Bloemfontein Apartments, Pet Friendly Accommodation
4.6 - 15 Guest Reviews
All Bloemfontein Apartments accommodation is verified
2 Apartments in Bloemfontein.
Enter dates to see full pricing and availability: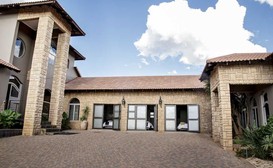 Bed And Breakfast, Apartments, Guest Houses, Self Catering
in Groenvlei, Bloemfontein
Blue Rain Guesthouse is situated in Bloemfontein 2Km from Woodland Hills Wildlife Estate. Owners Lizelle Venter and...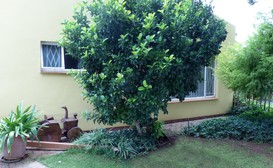 Apartments, Self Catering, Pets By Arrangement
in Fichardtpark, Bloemfontein
Swans Nest is situated in Fichardtparkt, a safe and tranquil neighbourhood in Bloemfontein, and offers 2 x...
Destinations Related to Bloemfontein Apartments
Ehrlichpark, Bloemfontein CBD, Pentagon Park, Generaal De Wet, Brandwag, Fichardtpark, Kloofeind, Universitas, Universitas Ridge, Hospitaalpark, Heuwelsig, Dan Pienaar, Fleurdal, Langenhoven Park, Roodewal, Pellissier, Bayswater, Westdene, Waverly, Groenvlei
Bloemfontein Reviews
09 November 2020
Overnight only on route to Marloth Park. Mpumalanga.
Thoroughly appreciated the Spar as well as the pizza parlour within walking distance.
04 June 2020
I would like to thank Julias for the great service he rendered. My client was very satisfied with the B&B and the service. Julias went out of his way for me. Thanks buddy will be staying at Villa Rosa anytime.
08 January 2020
The accommodation at Kestell Stables, old buildings in town, museums, monuments and historical sites, Navel Hill - great Italian food.
06 January 2020
It is a nice town.
05 January 2020
Halfway to Pretoria.
02 December 2019
The peace.
02 December 2019
Great shopping experience.
15 October 2019
The tourist attraction, friendly people and helpful at all times.
13 August 2019
I go to Bloemfontein every year for end of macufe week. The stay at Wille Garden Flair is super. I want to book there every time I go for macufe. Their kindness......
02 January 2019
The malls in Bloemfontein.
More info about Bloemfontein
Despite being outside of the top 10 largest cities in South Africa, Bloemfontein is nonetheless one of the most important in the country. Bloemfontein is South Africa's judicial capital and the capital of the Free State Province. The city lies almost in the centre of the country and is a regular layover for those travelling between Johannesburg and the coastal cities of Cape Town, Port Elizabeth and East London.
Typical of all cities, Bloemfontein has its share of schools, parks, business centres, contemporary malls, an efficient transport system and recreational facilities, however, much of the city's historic architecture has been retained and a great deal of emphasis placed on greening the city.
Aside from the top legal minds resident in Bloemfontein, the city is also an academic hub with the country's top-ranked school and one of the finest universities located here. It's a cultured place where those who live here appreciate the sandstone buildings, the clean... Show more
About Apartments
For guests who are self-sufficient and would much prefer their own space and privacy, there are apartments. These are designed to ensure guests feel right at home and have a proper living space to enjoy on their holiday. Apartments are self-catering and come with a fully equipped kitchen, living room and at least one en suite bathroom. More often than not, guests will enjoy spectacular views of their surrounds, and find that they are close to shops and transport. Apartments are ideally suited for families or small groups of friends. Apartments come in all shapes and sizes and prices to suit your preference or budget. You can find the apartment tailored to your needs.