Hartbeespoort Health Resorts, Pets by arrangement Accommodation
4.6 - 52 Guest Reviews
All Hartbeespoort Health Resorts accommodation is verified
1 Health Resorts in Hartbeespoort.
Enter dates to see full pricing and availability: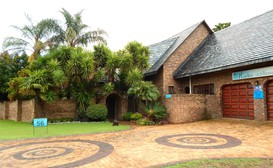 Apartments, Guest Houses, Holiday Homes, Self Catering, Resorts, Health Resorts, Pets By Arrangement
in Schoemansville, Hartbeespoort
Nearby Attractions & Landmarks
Hartbeespoort Reviews
05 January 2022
Chameleon village, We bought beautiful stuff. The elephant place was also amazing. And the snake park.
03 January 2022
The landscape and beautiful views.
27 December 2021
Aerial cable ride/
Entertainment on mountain top/
Lion safari park.
02 November 2021
Many places to go with family and kids, lots of activities to do there.
13 October 2021
Hiking, visiting the Wall and the malls.
23 August 2021
Beautiful and safe!
25 May 2021
It's a great tourist place!
08 April 2021
Little Paris, Upside down house, Cableway, golf at Magalies Park, seeing the guys catching lots of fish.
The restaurant at Windmill, also the food market with everything that one need to fill their kitchen, fresh and cheap.
Just the quiet and peace at our Resort.
06 April 2021
Very nice destination for a day or weekend out of the city.
More info about Hartbeespoort
Known as Harties to the locals, Hartbeespoort is a small town located in the North West Province of South Africa and bordering the wealthy Gauteng Province. It's the playground of pleasure seekers, drawn to the 2000ha dam and the many attractions along its waters.
The area is popular as a venue for out of town conferences and teambuilding events, the crisp clean air and temperate climate ensuring a relaxed, pleasant environment.
Only 40km from Pretoria and with Johannesburg 75km away, Hartbeespoort is a short journey for the weary wanting to escape frenetic city life. And motor bikers assemble on Sundays to attend the Breakfast Run that travels the winding roads into Hartbeespoort and ends with a breakfast at a venue overlooking the dam.
Hartbeespoort is an excellent getaway destination too, the bucket list opportunities ranging from exciting wildlife safaris to water-skiing and hot air balloon rides.
Top 8 reasons to visit Hartbeespoort
1. Travel the... Show more
About Health Resorts
For a lavish and exotic getaway, a Health resort should be first choice. For the ultimate relaxing experience, we recommend staying at a Health Resort. They offer all basic amenities as well as spa treatment services such as massages, detox treatments, beauty treatments and jacuzzis. Best chosen for guests who have the time and would like to make it an integral part of their stay, or simply spoil themselves. They are generally applicable to a higher budget but there are some resorts which offer more value for your money.