Nigeria Hotels Accommodation
All accommodation is verified
3 Hotels in Nigeria.
Enter dates to see full pricing and availability: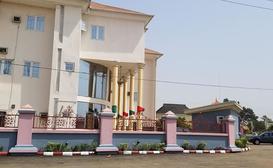 Boutique Hotels
, Hotels
in Port Harcourt

, Nigeria
Empire International Dynamic Vision Hotels Ltd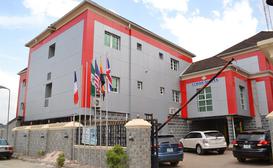 Boutique Hotels
, Hotels
in Benin City

, Nigeria
LIMOH SUITES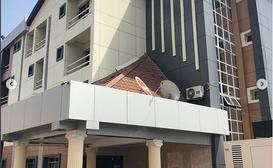 Hotels
in

Benin City,

Nigeria
Randekhi Royal Hotel
Nigeria Reviews
More info about Nigeria
Regarded as one of Africa's economic powerhouse nations, Nigeria is also Africa's most populated. Nigeria is the main crude oil producing country in Africa, accounting for roughly 25% of the continent's supply.
This vast country is located on the Gulf of Guinea and bordered by Benin, Niger, Chad and Cameroon. Vegetation varies from mangroves and rainforests in the southern regions to woodland and grass savannah in the north.
National parks abound for safari opportunities and one of Africa's few remaining rainforests can be found here with its unique animal species. In the cities, the nightlife is vibrant and daily business thrives. However, much of the old culture and traditions remain in the smaller villages dotted throughout the land.
The refined city of Abuja is the country's capital and the main centre of industry.
English is Nigeria's official language and their currency is the Nigerian Naira, performing consistently on the money market.
Nigeria is a country of many... Show more
About Hotels
Hotels offer guests a reliable, and comfortable place to stay while on holiday. All the basic amenities and facilities are provided, making your stay there simple and hassle-free. While hotels are the more expensive option, guests are sure to find one in the location they wish to visit and explore, making them an ideal option for those wanting basic accommodation and basecamp for their holiday. Guests wanting a little more than the basics, they should consider staying at themed or or 5 starred hotel. Choose from the wide variety of hotels across South Africa on AccommoDirect.