Sandton Hotels, Pets by arrangement Accommodation
4.8 - 9 Guest Reviews
All Sandton Hotels accommodation is verified
1 Hotels in Sandton.
Enter dates to see full pricing and availability: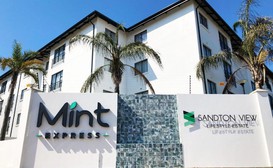 Apartments, Self Catering, Hotels, Pets By Arrangement
in Sandton, Johannesburg (Joburg)
Destinations Related to Sandton Hotels
Honeydew, Gold Reef City, Dinokeng, Midrand, Melrose, Lanseria, Sunninghill, Melville, Northcliff - Johannesburg, Rivonia, Houghton, Braamfontein, Johannesburg (Joburg), Fourways, Craighall Park, Kensington, Linden, Auckland Park, Rosebank JHB, Bryanston
Sandton Reviews
24 September 2020
The beauty of Sandton...
19 December 2019
Very smart.
09 November 2019
The place is quite, peace of mind and very neat. Excellent location for relaxation.
05 November 2019
The sites and the wholesome feel for every type of entertainment!
05 October 2019
Sandton City - I stay in a new venue every week.
05 June 2019
Fun in Sandton.
20 May 2019
The beautiful shops and the great wedding venue.
04 January 2019
Fantastic in Sandton.
17 October 2018
Sandton city & Rivers church.
More info about Sandton
Sandton, an affluent area in the northern suburbs of Johannesburg, is known as "the richest square mile in Africa". It is the most opulent area in South Africa, and apart from the magnificent palatial mansions, Sandton is the most important economic and financial centre of the country.
Originally, in a more leisurely age, Sandton was Sandown, a beautiful peaceful suburb about 10kms out of central Johannesburg, with glorious gardens, trees and streams. Development in the 1980's began transformation of the suburb into the main business and commercial area of South Africa.
Once Sandton City shopping centre was built, it was followed by high rise 5 star hotels, restaurants, shops and cinemas. New redevelopment plans for Sandton City include what will be the highest building in Africa, of 60 stories.
The best office parks in Gauteng are in Sandton, with investment banks, financial consultants, and even the Johannesburg Stock Exchange having their headquarters there.
The climate is... Show more
About Hotels
Hotels offer guests a reliable, and comfortable place to stay while on holiday. All the basic amenities and facilities are provided, making your stay there simple and hassle-free. While hotels are the more expensive option, guests are sure to find one in the location they wish to visit and explore, making them an ideal option for those wanting basic accommodation and basecamp for their holiday. Guests wanting a little more than the basics, they should consider staying at themed or or 5 starred hotel. Choose from the wide variety of hotels across South Africa on AccommoDirect.