Eswatini (Swaziland) Apartments Accommodation
All Eswatini (Swaziland) Apartments accommodation is verified
4 Apartments in Eswatini (Swaziland).
Enter dates to see full pricing and availability: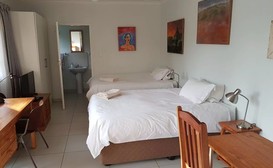 Apartments, Cottages, Holiday Homes, Self Catering
in Mbabane
7 Cosy self-catering cottages in central Mbabane with a swimming pool and barbecue facilities.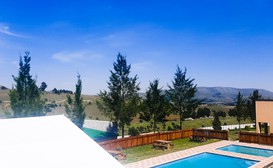 Apartments, Hotels, Resorts
in Mbabane
Umushi weNkosazana is a beautiful new hotel in the north of Mbabane, located in the serene area with picturesque...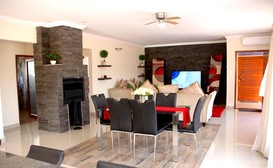 Apartments, Self Catering
in Ezulwini, Swaziland
Green Haven Luxury Apartments offers self-catering accommodation surrounded by tropical vegetation and mountains 7...
EXCLUSIVE DEAL
SAVE None%!
FROM
R

2500

per night

View Listing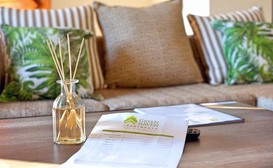 Apartments, Self Catering
in Swaziland
Green Haven Apartments, a property with a garden, is located in Ezulwini, a 17-minute walk from Cuddle Puddle Hot...
EXCLUSIVE DEAL
SAVE None%!
FROM
R

1450

per night

View Listing
Eswatini (Swaziland) Reviews
More info about Eswatini (Swaziland)
The tiny Kingdom of Swaziland is a sovereign state lying within South Africa and bordered to the east by Mozambique. Ruled by a monarchy through royal succession, the current King Mswati III is head of state. The country is just over 17000km² in size with a diverse terrain of flat bushveld, sub-tropical forests and mountainous regions.
The average age in Swaziland is a very young 21 and their citizens pride themselves in their attire; brightly coloured material adorned with beadwork, feathers and skins.
The roads between the main towns are tarred with a few gravelled sections. Lesser roads may require a 4x4 vehicle.
Annual temperatures average around 17° peaking at 28° in mid-summer.
Swaziland's currency is the Lilangeni (plural is Emalangeni), its value the same as that of the South African Rand and both currencies are in circulation.
The friendly, welcoming Swazi people fiercely protect their culture and sacred ceremonies which have changed little over the... Show more
About Apartments
For guests who are self-sufficient and would much prefer their own space and privacy, there are apartments. These are designed to ensure guests feel right at home and have a proper living space to enjoy on their holiday. Apartments are self-catering and come with a fully equipped kitchen, living room and at least one en suite bathroom. More often than not, guests will enjoy spectacular views of their surrounds, and find that they are close to shops and transport. Apartments are ideally suited for families or small groups of friends. Apartments come in all shapes and sizes and prices to suit your preference or budget. You can find the apartment tailored to your needs.