2 accommodation listings in Tripoli. Enter dates to see full pricing and availability: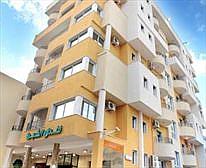 Hotels
in Tripoli, Libya
Asshajara Hotel's unique location in the Dahra area which is situated in the heart of the astounding city of...
Parking on Premises
Aircon
Bar
DSTV
TV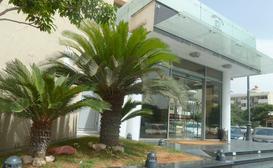 Bed And Breakfast, Hotels
in Tripoli, Libya
Thobacts hotel is located in the heart of Omar El Mokhtar Street, Tripoli Libya, providing guests with quick and...
Parking on Premises
Aircon
DSTV
TV
Tripoli Reviews
More info about Tripoli
The country of Libya is one of the African continent's greatest tourism gems; as a land that embraces many contrasts and dynamics, Libya has something for every traveller to enjoy. This beautiful territory renowned for its deep and rich historical roots has the Mediterranean Sea to the north and shares a border with other interesting countries such as Egypt, Sudan, Niger, Chad, Tunisia, and Algeria. Most visitors to Libya are likely to enter the country through its main and focal city of Tripoli.
Tripoli promises guests a fantastic sojourn with its distinctive Mediterranean ambience, Arabic flavour, and cosmopolitan society. The inner city itself is largely un-spoilt, but has become a major tourist attraction especially since 2003 when the UN lifted sanctions against the country. Tripoli is a breath of fresh air as travellers are treated to a wealth of stunning architectural landmarks and a city that is well-versed in the traditions of an eclectic array... Show more