Some of the most refreshing airlines in the world operate from North America.
No matter whether these airlines originate out of Canada or the USA – here are some of the best North American airlines:
#1 Air Canada
Founded in 1937, this Star Alliance member and flag carrier for Canada is among the twenty largest airlines in the world and indeed, the country's largest airline too. As such, it's really no surprise that they are considered one of the top North American airlines.
And, although it has more than 200 airports across six continents, Air Canada remains one of the youngest, most fuel efficient and environmentally friendly airlines around.
Contact:  011 463 1147
Website: www.aircanada.com
Where they fly: Asia Pacific, Canada, Europe, Africa, Middle East, Mexico, Caribbean and Central America, South America and the USA.
#2 Alaska Airlines
Alaska Airlines has a firm commitment to caring for their customers, the environment and their communities.
For the past 85 years or so, Alaska Airlines have been guided by a strong sense of professionalism, community and passion, all of which have helped to ensure that they have remained a consistent favourite – especially among those travelling about North America.
They fly to over 115 destinations, and are certainly one of your best options for getting where you want – and need – to be.
Contact: 1-800-252-7522
Website: www.alaskaair.com
Where they fly: Alaska, across the USA, Hawaii, Mexico and Costa Rica.
#3 Delta Air Lines
Best known as Delta, Delta Air Lines is a major American airline based in Atlanta, Georgia. Despite hailing from humble beginnings (as an aerial crop-dusting operation Huff Daland Dusters, started in 1924), Delta has successfully grown into one of the world's largest international airlines.
Aside from their top in-flight services and good travel routes, Delta is also passionate about ensuring its operations are as socially and environmentally responsible as possible.
Contact: 1-888-750-3284
Website: www.delta.com
Where they fly: North America, Europe, Asia Pacific and Latin America and the Caribbean.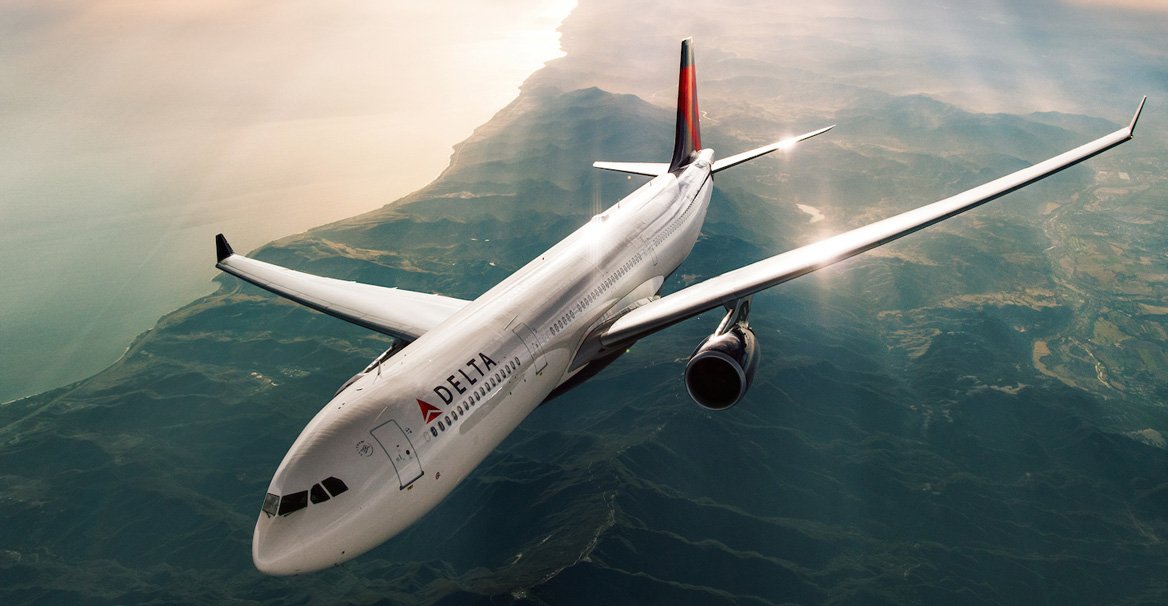 #4 jetBlue Airways
Based in New York, jetBlue was started up in 1998 and ever since their inception, they have been firmly about providing customers with low-cost flights.
So, not are they one of the best value-for-money airlines across the globe – but they are also hugely popular in North America.
If you are looking for good service, great in-flight offerings and affordable flights, fly with jetBlue Airways.
Contact: 00 1 801-449-2525
Website: www.jetblue.com
Where they fly: the United States, Caribbean and Central America, Canada and South America.
#5 Virgin America
Virgin America has been loved for years now, particularly in North America – and sadly, while it is busy being phased out (Alaska Airlines have merged with Virgin America), loyal customers and new fans can still fly with them for a short while still.
Years of consistently good service, style and affordability have ensured that Virgin America was and still is (though for a brief time only) one of the best airlines in North America.
If you would like to fly with them for one last time, they will be in operation until 25 April 2018.
Contact: 00 1 650-762-7005
Website: www.virginamerica.com
Where they fly: Across the US, Canada, Costa Rica and Mexico.
#6 Southwest Airlines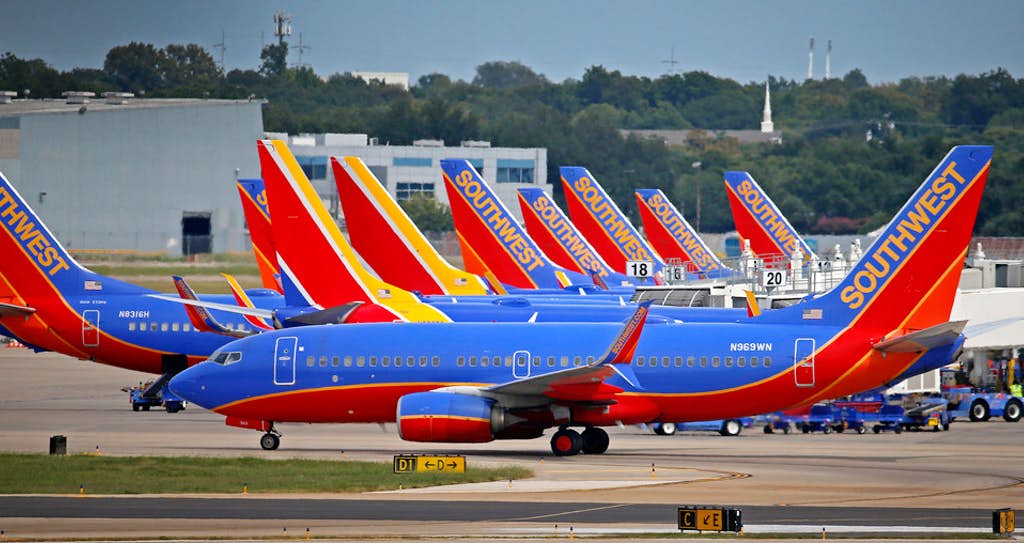 Based in Dallas, Texas, Southwest Airlines is not only a major US airline, but it is also a leading, low-cost global carrier too.
And, with some 4000 flights scheduled every single day, Southwest is clearly a very popular domestic airline among flyers.
If you're keen to navigate North America, Mexico, parts of Central America and the Caribbean too, be sure to travel with them.
Contact: 1-800-435-9792
Website: www.southwest.com
Where they fly: US, some of Central America and the Caribbean, Mexico, Belize, Costa Rica, Jamaica, Dominican Republic, Aruba, Cuba and Grand Canyon.
#7 Porter Airlines
Headquartered in Toronto, Canada, Porter Airlines is both a fun and well-liked regional airline.
In recent years, Porter Airlines has been awarded the Conde Nast Traveler  Readers' Choice Award for the 'Top Small Airline in the World' and by Skytrax, as an 'Official 4 Star Airline' and the 'Best Regional Airline in North America'.
They offer customers refined service and complimentary on-board snacks and beverages, making them a popular choice.
Contact: 00 1 888-619-8622 or 00 1 416-619-8622
Website: www.flyporter.com
Where they fly: Canada, USA, Aruba, Mexico, Dominican Republic, Bahamas and Puerto Rico.
#8 WestJet
This low-cost Canadian airline has always been a competitive threat to the leading regional airlines. And since their first flight in 1996, they have sought to enrich the lives of all their customers by offering safe, friendly and affordable air travel.
Despite flying to more than 100 destinations today, they have stayed true to what they believe in. Because of this and so much more, they have cemented themselves as, not only as one of Canada's most admired, respected airlines – but as one of the best airlines in North America too.
Contact: 1-888-937-8538
Website: www.westjet.com
Where they fly: USA, Canada, Mexico, Caribbean and Central America and Europe.
#9 Air Transat
Another popular, low-cost Canadian airline, Air Transat is based in Montreal, Canada and operates as Canada's number one holiday travel airline.
They provide both scheduled and charter flights, spanning across some 26 countries, as they serve some 60 destinations.
In the past, Skytrax named Air Transat as the second-best leisure airline in the world – and in that same year, as the best in North America, for the sixth consecutive year.
They consistently rank as one of the best airlines in North America, making them a worthy choice for flying, especially in North America and its surroundings.
Contact: 1-877-872-6728 or +1-514-636-3630
Website: www.airtransat.com
Where they fly: Europe, Middle East, South (places like Puerto Rico and Dominican Republic), Canada and USA.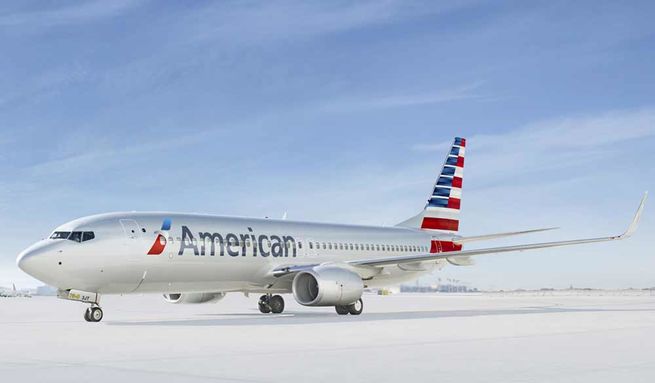 #10 American Airlines
Headquartered in Texas, this major US airline offers great cheap flights, awesome vacation packages and more. This makes them appealing to almost any kind of flyer or traveller.
And, because they offer some 6,700 flights daily, to some 350 destinations, reaching across 50 countries, they are an especially great air travel option in North America.
Contact: 800-433-7300
Website: www.aa.com
Where they fly: North and South America, Europe, Asia and Australia etc.
So, if you are keen to enjoy some top class, largely affordable flights in North America and beyond, look no further than these top ten North American airlines.