When you're flying on an international level – whether it's for business or leisure – you want the comfort of knowing that the airline you are flying with has a trusted reputation; offers its own set of perks; and provides you with a memorable, safe flight.
With that in mind, here are the best rated airlines in the world to turn to for that in-flight peace of mind:
#1 Air New Zealand
As with most things (and their modern-day country in general), the New Zealanders have perfected their airline service too… Maybe that's why this airline – which operates from and within New Zealand – flies more than 15 million passengers in a single year!
Their focus centres on strategy and competitiveness within the Pacific Rim, although they also have networks running from New Zealand to Australia, Asia, the South West Pacific, the Americas and the UK too.
Aside from flourishing as an airline service, Air New Zealand is also focused on sustainability (on social, environment and economic fronts), making them a well-rounded, earth-conscious airline worth flying with.
Contact: + 00 64 9-357 3000
Website: www.airnewzealand.co.nz
Where they fly: New Zealand, Australia, Pacific Islands, USA, Canada, South America, Europe and Asia.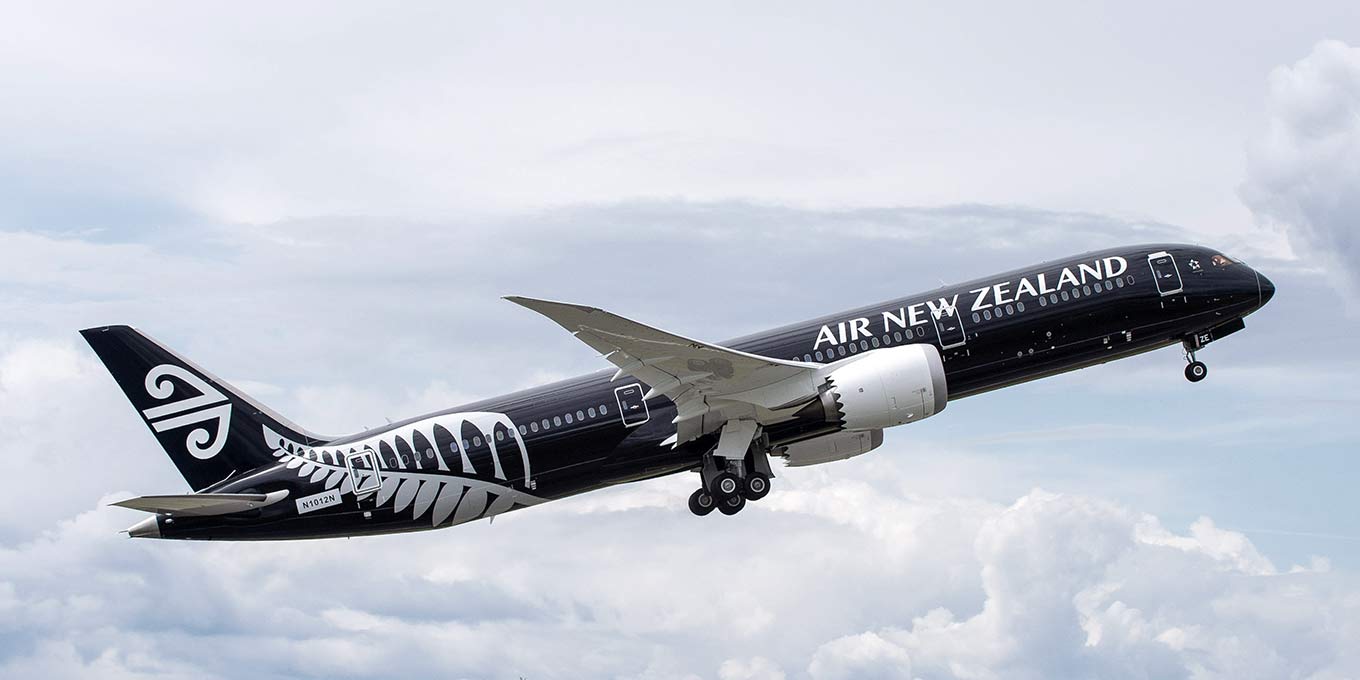 #2 Singapore Airlines
What originally started as Malaysia-Sinapore Airlines (MSA) on 1 May 1947, soon branched into two separate airlines in 1972. Since then, however, Sinapore Airlines has blossomed on its own.
Combining innovation and travel in motion, they now fly all around the world, including to places like Amsterdam, Darwin, New York, Manchester, Taipei and more… Fly with them and see the world!
Contact: +1 (312) 843-5333
Website: www.singaporeair.com
Where they fly: Everywhere from Amsterdam, Darwin, New York, Dusseldorf, Manchester, Taipei, Paris, Tokyo, Dubai, Zurich, Copenhagen, Barcelona and so many more.
#3 Qantas
Founded in 1920 in the Queensland outback, Qantas has, over the years, steadily and consistently grown into "Australia's largest domestic and international airline". In fact, some even regard them as the leading long-distance airline in the world!
They have a good reputation for providing top quality service, operational, engineering and maintenance-focused reliability – and of course, great customer service.
Qantas not only believes in great value-for-money and excellent service, but, when booking online, they also provide customers with sound travel and flight advice!
Contact: +61 2 8222 2439
Website: www.qantas.com
Where they fly: South America, Europe, Asia, America, Australia, Oceania, Dubai and North America.
#4 Virgin Atlantic Airways
In 1980, much to his directors' horror, Sir Richard Branson announced that he would be providing travellers with a "high quality, value for money airline" in the shape of then-soon-to-be-revealed Virgin Atlantic Airways.
Flash forward a few good years… and it seems, once again, Sir Richard made a worthy call! Today, Virgin Atlantic is one of Britain's biggest success stories, and one of the better airlines around globally to boot.
Their mission remains a simple one, "to embrace the human spirit and let it fly".  They are also known for their efficiency and effectiveness as an international airline, making them one of the best around!
Contact:  0344 874 7747 or 0344 209 7770
Website: www.virginatlantic.com
Where they fly: USA, Caribbean and Mexico, Delhi, Hong Kong, Shanghai, Dubai, Johannesburg and Lagos.
#5 Virgin Australia
In 2000, the Virgin aviation brand expanded its offerings, entering the Australian airline market for the first time in its history. Then, just over a decade later, in May 2011, they finally launched their own Australian airline: Virgin Australia.
Once again, the Virgin Group has provided the world with yet another top offering. Because of this, customers can enjoy flying to many sought-after destinations with the well-rated Virgin Australia airline!
Contact: +61 7 3295 2296 (other international countries) or 13 67 89 (Australia)
Website: www.virginaustralia.com
Where they fly: Africa, Asia-Pacific, The Americas and the Middle East.
#6 Etihad Airways
Like its home, Abu Dhabi, Etihad Airways has travelled far in the last few years, proving its worth and professionalism.
Admirably, they aim to become the best airline in the world, connecting Abu Dhabi to the world as they do so.
With Etihad Airways's perfect geographical positioning, travel routes and +/-120-strong fleet, it offers valued guests the chance to access over 110 destinations around the globe.
Contact: +97125110000 (general), +971(0)25990000  (flight reservations)
Website: www.etihad.com
Where they fly: Africa, Asia-Pacific, Europe, The Americas and the Middle East.
#7 All Nippon Airways
The inspiration of Japan, All Nippon Airways (also known as Zennikkū or ANA), continues to climb up the global airlines rankings.
They are the largest international carrier in Japan, home to one of the world's largest "fleets of Boeing 787 Dreamliners".
In the past, they have been voted by Skytrax as having the 'World's Best Airport Services' and 'Best Airline Staff Service in Asia'. These, along with many other features, have helped to cement them as a wonderful example of all-round airline efficiency!
Contact: 1-800-235-9262 (international reservations)
Website: www.ana.co.jp
Where they fly: Japan, Asia/Oceania (destinations like Jakarta, Hong Kong, Sinapore, Shanghai and Beijing etc.)
#8 Korean Air
Over time, thanks to its creative mindset and constant innovation in business, Korean Air has become a leading global carrier.
At the end of January 2018, they owned 161 aircrafts, operating scheduled flights to 123 cities in some 43 countries across the globe; this stretches their reach beyond Korea, firmly connecting them to the world!
Their main goal is to achieve "excellence in flight" – and this is undoubtedly something they are currently doing well!
Contact: 0088-21-2001 (Japan), 40065-88888 (China), 1-800-438-5000  (US & Canada)
Website: www.koreanair.com
Where they fly: China, Australia, Canada, Denmark, India, Japan, Russia and the US to name a few of their destinations.
#9 Cathay Pacific
Cathay Pacific Airways – the flag carrier for Hong Kong – flies to some 81 destinations worldwide. This includes regions like South Africa, the Americas and the Middle East.
Fly with them and move forward into the future, enjoying comfort and flight safety as you go!
Contact: 2-8793-3388 287933388 (for tickets and flights enquiries only)
Website: www.cathaypacific.com
Where they fly: Asia-Pacific, South Africa, The Americas, The Middle East and Europe.
#10 Japan Airlines
As the flag carrier for Japan, Japan Airlines certainly does deliver 'Japanese hospitality to the world'. Second only to All Nippon Airways, they offer quality service and good flights to both domestic and international destinations.
They have some 143 domestic and 571 international offerings, which help them to get you where you need to, well, fly!
Contact: 1-800-JAL-FONE (1-800-525-3663*), +1-310-607-4160 (outside the US & Canada)
Website: www.ar.jal.co.jp
Where they fly: UAE, Europe, Asia, North and South America, Australia and Africa.
These are just some of the world's most highly rated airlines – fly with them and enjoy quality service, varied flight routes, awesome destinations and above all, in-flight peace of mind!