The Northern Cape's capital city, Kimberley, is famous for its diamond mines and The Big Hole – but this city is about so much more than diamonds and mining.
It may be one of South Africa's more historic cities but it's still very much an interesting place to visit, with some great things to do indoors and out!
Kimberley, the Northern Cape province's capital city, is a historically relevant and interesting place to explore, with many hidden 'gems' (pun intended) for travellers to unearth here.
Here is a list of the best things to do in Kimberley:
#1 Explore The Big Hole
Over 150 years ago, the Big Hole was a flat-topped hill… until rumour spread of diamonds within and the Diamond Rush began. This sent thousands of prospectors descended upon Kimberley and resulted in the "largest hand-dug excavation in the world".
The Kimberley diamond mind, which is 463 metres wide and 240 metres deep, was active from 1871 to 1914… Today though, it remains a local attraction and an important part of South African history.
The Big Hole is one of the most popular tourist attractions in Kimberley and definitely makes for a unique family experience. It is honoured by the Kimberley Mine Museum, which flanks it.
Visitors can explore the visitors' centre, experiencing a day in a miner's life… Or head over to the Kimberley Mine Museum or Duggan-Cronin Bantu Gallery.
If you are really brave, you can even descend down into the big holes themselves!
Note: The Big Hole facilities are wheel-chair friendly and qualified first aid staff are found on-site throughout the day; pets and fire arms are not allowed on the premises.
For pricing and other details, please visit The Big Hole website.
Contact: +27 (053) 839 4600, info@thebighole.co.za
Website: thebighole.co.za
Address: The Big Hole, Tucker Street, Kimberley, Northern Cape, South Africa.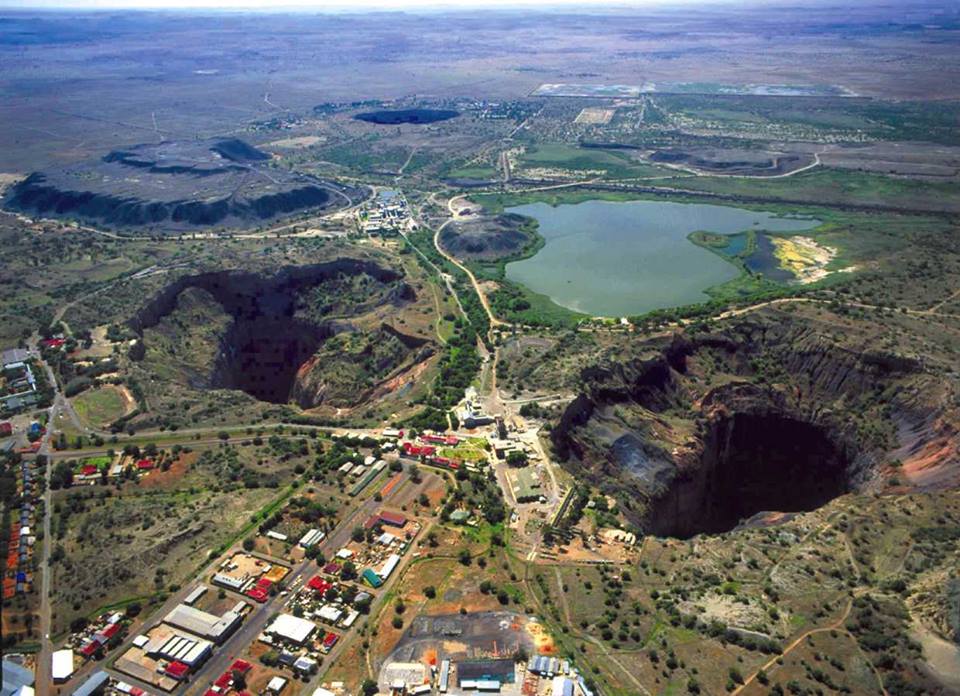 #2 Visit Sol Plaatje House Museum and Library
The Sol Plaatje Museum honours the life of Sol Plaatje, a South African intellectual, journalist, writer, politician and a founding member of political party, the African National Congress (ANC).
In addition to being a founding member of the ANC, Sol Plaatje was also the party's first secretary general, a top journalist and an accomplished author. He was also the first person to sing a recorded version of the national anthem, Nkosi Sikelele' iAfrika.
This museum and library houses a number of books – largely African literature – as well as fascinating displays on Sol's life… So it is worth a visit for an insight into South Africa's past.
Contact: +27 (053) 833 2526
Website: www.kimberley.co.za
Address: Sol Plaatje House Museum, 32 Angel Street, Kimberley, Northern Cape, South Africa.
#3 See Kamfers Dam from Afar
Kamfers Dam, a privately owned dam outside Kimberley, is one of four breeding areas in Africa – and the only one in South Africa – of the graceful lesser flamingos.
The pretty, light pink birds are always a sight for sore eyes – and they can sometimes be seen in masses of up to 60, 000 birds at Kamfers Dam.
These beautiful birds are important to Kimberley and to its people for so many reasons… Sadly, the birds' breeding site is under threat, so while you can see the dam from afar – it is also great to get involved in helping to preserve their habitat, through either Save the Flamingo or BirdLife South Africa.
Contact: info@savetheflamingo.co.za
Website: www.experiencenortherncape.com
Address: Kamfers Dam, Transvaal Road, Kimberley, Northern Cape, South Africa.
#4 Head to Mokala National Park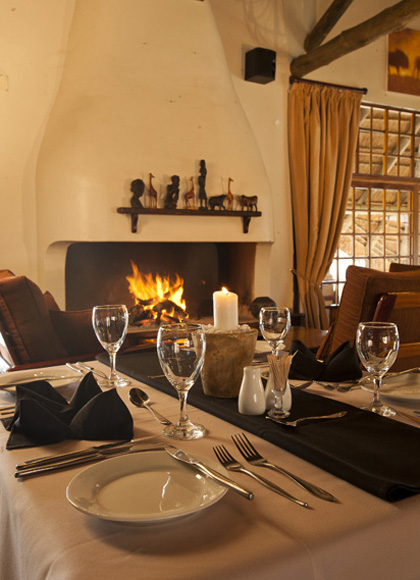 SANPark's newest addition, Mokala National Park, is a place where endangered species roam. This park, situated some 70km outside Kimberley, lies nestled in the hills.
It offers a variety of koppies (hills) and vast open plains. At the park, visitors can enjoy flyfishing, self-catering accommodation, picnics, guided rock art drives and so much more.
If you are planning to stay a bit longer in Kimberley, then the magical Mokala National Park is the place to start…
Contact: +27 (053) 204 8000/(053) 204 8300, tess.white@sanparks.org
Website: www.sanparks.org/parks/mokala
Address: Mokala National Park, Modder Rivier, Kimberley, Northern Cape, South Africa.
#5 Visit Wildebeest Kuil Rock Centre
If you are looking for an interesting, outdoorsy heritage and cultural experience, then Wildebeest Kuil Rock Centre has to be the pick of the bunch.
This community-based public rock art project and rock engraving site is an important part of Kimberley's local community and history. It is open seven days a week, offering a centre and site that is both informative and interesting.
There are a number of talks, displays and other activities to enjoy, with careful, well-versed guides on-site to add to your experience.
Note: Booking is advisable.
Contact: +27 (053) 833 7069
Website: www.wildebeestkuil.itgo.com
Address: Wildebeest Kuil Rock Art Centre, Kimberley, Northern Cape, South Africa.
#6 Head to Kimberley Mine Museum
Flanking the famous Big Hole, the Kimberley Mine Museum promises a fascinating, exciting overview of mining, colonisation and of course, Kimberley's historic past.
Visitors can also go underground, see the memorabilia and even explore the Old Town, which gives a taste of life here during the 1800s.
Guides are friendly and well-informed, ensuring an interesting and educational experience from start to finish.
Contact: +27 (053) 839 4600
Website: www.thebighole.co.za
Address: Kimberly Mine Museum, Tucker Street, Kimberley, Northern Cape, South Africa.
#7 Take to the Greens at Kimberley Golf Course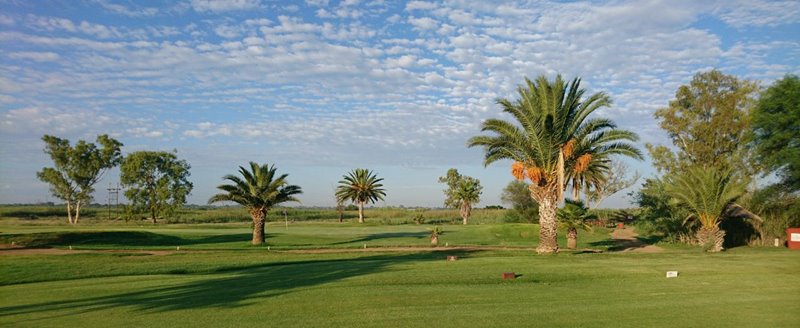 If you fancy a bit of golf, look no further than the popular Kimberley Golf Course. Here, visitors and golfers can enjoy a Grimsdell-designed, par 72 course, which is well-tended and immaculately green – a lovely contrast to the surrounding terrain.
There are usually weekly golfing competitions, while social golf is welcome most other days.
The golf course is also wonderfully close to Sun Flamingo Casino, where you can head for a thrilling casino experience.
Contact: +27 (053) 841 0127, kgc@wol.co.za
Website: kimberleygolfclub.co.za
Address: Kimberly Golf Course, N12, Kimberley, Northern Cape, South Africa.
#8 Visit Magersfontein Battlefield Museum
Due to the riches within close proximity to it, Kimberley was once a setting for some fierce battles – one of which was the Magersfontein Battle, which took place in December 1899.
Today though, the 3.5km former battlefield has become a bustling town, despite being the site of the contentious battle between the Boers and the British.
Visitors can explore the battlefield and memorial site; take tours with experienced guides; watch a short film; or simply browse the museum.
Note: For hiking to the locations during hot weather, ensure you have ample water and protective sunscreen and gear, as temperatures can soar here.
Contact: +27 (053) 833 7115
Website: www.thesolomon.co.za
Address: Kimberley, Northern Cape, South Africa.
#9 Visit the William Humphreys Art Gallery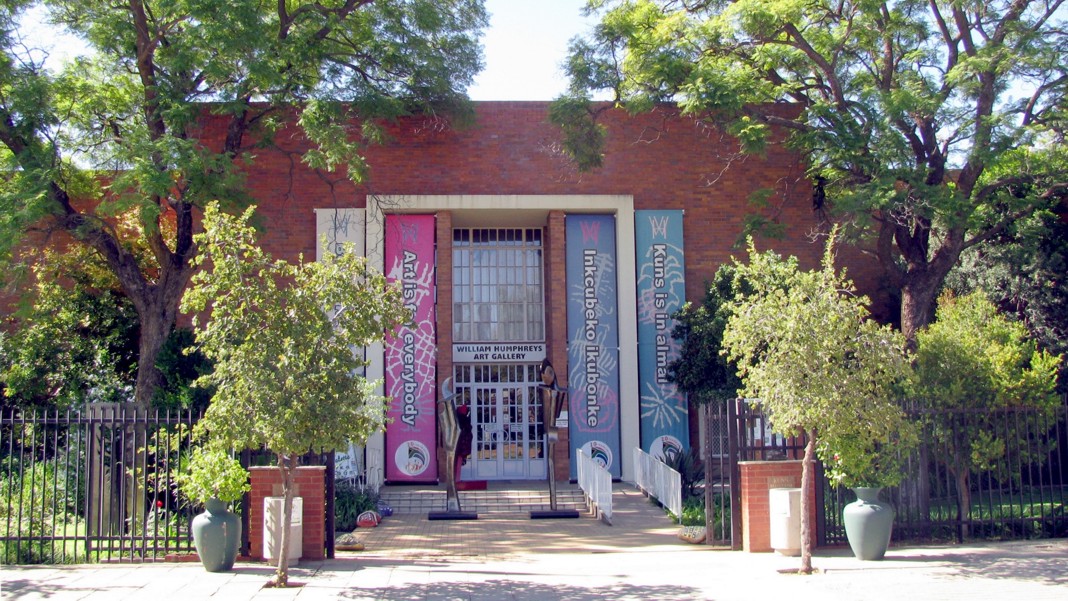 Situated in the Oppenheimer Gardens, the William Humphreys Art Gallery (or WHAG), is considered to be one of South Africa's finest art galleries.
It is a tranquil, well-maintained gallery, home to everything from 17th century Dutch and Flemish Old Masters to European artworks and contemporary South African pieces too.
It also offers its own educational and culture centre, thus enriching the lives of locals and visitors in more ways than one.
The peaceful Palette tearoom and garden offers guests a lovely place to enjoy refreshments, the perfect way to cap off a visit to WHAG!
Contact: +27 (053) 831 1724/5, enquiries@whag.co.za
Website: www.whag.co.za/contact.htm
Address: William Humphreys Art Gallery, 1 Cullinan Crescent, Civic Centre, Kimberley, Northern Cape, South Africa.
#10 Head to McGregor Museum
McGregor Museum is a unique multi-disciplinary museum, which offers plenty of rich history. It has also played a key role in the Northern Cape's ecological and historical knowledge.
This beautiful, somewhat faded old building offers a true taste of olden-day Kimberley – and there are some great, well-preserved exhibits to enjoy viewing too. As the motto says: it is a way of honouring the past, while celebrating the future.
The museum is child-friendly (making it ideal for school trips), so it is a great way to bring the young and old up to speed on some of Kimberley's rich past…
Contact: +27 (053) 839 2700
Website: www.museumsnc.co.za
Address: McGregor Museum, 5 Egerton Road, Belgravia, Kimberley, Northern Cape, South Africa.
These are just some of the historical indoor and fun outdoor experiences you can enjoy in Kimberley… Which is top of your to-do list?
Browse the Best Kimberley Getaway Options Now!