For aspiring travellers and well-travelled jet setters alike, the key to your travel life are the flights you rush to catch, that bring you home after a wonderful holiday or that re-connect you with loved ones, presently residing on the other side of the world…
But, let's face it, both airlines (and their available flights) can be pricey – even for the thriftiest travellers around.
So, to avoid breaking the bank, why not cast an eye to the ten best value-for-money airlines?
#1 Singapore Airlines
With amazing service, a wide array of awesome in-flight entertainment and gourmet meals to keep you up on Cloud Nine, it's no surprise to find Singapore Airlines ranked among the best airlines in the world.
But what might come as a surprise is that they also offer some excellent deals, meaning that, when you book with this airline, you don't have to sacrifice on your level of comfort or savings.
Contact: +1 (312) 843-5333
Website: www.singaporeair.com
Where they fly: Everywhere from Amsterdam, Darwin, New York, Dusseldorf, Manchester, Taipei, Paris, Tokyo, Dubai, Zurich, Copenhagen, Barcelona and so many more.
#2 Qatar Airlines
Doha-based Qatar Airlines is yet another highly esteemed global airline. Not only are they one of the fastest growing airlines around – but they are also known for their quality service, comfy seats and in-flight entertainment too.
All of which help to ensure that their passengers fly in style – without having to spend a pretty penny every time.
Contact: +974 4022 6000
Website: www.qatarairways.com
Where they fly: The Americas, Asia, the Pacific, the Middle East, Africa and more.
#3 Norwegian
While Norwegian is not as glamorous as some, it's nevertheless one of Europe's best airlines. And, as they cover some 500 routes, they are one of the more far-reaching airlines around.
And perhaps best of all, unlike many airlines, Norwegian has a special price promise, as they strive to provide affordable flights for all!
Contact: 00 47 21 49 00 15
Website: www.norwegian.com
Where they fly: Across Europe, the Americas, Sinapore and more.
#4 AirAsia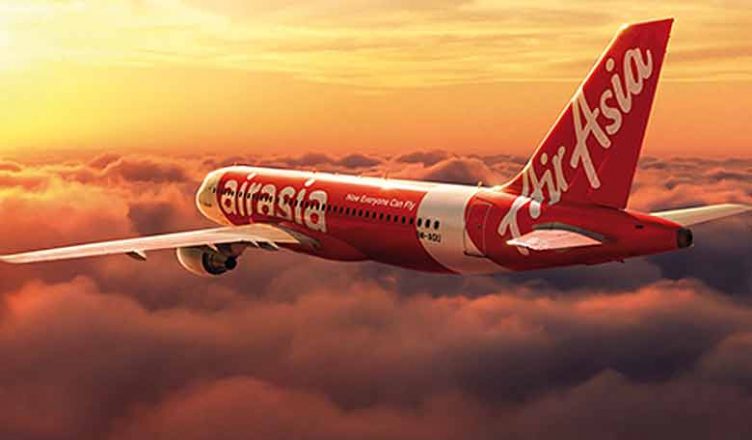 In AirAsia, Tony Fernandes has successfully turned what was formerly a tiny, failed state-owned airline into a multi-national power player. And today, they offer cheap flights to over 120 destinations.
AirAsia is also known for their great customer service, smooth operations and welcoming crew members. These aspects combine to provide passengers with both enjoyable and budget friendly flights.
Contact: N/A
Website: www.airasia.com
Where they fly: Sinapore, Indonesia, Thailand, Philippines and Malaysia.
#5 Emirates
This Dubai-based airline is one of the largest in the Middle East – and happily, it is also a leading international player too.
While their focus is on quality and awesome in-flight entertainment, Emirates has also successfully brought some flights to their customers too… it's a win all round!
Contact: 0860 123 155
Website: www.emirates.com
Where they fly: Asia and the Pacific, Europe, the Americas and the Middle East and Africa.
#6 jetBlue Airways
The New York-based jetBlue has, since its inception in 1998, been a champion for low cost flights. Over the years, it has also raised the bar in terms of service and in-flight offerings, particularly for affordable flights in the US.
Throw mood lighting, free TV and snacks/food and good service into the mix – and jetBlue is really hard to beat!
Contact: 00 1 801-449-2525
Website:  www.jetblue.com
Where they fly: the United States, Caribbean and Central America, South America and Canada.
#7 easyJet
easyJet is arguably one of the best budget airlines in the world, and with their excellent cheap flight rates – the world really is at your fingertips.
Because they fly to more than 800 destinations around Europe, you're spoiled for travel choice! This is hassle-free, affordable flying at its finest.
Contact: 00 44 330 365 5454
Website: www.easyjet.com
Where they fly: Across parts of Europe, Asia and Africa, including Austria, the UK, Turkey, Morocco, Serbia, Portugal, Spain and more.
#8 Virgin America
Virgin America is one of the most well-loved and trusted affordable airlines in North America. Famed for offering style and service akin to some of the best airlines in the world, while still keeping the prices well down for its passengers.
Although it is sadly expected to disappear by 25 April – having merged with Alaska Airlines (another cost-considerate airline) – travellers can still enjoy being among the last flyers on this airline.
Book your tickets on either Virgin America or Alaska Airlines's websites.
Contact:  00 1 650-762-7005
Website: www.virginamerica.com
Where they fly: Across the US, Canada, Mexico, and Costa Rica.
#9 Jetstar Airways
Headed up in Melbourne, this low cost Australian airline is a subsidiary of Qantas, Australia's national airline.
In the past, Skytrax reviewers have applauded its quality service and value-for-money deals.
And, to make it even better, it is also considered one of the best low cost airlines in Australia and the Pacific. With Jetstar, customers can enjoy low fares every day!
Contact: 00 61 3 9645 5999
Website: www.jetstar.com
Where they fly: Australia, China, Cook Islands, Fiji, Hong Kong, Singapore, Japan, Thailand, USA and New Zealand to name some of its main destinations.
#10 Japan Airlines (JAL)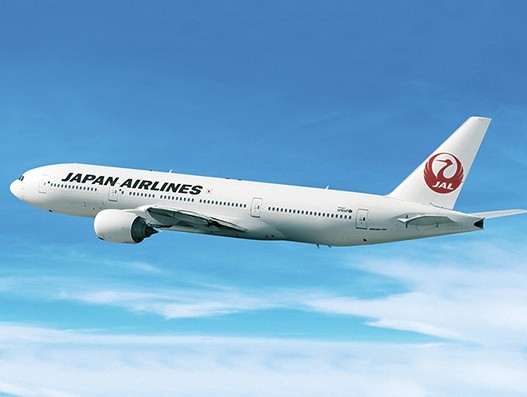 The flagship carrier of Japan, Japan Airlines, is one of the best airlines around.Importantly, they offer varying fares for their customer's different needs and budget…
So, if you want to save and still enjoy a great flight experience, look no further than Japan Airlines.
Contact: 00 81 3-6733-3062
Website: www.ar.jal.co.jp
Where they fly: UAE, Europe, Asia, North and South America, Australia and Africa.
While there are many cheap and affordable airlines around, these are the ones that come with both a price and quality guarantee…