In recent years, Sea Point has steadily become one of Cape Town's most popular, outdoorsy and food-conscious suburbs.
Thanks to its gorgeous ocean and mountain views, impeccable sunsets and vibrant outdoor and indoor spaces – it makes for a very family-friendly and all-round great place to go for some food, fun and good times in the sun!
And here are the top activities to enjoy in Sea Point (and surrounds):
#1 Hit the Sea Point Promenade
Okay, so this one is practically a given… You simply cannot visit Sea Point without jogging, cycling or walking along the Promenade. (Even driving alongside it is a rewarding experience!)
Come rain or shine, you will always find Capetonians and tourists flocking the Sea Point Promenade – and for good reason!  It offers perfectly paved, lengthy walkways, superb ocean and mountain views and some recreational grassy areas too.
Happily, these areas are littered with benches, play areas, outdoor gym equipment and even some fascinating artworks – so be sure to hit the Sea Point Promenade to see just how much it has on offer!
Whether you want to walk your four-legged friend(s), enjoy some fun strolls with the family or exercise out in the fresh air, the Promenade is the answer.
Contact: N/A
Website: N/A
Address: Sea Point Promenade, Sea Point, Cape Town, Western Cape, South Africa.
#2 Get outdoors at Green Point Urban Park
This park remains one of the city's finest additions. Not only is it perfect for pets and families to enjoy, but it also offers beautiful views of Table Mountain, Lion's Head and even the Cape Town Stadium – and happily, it is even situated across from the Promenade.
It's the perfect place to enjoy some fresh air, a carefully planned kiddies' party or simply an interesting stroll among the plants and flowers, as you enjoy educational, eco-friendly gardens and walkways.
And the best part? This clean, well-maintained city park is completely free for one and all to enjoy!
Contact: (021) 417 0120
Website: www.capetown.gov.za
Address: Green Point Urban Park, 1 Fritz Sonnenberg Road, Green Point, Cape Town, Western Cape, South Africa.
#3 Visit Mojo Market
This still-new and very exciting indoor lifestyle and food market is arguably one of the best things to have hit the city in recent years.
Not only is it well-situated along Sea Point's famous Regent Road, but it also offers something for everyone and is open seven days a week, from 08:00 am – 10:00pm collectively.
Whether you're after food, clothing, drinks or simply some local crafts and jewellery to buy, this market has you sorted with its selection of some 45 designer retail stores, 25 food stalls and even a fresh goods section!
It's quickly cemented itself as a standard, buzzing part of everyday city in life in Sea Point now – and we couldn't be happier!
Contact: manager@mojomarket.co.za
Website: www.mojomarket.co.za
Address: Mojo Market, 30 Regent Road, Sea Point, Cape Town, Western Cape, South Africa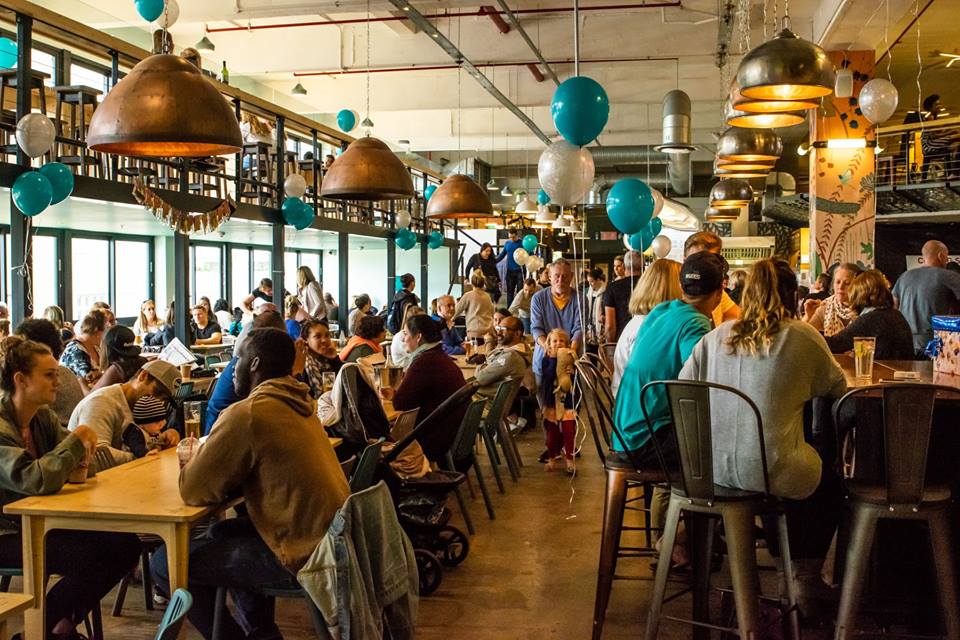 #4 Take to the sea with Kaskazi Kayaks
For those who crave the open sea or even just something different to experience in the Mother City – Kaskazi Kayaks has you covered on both fronts. For over 15 years, they have been consistently delivering memorable and fun sea adventures in and around Sea Point.
Based in Three Anchor Bay, this dedicated sea kayak and adventure centre specialises in amazing kayaking experiences and training. Handily, they also stock a wide range of top kayaks, clothing, adventure gear and equipment.
So if you wish to take to the open sea or kayak around Sea Point, get in touch with them today!
Contact: +27 (083) 346 1146
Website: kayak.co.za
Address: 179 Beach Road, Mouille Point, Cape Town, Western Cape, South Africa.
#5 Putt putt fun in Mouille Point
For adults and children alike, putt putt can be a great and fun way to enjoy time together, relieve daily stresses or even just a way to practice your golfing skills in a non-judgmental and relaxing space…
And in the Mouille Point putt putt course, visitors can experience one of the more popular spots in and around Sea Point. It makes for cheap fun, is pretty easy to play, and allows you to get outdoors – what more could you need?
Their handy kiosk is also stocked up with some tasty eats and drinks, in case you require some sustenance, as you enjoy one of two 18-hole putt putt courses!
Contact: +27 (021) 434 6805
Website: N/A
Address: Mouille Point Putt Putt Course, Beach Road, Mouille Point, Cape Town, Western Cape, South Africa.
#6 Ride a bike with Up Cycles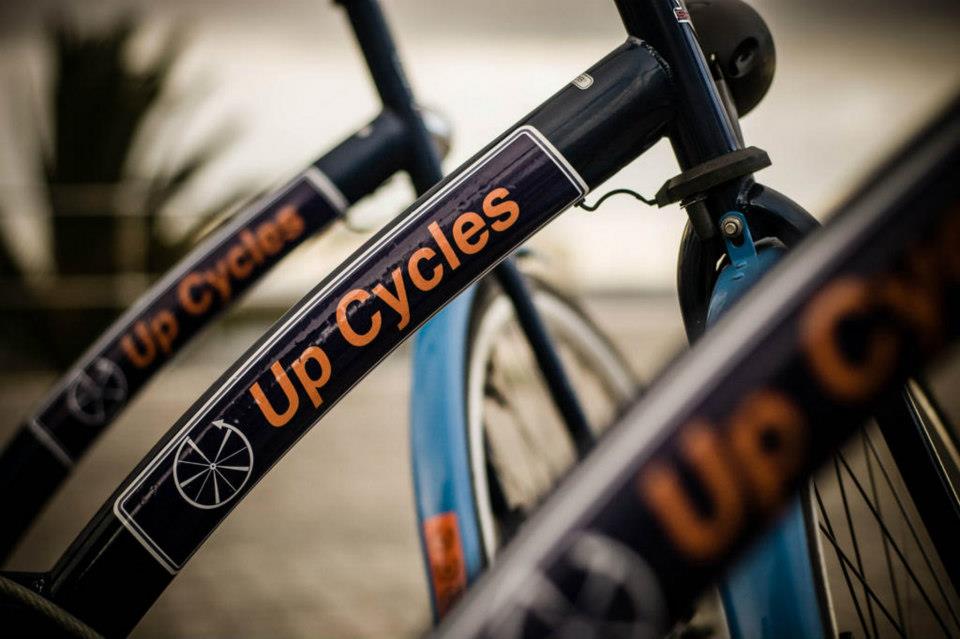 Up Cycles via Facebook
Cycling fans, lovers of the outdoors and travellers young and old, this one is for you! Up Cycles – a popular city cycle rental service – is one of the best known businesses in Sea Point (and beyond)!
Up Cycles allows you to affordably rent and cycle along the Promenade, V&A and a few other spots in the city. And, as they have stations based in Sea Point, V&A Waterfront – Silo 5, Breakaway Cafe and Camps Bay, they are centrally and easily accessible.
The process is simple: find a station, choose and pay for your ride and accessories (like child seats), ride about – and then just return everything afterwards! It's sure to be a fun and memorable experience for all!
Please note: Rates start at R70 for one hour, and they offer half-day or multiple hour rentals. Up Cycles is open 365 days a year, barring in heavy rain or severe weather conditions.
Contact: (074) 100 9161 or (076) 135 2223
Website: upcycles.co.za
Address: Up Cycles, Beach Road, Cape Town, Western Cape, South Africa.
#7 Make a splash in Sea Point Swimming Pool
One of the most popular attractions in Sea Point, this public swimming pool is a hit every season.
It offers visitors an Olympic-sized swimming pool, springboard diving pool and two splash pools, perfect for the kiddies. Aside from the pools, the venue also offers a kiosk, some vendors, lawn area and gorgeous sea and city views.
Be sure to pay it a visit when it's open and have fun making a true splash!
Please note:  Until further notice, it is closed for renovations from 9 April 2018 onwards.
And because of the severe Western Cape drought and water restrictions, the Sea Point Swimming Pool may be less accessible than usual upon its re-opening.
Also, there is a very minimal per person entry fee, charged according to age. (Pensioners enjoy free entry.)
Contact: (021) 434 3341
Website: www.capetown.gov.za
Address:  Sea Point Pavilion, Lower Beach Road, Sea Point, Cape Town, Western Cape, South Africa.
#8 Enjoy Tea in the Park
Tucked away within the beautiful Green Point Urban Park, one finds the charming Tea in the Park by Reliance restaurant. Here, visitors can enjoy not only a great cup of tea – but a choice of hot and cold beverages, sweet treats, sandwiches and wraps in what is a truly lovely space.
And because it's run by the same team who brought the beloved and whimsical Tree Under The Trees to Paarl, you are assured quality and tastiness, with good service to boot!
Please note: Tea in the Park is open seven days a week (weather permitting), Monday to Sunday, from 09:00 am – 17:00 pm.
Contact: (060) 997 6153, (086) 188 8784
Website: www.reliance.co.za/teainthepark.html
Address: Tea in the Park, 1 Fritz Sonnenberg Rd, Green Point, Cape Town, Western Cape, South Africa.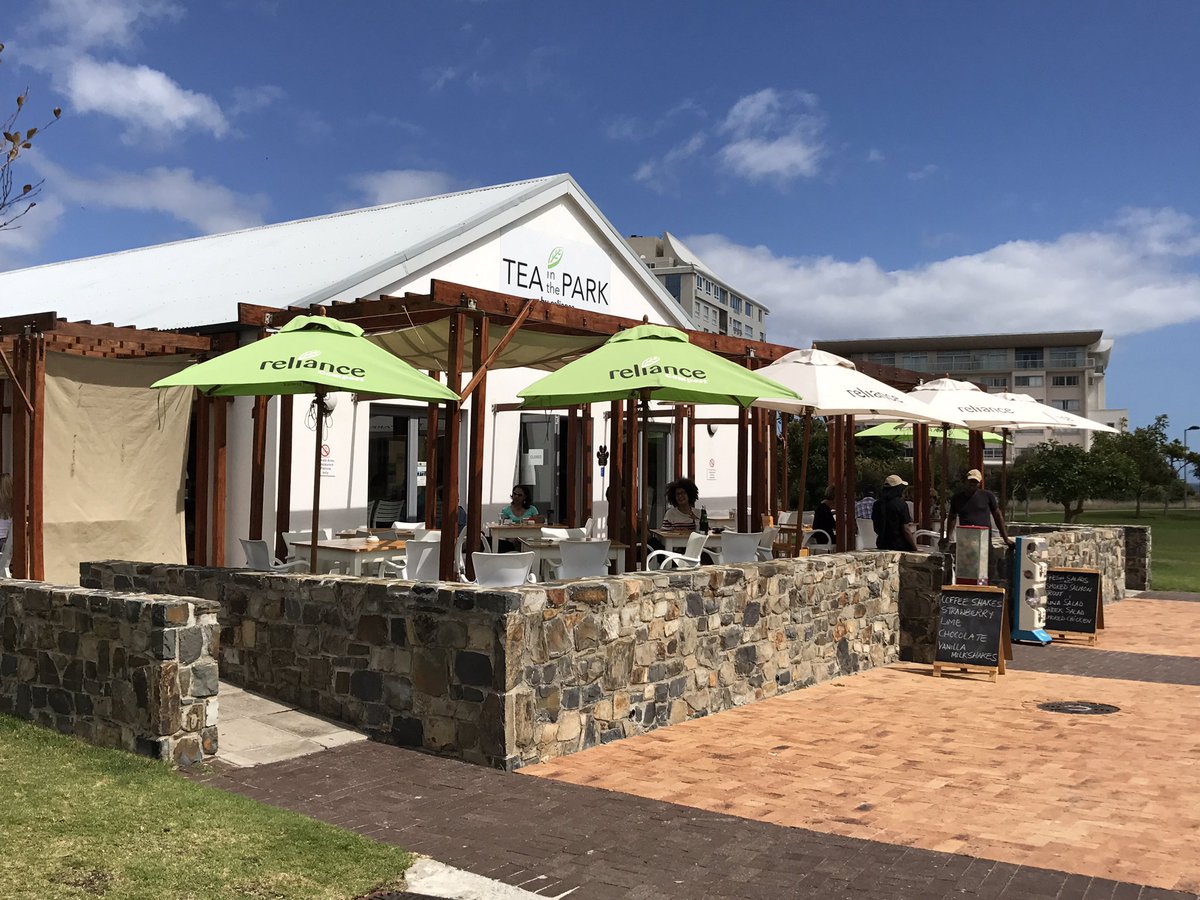 #9 Dine at a famous Sea Point Eatery
Sea Point is famous for its food, there's no question of that! And with a host of popular new and time-honoured eateries alike, visitors to this trendy suburb are not short of great places to go for a good meal!
Although, as with everything, there are always a few that immediately spring to mind – and in this case, that has got to be La Mouette, Scheckter's RAW and Three Wise Monkeys respectively.
Each eatery has its own trademark stamp, but quality service and food are guarantees at all three of these Sea Point eateries, so be sure to try them for yourself!
Contact:
– La Mouette: +27 (021) 433 0856, www.lamouette-restaurant.co.za
– Scheckter's RAW: +27 (021) 434 1364, schecktersraw.com
– Three Wise Monkeys: +27 (021) 433 1837, threewisemonkeys.co.za
Website: (please see listed above)
Address: Sea Point, Cape Town, Western Cape, South Africa.
#10 Do some City Sightseeing
Last but by no means least, we have the endlessly popular and oh-so-fun City Sightseeing tours, which run along and through the Sea Point stretch.
In particular, both the Red City Tour and Blue Mini Peninsula Tour respectively will take you from the V&A Waterfront, through the city to Camps Bay and then back through Sea Point and its surrounds. (There are multiple hop-on, hop-off stops available at every stage of the tour!)
All City Sightseeing tours are heaps of fun and best of all, each trip offers its own excellent service, comfort, stunning scenery, even as you enjoy easy city sightseeing, and interesting audio commentary, available in a host of different languages!
This type of family-friendly experience is a must for the memory books, trust us on that!
Please note: If you book online, you can enjoy discounted ticket prices; it's a great way to save! Though per person tour prices range according to age group and chosen route.
Contact: +27 861 733 287 or (021) 511 6000
Website: www.citysightseeing.co.za/cape-town
Address: City Sightseeing, V&A Waterfront & 81 Long Street, Cape Town, Western Cape, South Africa.
These are just some of the stunning city activities you can enjoy in Sea Point!