The Cape West Coast is one of the most uniquely beautiful regions in the Western Cape, South Africa. Here, sleepy seaside towns, endless beaches and pristine nature and wildlife opportunities abound.
In recent years, the West Coast has become one of South Africa's hottest holiday destinations for families, couples and friends alike. It's no wonder either, as this beautiful part of the Cape offers plenty of great restaurants, seaside accommodation and fun, outdoorsy activities for all ages to enjoy.
In this post, we look at the top ten restaurants found in the Cape West Coast, in popular towns such as Yzerfontein, Langebaan and Paternoster:
#1 Wolfgat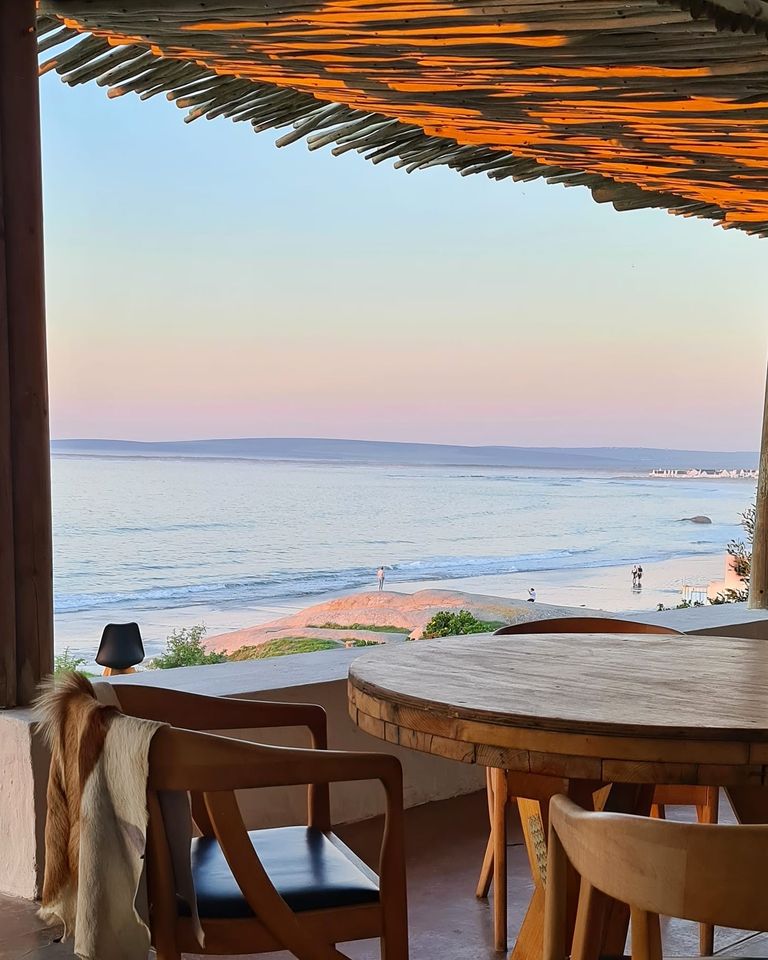 Located in pretty Paternoster, Wolfgat is one of the best restaurants you will encounter anywhere, West Coast or not.
Named after a somewhat mysterious ancient cave found on the premises, this popular seaside restaurant, which overlooks the sea, offers guests a unique dining experience.
With a seasonal tasting menu built around indigenous ingredients specific to the coast and inspired by the surrounding landscapes, Chef Kobus van der Merwe's signature Strandveld cuisine is unforgettable as Wolfgat itself.
Here, things are kept small and sustainable – limited to 20 diners per sitting. So be sure to book in advance to avoid disappointment, as lunch and dinner are served by appointment only.
Contact: diewolfgat@gmail.com
Website: www.wolfgat.co.za
Address: Wolfgat, 10 Sampson Street, Kliprug, Paternoster, Cape West Coast, Western Cape, South Africa.
#2 Gaaitjie Restaurant
Another excellent Paternoster restaurant is Gaaitjie. This tastefully appointed seafood restaurant, housed within a simple, old fisherman's cottage, is situated on the beachfront. This ensures that it provides a beautiful dining experience, with food and service to match.
Serving unpretentious food, made with love and from fresh, local produce as far as possible, Gaaitjie offers comfortable, unfussy meals by the sea.
In addition to their wonderful food, Gaaitjie also offers guests an enviable wine list, sourced from the West Coast and immediate surrounds to ensure you have everything you need for a memorable meal.
Note: Bookings are essential.
Contact: +27 (022) 752 2242, reservations@gaaitjie.co.za
Website: gaaitjie.co.za
Address: Gaaitjie, Sampson Street, Paternoster, Cape West Coast, Western Cape, South Africa.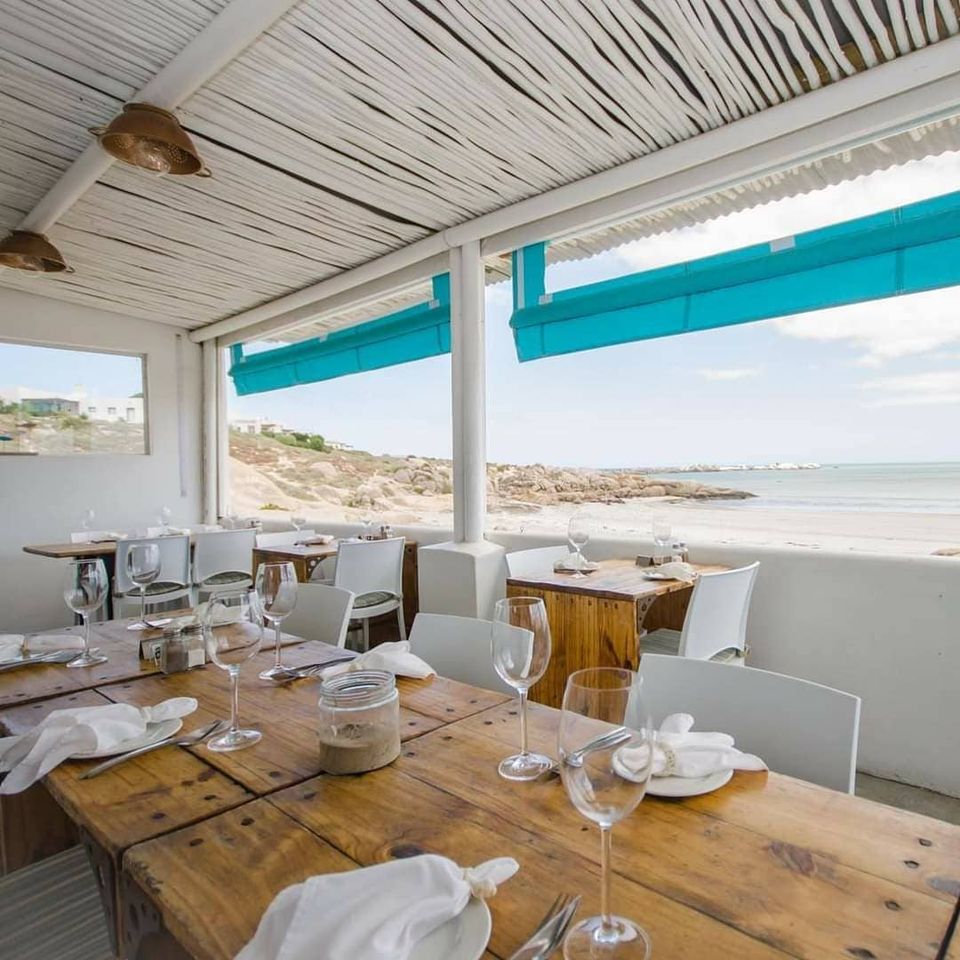 #3 The Noisy Oyster
Another Paternoster pearl is The Noisy Oyster. This popular seafood restaurant promises guests honest cuisine in a beautiful setting.
Visitors rave about the quality food, excellent service and lovely dining experience – all of which add up to make The Noisy Oyster a winner every time.
If you are looking for a special West Coast meal in a wonderful, laid-back eatery, look no further than The Noisy Oyster.
Contact: +27 (022) 752 2196, noisyoysterpaternoster@gmail.com
Website: N/A
Address: The Noisy Oyster, 62 St Augustine Street, Paternoster, Cape West Coast, Western Cape, South Africa.
#4 Thoban Chefs
Found in lovely Langebaan, Thoban Chefs is a rare find where sushi, grills, seafood and excellent Asian cuisine come together.
Spread between two locations, one at Queens Cottage and the other on Mykonos Beach, Thoban Chefs offers guests plenty of choice in its simple, yet elegant dining settings – but one thing is consistent throughout: good food.
For those looking for a varied menu, with a range of different dishes like homemade salmon fishcakes, crab salad, chop suey or Thai curry, Thoban Chefs is ideal. They also have a lovely kids' menu, making them great for the whole family.
Contact: +27 (022) 220 0256 or (076) 855 6201
Website: thobanchefs.co.za
Address:
– Cottage location: 4 Suffren Street, Langebaan, Cape West Coast, Western Cape, South Africa.
– On the Beach location: Hobie Beach, Mykonos, Langebaan, Cape West Coast, Western Cape, South Africa.
#5 Leeto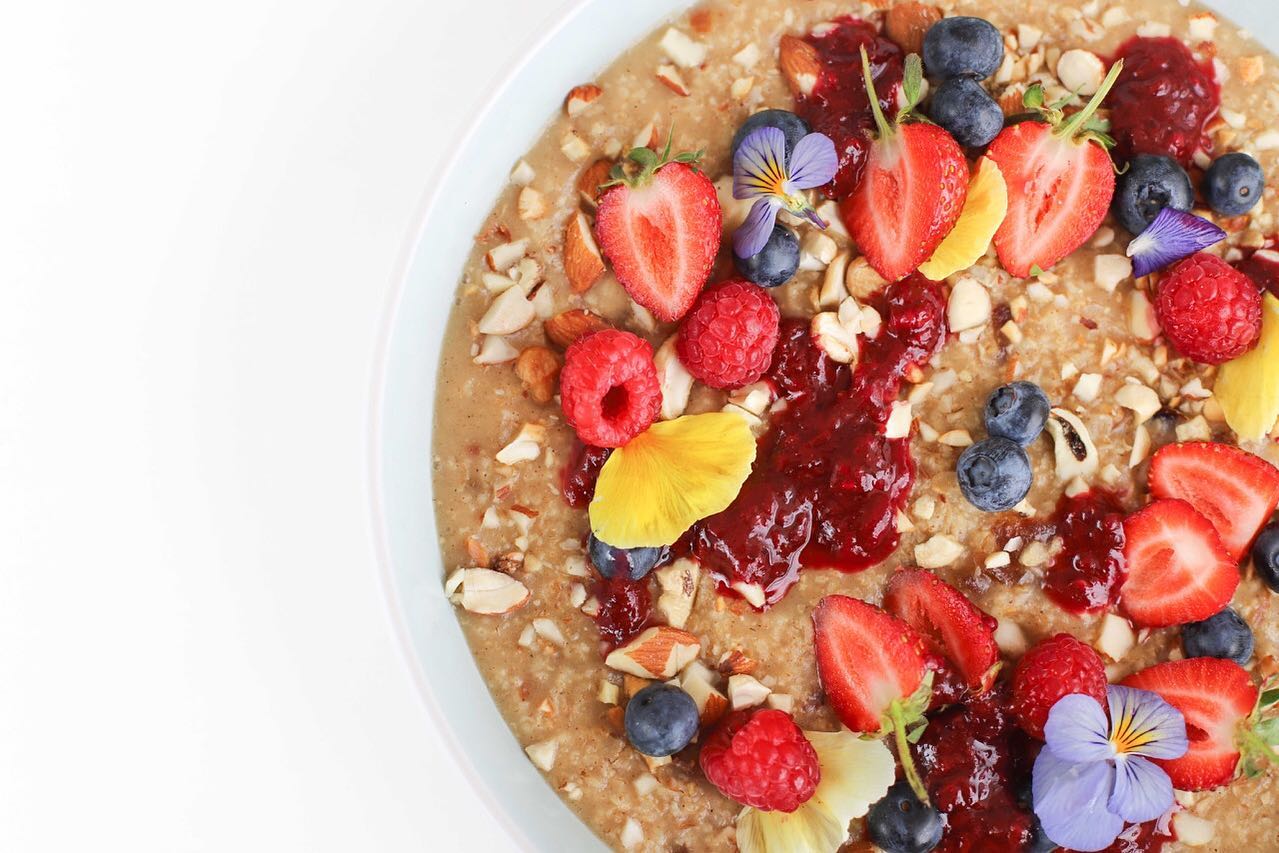 Situated at the gorgeous Strandloper Ocean Boutique Hotel in Paternoster, Leeto Restaurant is a quality restaurant find.
Serving healthy, innovative food made from the freshest, seasonal ingredients, Leeto offers a great eat out experience, with picturesque views and good service to match.
While you dine, enjoy looking out over the Atlantic and surrounding fynbos reserve.
Note: Bookings are essential as seating is limited and regrettably, no children under 12 are allowed.
Contact: +27 (060) 927 0403
Website: www.strandloperocean.com/food-and-wine/
Address: Leeto Restaurant, Strandloper Ocean Boutique Restaurant, Paternoster, Cape West Coast, Western Cape, South Africa.
#6 Thali Thali Restaurant & Bar
Situated on the peaceful, family-run Thali Thali Game Lodge, just outside Langebaan – Thali Thali's restaurant and bar offer guests a uniquely relaxed dining experience in the heart of West Coast wilderness.
Thali Thali's restaurant serves up hearty, generously portioned food that speaks of the truest West Coast hospitality and South African fare.
Whether you dine indoors, near the garden or out on the deck (perfect for relaxed breakfasts or sundowners), you are sure to enjoy a great meal.
What's more, the restaurant is a stone's throw away from the garden, where there is a lapa, splash pool and play area for kiddies, making it ideal for family meals in the West Coast.
Note: In addition to its usual offerings, Thali Thali's restaurant is also available for celebrations, weddings and conferences.
Contact: +27 (082) 372 8637, info@thalithali.co.za
Website: www.thalithali.co.za
Address: Thali Thali Game Lodge, Langebaan, Cape West Coast, Western Cape, South Africa.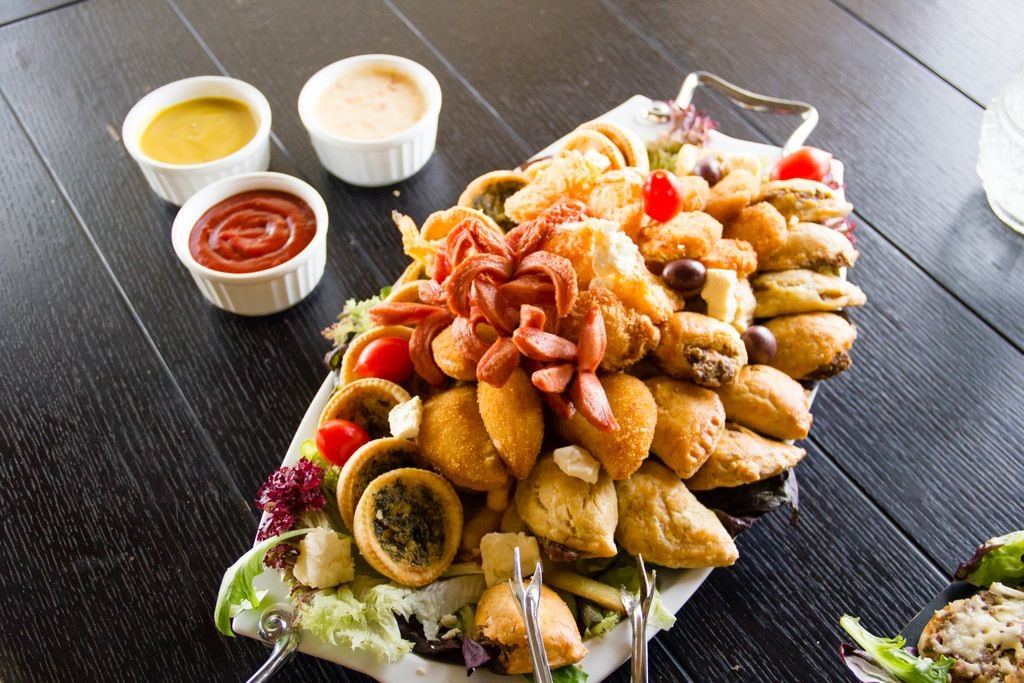 #7 The Hungry Monk
Another great Paternoster restaurant is The Hungry Monk. Here, guests can enjoy a unique restaurant setting, a mix of South African and internationally inspired dishes (made from fresh, organic and seasonal ingredients) and great service to boot.
This restaurant and tapas bar is known and loved for its array of food, everything from Polish high cuisine to Asian street food, Spanish tapas and of course, South African favourites too.
Sink your teeth into tasty dishes, like a la carte sushi, peking duck or ceviche tapas, lamb curry and much more, while you enjoy indoor- or shaded outdoor-seating at this popular Paternoster eatery.
Contact: +27 (022) 752 2069, info@thehungrymonk.co.za
Website: r83581.wixsite.com/thehungrymonk
Address: The Hungry Monk, Paternoster Crayfish Wharf, 1 Kreeftegang Street, Cape West Coast, Western Cape, South Africa.
#8 Breeze Restaurant
Situated at the Windtown Lagoon Hotel in Lagoon, Breeze Restaurant is a great local eatery that offers tasty food in a truly lovely location.
Here, you can enjoy breakfast, lunch or dinner, with delicacies like flapjacks, eggs benedict, light salads, wraps and curries.
Dine inside or enjoy a special sunset from the roof terrace. Either way, a meal at Breeze Restaurant is sure to prove unforgettable.
Contact: +27 (022) 77 21 064, reservations@windtown-sa.com
Website: www.windtown-sa.com/eat-drink
Address: Breeze Restaurant, Windtown Lagoon Hotel, 9 Bree Street, Langebaan, Cape West Coast, Western Cape, South Africa.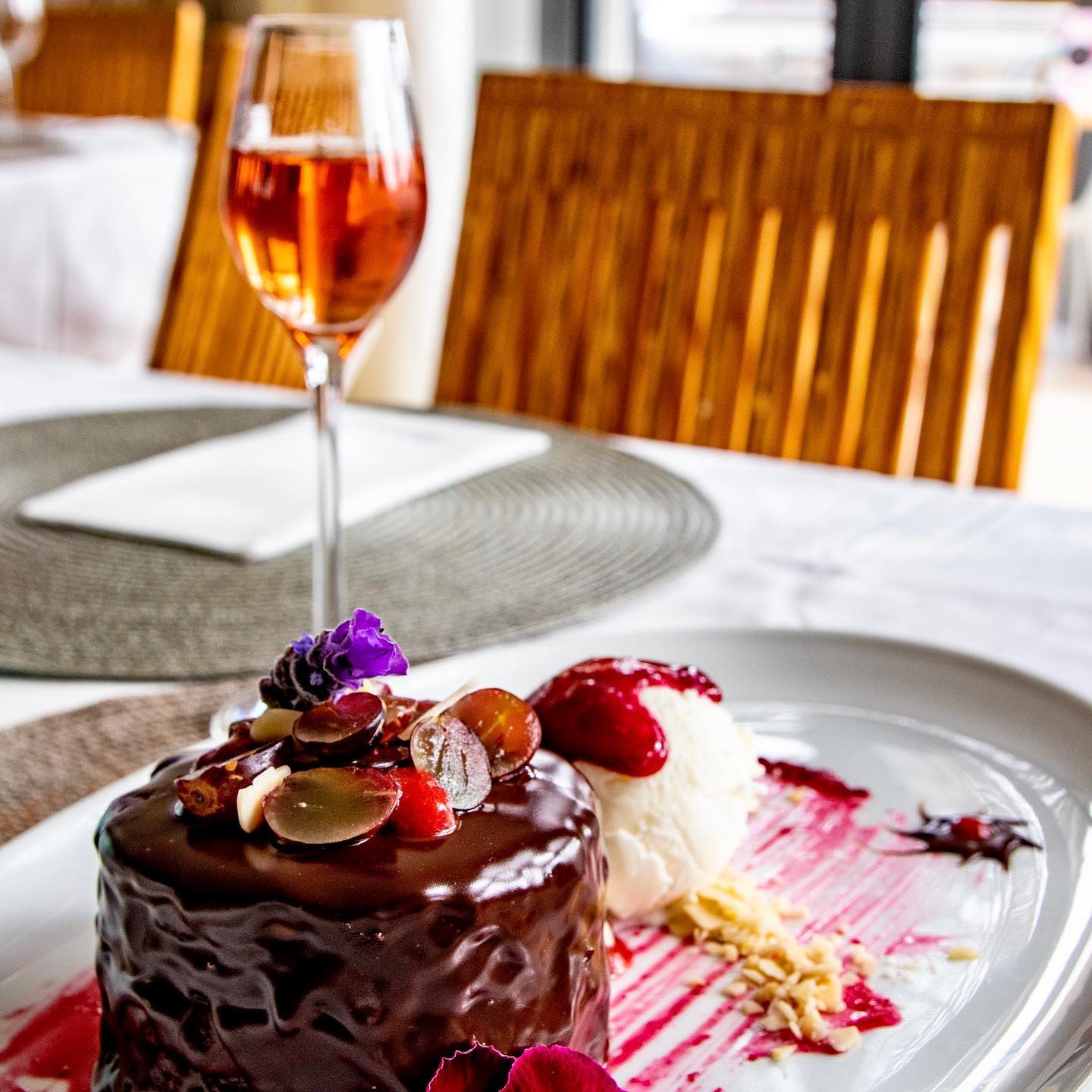 #9 Die Strandloper
One of the West Coast's most famous restaurants is Die Strandloper. Here, at this rustic, open-air Langebaan restaurant, fresh seafood and seaside views merge together in a wholly unique dining experience.
They have everything from mussel pots to grilled dishes or fish curry and roosterkoek available. You can bring your own refreshments or enjoy some from the Beach Bar.
Best of all, Die Strandloper is suitable for the whole family. Join Die Strandloper Restaurant on the beach for lunch or dinner and enjoy a range of West Coast seafood dishes.
Contact: +27 (022) 7722 490, 083 22 77 195, info@strandloper.com
Website: strandloper.com
Address: Die Strandloper, Jan Olfsen Street, Leentjiesklip, Langebaan, Cape West Coast, Western Cape, South Africa.
#10 Meeurots Restaurant
Located in charming Yzerfontein, Meeurots Restaurant specialises in hearty seafood and steak, West Coast-style.
The restaurant, named after a large rock in Yzerfontein, enjoys a truly wonderful seaside setting, making for a dreamy dining experience.
This family-owned restaurant believes in good food and good times and happily caters to all diners, from the travelling businessman to the boisterous family of five. The restaurant is cosy and informal, allowing guests to relax and enjoy their meal.
Join them for a memorable seafood dish, like their popular hake and chips, or a delicious sirloin steak, eisbein or chicken cordon bleu. For those who prefer a more relaxed choice, their thin-crust pizzas are equally great!
Contact: +27 (022) 451 2608, bookings@meeurotsrestaurant.co.za
Website: meeurotsrestaurant.co.za
Address: Meeurots Restaurant, Yzerfontein, Cape West Coast, Western Cape, South Africa.
These are just ten of the best Cape West Coast restaurants to enjoy… Which are you keen to visit first?