Durban is loved for its tropical climate, beautiful beaches and fun activities for the whole family to enjoy – but this balmy, coastal-lying KZN city also offers some top notch eateries too.
Here are some of the best to try in 2017:
#1 Mali's Indian Restaurant
This delicious Indian restaurant offers a broad menu, which incorporates both North and South Indian dishes.
Enjoy the likes of dosas, seafood, lamb, vegetable or chicken curries – or order a thali, with soup, succulent lamb curry, butter chicken, naan bread and so much more to enjoy… either way, your mouth will water from the spicy goodness that is Mali's!
Contact: (031) 312 8535
Website: none
Address: 77 Smiso Nkwanyana Road, Morningside, Durban, KZN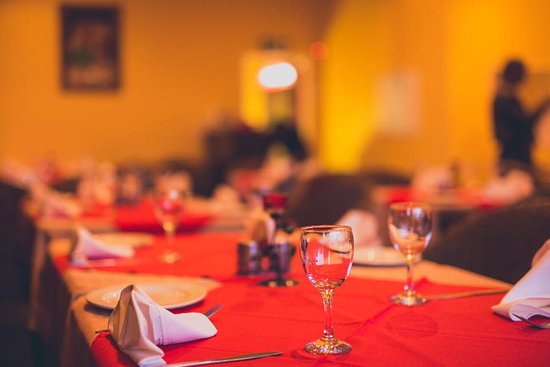 #2 Butcher Boys
Butcher Boys is, as its name implies, a haven for meat-eaters. With a focus on succulent rumps, sirloins, rib-eye steaks, fillets and espetada to name but a few delicacies – this restaurant pays great attention to good-quality meat.
In fact, the beef is all wet- or dry-aged, over a period of 25–35 days, before being carefully basted and then expertly grilled over an open flame, according to your order preferences.
Contact: (031) 312 8248
Website: butcherboysgrill.co.za
Address: 170 Florida Road, Morningside, Durban, KZN
#3 Little India Restaurant
Serving Indian classics, this first-floor, open plan eatery – which offers both a delightful balcony and modern décor – strives to provide diners with an ultra-satisfying, yet modern dining experience.
Here, one can enjoy diverse dishes from all major corners of India.
Contact:  (031) 201 1121
Website: littleindianrestaurant.co.za
Address: 155 Musgrave Road, Berea, Durban, KZN
#4 9th Avenue Bistro
Widely travelled owners, Graham and Gina Neilson, offer a sleek, award-winning bistro, with artfully crafted dishes, that are inspired by seasonal goodness, quality and creative flare.
Also, at the esteemed EatOut Awards, 9th Avenue was voted the Best Bistro in 2012.
Contact: (031) 312 9134
Website: www.9thavenuebistro.co.za
Address: 2, Avonmore Centre, 9th Ave, Morningside, Durban
#5 Quo Restaurant
This award-winning restaurant may be unpretentious, yet its food offerings are decidedly flavourful and pleasing. Dishes are basic continental, or with an Asian influence.
Contact: (082) 320 7906
Website:  www.facebook.com/quorestaurant
Address: Gillitts Shopping Centre, 2 Clifton Road, Gillitts, Durban, KZN
#6 The Wok Box
Take a culinary trip to Thailand with The Wok Box's fresh and delicious dishes.
Think steaming soup or roasted duck with pancakes and honey, ginger and sesame sauce, served with steamed rice.
Contact: (031) 564 2939
Website: none
Address: 10-D, 8-12 Mackeurtan Avenue, Durban North, KZN
#7 Jack Salmon Fish House
This restaurant prides itself on offering a range of fresh seafood offerings. It has a lovely Mediterranean feel, which adds to the overall ambience.
Prawns, calamari, kingklip, oysters, mussels and more are available for your seafood/fishy enjoyment.
Contact: (031) 572 3664
Website: www.jacksalmon.co.za
Address: Shop 15, Glenore Centre, 1 Aubrey Drive, Glen Ashley, Durban, KZN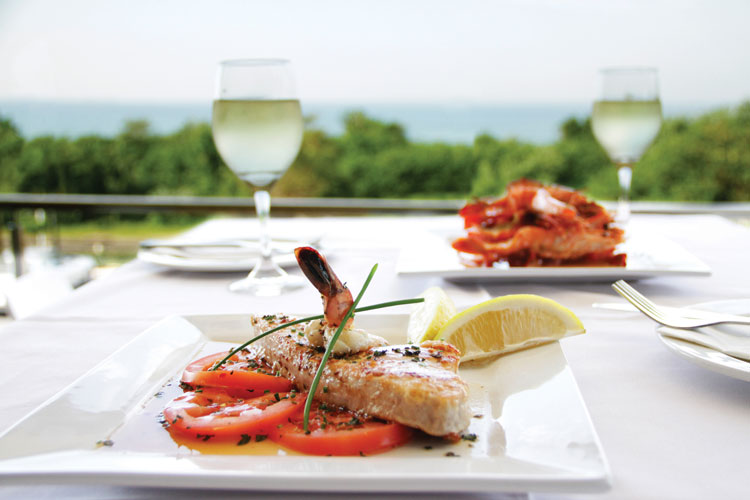 #8 Spiga D'oro
Spiga is known for consistently providing wholesome food – suitable to vegetarians and vegans, as well as meat-eaters.
The food is good – but so is the atmosphere, with visitors comparing it to a corner café in Italy.
Contact: (031) 303 9511
Website: www.facebook.com/SpigaDurban
Address: 200 Florida Road, Morningside, Durban, KZN
#9 Café 1999
Using only the finest local and international imported goods for its menu, Café 1999 offers a dining experience that will delight all your senses.
Chef-patron Marcelle Roberts' award-winning contemporary Mediterranean cuisine is ideal for sharing, and their wine list is full of gems to complement her fine food.
Contact: (031) 202 3406
Website: www.cafe1999.co.za
Address: Shop 2, Silvervause Centre, 117 Vause Road, Berea, Durban, KZN
#10 The Grill Jichana
This steakhouse provides diners with quality, flame-grilled premium cuts, sourced from the best local producers before they are seasoned, infused and flavoured with exotic African East Coast spices.
Jichana means 'eating good' in Swahili slang and at The Grill Jichana, you'll be doing just that!
Contact: (031) 362 1300
Website: www.tsogosun.com/grill-jichana
Address: Southern Sun Elangeni & Maharani, 63 Snell Parade, Durban, KZN
#11 The Chefs Table
Executive Chef Kayla-Ann Osborn and her 12-chef brigade have crafted their menu to revolve around fresh, local and seasonal ingredients, with dishes inspired by readily available ingredients.
The menu changes a bit every day, so there's always something fresh to be had, and diners can enjoy watching the chefs work their magic thanks to the open plan kitchen.
Contact: (031) 001 0200
Website: www.thechefstable.co.za
Address: 23-24, Protea Mall, Chartwell Drive, Umhlanga Rocks, Durban, KZN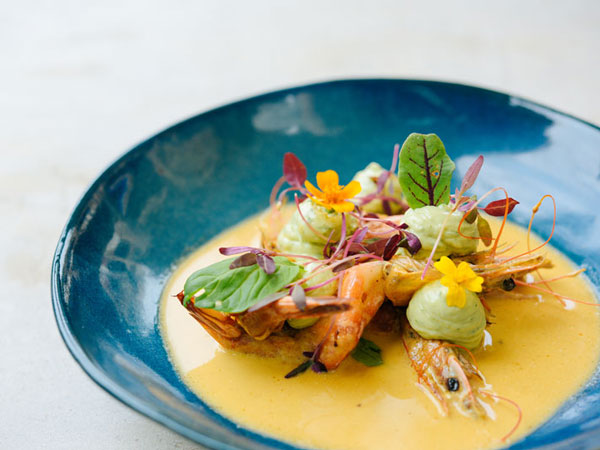 #12 Mooki Noodle Bar
Created by Anzai Yoshitoki – affectionately known as 'Mooki'– Mooki Noodle Bar provides diners with Pan-Asian salads and delicious noodle dishes, served in a small and colourful café, that's been decorated with fun and quirky cartoon artworks.
Contact: (031) 811 9199
Website: mookinoodles.wordpress.com
Address: 190 Brand Road, Glenwood, Durban, KZN
#13 Lupa Osteria
With a quartet of stellar branches spread across Hillcrest, Westville, Durban North and also, Fourways – this Osteria is a neighbourhood spot where locals can enjoy a casual and above all, reasonably priced, meal with their loved ones.
The pasta is homemade, while the wood-fired pizza is made using only the finest imported Italian flour, free-range chickens and best veal going. Enjoy the likes of pizza, pasta, shellfish, veal, with a range of drinks to wash it all down with.
Contact: (031) 941 1181
Website: www.lupa.co.za
Address: 6-12 Swapo Road, Durban North, KZN
#14 Four15
This popular Mexican restaurant is a passionately South African Burrito Bar, which provides wholesome and fresh Mexican cuisine, in a unique and unfussy setting.
They work hard to perfect the blend of flavours and textures inside each tortillas, but also encourage integration of 'mixed ingredients' within local society.
Contact: (031) 564 0415
Website: four15.co.za
Address: 41 Mackeurtan Avenue, Durban North,
Durban, KZN
#15 Joop's Place
Situated in trendy Morningside, this bistro-styled steak restaurant, established in 1993 by former Capetonians, Joop and Wendy Mol, offers a warm and welcoming ambience.
Chef-patron Joop – formerly a butcher – cooks all the meat, with special dishes like Joop's Special or Joop's Chicken Cacciatora.
Other highlights include: chicken/veal schnitzel, oxtail casserole, lamb-, chicken- or prawn-curry – and of course, the 'steaks with a difference'!
Contact: (031) 312 9135
Website: www.facebook.com/Joops-Place-225680304118860
Address: Shop 14, Avonmore Centre, 9th Avenue, Durban, KZN
#16 Mo-Zam-Bik
With several equally highly rated branches spread between KZN and Gauteng, this restaurant serves mouth-watering Mozambique-Portuguese food. At Mo-Zam-Bik, guests can njoy rich meat and seafood dishes alike.
Highlights are chicken livers, trinchado beef and grilled calamari.
Contact: (031) 303 2135
Website: www.mozambik.co.za
Address: 198C Florida Road, Windermere, Berea, KZN
#17 Vasco's Restaurant
Offering a wide selection of foods, Vasco's Restaurant lies within the upmarket Hilton Durban, well-known for its classy accommodation and entertainment. In keeping with this trend, Vasco's is a new restaurant with a look, feel and menu, unique to Durban.
They are a buffet restaurant, with an a la carte menu. You will feel at home, particularly when seated in the comfortable embrace of this African-influenced space.
Contact: (031) 336 8100
Website: www.facebook.com/VascosRestaurant
Address: Hilton Durban, 12 – 14 Walnut Road, Durban, KZN
#18 El Toro
This lively tapas and tequila eatery offers classic Mexican food with an inventive twist.
There are great tapas, burritos, tacos, nachos, paella and more to be enjoyed from its spicy menu, but there is also plainer food for those who can't take the bite.
Contact: (031) 564 3015
Website: www.eltoro.mobi
Address: 5 Mackeurtan Avenue, Durban North, KZN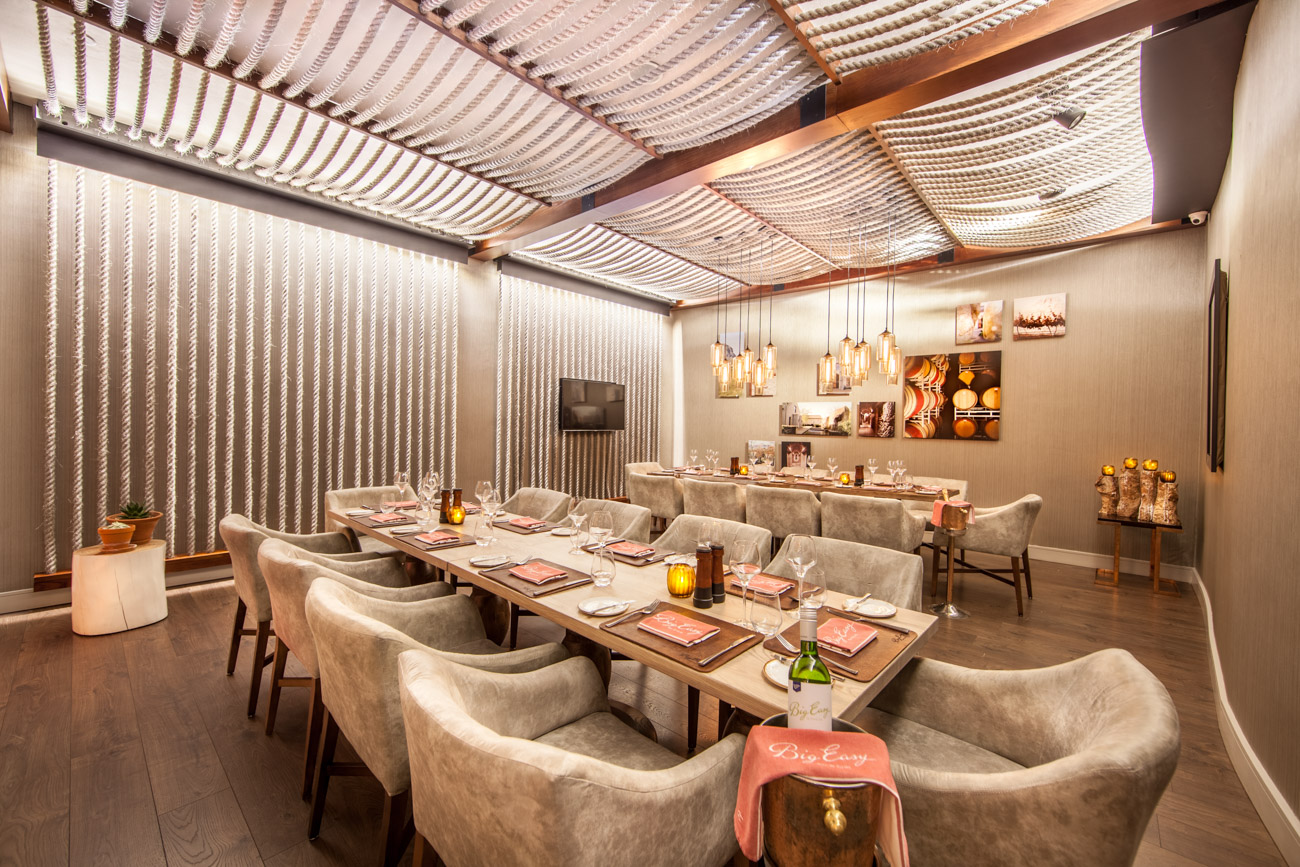 #19 Big Easy Durban by Ernie Els
At Big Easy Winebar and Grill Durban, it's all about great events, warm hospitality, a fun, relaxed environment and, of course, great food to boot.
Named after world-class golfer, Ernie Els – who is fondly known as 'Big Easy' – the restaurant is inspired by all the things Ernie Els looks for in a restaurant, particularly after his extensive global travels.
Contact: (031) 336 8166
Website: bigeasydurban.co.za
Address: 12-14 Walnut Road, Durban Central, Durban, KZN
#20 Capsicum
This popular Durban eatery is situated within the rather historic Britannia Hotel, and is famed for its authentic Durban curries and bunny chows.
Contact: (031) 303 2417
Website: none
Address: Britannia Hotel, 1299 Umgeni Road, Durban Central, KZN
These are just a small, but good selection of some of Durban's best eat-out spots.