Johannesburg is famous for many things and it's definitely one of SA's most important cities in so many respects… but it's also quite the coffee hub, serving up many great places to find your morning kick-start, midday cuppa or last coffee fix of the day…
Here are the Top 20 Coffee Spots in Johannesburg 2017:
#1 Bean There Coffee Company
Bean There Company is South Africa's first Certified Fairtrade coffee roaster. They have branches in Johannesburg, and one in Cape Town too.
They make quality coffee and aid fair trade and job creation in Africa, thereby improving people's lives and producing great coffee.
Contact: 087 310 3100
Website: http://www.beanthere.co.za
Address: Craighall, Johannesburg and 44 Stanley Avenue, Milpark
#2 Doubleshot Coffee & Tea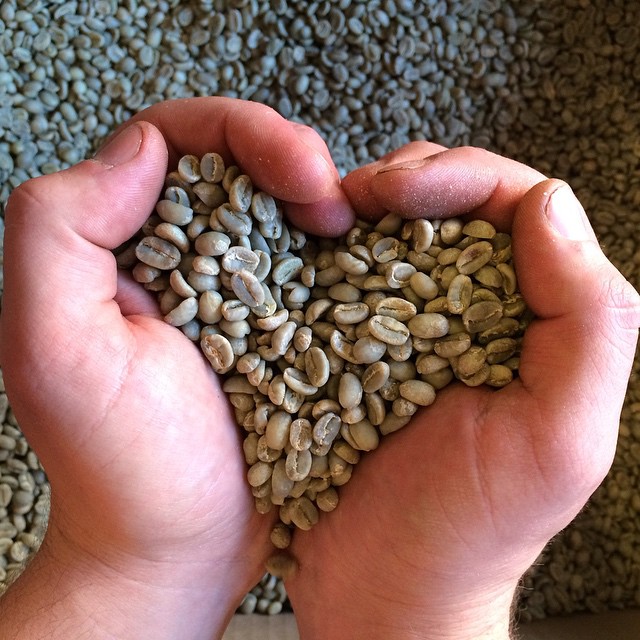 Photo credit: Doubleshot via Instagram
Doubleshot Coffee & Tea are small batch coffee roasters and artisanal tea blenders, who strive to handcraft products that their clients will love, as they express their artisanal approach to things.
They pride themselves in authenticity and hand-pick the best seasonal beans and ingredients to produce exceptional coffee for your enjoyment.
Contact: 011 100 5241
Website: http://www.doubleshot.co.za
Address: Corner of Melle and Juta Street, Braamfontein
#3 Motherland Coffee
With branches in Hyde Park Lane and Rosebank – as well as Dunkeld and Cape Town – Motherland Coffee sees itself as a pioneer for African coffee heritage and believes firmly in the Fair Trade practice.
They specialise in Ethiopian/Rwandan coffee blends and also serve light lunches and snacks.
Contact: 011 447 8125
Website: http://www.motherlandcoffee.com
Address: The Zone Shopping Centre, Rosebank and Hyde Park Lane Office Park, Hyde Park
#4 Olivias Coffee Bake
Open since 2006, Olivias is the place to head for coffee and a tasty bite to eat. With Frappes and a bracing Greek Iced Coffee, you're almost assured of your coffee fix the moment you pass over their threshold.
This cottage-looking, Italian style shop also offers pastries, tarts, freshly baked breads, cakes and more.
Contact: 011 888 8395
Website: http://www.olivias.co.za
Address: 175 Beyers Naude Drive, Northcliff
#5 Cramer's Coffee
This chain coffee shop offers espresso-based coffee drinks, croissants, muffins and sandwiches for its guests to enjoy.
Their espresso-based offerings are produced using beans from certified fair trade roasteries and are prepared by passionate baristas for new and existing loyal customers to appreciate.
Contact: 011 833 2699
Website: http://www.cramerscoffee.com
Address: 17 Harrison Street, Marshalltown and 1 Eloff Street
#6 Father Coffee
With branches in Braamfontein and Rosebank, Father Coffee is here to serve the best coffee in Jozi, and to supply the best beans to homes, offices and cafes in the city.
They believe in drinking, making and serving better coffee… something they certainly do!
Contact: 082 513 4258
Website: http://www.fathercoffee.co.za
Address: 73 Juta Street, Braamfontein and The Zone, 177 Oxford Street, Rosebank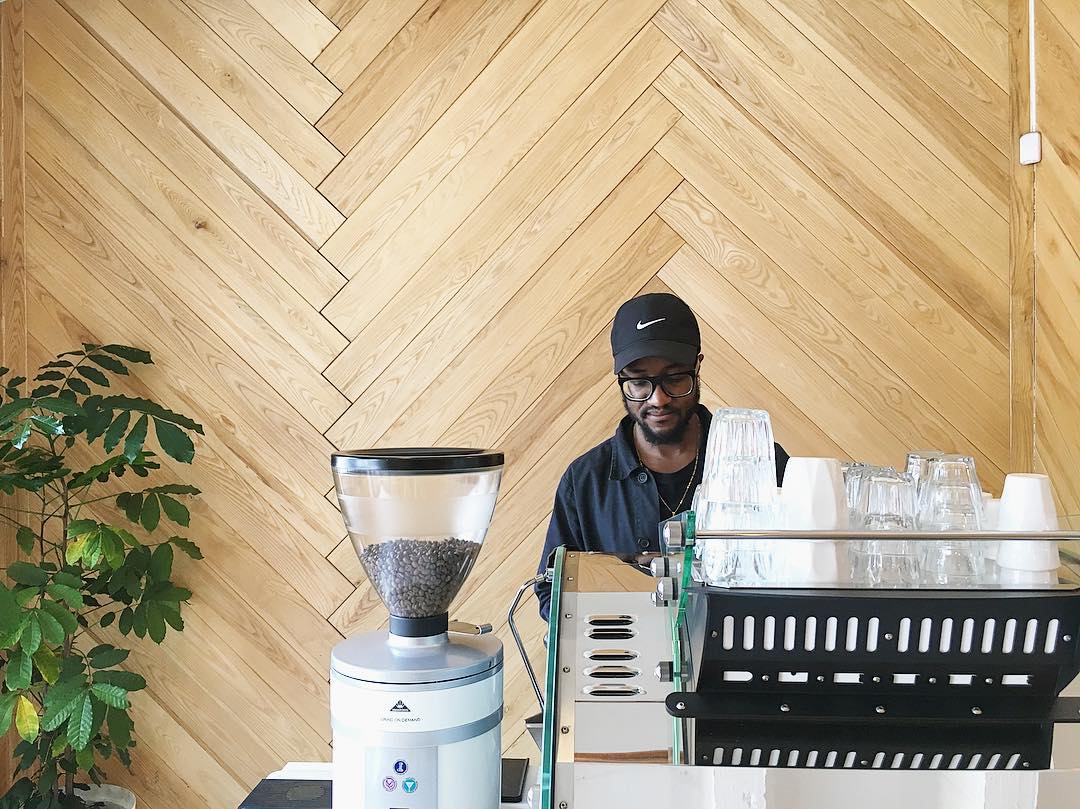 Photo credit: Father Coffee via Instagram
#7 Park Café
This lovely, little Parkwood café is a popular spot for ladies-who-lunch, gallerists and journalists. They are well-known for their coffee, tasty breakfasts, light lunches and their spectacular Belle Epoque coffee machine.
Enjoy a cup of coffee, paired with something savoury or sweet, like their carrot cake or red velvet cupcakes.
Contact: 011 447 0250
Website: http://www.parkcafe.co.za
Address: The Parks Centre, Corner Wells and Jan Smuts Avenue, Parkwood
#8 Cnr Café Bistro & Deli
This tranquil, quaint bistro, Cnr Café, is chilled and comfy and is a wonderful spot to go for a good cup of coffee and a freshly baked slice of cake.
They also offer breakfasts, signature dishes, sandwiches, salads, desserts, cakes and other beverages.
Contact: 087 550 4873
Website: none
Address: Corner of Buckingham & Rothesay Avenue, Craighall
#9 Salvation Café
Founded back in 2006, Salvation Café is all about celebrating the soul of good food and drink, made fresh and served with love.
They are the place locals like to drink and eat at it, and also offer breakfasts, light lunches, nice, strong coffee and more.
Contact: 011 482 7795
Website: http://www.salvationcafe.co.za
Address: 44 Stanley Avenue, Milpark
#10 The Whippet Coffee
This trendy Randburg café-bar serves simple homemade dishes, speciality coffees and teas, as well as craft beers.
They hail as a coffee destination "inspired by the people of Linden and Joburg."
Contact: 011 782 7310
Website: http://www.thewhippetcoffee.com
Address: 347th Street, Linden, Randburg
#11 Jozi Blue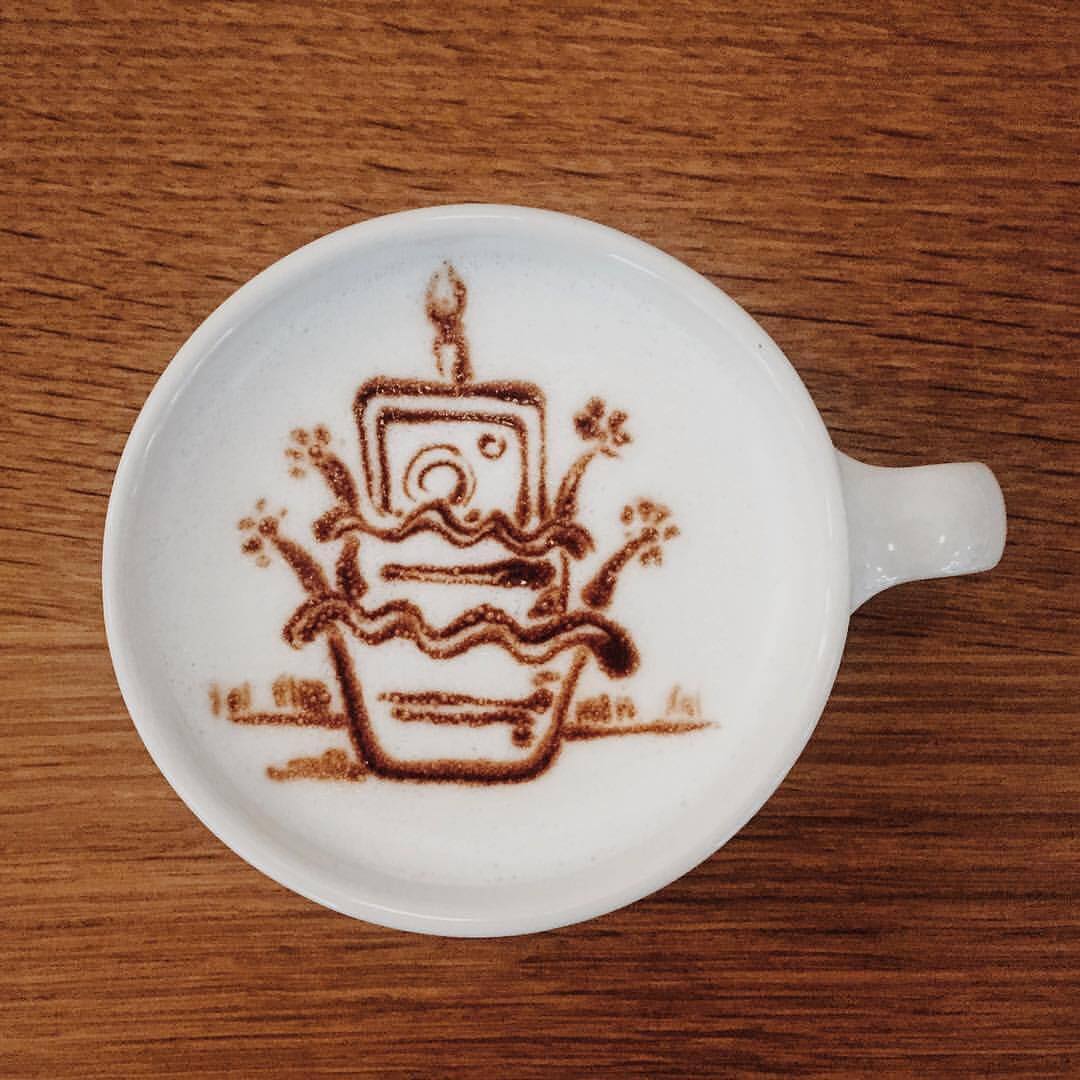 Photo credit: Jozi Blue via Instagram
Jozi Blue is a speciality coffee shop, which aims to enhance your coffee experience and make it superb.
They buy their beans from speciality roasters, and then make the perfect cup of coffee.
Contact: 011 440 3798
Website: http:joziblue.wordpress.com
Address: 9 Northfield Avenue, Glenhazel, Johannesburg
#12 The Local Kitchen co
The Local Kitchen co allows for eating in, take outs and deliveries.
Aside from coffee and other beverages (including wine, beers and spirits), this local eatery serves tasty burgers, pizzas, sandwiches, homemade pies and salads for either breakfast or lunch.
Contact: 011 463 0721/25
Website: http://www.thelocalkitchenco.co.za
Address: Shop 11, The Posthouse Link, Corner of Posthouse and Main Road, Bryanston
#13 Bread & Roses Café & Bistro
This Melville café is a café that takes Americanos seriously. On the side, they offer breakfast and lunch, taking their menu far beyond mere coffee.
Careful thought goes into everything from their coffee bean selections to their desserts, as well as the café's vibe.
Contact: 011 482 1858
Website: http://www.facebook.com/BreadandRosesCafeandBistro
Address: 80 4th Avenue and 7th Street, Mellville Johannesburg
#14 Nice on 4th
Located on Parkhurst's popular 4th Avenue, Nice consists of a restaurant and bookstore.
They are famous for their menu, with its freshly squeezed juices, cake selection and of course, their coffee too. They also cater for private events and high teas.
Contact: 011 447 7287
Website: http://www.niceon4th.co.za
Address: 37th Avenue, Corner of 14th Street, Parkhurst
#15 Urban Grind Roasters
Self-titling themselves as a shop of coffees rather than a coffee shop, their business is to bring people into the world of coffee.
They even offer a barista training course, believing strongly in the importance of educating people on coffee.
Contact: 010 900 4256
Website: http://www.urbangrindroasters.com
Address: 666th Street, Parkhurst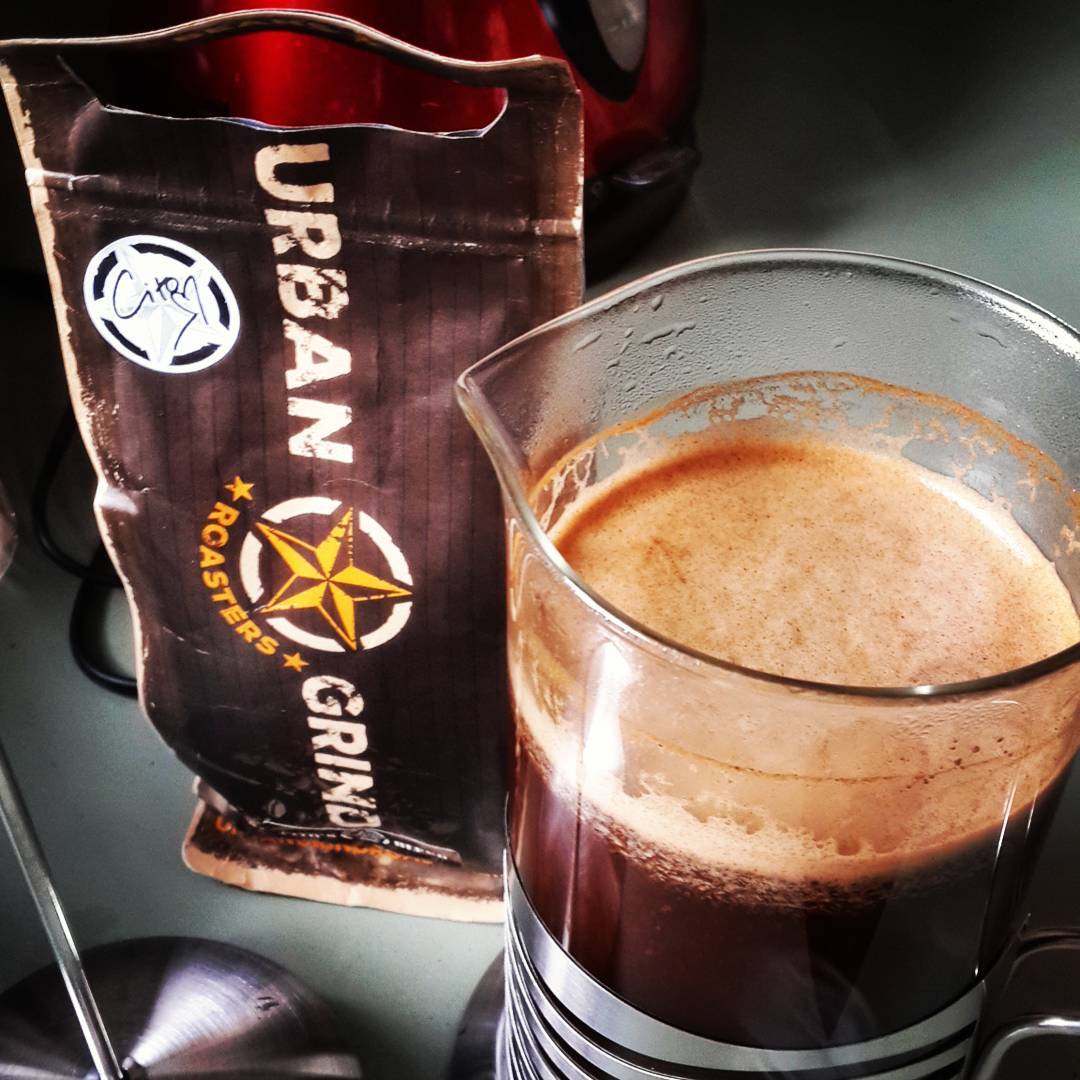 Photo credit: Cito via Instagram
#16 Craft Coffee
Claiming to have a selection of SA's finest available coffees, Craft Coffee take their coffee seriously.
With some 50 years combined experience, they really know their stuff and represent quality in premium, roasted coffee and its preparation.
Contact: 011 492 0501
Website: http://www.craftcoffee.co.za
Address: 50 Gwigwi Mrwebi Street, Newton
#17 Vovo Telo
Serving good coffee (and other beverages), pastries, artisanal breads, sandwiches, light breakfasts and lunches, Vovo Telo has several branches across SA (and JHB), as widespread as Cape Town's V&A Waterfront and Richmond Hill, P-E.
They believe in good service and quality goods and manage to successfully bring you both.
Contact: 011 784 0938
Website: http://www.vovotelo.co.za
Address: Grayston Shopping Centre, Grayston Drive, Sandton
#18 Bottega Café
This local Italian pizzeria offers a wine bar, whiskey club and of course, coffee and other beverages.
They are a casual eatery, bakery and apparently traditional barbershop too.
Contact: 011 447 4448
Website: http://www.bottegacafe.co.za
Address: 22nd, 4th Avenue, Parkhurst
#19 Café de La Crème
This relaxed coffee shop and bakery serves coffee, breads, cakes and pastries, as well as light lunches and wraps.
Contact: 011 726 7716
Website: http://cafedelacreme.co.za
Address: Corner of 4th Avenue and 7th Street, Melville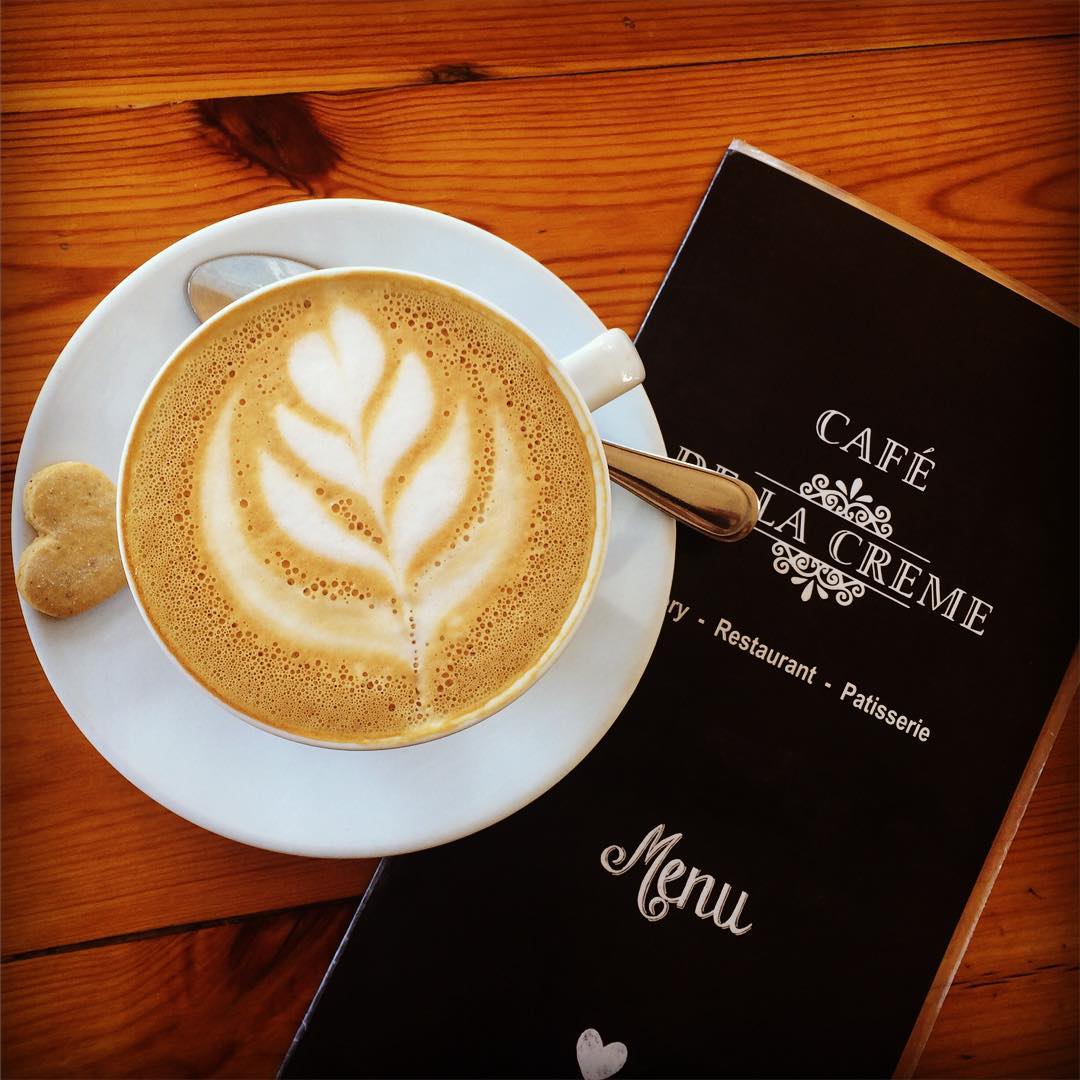 Photo credit: Ilne Weyers via Instagram
#20 Krispy Kreme
With branches spread across Johannesburg, this American doughnut chain landed first in JHB, South Africa.
With a long history in the States, they have thus far been well-received in SA and serve a good selection of doughnuts, coffee and chillers too.
Contact: 011 268 5830
Website: http://www.krispykreme.com
Address: The Zone, Rosebank
So while Johannesburg may have other wonders and offerings to enjoy, don't ignore its coffee shops and cafes. Some of them are real gems, which offer coffee done right!