Durban is a popular destination for tourists, local travellers and families alike. Not only is this balmy city one of the most beautiful but it offers plenty of indoor and outdoor activities, excellent food spots and plenty of fun attractions to keep everyone entertained.
But what about fur friends? Well, Durban caters for them too with a variety of pet-friendly activities and eateries to enjoy with your  four-legged friends.
Here are the top ten pet-friendly activities near Durban and its surrounds:
#1 Treat Your Pooch at The Bike & Bean
Located on Country Club Beach, The Bike & Bean is one of the most pet-friendly spots in Durban. They welcome four-legged friendly doggies and even ensure they always have treats and water available for them.
Plus, this popular, cosy coffee shop also offers excellent coffee, meals and beach equipment rentals (think: bikes and body boards) for owners to enjoy. And did we mention that the atmosphere and scenic views are top class too?
Contact: +27 (074) 140 1117
Website: www.bikebeandurban.com
Address: The Bike & Bean, 290 Snell Parade Durban, KwaZulu-Natal, South Africa.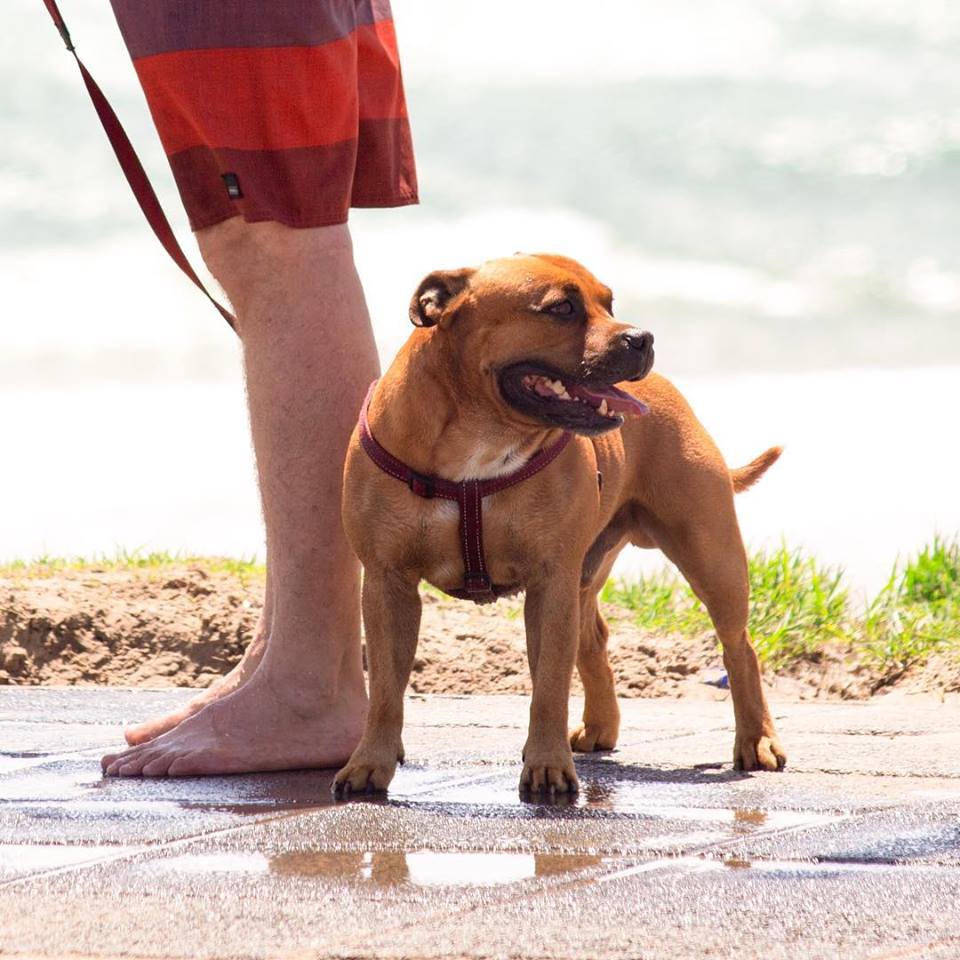 #2 Explore Durban Botanical Gardens Together
Provided you keep your pooches leashed at all times, then they are welcome to join you for a wonderful day out at Durban Botanical Gardens.
It's the perfect place to walk your dog and soak up the beauty of Africa's oldest surviving botanical garden, especially as it's open seven days a week.
Informal picnics are allowed in the gardens so why not pack in some food for you and some water and treats for your four-legged friend and enjoy the serene beauty of this local Durban attraction?
Entrance is free to all visitors but donations are appreciated.
Note: You are also required to please clean up after your pets. And pets are regrettably not allowed at events held here.
Contact: +27  (031) 322 4021, reception@dbgt.org.za
Website: durbanbotanicgardens.org.za
Address: Durban Botanical Gardens, 9A John Zikhali Road, Berea, Durban, KwaZulu-Natal, South Africa.
#3 Spoil Pets at The Oyster Box Hotel
Pets are warmly welcomed at this award-winning, five-star Umhlanga hotel. In fact, they even offer superior garden villas with a range of pet beds and menus to make your pets feel as pampered and looked after as you do! These can be arranged in advance to your stay.
And even if you don't bring your own pet along, the hotel's resident and somewhat iconic cat, Skabenga, will make sure you have enough pet love during your stay.
For more information on pet offerings, including food options, at The Oyster Box Hotel, please contact the hotel directly.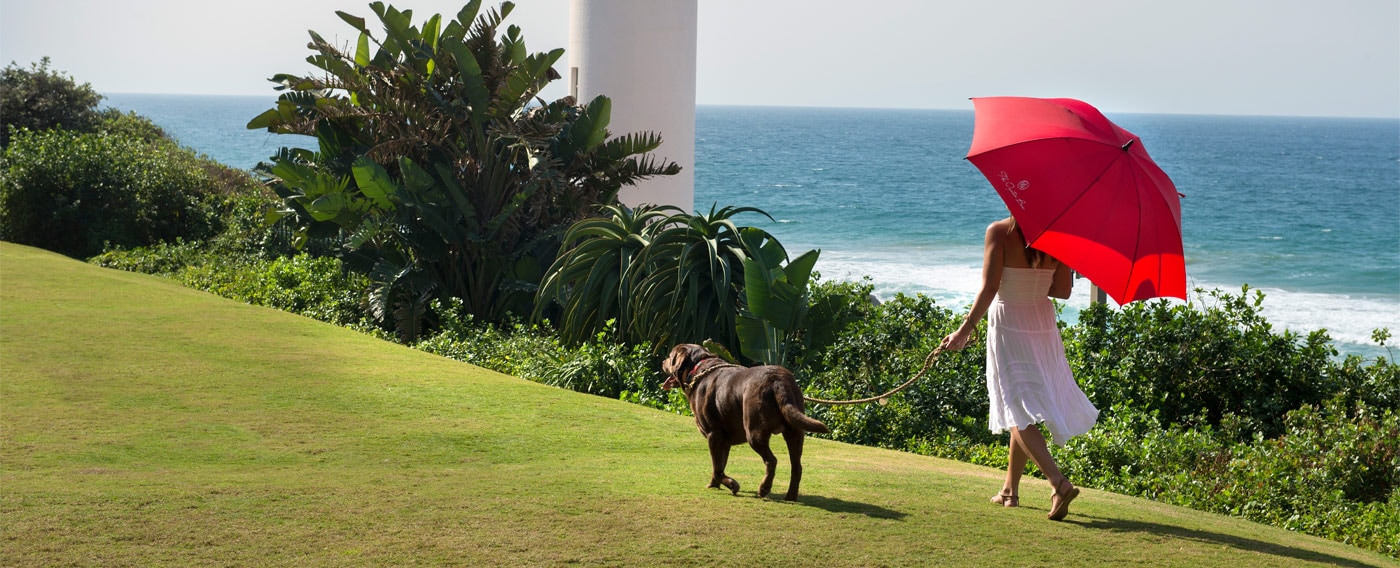 Contact: +27 (031) 514 5000, restaurants@oysterbox.co.za, info@oysterbox.co.za
Website: www.oysterboxhotel.com
Address: The Oyster Box Hotel, 2 Lighthouse Road, Umhlanga, KwaZulu-Natal, South Africa.
#4 Head to Jameson Park
At Jameson Park, dogs can run free and have a lovely time. It's the ideal place to take your pooch for a good walk and you're likely to encounter many fellow dog walkers here.
There is an abundance of greenery and flowers and this park certainly caters well to doggies – that much everyone seems to agree on!
The park is pretty and offers an enjoyable experience for owner and pet to enjoy.
Note: Please pick up after your dog and if your pet is a bit tricky around other dogs, consider keeping it leashed.
Contact: +27 (031) 322 4096
Website: N/A
Address: Jameson Park, Morningside, Berea, Durban, KwaZulu-Natal, South Africa.
#5 Grab Lunch at Surf Riders Cafe
This popular hangout is also wonderfully pet-friendly. It offers lovely, generously portioned food for all – and there is even a doggie menu!
Food highlights for your furry friend include Deluxe Snack Biscuit, Poochino or the Vegan Bag of Bones.
As the food spot is right on the beach, you also get to enjoy great views and beach-side vibes while you eat… Overall, the experience is fresh and fun for all!
Contact: +27 (062) 747 7037
Website: N/A
Address: Surf Riders Cafe, 17 Erskine Terrace, Addington Beach, Durban, KwaZulu-Natal, South Africa.
#6 Roadtrip to Shongweni Farmers Market
Founded by a family of keen dog lovers, it's safe to say that Shongweni Farmers Market is one of the best (and few) dog-friendly markets anywhere near Durban. So it's definitely worth the drive out if you're based in Durban.
The only condition is that you bring your own bag and leash to ensure your dog is cleaned up after and secure, if needed!
This delightful market, which started in 1998 from humble beginnings, is also child- and wheelchair-friendly so the whole family can have a great time out.
What's more, the market offers everything from fresh- and deli-produce to clothing and gifts.
Contact: info@shongwenimarket.co.za
Website: www.shongwenimarket.co.za
Address: Shongweni Farmers MarketLot 457, MR551, Shongweni, KwaZulu-Natal, South Africa.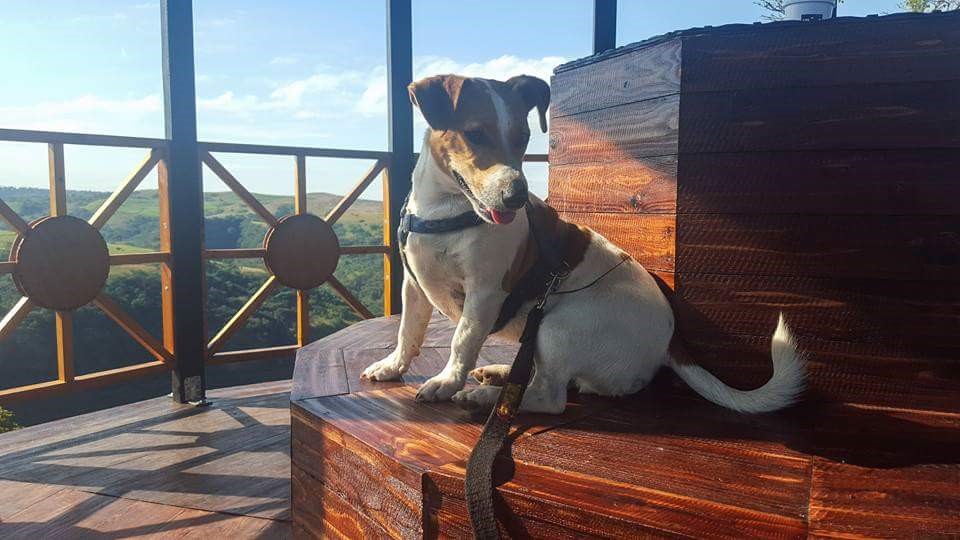 #7 Explore Giba Gorge Nature Reserve
Giba Gorge is a great place for the whole family – fur friends included – to go. It offers excellent walking, cycling, horse riding and dog walking opportunities and the chance to get in touch with nature at its finest.
Dogs are most welcome but they must be kept leashed at all times. Please also remember to clean up after your pets.
There is no entry fee to the nature reserve but donations are welcome.
Contact: +27 (060) 458 6726, info@ggep.org
Website: ggep.org
Address: Giba Gorge, Hillcrest, KwaZulu-Natal, South Africa.
#8 Stroll along Durban's Promenade
Durban's Promenade has long been a favourite among locals and visitors to the city. It's perfect for walking, jogging or cycling.
It offers beautiful views of the beachfront and provides good exercise for you and your furry friend. Please just remember that pets must be leashed at all times.
The six-kilometre beachfront promenade is also lined by restaurants so you can grab a bite to eat if you feel peckish. And there are also a handful of beaches and other attractions edging or close to the promenade.
Contact: N/A
Website: N/A
Address: Durban Promenade, Durban, KwaZulu-Natal, South Africa.
#9 Brunch at Old Town Italy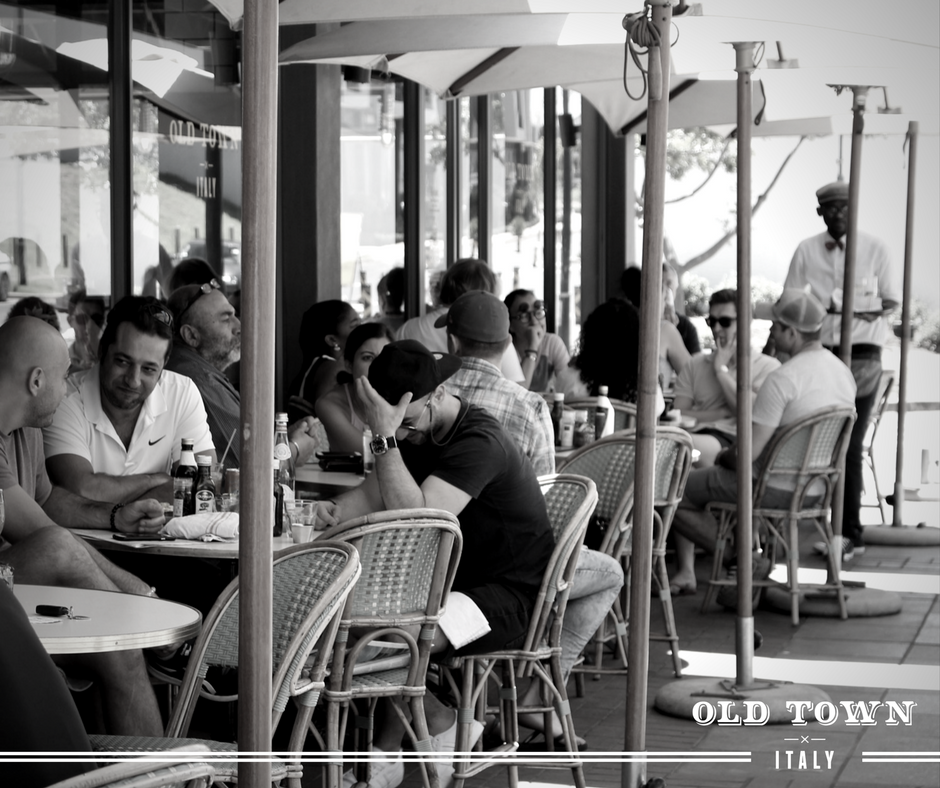 Situated in Umhlanga Rocks, Old Town Italy is one of the most frequently cited pet-friendly eateries near Durban and its surrounds.
This gem is a local favourite, which offers a warm and welcoming taste of Europe right here in South Africa and, better still, it allows dogs to sit outside with their owners.
The restaurant oozes charm and quality so while you enjoy a tasty brunch out in the fresh air, your pooch can keep you company.
Contact: +27 (031) 566 5008
Website: N/A
Address: Old Town Italy, 39 Meridian Drive, Umhlanga Rocks, KwaZulu-Natal, South Africa.
#10 Head to Umhlanga Rocks Promenade
This lovely promenade is a popular place for joggers, couples, families and yes, fur friends too! However, pets must be leashed at all times.
You can do the full 5km stretch or walk as far as you fancy and there are some coffee shops along the way in case you need some java. Plus, the views from the promenade are beautiful so you can soak up the scenery as you stroll, ride or jog.
Contact: N/A
Website: N/A
Address: Umhlanga Rocks Promenade, 70 Marine Drive, Umhlanga Rocks, KwaZulu-Natal, South Africa.
These are just some of the excellent pet-friendly activities and places in Durban and beyond!