The trendy resort town of Umhlanga, found just north of Durban, is known for its coastal-hugging location, high-end shopping and natural beauty – but it also has some nice food offerings lined up for visitors to enjoy.
Here are the top 10 restaurants to visit in Umhlanga during 2017:
#1 Village Table
Located in the Pearls of Umhlanga Mall, this eatery offers "life experiences from the pantry to your plate," as it serves breakfast, lunch and supper.
It overlooks the enviable, warm Indian Ocean and is both trendy and cool, with a relaxed, yet elegant interior. The fresh food is a blend of Mediterranean meets Portuguese.
Contact: (087) 288 4235
Website: https://www.facebook.com/villagetableumhlanga
Address: 6-8 Lagoon Drive, Umhlanga, KZN
#2 Lord Prawn Fish & Grill
Initially established in 1975 on the Durban beachfront, Lord Prawn relocated in 1989 to Umhlanga, where – operating under the same staff and owners – it soon became a local favourite.
To this day, it remains a consistently good institution, serving wonderful meals off its set menu.
Options include: shellfish, pasta, chicken dishes, curries and even steaks – but it's naturally the prawns that are lord over all at this restaurant.
Contact: (031) 561 1133
Website: www.lordprawnumhlanga.co.za
Address: 9 Umhlanga Plaza, 2 Lagoon Drive, Umhlanga, KZN
#3 Doppio Zero
With branches found across other parts of SA, Doppio Zero Umhlanga is the first branch to hit KZN. Located at The Pearls Boutique Mall, it offers an artisanal, on-site bakery, packaged retail items and a relaxed, open-style eatery, made for home-away-from-home dining and good food enjoyment.
Doppio Zero is best known for its good coffee, light lunches and lovely dinners. It's also enjoys a prime setting, lying only a stone's throw away from the beach.
Contact: (010) 900 3173
Website: www.doppio.co.za
Address: Shop A21, Pearls of Umhlanga, Corner Lagoon Drive and McCausland Cresent, Umhlanga, KZN
#4 Café La Plage
More than a restaurant, Café La Plage is really a lifestyle. After a long search, the team finally found the right spot to pour all their passion and efforts into.
Now, they offer a memorable dining experience and a gorgeous view, which complement the fine French, cosmopolitan food, cocktails and great entertainment that guests can enjoy.
Contact: (031) 561 9999
Website: www.cafelapage.co.za
Address: Shop D1, Pearl Walk, Pearls of Umhlanga, Umhlanga, KZN
#5 Mo-Zam-Bik
With a number of popular branches across SA, this Portuguese restaurant chain does a great job no matter where it's situated.
This is no-frills, colourful dining, which offers visitors tasty Portuguese-African food, which will make your mouth water in pleasure.
Contact: (031) 836 1574
Website: www.mozambik.co.za
Address: F183, Gateway Theatre of Shopping, 1 Palm Boulevard, Umhlanga Ridge, Umhlanga, KZN
#6 Olive & Oil
It is not often that restaurants live up to their self-promoting taglines – but Olive & Oil definitely personifies theirs: "comfortable food made exceptionally well".
The owners of this family-run eatery treat guests like an extension of their own family, as they use fresh, seasonal ingredients to create dishes inspired by Mediterranean to exotic Morocco cuisines. The menu will suit meat-eaters, pasta lovers and vegetarians all.
Contact: (031) 561 2618
Website: oliveandoil.co.za
Address: 15 Chartwell Drive, Shop 19, Chartwell Centre, Umhlanga, KZN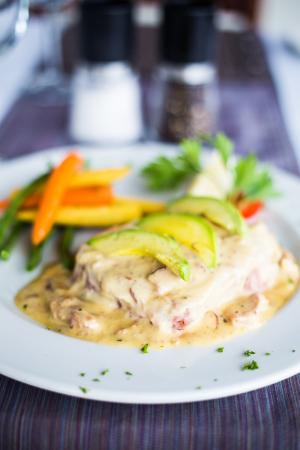 #7 Lucky Shaker
Lucky Shaker is an oasis for those who wish to escape and unwind for a while. Here, the small but passionate team of staff do their best to ensure a good and memorable experience.
With both top drinks, tasty burgers and other yummy offerings, Lucky Shaker is the perfect spot to sit back and relax with friends, family or your significant other.
Contact: (078) 450 6751
Website: www.lukcyshaker.com
Address: 9B Mayfair On The Lake, 5 Park Lane, Parkside, Umhlanga, KZN
#8 Casa Bella
Specialising in Italian cuisine, like wood-fired pizzas, pasta and grills, Casa Bella believes in simple, wholesome ingredients, original meals and time-honoured recipes.
They have branches across SA, including in the Western Cape and at the Mall of Africa.
Contact: (031) 007 0136
Website: casabelladining.co.za
Address: Shop A17, Pearl Walk Umhlanga Shopping Centre, 6-8 Lagoon Drive, Umhlanga, KZN
#9 De'Ma
This restaurant, located within the Gateway of Theatre of Shopping, specialises in authentic, quality Indian food, beverages, sweetmeats and desserts. The food is a mixture of Durban-style and North Indian cooking.
Aside from catering to its walk-in, sit-down clientele, De'Ma also offers a full catering company, which caters to weddings, conferences, parties, takeaways and deliveries.
Contact: (031) 566 2450
Website: www.dema.co.za
Address: F179, Gateway Theatre of Shopping, 1 Palm Boulevard, Umhlanga Ridge, Umhlanga, KZN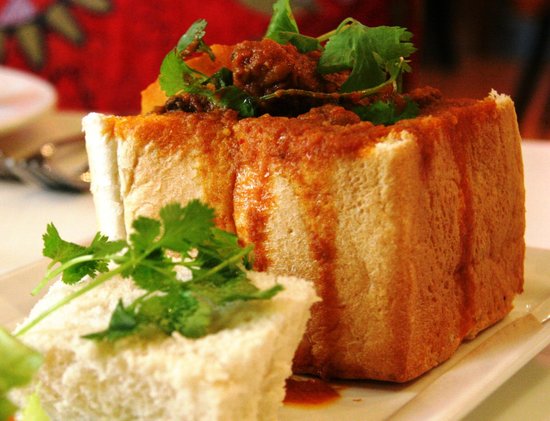 #10 The Incredible India
This unique dining experience offers dishes that are prepared and served fresh. The restaurant is a 120-seater, with group tables dotted all about to add a sense of a togetherness, mixed with relative intimacy for your table.
The Incredible India also accommodates for events and conferences in its facilities and can cater for up to 150 people.
Contact: (031) 837 3731
Website: theincredibleindia.co.za
Address: 6 Lagoon Drive, Umhlanga, KZN
These are just some of the eateries you can enjoy in glamourous Umhlanga and nearby surrounds when visiting this coastline-hugging resort town in KZN.