Pretty Plettenberg Bay has something for everyone to enjoy when it comes to restaurants and eateries.
With a wide range of diverse cafes, fine dining establishments, bistros and more, visitors will find an array of flavours and foods to sink their teeth into in this Garden Route-based city.
Here are some of the best Plett restaurants to enjoy in 2017:
#1 Zinzi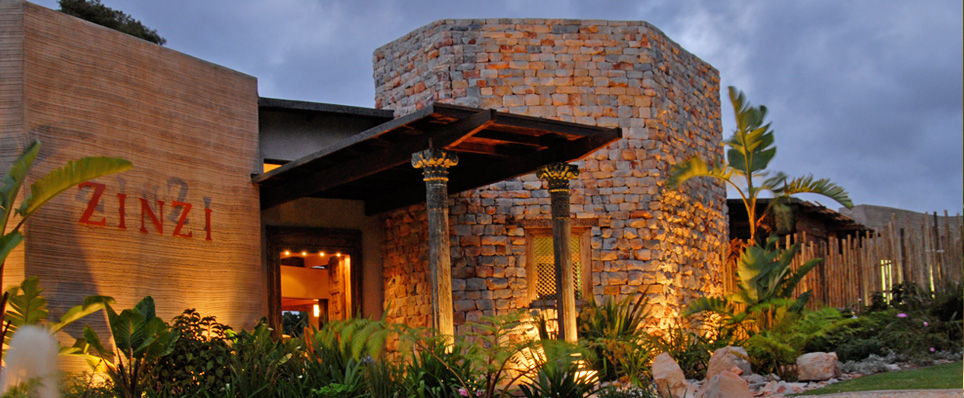 Meaning 'abundance' in Swahili, this vibrant restaurant, located on Hunter's Estate, is a marvel of architecture, interior design and great dining in the Garden Route.
It has an incredible forest setting and offers an exciting, tasty menu, prepared by a passionate team of chefs, who use only the freshest ingredients to make Zinzi's honest, yet innovative dishes.
Contact: (044) 532 8226
Website: www.zinzi.hunterhotels.com
Location: Hunter's Estate, N2, Plettenberg Bay, Garden Route
#2 Bramon Restaurant
Located on the Bramon Wine Estate, Bramon Restaurant explores new horizons, as the restaurant combines interesting recipes with award-winning wines.
This popular wine estate restaurant is set overlooking the Tsitsikamma Mountains and elephants – and offers freshly-prepared, tapas-inspired dishes for the whole family to enjoy. Booking is advised.
Contact: (073) 833 8183
Website: www.bramonwines.co.za
Location: Bramon Wine Estate, N2, The Crags, Plettenberg, Garden Route
#3 The Fat Fish Restaurant
Well-positioned on Plettenberg's Central Beach – with startling views of the Indian Ocean, Piesang Valley River and Tsitsikamma Mountains – this restaurant offers a casual, yet upbeat vibe.
The kitchen is headed up by head chef, Kirsty Sinclair, who helps prepare tasty dishes to ensure a quality menu and meal for guests.
Tuck into fresh, SASSI-complaint seafood or tantalising tapas – paired with some cocktails or fine, locally produced wines – made from only the freshest ingredients.
Contact: (044) 533 4740
Website: www.thefatfish.co.za
Location: Mlikwood Centre, Hopwood Street, Plettenberg Bay, Garden Route
#4 Nguni Restaurant
Located in one of Plett's most historical buildings (a 100+ year-old dairy), it's only fitting that this restaurant offers nostalgic African flair.
The African menu is a reflection of South African favourites like: Boboie, Karoo lamb, ostrich, game, biltong and springbok.
With eclectic African interiors, complete with an original wood-fire stove, and a sunny veranda outside, visitors are provided with a true taste of SA – and in particular, the Cape.
Contact: (044) 533 6710
Website: www.nguni-restaurant.co.za
Location: 6 Crescent Street, Plettenberg Bay, Garden Route
#5 Ristorante Enrico
With a terrace overlooking the ocean and a friendly atmosphere inside and out, it's hard not to love this homely, relaxed Italian restaurant – particularly with hands-on owner, Enrico, always around to make his guests feel welcome.
Using fresh ingredients and raw, natural products, Enrico prepares tasteful, delicious dishes, inspired by his Roman roots.
His signature dish is the Fish Enrico – but the starters and desserts are equally tempting, as are the daily specials!
Contact: (044) 535 9818
Website: www.enricorestaurant.co.za
Location: 296 Main Street, Keurboomstrand, Plettenberg Bay, Garden Route
#6 SeaFood at The Plettenberg
Drawing inspiration from the region's rich marine life, the cuisine at SeaFood includes superb signature dishes, served all day.
There is also a unique tapas menu, served around the pool or from the terrace, which overlooks the ocean. High tea is also available here. Booking is advised.
Since it is part of The Collection by Liz McGrath, class and quality are a prerequisite at this seaside, hotel-based restaurant.
Contact: (044) 533 2030
Website: www.collectionmcgrath.com
Location: 40 Church Street, Plettenberg Bay, Garden Route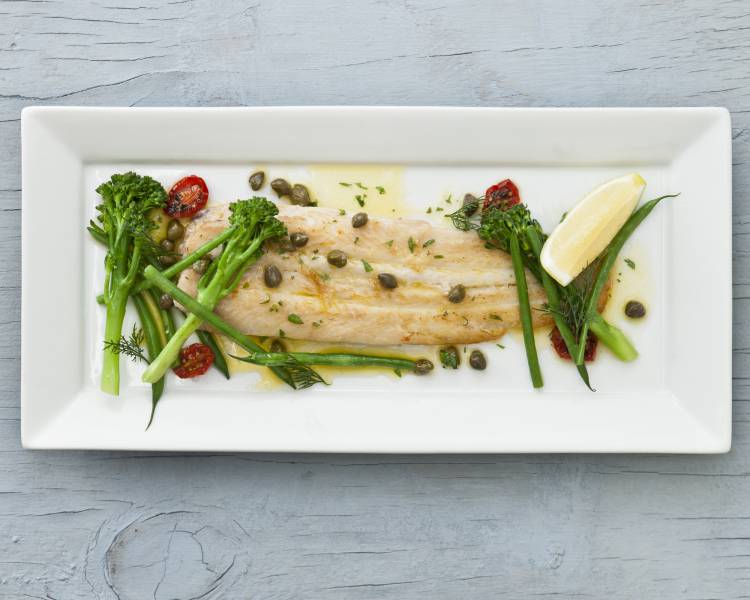 #7 Emily's Restaurant
Found at Emily Moon River Lodge, this restaurant exudes the essence of Africa, with a touch of her spirit and mystery too. This is present in everything from the beautiful collectors' items to the kelims, carved mermaids and Nguni skins inside.
There's a touch of old-school elegance and mystique here, and chef Jana produces an eclectic menu, particularly primed for candlelit dinners.
The large deck, overlooking the Bitou River, is great or sundowners, while the carved Ethiopian day bed, set in front of a log fire, is great for cosy, post-meal drinks too.
The menu changes like the weather, so there's always something new and fresh to enjoy.
Contact: (044) 501 2500
Website: www.emilymoon.co.za
Location: Emily Moon River Lodge, 1 Rietvlei Road, Plettenberg Bay, Garden Route
#8 Kurland Restaurant
This restaurant has won numerous awards over the years, and no matter where you sit, elegant settings made for intimate meals and group celebrations abound.
Headed by executive chef Leon Coetzee, who prepares quality dishes, while treating guests to new recipes – and in so doing, taking them on an exciting culinary journey – dining at this hotel restaurant is an excellent experience all round.
Contact: (044) 534 8082
Website: www.kurland.co.za
Location: Kurland Hotel, The Crags, Plettenberg Bay, Garden Route
#9 Peppermill Café
This café offers global tastes, as it embraces fresh dishes from around the world.
Guests can enjoy Good Morning breakfasts, Cajun chicken, healthy hummus, salad bowls, and other great light meals, in a laid-back café, which enjoys a delightfully tranquil setting that is ideal for family outings to The Crags.
Contact: (071) 324 4454
Website: www.plett-tourism.co.za
Location: The Crags, Plettenberg Bay, Garden Route
#10 The Table Restaurant and Bar
Specialising in "simple food with serious taste", The Table is a down-to-earth eatery, which focusses on bringing people together to enjoy good company – and even better food.
Every dish is lovingly made using the freshest ingredients – irrespective of whether you order a wood-fire pizza, handmade pasta dish or decadent dessert.
Signature dishes include the ostrich, with chilli-chocolate sauce, and seafood in a pizza basket.
Contact: (044) 533 3024
Website: thetable.co.za
Location: 9 Main Street, Plettenberg Bay, Garden Route
#11 Equinox Flame & Flavour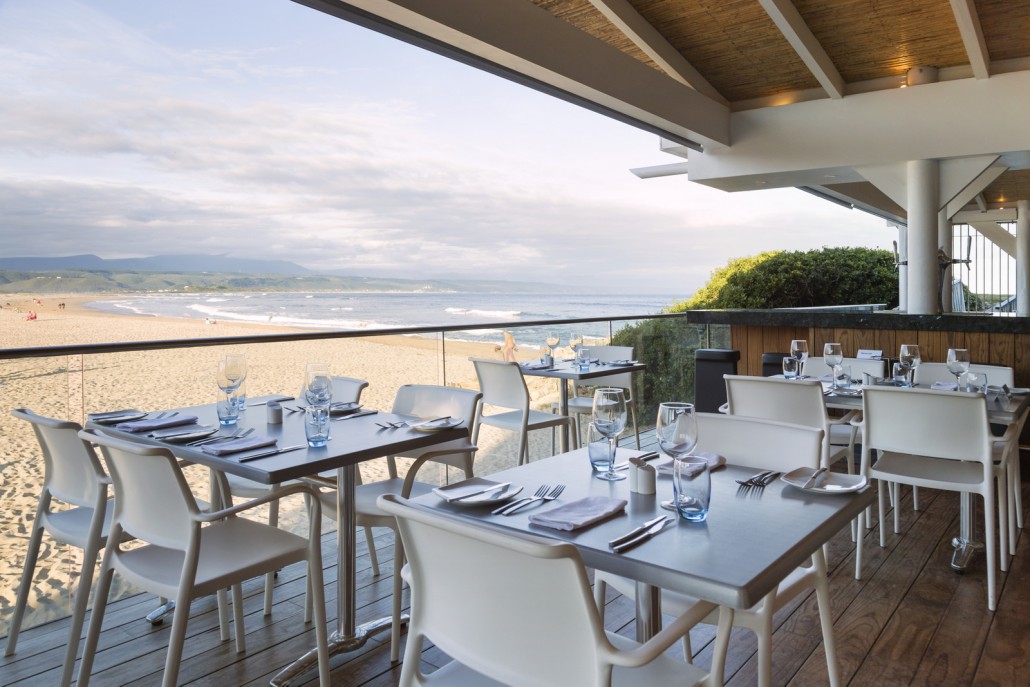 This seaside restaurant right on Lookout Beach offers holiday makers and locals a classy, yet casual eat out experience.
Bringing flame and flavour to the Plett restaurant scene, Equinox (named after the Spring Tide of 2008, which transformed Lookout Beach) is a chic restaurant and bar, which offers everything from open-flame grilled tender cuts to super fresh seafood perfection, at the ocean's edge…
Contact: (044) 533 0637
Website: www.lookout.co.za
Location: Lookout Beach, Hill Street, Plettenberg Bay, Garden Route
#12 The Lookout Deck
This local Plett restaurant institution is a special place to enjoy special times. Nestled between The Lookout Rocks and Nature Reserve, it enjoys one of the best locations around and is very well-known and loved by visitors and locals alike.
It's a must-visit eatery that provides guests with a selection of breakfasts, lunches, light snacks and dinners, as well as a choice of wine, exotic cocktails and other bar drinks to wash it all down.
Contact: (044) 533 1379
Website: www.lookout.co.za
Location: Lookout Beach, Hill Street, Plettenberg Bay, Garden Route
#13 Lemon Grass Seaside Restaurant
Situated on the water's edge, this terraced restaurant is open, warm and is a sensory treat in all respects, including the gorgeous surrounding views.
The menu offers a variety of freshly prepared dishes, from fish and seafood to meats and game, all of which draw either local or international inspiration.
If you're looking for a restaurant with great food and an idyllic setting, Lemon Grass is the one for you.
Contact: (044) 533 5520
Website: www.lemongrassplett.co.za
Location: Salmack Road, Plettenberg Bay, Garden Route
#14 The Burnt Orange
This is the new restaurant of chef Gareth Gardiner, former head chef of La Granada Divino (which appeared on Gordon Ramsay's TV programme).
The Burnt Orange serves a variety of local and international dishes, drawing inspiration from Spain, Italy and other European culinary giants, and combining it with fresh, locally sourced ingredients for your ultimate food satisfaction.
There's also a lovely outdoor space where diners can enjoy cocktails and sundowners as the sun sets.
Contact: (072) 704 1501
Website: www.plett-tourism.co.za
Location: Piesang Valley Road, Brackenridge Private Residential Estate, Plettenberg Bay, Garden Route
#15 Off the Hook
This vibrant and trendy restaurant, complete with a homely touch, is perfect for families to enjoy relaxing and dining together.
The menu offers local seafood specialties, served with a choice of varied, delicious side orders.
To further complement this dining experience, add one of the top quality wines or if you prefer, a cup of good coffee with a slice from one of their delicious cakes.
Contact: (044) 533 0796
Website: offthehookplett.co.za
Location: Beacon Island Centre, Beacon Island Drive, Plettenberg Bay, Garden Route
#16 Clare's Cakes & Deli
At Clare's, you can get cakes for all occasions and enjoy wowing your friends and loved ones with one of these masterful, iced creations – or simply, satisfying those sweet tooth cravings…
Products are made using only the finest ingredients and everything is made with the utmost care and love.
Clare's Cakes & Deli also supplies cakes to local hotels and coffee shops, and their Chocolate Mousse Cake the stuff of baked legend in these parts.
Contact: (044) 533 0000
Website: www.clarescakes.co.za
Location: Main Street, Plettenberg Bay, Garden Route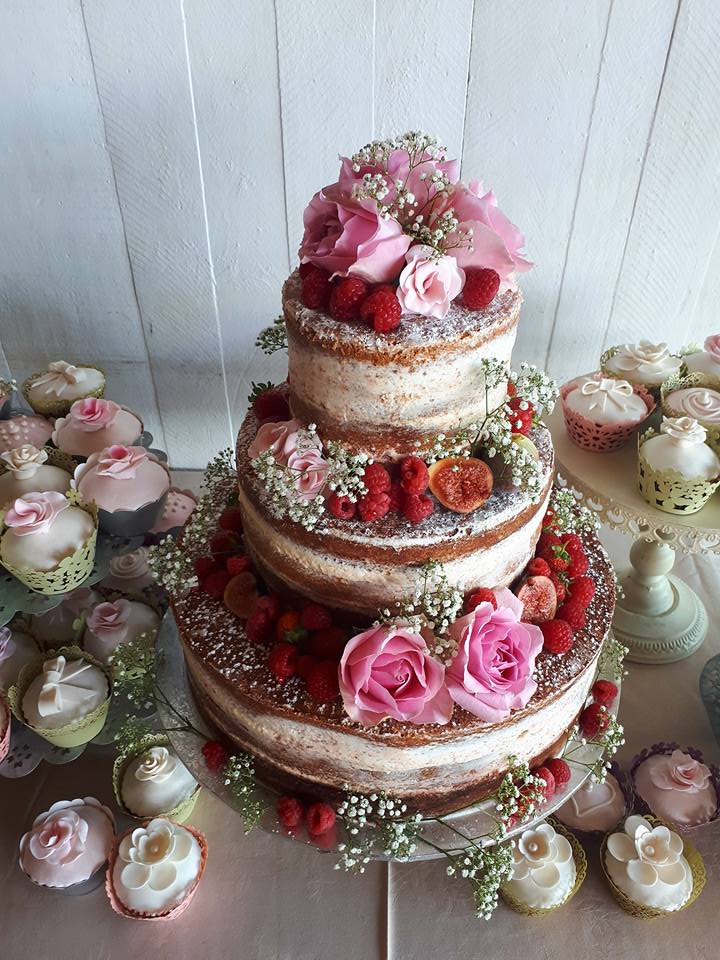 #17 LM in PLett
This restaurant offers guests a taste of Mozambique in Plett and with its good service and mouth-watering fare, it makes for a memorable dining experience.
The menu combines Indian, Portuguese and African food and guests can enjoy sharing traditional meals in this unique local restaurant.
Contact: (044) 533 1420
Website: lmplett.co.za
Location: 6 Yellowwood Corner, Main Street, Plettenberg Bay, Garden Route
#18 The View Tapas Café and Bar
Boasting spectacular views, an affordable menu and sound service, this is the perfect place for a chilled night out with friends or family.
The View serves yummy tapas made and designed from locally sourced ingredients, and offers awesome al fresco dining in fair weather, though there's also ample bar seating inside too.
Contact: (044) 533 0165
Website: www.plett-tourism.co.za
Location: Plettenberg Bay, Garden Route
#19 Courtyard Café
Nestled in the heart of Plett, this wonderful courtyard coffee shop is a great place to head for a coffee and a delicious meal.
Serving everything from breakfasts, toasted sandwiches, burgers and light meals to speciality Greek food – which includes the likes of Greek shortbread cookies, spinach pies and falafels – Courtyard Café is the place to come for good Greek hospitality and simple, yet tasty food.
Contact: (044) 533 3331
Website: www.plett-tourism.co.za
Location: Shop 9A Melville's Corner, Main Street, Plettenberg Bay, Garden Route
#20 Down to Earth Restaurant
This is relatively new, natural/organic restaurant is located at Plett River Lodge. The focus at the aptly named Down to Earth is strongly on health and locally sourced ingredients, as well as ethically prepared meals.
This waterfront venue is perfect for hosting special occasions; intimate dinners – or even simply enjoying a cup of tea on a lazy afternoon.
Contact: (044) 533 5843
Website: www.plettriverlodge.com
Location: Plett River Lodge, N2, Plettenberg Bay, Garden Route
These are just some of the awesome restaurants you can enjoy in Plettenberg Bay if you live in or visit this phenomenal Garden Route city during 2017.