Egypt's capital, Cairo, is a sprawling, beautiful city on the edge of the Nile. It is filled with history, ancient mummies and so much more. What's more, it offers a host of great activities and places to explore.
These are some of the top activities to enjoy in Cairo during 2017:
#1 Experience the wonder of Pyramids of Giza
Set aside a good amount of time and explore the hidden wonders of the Pyramids of Giza. If you're afraid of narrow walkways, stick to soaking up the outside views. But be advised that it's worth splurging a bit to experience the Great Pyramid from within…
Either way, it's a life-changing experience for anyone to see the last of the Seven Wonders of the Ancient World in person.
Contact: info@egypt.travel
Website: www.egypt.travel
Address: Pyramids of Giza, Al Haram, Nazlet El-Semman, Al Haram, Giza Governorate, Egypt
#2 Visit the amazing Al-Azhar Mosque
While Cairo offers a wealth of historic mosques to visit, Al-Azhar Mosque is in a league of its own. It's also one of the most important in the history of Islam.
Along with its namesake, Al-Azhar University, it allows students from across the globe to immerse themselves in the history of Islam and the Koran's different schools of thought. (Note: Visitors must respect proper dress codes.)
It's one of the world's most beautiful mosques, serving as something of an architectural marvel too – so be sure to pay it a visit.
Contact: (202) 357 160 50
Website: www.memphistours.com
Address: Al-Azhar Mosque, El-Darb El-Ahmar, Cairo Governorate, Egypt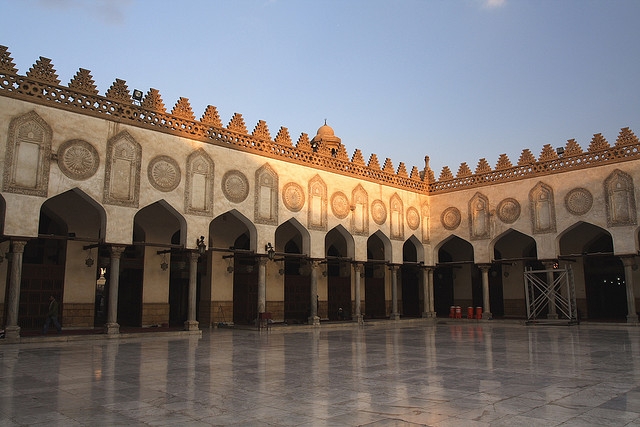 #3 Navigate the streets of Old Cairo (Coptic Cairo)
If you're fascinated by Egypt's ancient history, then you've got to explore Old Cairo! Here, you will find many shops, restaurants and historic buildings, which supply some amazing architecture. (Note: Visitors must respect proper dress codes.) The Coptic culture itself also makes for an intriguing cultural history lesson.
Contact: 1-888-834-1448
Website: www.tripadvisor.com
Address: Old Cairo, Cairo, Egypt
#4 Pay a visit to Cairo Citadel
Found at the top of the city, The Citadel is a massive stone fortress built in the 12th century by Salah ad-Din. Some 700 years later, the Mosque of Mohammed was added to it.
The Citadel offers an invaluable glance into Cairo (and Egypt's history) and once again, is an impressive architectural wonder. Visit both the Egyptian Military Museum and the beautifully designed Muhammad Ali Mosque, while enjoying stunning city views. (Note: Visitors must respect proper dress codes.)
Contact: (202) 2512 1735
Website: www.sca-egypt.org
Address: Cairo Citadel, Al Abageyah, Qesm Al Khalifah، Cairo Governorate,
Egypt
#5 Dine in Zamalek
For keen foodies, the small island of Zamalek is the place to go to experience a wonderful range of dynamic cuisines. Especially as it is home to some of Egypt's best restaurants, with new restaurant openings every year.
You will find everything from pizza to Belgian chocolate on this food-centric island.
Contact: n/a
Website: www.cairoscene.com
Address: Zamalek, Cairo Governorate, Egypt
#6 Pass some time at Al-Azhar Park
When in Cairo, this public park is a wonderful place to enjoy some fresh air and relaxation.
It provides exotic settings, lovely cafés and restaurants, as well as glorious outdoor spaces. It's also perfect for private functions, which, by arrangement, can be hosted here.
Contact: (202) 2510 3868
Website: www.azharpark.com
Address: Al-Azhar Park, Salah Salem St, El-Darb El-Ahmar, Cairo Governorate, Egypt
#7 Visit the historic Nilometer on Rhoda Island
This historic site is one that's sadly often overlooked by visitors. Yet, it is one of the oldest structures in Cairo. Once, the Nilometer was uniquely used to measure the flood levels of the Nile River, giving it special importance.
While it's no longer functional today, this interesting structure, found on the lower end of Rhoda Island, is certainly worth a visit – as is its beautiful pointed dome.
Contact: info@egypt.travel
Website: www.egypt.travel
Address: Rhoda Island, Egypt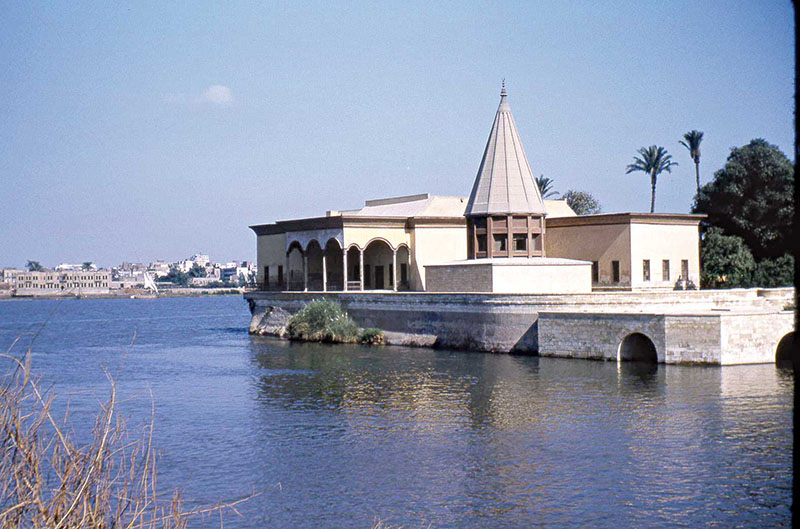 #8 Explore the Giza Solar Boat Museum
In the time of ancient Egypt, Egyptians used to bury a solar barge near the tomb of their ruler, believing that their Pharaoh needed transportation into the afterlife.
In 1954, remnants of a cedar-wood barge were discovered in the five pits, near the Great Pyramid of Khufu. The barge was carefully restored and its 1200 wooden pieces set out on display in the glass Solar Boat Museum. Today, it's a fun and fascinating place to visit.
Contact: n/a
Website: www.egypt.travel
Address: The Solar Boat Museum, Giza, Egypt
#9 Enjoy a camel ride in Cairo
Children and adults alike will delight in the camel (or horse) rides around Giza pyramids. Enjoy a two-hour outing on your choice of ride, with bottled drinking water and glorious sights included in the deal!
Contact: (202) 357 160 50
Website: www.memphistours.com
Address: Giza, Egypt
#10 Experience a felucca boat ride on the Nile
If you wish to experience the Nile River up close and personal, in an authentic sailboat, then a trip out on a felucca is just the thing for you!
Perfect for catching a cool breeze or soaking up a sunset, felucca rides are romantic and fun affairs for everyone, even tiny tots.
Contact: www.facebook.com/pages/Egyptnilecruise/151143821716835
Website: www.egypt-nile-cruise.com
Address: Cairo, Egypt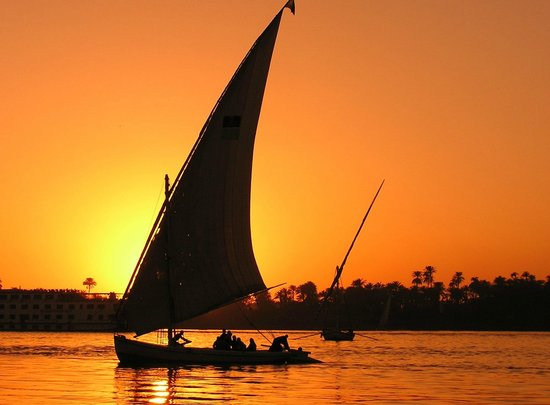 #11 Head to Dream park
As Egypt's biggest amusement park, Dream park offers good fun for the whole family.
With a selection of great rides, a simulator theatre, fast food outlets, restaurants and souvenir shops, it's the ideal place to bond with your friends or loved ones when holidaying in Cairo.
Contact: n/a
Website: www.etltravel.com
Address: Dream park, Giza Governorate, Egypt
#12 Shop at Citystars Mall
This shopping mall offers a wealth of departmental stores, cinemas, clothing stores (for men and women), food and drink options, health and beauty shops and much more.
For those shopaholics who wish to take home some wares or clothing items, it's the perfect place to go for a serious shopping session.
Contact: (202) 4800706
Website: www.citystars-heliopolis.com.eg
Address: Citystars Mall, Omar Ibn El Khattab Street, off El Nasr Road, Heliopolis, Cairo, Egypt
These are just some of the awesome activities you can enjoy in the fascinating, historic Cairo!