The charming seaside resort town of Margate, situated in the beautiful KwaZulu-Natal province, is a wonderful place to explore. It offers gorgeous views, pristine beaches and an overall fun atmosphere.
Best of all, it also has a number of lovely eateries to enjoy, both in Margate and its surrounds.
Here are the ten best restaurants in and around Margate:
#1 The Packshed by Sweetdale
This award-winning restaurant is a gem among eateries. Here, guests can enjoy "artisanal tastes of simplicity", inspired by the hosts' global travels and the food they sampled on them.
Best of all, this elegant eatery – which also doubles as a stylish events venue – has something for everyone and uses home-grown ingredients, many of which are grown on their farm and harvested daily, ensuring optimal organic freshness.
Tuck into divine dishes like spicy prawns with olive and fennel (starter), pork belly or wood board salmon, rump steak or a selection of delicious desserts, including citrus brulee tart and Swiss chocolate fondant.
While you are visiting, pop into the farm stall if it's open and stock up on some foodie essentials.
Contact: +27 (078) 812 7272, info@thepackshed.co.za
Website: thepackshed.co.za
Address: The Packshed at Sweetdale, Old Izotsha Road, Farm 23
Margate, KwaZulu-Natal, South Africa.
#2 Senzi's Grill & Butcher Restaurant
If you are looking for mouthwatering meat braaied to perfection, then look no further than popular Senzi's.
Run by husband-and-wife team, Michael and Senzi Fey, Senzi's has cemented itself as a local institution in the area and offers you a choice between a delicious a la carte menu or their famous shisanyama.
With indoor and outdoor seating alike, Senzi's offers a relaxed, yet tasty meal experience for visitors.
They also have an upmarket lounge, Senzi's Lounge, as well as a more VIP experience in Senzi's VIP Lounge – both of which add to the overall Senzi's package. This means they are also available for hosting memorable private functions.
Contact: +27 (039) 312 1203, senzinokwe@telkomsa.net/senzisbutchergrill@gmail.com
Website: www.senzisonfaya.co.za
Address: Senzi's, 3145 William-O-Conner Drive (Marine Parade), Margate, KwaZulu-Natal, South Africa.
#3 The Waffle House
Established in 1957, The Waffle House is one of the longest-standing, most well-loved family restaurants near Margate.
Nestled in the subtropical vegetation of the Ramsgate Lagoon, this popular spot doesn't just offer you an excellent dining experience – they also invite you to browse for art, pottery, curios and crafts at Gaze Gallery or the Basket Shop.
Additionally, they offer a fun, well-equipped play area for kiddies, making them especially great for visiting families to enjoy.
If you love a good waffle (and who doesn't?) – this is the place to go to make all your sweet – or savoury waffle – dreams come true!
Contact: +27 (039) 314 9424, manager@wafflehouse.co.za
Website: www.wafflehouse.co.za
Address: The Waffle House, Lot 839, Marine Drive, Ramsgate, Margate, KwaZulu-Natal, South Africa.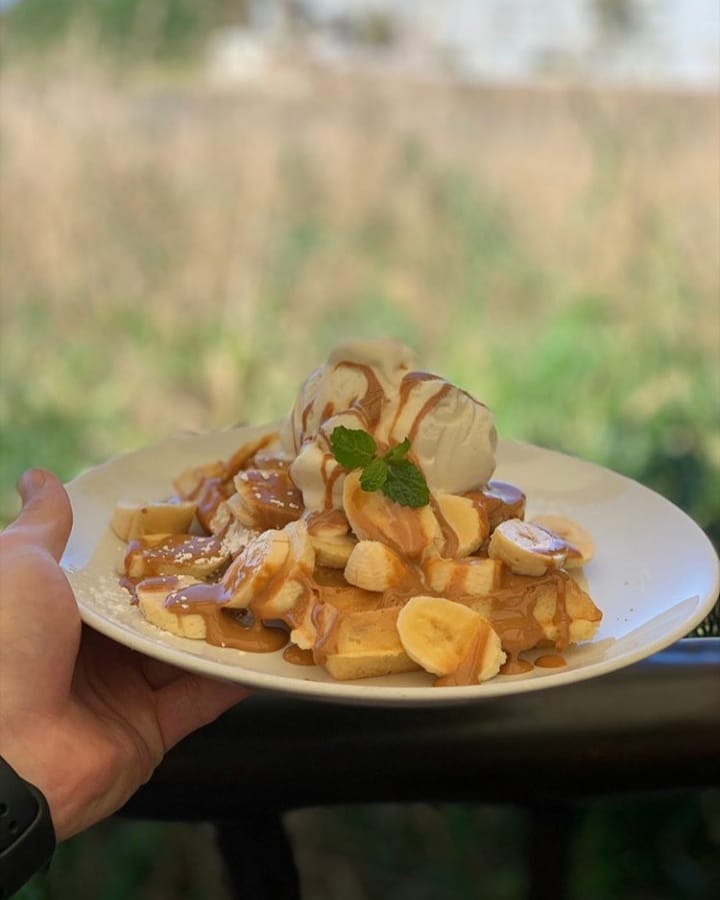 #4 CBali Restaurant 
Another family-friendly spot is the excellent, seaside restaurant: CBali Restaurant. Here, you can enjoy the very best in relaxed, yet fun dining, top quality food and friendly service to boot.
CBali's menu offers hints of Thai and French cuisine, enhanced by locally produced food and fresh seafood.
What's more, they have a great cocktail bar, with everything from original to mainstream cocktails and shooters. They also have craft beer and specialty gins available.
CBali is ideal for everyone from travellers passing through to locals and families with kids alike.
Contact: +27 (039) 315 0473, cbali.kzn@gmail.com
Website: www.cbali.co.za
Address: CBali Restaurant, 1 Bay Road, St Michaels on Sea Beach, Shelly Beach, KwaZulu-Natal, South Africa.
#5 The Lobster Pot
The Lobster Pot is among the oldest restaurants in the South Coast. These seafood specialists are all about offering great, local food, reasonable prices (to suit all budgets) and a memorable eat out experience.
Whether you enjoy their famous lobster, crayfish, prawns, oysters or calamari, opt for a platter to try something of everything or order a delicious grill (ideal if you're not a seafood fan) – this eatery has something for all palates.
Join them for a great meal in the South Coast – especially if you love good seafood!
Contact: +27 (039) 314 9809 or 081 348 2603, thelobsterpot@telkomsa.net
Website: lobsterpot.co.za
Address: The Lobster Pot, Lot 955, Marine Drive, Ramsgate, Margate, KwaZulu-Natal, South Africa.
#6 Larry's Restaurant
A short drive away, one finds this Uvongo-based eatery. Their original Margate branch consistently wowed locals and travellers alike over the years and although it has sadly closed down – you can still enjoy the newer Uvongo branch.
Larry's Restaurant is another family-friendly restaurant that is well-known for its great, welcoming atmosphere, mouthwatering food and good service.
If you are visiting the South Coast, add Larry's Family Restaurant to your restaurant list.
Contact:  +27 (039) 315 0190, lholtz@vodamail.co.za
Website: N/A
Address: Larry's Restaurant, Saints View Building, Lot 9, Stafford Road,  Uvongo, KwaZulu-Natal, South Africa.
#7 Breakers Restaurant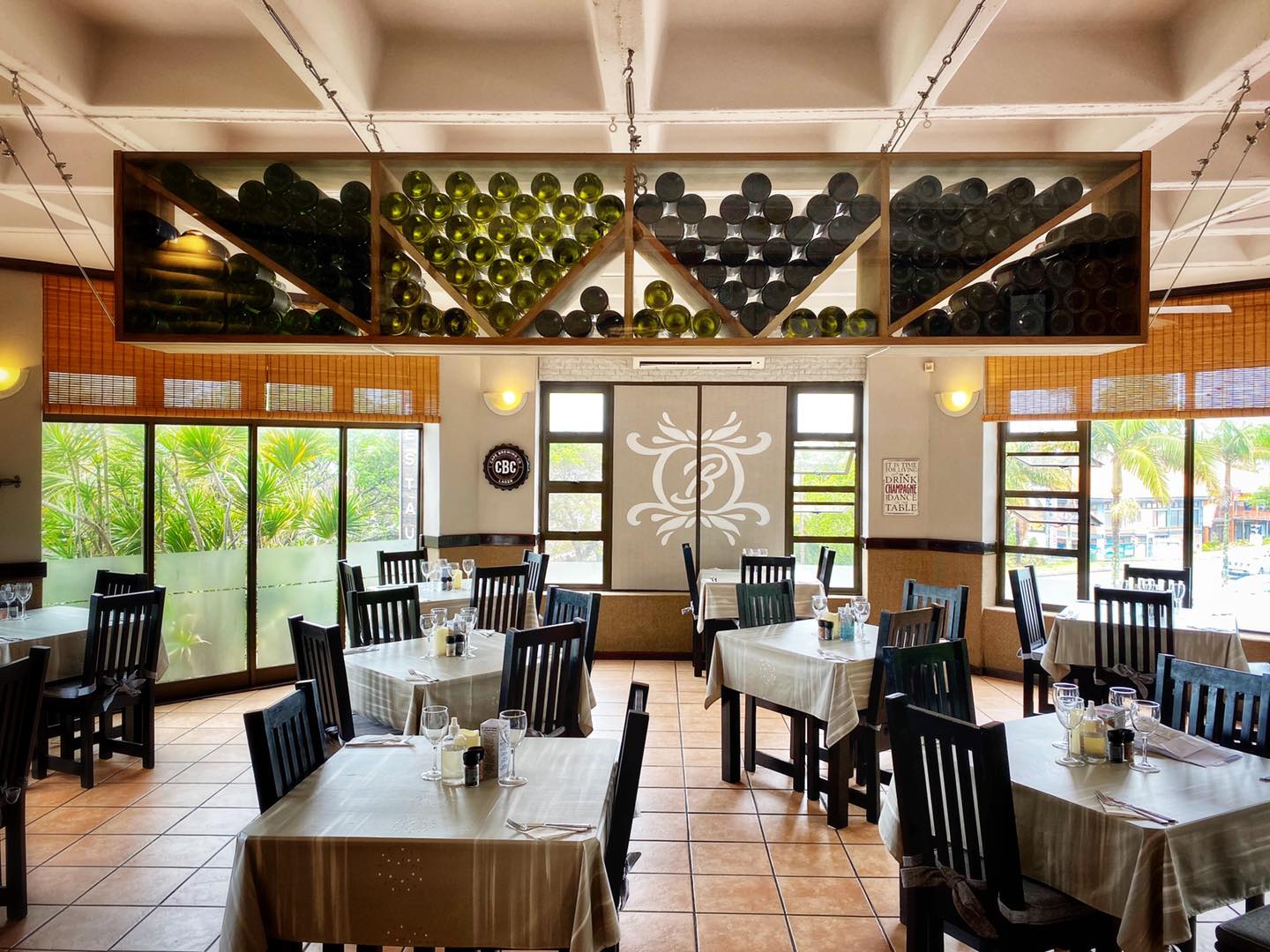 Another nearby Uvongo offering is Breakers Restaurant. At this restaurant, guests can enjoy great service, quality meals and a lovely, elegant South Coast atmosphere.
Although they are primarily considered a seafood restaurant, they have a nice, varied menu, offering everything from fresh starters to gourmet burgers, wraps and salads, ensuring there is something for everyone.
Visit them for a delightful meal in the beautiful South Coast.
Contact: +27 (039) 315 6174
Website: N/A
Address: Breakers Restaurant, Grado Centre, Marine Drive, Uvongo, KwaZulu-Natal, South Africa.
#8 Green Chilli Fine Dining Restaurant
For those seeking an authentic Indian cuisine experience, Green Chilli is for you. With good food, warm service and a pleasant restaurant atmosphere, Green Chilli is another great local spot.
Offering authentic North Indian food at its best, Green Chilli has delicacies like full chicken tikka, creamy butter chicken, spicy breyani, tandoori garlic/ragin or butter naans – and so much more to enjoy!
Best of all, you can enjoy sit-down dining or grab a takeaway to go.
Contact: +27 (039) 315 0042, pgovender548@gmail.com
Website: N/A
Address: Green Chilli Fine Dining Restaurant, Shop No 1, Deja Vu Boulevard, Marine Drive, Shelley Beach, KwaZulu-Natal, South Africa.
#9 Mariners Seafood Restaurant & Shipwreck Pub
Situated right on the beach, with excellent sea views, Mariners is another popular local seafood restaurant. They offer good food, fair service and dreamy views of nearby Marina Beach.
A short while ago, they changed management and apparently the changes have been positive overall.
Join them for a South Coast meal with a pretty sea view.
Contact:  +27 (039) 313 0448, marinersseafood@mweb.co.za
Website: N/A
Address: Mariner's Seafood Restaurant, 62 Marine Drive, Marina Beach, Margate, KwaZulu-Natal, South Africa.
#10 Village Tavern Coffee Café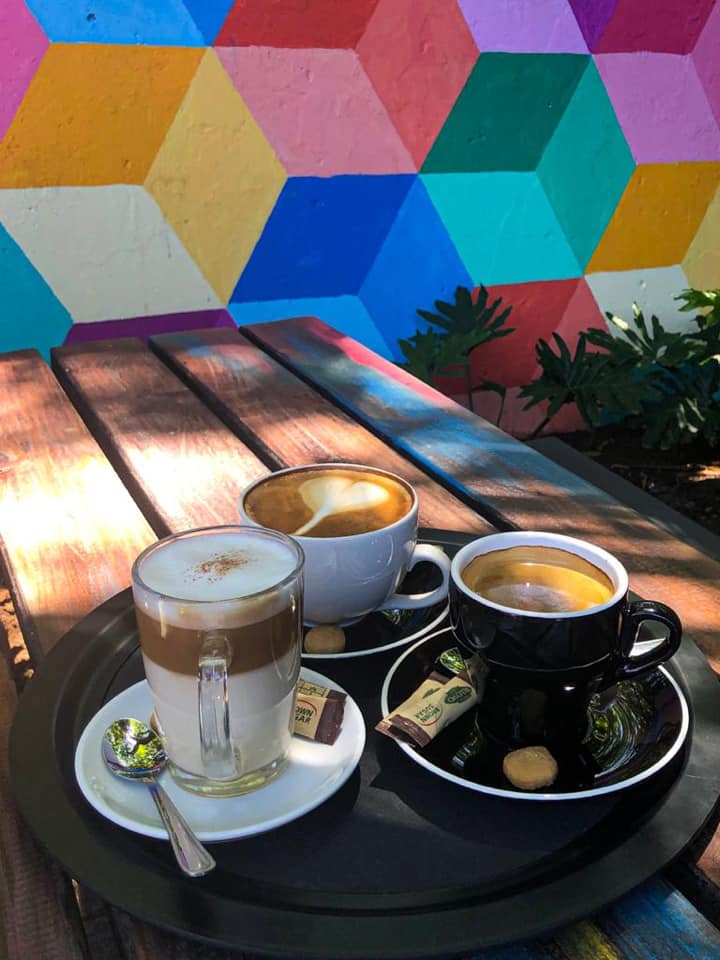 Last but not least we have the trendy Village Tavern Coffee Café. They offer a range of coffees and CBD products and treats, as well as a great range of food and alcohol.
This coffee shop looks tranquil, yet vibey and offers both indoor seating and outdoor seating in a pleasant, walled courtyard-type space.
Join them for some great drinks and tasty food.
Contact: vtcoffeecafe@gmail.com
Website: N/A
Address: Village Tavern Coffee Café, Corner Valley and National Road, Margate, KwaZulu-Natal, South Africa.
Book your stay in marvellous Margate today!