Hout Bay is a wonderful place for locals and visitors to Cape Town alike to enjoy. Almost its own republic, this part of the city offers a laid-back vibe, beautiful stretches of beach and coastline and above all, a host of fun, largely sea-orientated activities to enjoy.
Hout Bay – a special part of Cape Town – has incredible adventures, beauty and coastal vibes to enjoy.
If you'd like to visit Hout Bay, check out Afristay's collection of Cape Town accommodation.
So, if you are looking for some fun and excitement by the sea, look no further than these top Hout Bay activities:
#1 See the seals with Drumbeat Charters
Arguably one of the biggest attractions near Hout Bay is taking a boat trip out to see the seal colony that lives a few km offshore on an island.
At Duiker Island – also known as 'Seal Island' – you can enjoy photographing and watching the mass of Cape Fur seals, who swim in the ocean and move about on the island, from a close, yet safe distance.
To enjoy this experience, book a trip with Drumbeat Charters. They have been consistently operating since 1989 and their vessel is secure and safe. What's more, with them, the experience is always a fun and educational one!
The boat trip lasts some 40-minutes and, as it is child-friendly, it is suitable for the whole family to enjoy.
Contact: (082) 658 7055, hello@drumbeatcharters.co.za
Website: drumbeatcharters.co.za
Address: Drumbeat Charters, Hout Bay Harbour, Hout Bay, Cape Town, Western Cape, South Africa.
#2 Visit Hout Bay Beach
While it may not be the most glamorous or densely populated beach in the Mother City, there is no question that Hout Bay Beach is a beautiful, lovely beach to visit with your family. It is also popular among dog walkers and kayakers.
Hout Bay Beach offers a protected bay, with calmer waters and shelter from Cape Town's ever-changing weather patterns and wind.
There are plenty of shops and restaurants nearby too. So, when you've had your fill of this pretty beach, go enjoy some shopping or grab a bite to eat!
Contact: n/a
Website: n/a
Address: Hout Bay Beach, Hout Bay, Cape Town, Western Cape, South Africa.
#3 Drive along gorgeous Chappies
Nothing says experiencing Hout Bay (and Cape Town) to the fullest like a drive along the world-famous – and much loved – Chapman's Peak Drive.
This engineering gem is also a natural marvel, complete with incredible views of the mountains and ocean, exhilarating corners and curves, and some stellar picnic spots. These are especially perfect for a quick pit stop or for enjoying the incredible sunsets afforded to one here.
Chappies remains a life-changing drive – and one that everyone who resides in or visits Cape Town should experience at least once in their lives!
Note: If you venture far enough along Chapman's Peak Drive (and we recommend that you do!), you will have to pay a minimal fee per vehicle to enjoy it. Also, 'Chappies' – which has a trying past – may not always be open. This is usually due to severe weather conditions or rock falls, so just check in advance to make sure!
Contact: +27 (021) 791 8222
Website: www.chapmanspeakdrive.co.za
Address: Chapman's Peak Drive, Cape Town, Western Cape, South Africa.
#4 Go sea snorkeling with Animal Ocean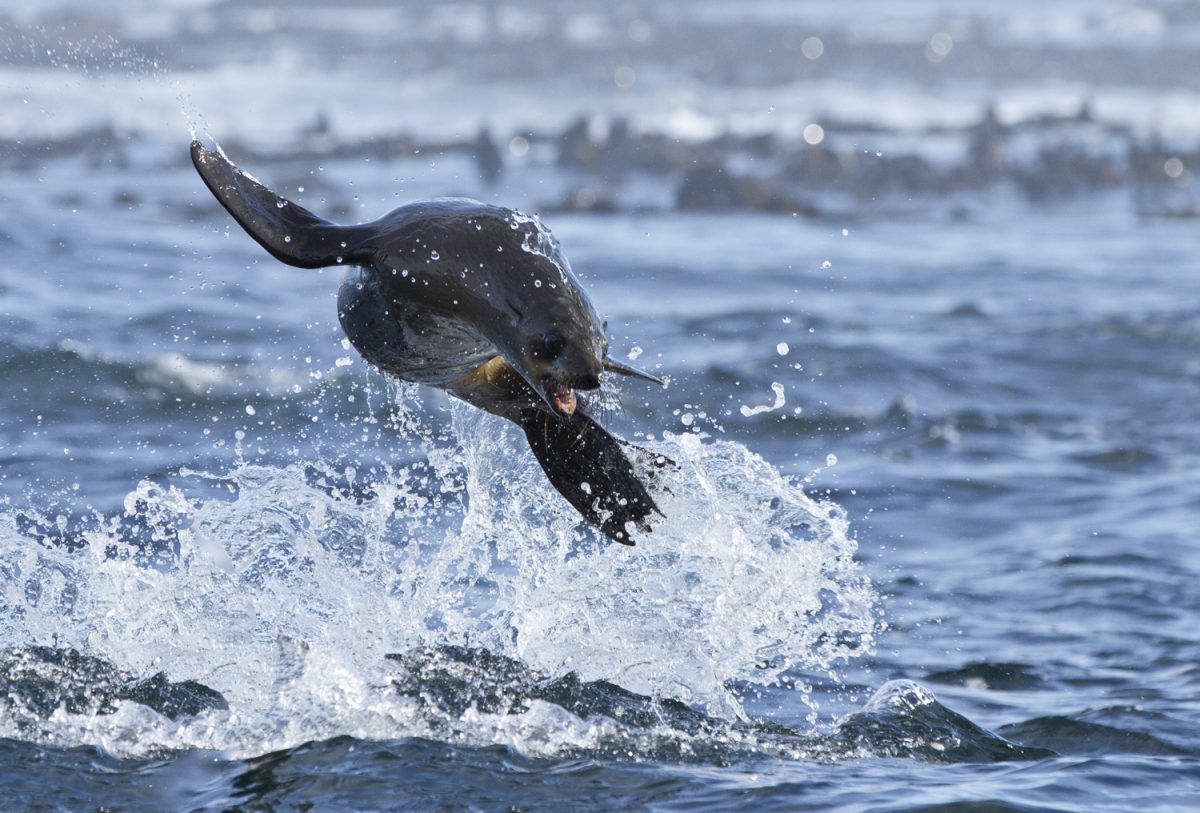 Because seeing the seals from afar just isn't enough for everyone, visitors to Hout Bay can also enjoy: sea snorkelling!
This incredible ocean experience allows you to get up close and personal, with these cute and playful creatures. Brave the cold Atlantic waters with Animal Ocean and snorkel among the Cape Fur seals… Or, if you prefer, stay on the boat and still enjoy a wonderful experience and boat trip.
The rates for 2018/2019 – valid from 1 September onwards – are R900 (sea snorkelling) and R600 (boat riders).
The trip lasts for some three hours, with participants spending an average of 45 minutes to an hour in the waters with the seals. You don't need to be a professional – but good swimming capabilities are a must.
Note: Be sure to arrive at least 30 minutes before your trip's booked time.
Contact: 072 296 9132, info@sealsnorkeling.com
Website: sealsnorkeling.com
Address: (meeting point) 8 Albert Road, Hout Bay, Cape Town, Western Cape, South Africa.
#5 Enjoy beer with Urban Brewing Co
There's nothing like good craft beer to hit the spot… and fortunately for us, the Mother City is blessed with some of the best craft beer breweries around – including Urban Brewing Co!
Drawing their inspiration from the environment and sourcing their natural spring water from the Hout Bay Mountains, Urban Brewing Co takes craft beer to the next level… The result? A new class of craft for you to enjoy!
Visit them in the Hout Bay Harbour district, where you can enjoy great service (with cool explanations), touring their brewery – and of course, sipping some quality beer(s)!
Contact: +27 (021) 791 1130, contact@urbanbrewing.co.za
Website: N/A
Address: Urban Brewing Co, 31 Harbour Road, Hout Bay, Cape Town, Western Cape, South Africa.
#6 Catch a ride with City Sightseeing
City Sightseeing offers some of the most memorable and popular ways to enjoy the Mother City… And one of their best tour options is undoubtedly their Blue Mini Peninsula Tour, which provides travellers with a choice between 14 excellent city stops.
This fun bus tour takes you from the V&A Waterfront, through the inner city, past Kirstenbosch (where you can hop off for a few hours) and Constantia Nek too, before it curls along the coastline, through Hout Bay and beyond!
At any of the stops, you can get off and enjoy some good, separate meals, activities and more – or simply stay on the bus and enjoy a wonderful scenic drive, the choice is yours.
Notable Hout Bay stops run as follows: World of Birds, Imizamo Yethu Township and Mariner's Wharf. Once you're done, just hop back on and head home to the city – it's as easy as that!
Note: Tickets can be purchased online or at their tour offices, located in V&A Waterfront, Long Street and Camps Bay. Tour buses arrive and leave every 25-35 minutes.
Contact: (021) 511 6000, info@citysightseeing.co.za
Website: www.citysightseeing.co.za
Address: City Sightseeing Cape Town, Cape Town, Western Cape, South Africa.
#7 Head to the market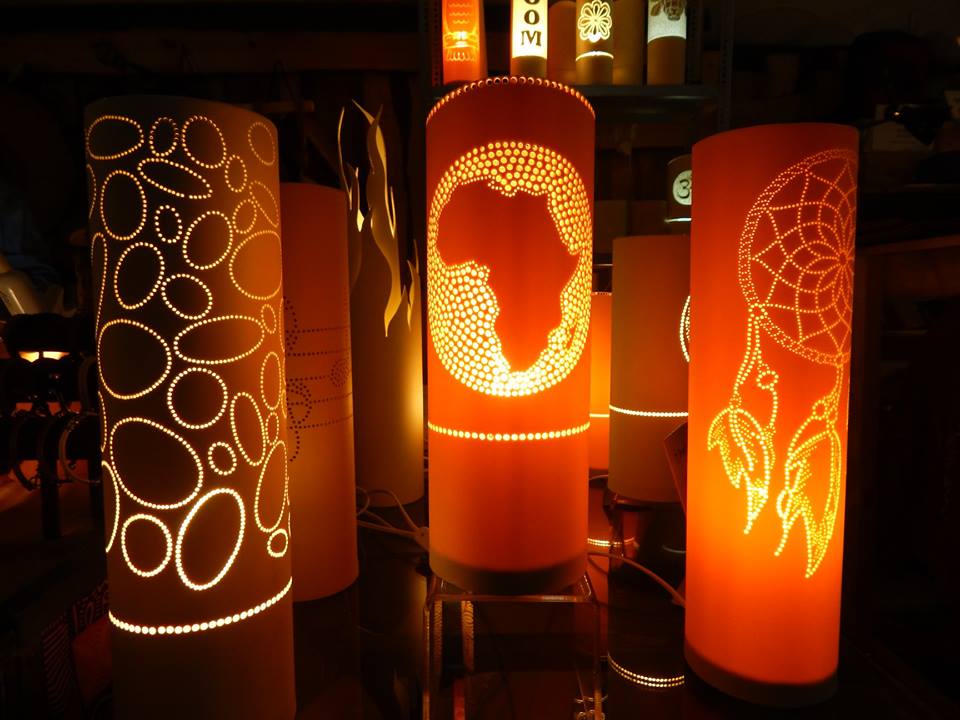 Bay Harbour Market – Hout Bay's own vibrant market – has been a hit for many years now – and if you want to really immerse yourself in Hout Bay's cultural heart and feel like a local, then be sure to head to the market!
Here, one can enjoy happy shopping, local live music entertainment, gourmet food offerings and a whole host of handcrafted goods up for sale too! There are over 100 traders, so you really are spoilt for choice too.
Visit this buzzing market – found at the Hout Bay Harbour in a cool, restored factory – every Friday (evening), Saturday and Sunday.
For more information and times, please contact Bay Harbour Market directly or visit their website and social media pages.
Contact: 083 275 5586, info@bayharbour.co.za
Website: bayharbour.co.za
Address: Bay Harbour Market, 31 Harbour Road, Hout Bay, Cape Town, Western Cape, South Africa.
#8 Hop into a sidecar with Cape Sidecar Adventures
With Cape Sidecar Adventures, you can experience amazing sidecar activities across the city (and province) – but one of their best trips has to be the Atlantic Seaboard and Chapman's Peak Drive offering.
You get to enjoy a rich and wonderful trip along the Atlantic Seaboard, as you head to Chapman's Peak lookout via Camps Bay and Hout Bay.
After a brief stop for photos, you will return to the city, passing through Constantia Nek and the Southern Suburbs beyond.
Soak up the scenery and enjoy the pleasure of being driven through some of the most gorgeous places in the Mother City… and don't forget to pack a camera!
Note: Cost is R 1 050.00 per person with driver, and a minimum of two passengers per booking is required; rates do not include any additional fees, like toll, tasting or entry fees. Also, Cape Sidecar Adventures is a disabled-friendly experience.
For more information on this and other trips, please get in touch with Cape Sidecar Adventures or see their website.
Contact: +27 (021) 434 9855, info@sidecars.co.za
Website: www.sidecars.co.za
Address: Cape Sidecar Adventures, 1 Dickens Road, Salt River, Cape Town, Western Cape, South Africa.
#9 Explore World of Birds
Africa's largest bird park, World of Birds, is a place that city explorers should definitely visit when in Hout Bay.
Filled with a rich array of over 3, 000 bird species and small animals, this incredible bird park makes for an insightful, educational and colourful experience, ideal for young and old.
World of Birds is especially great for nature lovers, travellers and photographers – and because it is also child-friendly, it is the perfect experience for family outings and school trips too.
Contact: +27 (021) 790 2730, info@worldofbirds.org.za
Website: www.worldofbirds.org.za
Address: World of Birds, Valley Road, Hout Bay, Cape Town, Western Cape, South Africa.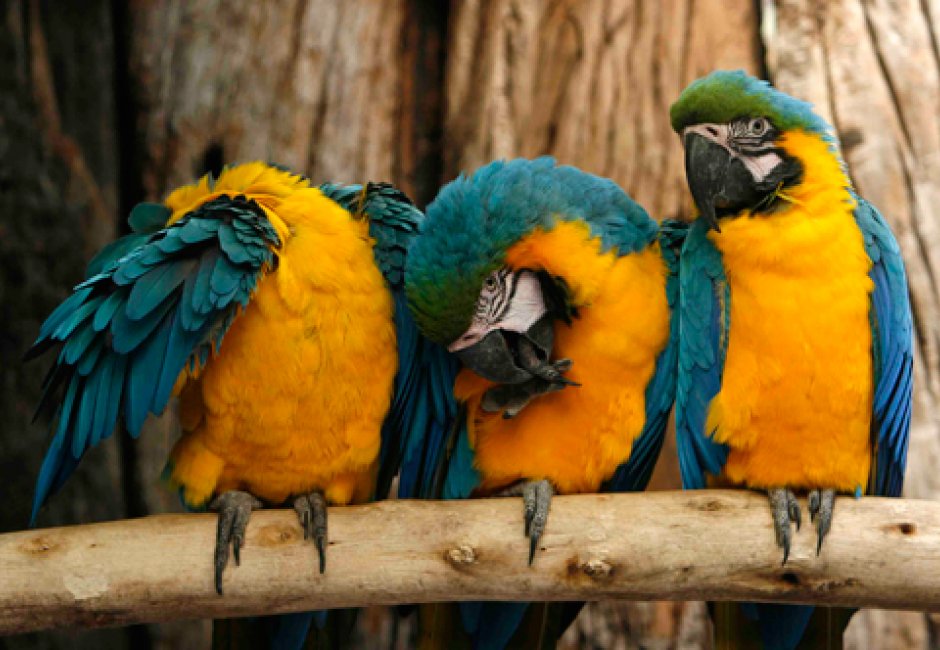 #10 Visit Mariner's Wharf
This harbour-front emporium offers Hout Bay visitors lovely ocean views, great restaurants and takeaway spots, markets and shops.
Browse for local crafts, walk around the harbour in between the colourful boats, or simply enjoy a delicious meal with your loved ones.
Whatever you do, you can't go wrong with a few, fun hours at the popular Mariner's Wharf!
Contact: +27 (021) 790 1100, garthd@marinerswharf.co.za
Website: www.marinerswharf.co.za
Address: Mariner's Wharf, Hout Bay Harbour, Harbour Road, Cape Town, Western Cape, South Africa.
These are just some of the great attractions and memorable experiences in Hout Bay… Which will you try first?
Book your Hout Bay Getaway Now!