Sandton, the affluent and popular part of Johannesburg, is loved for its trendiness, glitz and glamour and of course, the food – but what can one do in and around Sandton?
The answer is plenty! Here is a list of the top ten activities to enjoy in Sandton:
#1 Live the good life at Montecasino

Offering good restaurants, awesome local and international talent, top accommodation, responsible gambling and the latest movies, Montecasino is not short on things for couples or families to enjoy together.
The award-winning casino even has its own awesome bird park, which is especially great for entertaining the little ones or for ensuring educational, animal-themed outings!
So, if you're looking for a jam-packed day of fun and entertainment in Sandton, look no further than Montecasino.
Contact: +27 11 510 7000
Website: www.tsogosun.com/montecasino
Address: Montecasino, Montecasino Boulevard, Fourways, Sandton, Johannesburg, Gauteng, South Africa.
#2 Enjoy an event at Sandton Convention Centre
Arguably one of South Africa's leading event venues, Sandton Convention Centre (SCC), is a prestigious multi-event space situated in northern Johannesburg's buzzing business district.
Surrounded by top shopping malls, hotels and other entertainment hubs, the SCC is known for hosting great events, exhibitions and conferences. With its advanced tech and contemporary African décor, SCC may not be your standard entertainment offer … Instead, it is where the entertainment comes to life!
Whether you are exploring Sandton or planning to hold a function, be sure to speak to the SCC and see what they have to offer.
Contact: +27 11 779 0000
Website: www.tsogosun.com
Address: Sandton Convention Centre, 161 Maude Street, Sandton, Johannesburg, Gauteng, South Africa.
#3 Shop and dine out at Nelson Mandela Square
With Nelson Mandela's statue protectively watching over it, Nelson Mandela Square is certainly a draw for locals and tourists alike.
The Square, one of the country's largest public spaces, rubs shoulders with the famous Sandton City complex and offers a European-styled piazza, while still honouring Africa's warm sense of hospitality.
Here, visitors can enjoy fine dining, awesome shopping and even some great exhibitions… Oh, and while you are visiting, be sure to snap a photo with Madiba's statue.
Contact:  +27 (011) 217 6000
Website: nelsonmandelasquare.co.za
Address: Nelson Mandela Square, Atrium on 5th, Sandton City, Sandton, Johannesburg, Gauteng, South Africa.
#4 Get some fresh air at Field Market
For those craving some fresh air, this popular monthly market (held on the second Saturday of March through to December this year) is the place to go.
It is free to enjoy (though there is a small parking fee) and offers an experience of Braamfontein life, a large kiddies' play area, entertainment for all and of course, some awesome stalls too!
There is food and beverages, local goods, live music and a laidback vibe for young and old to enjoy while they browse.
Contact: N/A
Website:  www.fieldmarket.co.za
Address: Field Market, Field & Study Park, Corner of 14th Street & Louise Avenue, Parkmore, Johannesburg, Gauteng, South Africa.
#5 Tuck in at Piza E Vino
For the foodies among us (though aren't we all a foodie in some way or form?), Piza E Vino offers great, fresh food to rival any Italian-styled eatery in SA.
Using traditional methods and an immense passion for food, they serve up plenty of atmosphere and food alike!
Head to Piza E Vino and njoy a delicious meal with your loved ones at this fine Johannesburg restaurant.
Contact: +27 (011) 486 4119
Website: www.pizaevino.co.za
Address: Piza E Vino, 62 Tana Road, Emmarentia, Randburg, Johannesburg, Gauteng, South Africa.
#6 Catch a show at Theatre on the Square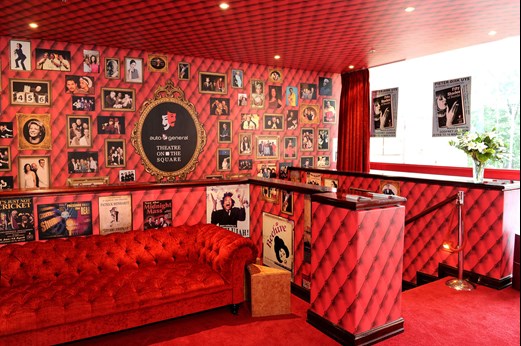 Located on the northeastern corner of Nelson Mandela Square, Theatre on the Square is great for catching some entertaining and fun shows.
If you would like to buy tickets, the box office is open an hour before each show. Show times may differ, so please call ahead to confirm the correct time.
Catch a show at the Theatre on the Square on a Tuesday or Saturday – and enjoy a memorable time out!
Contact: (011) 883 8606 or 0861 915 8000
Website: www.theatreonthesquare.co.za
Address: Theatre on the Square, West Street and 5th Street, Sandton, Johannesburg, Gauteng, South Africa.
#7 Have a blast at Montecasino Bird Park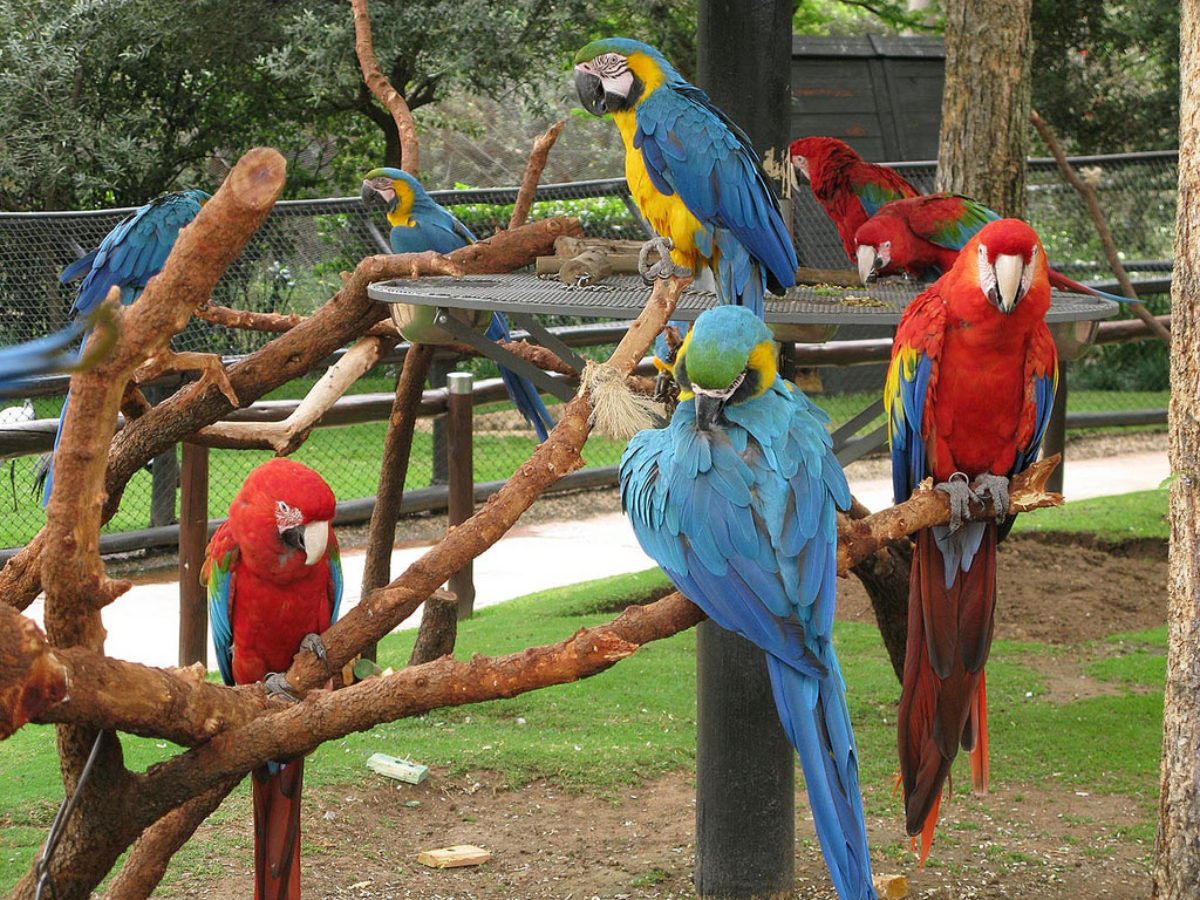 As the only bird park of its kind in Africa, this unique and fun place offers visitors the chance to enjoy seeing plenty of birds, snakes, colourful frogs and other small animals too.
For plant lovers, there is even a great private collection of cycads, which happens to be the largest in South Africa.
The Flamingo Café offers some food and drink refreshments, and it is a wonderful spot to wind down a day spent at the bird park.
Contact: 011 511 1864
Website: www.tsogosun.com
Address: Montecasino Bird Park, 1 Montecasino Boulevard, Sandton, Johannesburg, Gauteng, South Africa.
#8 Enjoy a blockbuster at Cine Prestige Sandton

If you're looking for an exceptional movie experience, then Cine Prestige Sandton will make your day. Situated within the Sandton City Mall, this cinema is where the hottest movies meet ultimate luxury.
When you book your ticket, choose from an array of delicious drinks and eats, including gourmet snack platters, delectable desserts and great coffee too!
Be sure to catch the latest and greatest blockbusters in style at Cine Prestige Sandton.
Contact: 086 166 8437
Website: movies.sterkinekor.co.za
Address: Sandton City Mall, Rivonia Rd & Sandton Drive, Sandton, Johannesburg, Gauteng, South Africa.
#9 Head to Sandton Central Park

For those looking to immerse themselves in nature, Sandton Central Park is a small but popular park in Sandton.
Aside from its ample greenery, it offers an amphitheatre, indigenous trees, benches and even sculptured garden beds for visitors to enjoy.
Get some fresh air, while you experience a good day out at Sandton Central Park.
Contact: N/A
Website: www.jhblive.com
Address: Sandton Central Park, 145 Sandton Drive, Sandhurst, Sandton, Johannesburg, Gauteng, South Africa.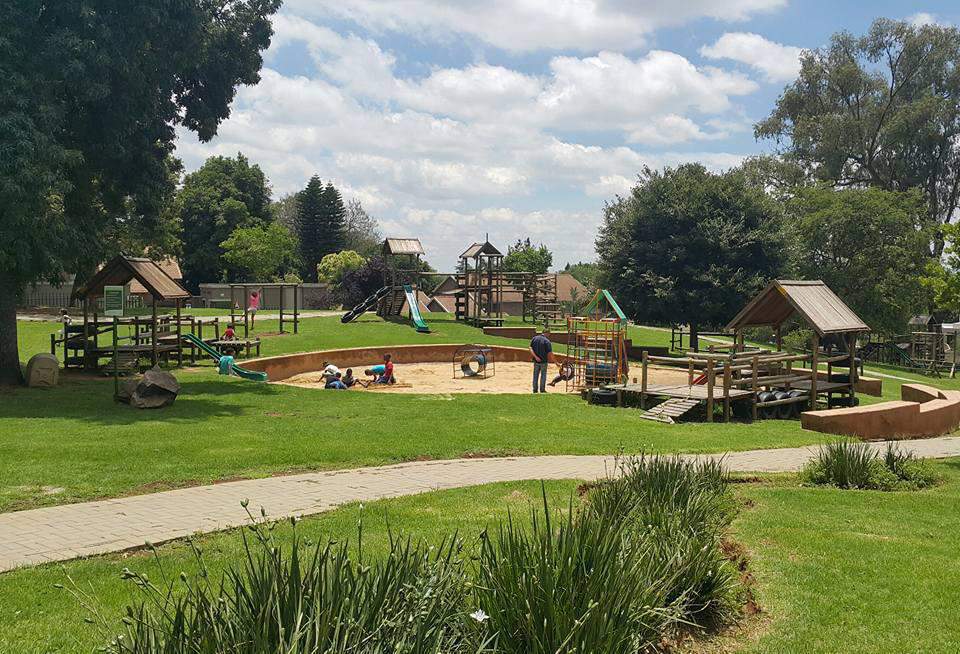 #10 Explore Hyundai Sky Mushroom Farm Park
This lovely green oasis in the middle of Sandton business district might be small, but it possesses plenty of heart.
Its green beauty makes it a good place in the city to head for some exercise, a weekend picnic or just some family fun.
Dog walkers are welcome (provided those pooches are kept on a leash…) and the neat walkways are ideal for joggers, walkers and baby strollers too.
Entrance is free and the park is equipped with an interactive children's play area, giant balloon riding facility, outdoor gym, duck pond and an earth garden.
Contact: 011 784 6881
Website: www.sa-venues.com
Address: Hyundai Sky Mushroom Farm Park, Daisy Street, Sandton, Johannesburg, Gauteng, South Africa.
These are just a few of the best activities and experiences to enjoy in and around stylish Sandton!