The Southern Suburbs are loved for their lushness, fun activities, cosy coffee shops and family-friendliness (and that includes our four-legged friends!).
But among all the popular, leafy suburbs – which include Newlands, Claremont, Rosebank and the like – we have the unassuming Rondebosch.
Not only does Rondebosch offer its own top-class activities, restaurants and experiences – but its close proximity to all the other areas means that, when you're in the student hub of Rondebosch, you can easily 'suburb hop'!
Here are some of the best activities to enjoy in and about Rondebosch:
#1 Catch a show at the Baxter Theatre
Ah, the Baxter… If ever there is a list of timeless experiences to enjoy in the Mother City – the Baxter Theatre is surely right at the top of it.
For years now, the Baxtre Theatre Centre has been entertaining both young and old with its wonderful, multi-cultural entertainment and performances.
Boasting a world-class theatre, concert hall and so much more, the Baxter Theatre is a firm favourite among both Capetonians and travellers to the city.
For those craving some incredible indoor entertainment, you simply have to head to the Baxter Theatre!
Contact: +27 (021) 685 7880
Website: www.baxter.co.za
Address: Baxter Theatre Centre, Main Road, Rondebosch, Cape Town, Western Cape, South Africa.
#2 Explore Kirstenbosch National Botanical Garden
While Kirstenbosch isn't exactly situated in Rondebosch, it is close by – and it would be remiss to exclude it from any Southern Suburbs activity list!
This rich, world-acclaimed garden is a must-visit for locals and tourists. Not only is it the green heart of Cape Town (and something Capetonians everywhere are fiercely proud of) – but it is also one of the greatest botanical gardens in the world.
With wide open lawn spaces, different plant, flower and tree garden sections (each more interesting and fun than the next), summer concerts, educational insights and garden-centric shops… it's not hard to see why this beautiful garden is so well-loved!
For a fun, family-friendly day out in the fresh air, pack a picnic and make for Kirstenbosch.
Contact: +27 (021) 799 8783
Website: www.sanbi.org/gardens/kirstenbosch
Address: Kirstenbosch National Botanical Garden, Rhodes Drive, Newlands, Cape Town, Western Cape, South Africa.
#3 Stroll around Rondebosch Common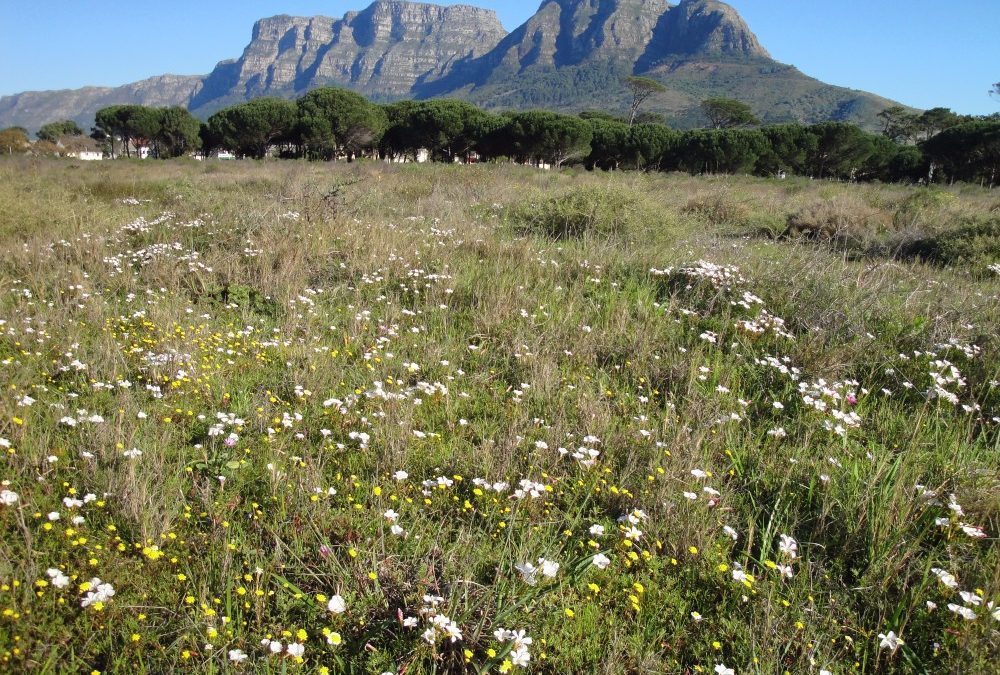 Rondebosch Common is a large, park-like public space in Rondebosch. Boasting lovely natural beauty and some stellar mountain views, it's pretty popular among the locals. Not only is this National Monument free to enjoy but it's safe too.
What's more, every Saturday, you can also enjoy the Rondebosch Common parkrun here. Note: This 5-km event is free to join, but you will need to register beforehand.
Visit Rondebosch Common and enjoy some recreational fun – whether it's running, walking, exercising, or simply enjoying a bite to eat, as you contemplate its peacefulness!
Contact: rondeboschcommonhelpers@parkrun.com
Website: www.parkrun.co.za/rondeboschcommon
Address: Rondebosch Common, Rondebosch, Cape Town, Western Cape, South Africa.
#4 Dine at Al's Place Restaurant
This warm, popular restaurant – fronted up by the affable Alan Tavares (himself an award-winning chef-owner, with over 30 years' restaurant experience) -is not to be missed, particularly when eating out in Rondebosch and surrounds.
Serving great food – with a focus on beautiful steaks, cooked to perfection – at reasonable prices, and offering a memorable, welcoming atmosphere, it's no wonder that, more often than not, Al's Place is packed to the rafters!
If you are looking for a hidden food gem, you need to book a spot at Al's Place… You won't regret it!
Contact: 021 686 8254, alsplacerestaurant.com
Website: alsplacerestaurant.com
Address: Al's Place Restaurant, 24 Station Road, Rondebosch, Cape Town, Western Cape, South Africa.
#5 Head to the Rondebosch Park Market
Park markets are always heaps of fun for the whole family – but, even as far as markets go, the Rondebosch Park Market is a pretty lovely one.
This markets takes place every second Saturday of the month and offers guests a unique shopping experience. Visitors can browse local handmade goods, clothing, jewellery, woodwork and so much more.
It is family and pooch-friendly too, so bundle everyone into the car and go enjoy a fun day at the market!
Contact: rondeboschmarket@gmail.com
Website: https://www.facebook.com/pg/RondeboschParkMarket
Address: Rondebosch Park Market, Corner of Campground and Sandown Roads, Rondebosch, Cape Town, Western Cape, South Africa.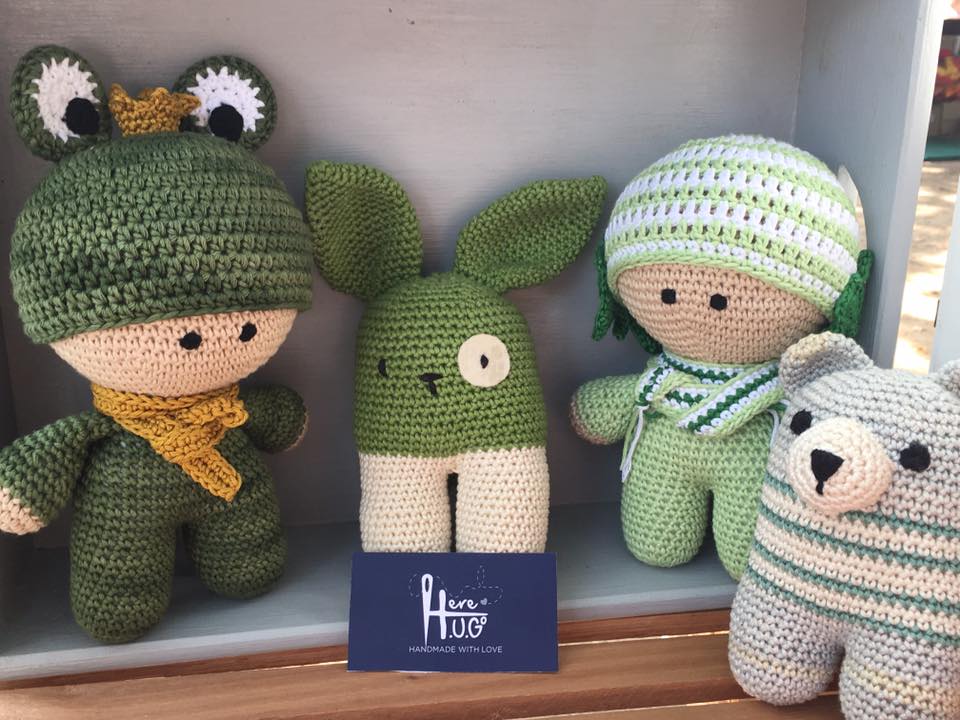 #6 Potter about at Starke Ayres Garden Centre
Situated in Rosebank, this garden centre is an unmissable part of the Southern Suburbs, especially for nature lovers and green fingers.
For many years now, Starke Ayres has supplied the Cape Town public with a wide assortment of seeds, flowers, pot plants, trees and more. But, at the same time, they have also promoted a love for all things natural and green.
Whether you need some garden advice, wish to stock up on plants for your home – or simply need to pass a few peaceful hours at this garden centre, it's hard to go wrong with Starke Ayres.
And the Fraiche Ayres Cafe & Restaurant is perfect for soothing those hunger pangs!
Contact: +27 (021) 685 4120
Website: www.starkeayresgc.co.za
Address: Starke Ayres Garden Centre, Liesbeek Parkway, Rosebank, Cape T0wn, Western Cape, South Africa.
#7 Catch some cricket at Newlands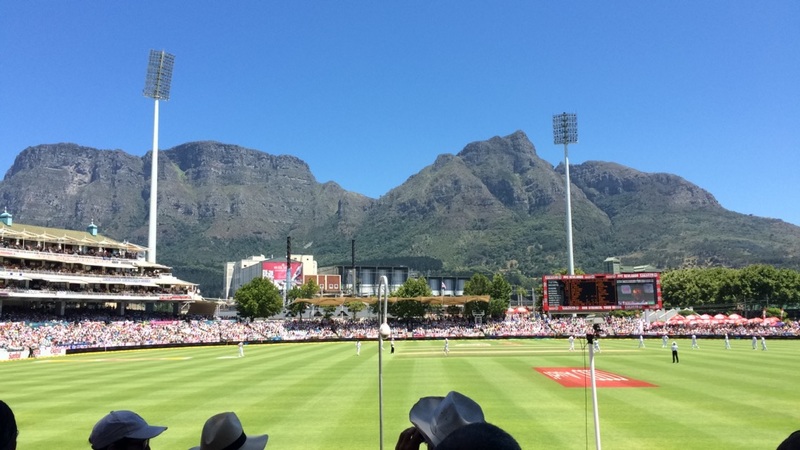 Again, it doesn't lie in Rondebosch – but it's a short drive or train/bus ride away, and is certainly one of the best experiences Cape Town has to offer loyal South Africans, foreign visitors and sports lovers alike!
Established in 1888, Newlands boasts a rich cricketing history. In those long years, has seen some incredible shows of sportsmanship, togetherness from the crowds – and just generally, some glorious days of sunshine, laughter and fun too!
Newlands is not just one of the world's most beautiful cricket grounds: it is a place where Cape Town (and South Africa at large) comes together to support our 'boys', be they the Proteas or the Cape Cobras.
If you are lucky enough to be in Cape Town – and in the Southern Suburbs in particular – on match day or during a test, then you need to make a plan to head to Newlands to enjoy some great cricket – and a wonderful atmosphere to boot!
Contact: +27 (021) 657 2050, glendaj@cricket.co.za
Website: www.newlandscricket.com
Address: PPC Newlands Cricket Ground, 146 Campground Road, Cape Town, Western Cape, South Africa.
#8 Take some snaps at Rhodes Memorial
Another place in the Southern Suburbs worth visiting (if only for the incredible views and its 'photo worthiness') is Rhodes Memorial.
While we can all agree that Cecil John Rhodes probably has a few things to answer for… The monument itself is, nevertheless, an iconic part of Cape Town.
From its place on the northern flank of Table Mountain, it allows visitors to enjoy some amazing city views, as they climb its steps or pass through its pillars.
Located behind the memorial, you will also unearth a lovely, laid-back garden restaurant in Rhodes Memorial Restaurant… It's worth stopping by, if just for a cup of tea and a slice of cake!
Contact (Rhodes Memorial Restaurant): +27 (021) 687 0000, info@rhodesmemorial.co.za
Website (Rhodes Memorial Restaurant): www.rhodesmemorial.co.za
Address: Rhodes Memorial,  Rhodes Avenue, Devil's Peak, Cape Town, Western Cape, South Africa. 
#9 Enjoy some beer at Newlands Brewery
Much like Newlands Stadium, for those exploring the Southern Suburbs, it's worth travelling from Rondebosch into Newlands to enjoy this local gem.
Newlands Brewery has a long-standing, beloved history among beer lovers, with many having even visited it from across the globe.
In general though, this popular, fun brewery is the perfect place to go for some beer history (and drinking, of course!), a nice tour or even an exciting scavenger hunt… So, if (beer) supplies are low, you know where to go!
Note: Tours are based on availability, advanced bookings are required and closed, flat shoes must be worn on visits. Regrettably, the facility is not suitable for those in wheelchairs or with walking aids (crutches, walking sticks etc.).
Contact: +27 (021) 658 7511
Website: newlandsbrewery.co.za
Address:  Newlands Brewery, 3 Main Road, Newlands, Cape Town, Western Cape, South Africa.
#10 Enjoy reading at Rondebosch Public Library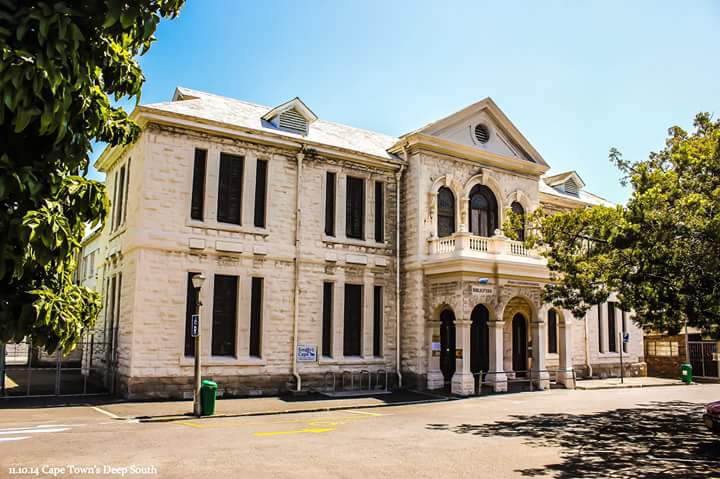 For the book worms, occasional readers and lifelong students among us, there are few places more delightful than a public, well-maintained and above all, good quality library – and Rondebosch Public Library is all that and more!
Found in the leafy heart of Rondebosch, it is easily accessible from both the Main Road and the train station.
It's central, well-stocked and fun to visit, with helpful, friendly librarians on hand to assist. In fact, in 2013, this library even ranked among Cape Town's top 18 circulating libraries!
For those in need of some quiet time, study assistance or even just their next book or magazine to devour – Rondebosch Public Library is there for you.
Contact: +27 (021) 689 1100, rondebosch.library@capetown.gov.za
Website: www.westerncape.gov.za/facility/rondebosch-public-library
Address: Rondebosch Public Library, off Belmont Road, Rondebosch, Cape Town, Western Cape, South Africa.
These are just some of the top activities to enjoy in and around charming Rondebosch!