When travelling around the Sunny City, it's important to have your own mode of transport because there's so much to see and do in Durban and its surrounds and you can't always be left relying on public transport to get you where you need to be asap.
So, for the times when you need some car assistance, why not turn to these quality car rental providers?
These are the best car rental services in Durban:
#1 Capital Car Hire
Available in Durban, Johannesburg, Cape Town and Pietermartizburg, Capital Car Hire offers an extensive, high quality fleet of rentals.
There is something for every kind of traveller to choose from – and they are able to cater to additional travel needs too.
Contact: +27 (032) 436 0099
Website: www.capitalcar.co.za
Address: Capital Car Hire, Durban, KwaZulu-Natal
#2 Xtreme Car Rental Durban
With several branches located across SA, Xtreme Car Rental Durban strives to provide quality car rental options; good, friendly service and inexpensive delivery for those based in Durban CBD.
Whether you're travelling for business or are simply on holiday, let them assist you in finding your ideal (temporary) car.
Contact: +27 (031) 563 8575
Website: www.xtremecarrental.co.za
Address: Xtreme Car Rental, 2 Tyne Place, Durban, KwaZulu-Natal
#3 Woodford Car Hire
South Africa's largest independent car rental service, Woodford Car Hire can be found at all major airports, and offers customers a fleet of over 1500 cars… talk about being spoilt for choice!
They aim to provide innovation, service excellence and good value, while ensuring top-class cars and competitive rental rates.
Contact: +27 (0860) 966 33673
Website: www.woodford.co.za
Address: Woodford Car Hire, Durban, KwaZulu-Natal
#4 Thrifty Car Hire
Known for their affordability, Thrifty Car Hire is well-liked and widely used across the country.
On offer, they have second-hand former rental cars, flexible kilometre packages and so much more, besides their standard fleet and worthwhile deals.
Contact: +27 (086) 100 2111
Website: www.thrifty.co.za
Address: Thrifty Car Hire,  Durban, KwaZulu-Natal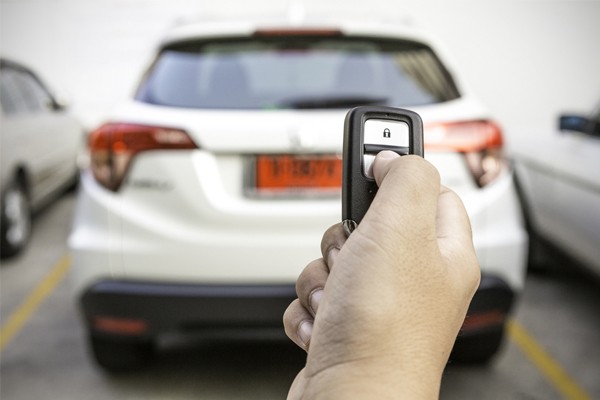 #5 Drive South Africa
With so much to see and do in Durban and KZN, you're going to want to be able to travel without hassle…
So, with Drive South Africa, you can do precisely what you want or need to, while enjoying affordable, classy rental cars, courtesy of these reliable, nationwide providers.
Contact: +27 (087) 806 7330
Website: www.drivesouthafrica.co.za
Address: Drive South Africa, Durban, KwaZulu-Natal
#6 AVIS Rent a Car
Offering premium, affordable car rental services in Durban, Johannesburg, and Cape Town, AVIS is one of South Africa's most popular car rental services.
With quality vehicles and a stamp of assurance, customers across SA can enjoy smoother journeys by car when they rent with AVIS.
Contact: +27 (031) 310 9700
Website: www.avis.co.za
Address: AVIS Rent a Car, Royal Hotel Parkade, Durban, KwaZulu-Natal
#7 Bidvest Car Rental
Offering both car and van rentals, Bidvest is always a good choice. Like many of the other car rental services, they have branches across South Africa… but they also provide a lot of extra bang for your buck!
Useful features, varied specials and more are just some of the things you can expect when you turn to them for your loaned wheels.
Contact: +27 (086) 101 7722
Website: www.bidvestcarrental.co.za
Address: Bidvest Car Rental, Durban, KwaZulu-Natal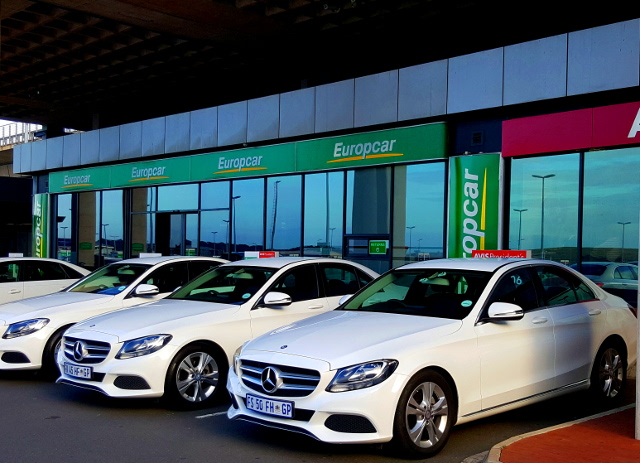 #8 Europcar
If you're after low costs, great service and new, reliable rental vehicles, then turn to Europcar.
What's more, their three-step booking process is oh-so-easy, and their special, eco-friendly Green Program helps you to cover those miles with a clearer conscience…
Contact: +27 (031) 3373731
Website: www.europcar.co.za
Address: Europcar, 50 Corner of Minle & Prince Alfred Street, Durban, KwaZulu-Natal
#9 First Car Rental
This leading car rental provider has the numbers – and they certainly have the quality too! With First Car Rental, you can easily enjoy a convenient, enjoyable and easy trip around Durban.
With branches situated throughout SA, they can assist you with instant access to car hire no matter where you are!
Contact: +27 (031) 335 8401
Website: www.firstcarrental.co.za
Address: First Car Rental, King Shaka International Airport, Durban, KwaZulu-Natal
#10 Wozani Car Rental
With branches in KZN, Kimberley and Cape Town to name a few, Wozani Car Rental provides its customers with top service and hassle-free, nationwide car rentals.
In addition to this, they are also one of a select few providers to accept either cash or credit card payments.
Contact: +27 (084) 610 0031
Website: www.wozanicarrental.co.za
Address: Wozani Car Rental, No.4 Anton Lembede Street, South Beach, Durban, KwaZulu-Natal
These are the most reliable, well-rated car rentals you can drive in style with while in Durban!