Tucked away in the beautiful Overberg, Greyton is one of the Western Cape's most charming villages.
With a wealth of outdoor experiences, natural Cape charm and endless eateries and accommodation gems to choose from, Greyton is an ideal couples' escape.
In this post, we highlight ten of the best experiences to enjoy together in Greyton as a couple:
#1 Hike in Greyton Nature Reserve
One of the best things about Greyton is its abundant nature. If you are an outdoorsy couple, Greyton is ideal for you!
The local nature reserve is the third largest in the Cape and offers some excellent hikes for couples to enjoy. One of the most popular is the +/- 5-7 hour-long Boesmanskloof Trail.
It links Greyton and McGregor and offers a wonderfully scenic adventure but you do need to be reasonably fit to hike it.
A permit is required to hike this trail and there is overnight accommodation if needed but you will need to book well in advance to be safe. 
For more information on the trail, please visit the Greyton Tourism website.
Contact: +27 (028) 254 9564/9414
Website: www.greytontourism.com
Address: Greyton, Western Cape, South Africa.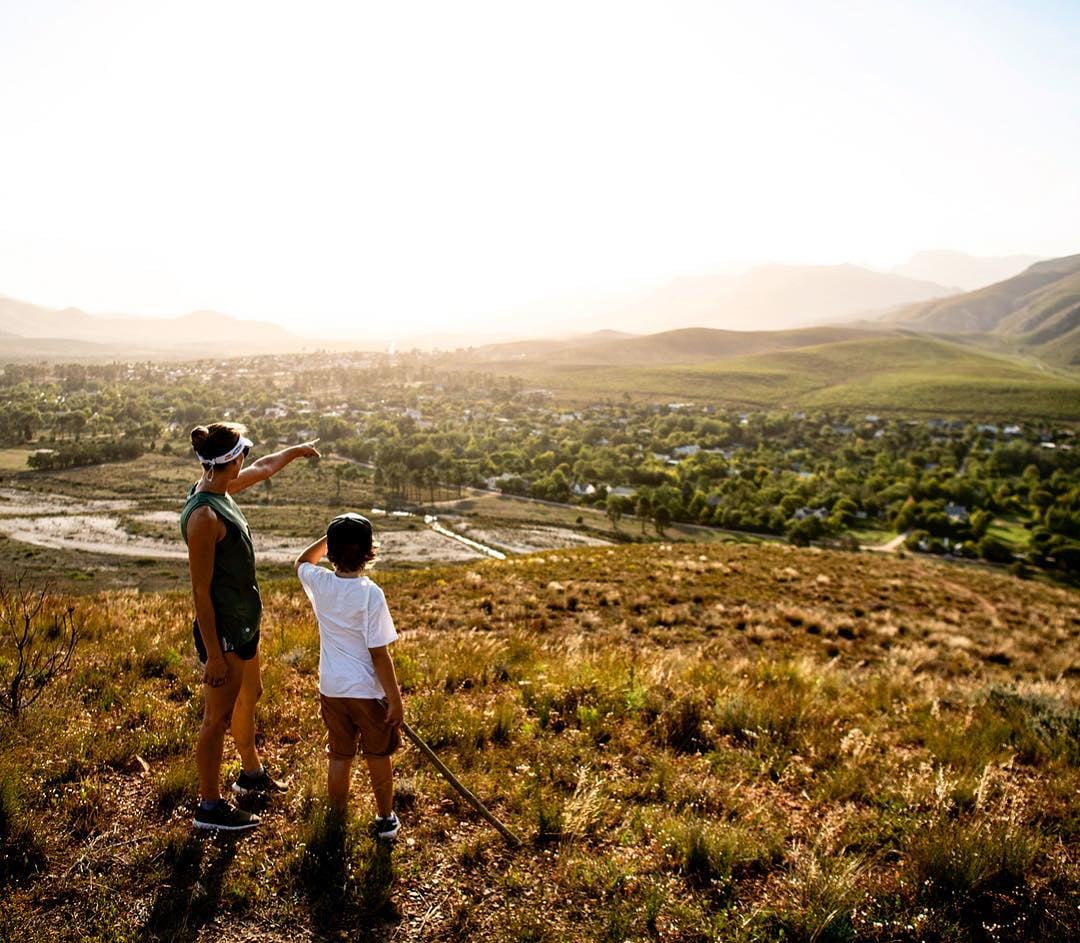 #2 Stroll through the Village
If you enjoy scenic walks, then Greyton is arguably one of the best local villages or towns in the Cape to explore on foot. Not only is this sleepy town peaceful and beautiful but there is plenty to see as you walk.
In particular, almost all the local houses are adorable or exquisite in nature and many offer splashes of colour that add to Greyton's charm. Then of course there are the surrounding mountains and quiet roads that make a walk about the village unforgettable.
Oh and did we mention wild horses roam the town too?
Contact:  +27 (028) 254 9564/9414
Website: www.greytontourism.com
Address: Greyton, Western Cape, South Africa
#3  Visit or Donate to EARS Donkey Sanctuary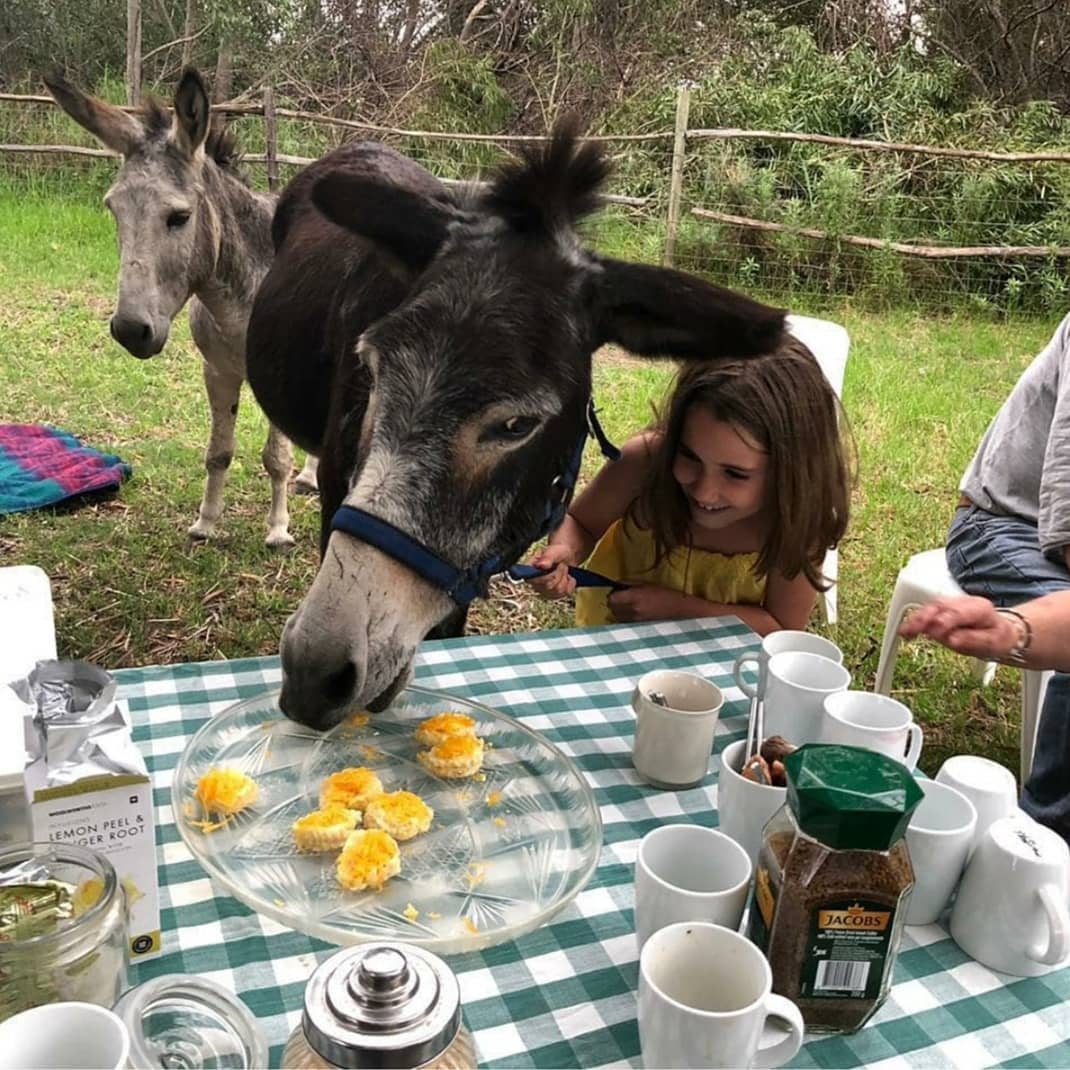 EARS Donkey Sanctuary is a safe haven for old or formerly abused donkeys who have finally been given the loving, happy life they deserve. They also assist in caring for horses.
To enquire about visiting the sanctuary or even simply providing a much needed donation (sharing is caring – especially as a couple!), please contact EARS directly.
Contact: +27 (082) 660 6714, info@greytondonkeysanctuary.co.za
Website: N/A
Address: Greyton, Western Cape, South Africa
#4 Go for a Winetasting at a Boutique Estate
Greyton is small so you might be surprised to learn that there are a few local boutique wine farms near this charming village. One of the best is Delphin Wines.
This boutique offering offers wine tastings by appointment only so you really get an intimate wine tasting experience.
They have some lovely wines and the owners are extremely passionate about their farm and wines so if you are a wine-loving couple, contact them for a tasting or shop online via their shop.
Contact: +27 (087) 551 2771, info@delphinwines.co.za
Website: delphinwines.co.za
Address: Heuningkloof Estate, Greyton, Western Cape, South Africa.
#5 Enjoy Some MTB Fun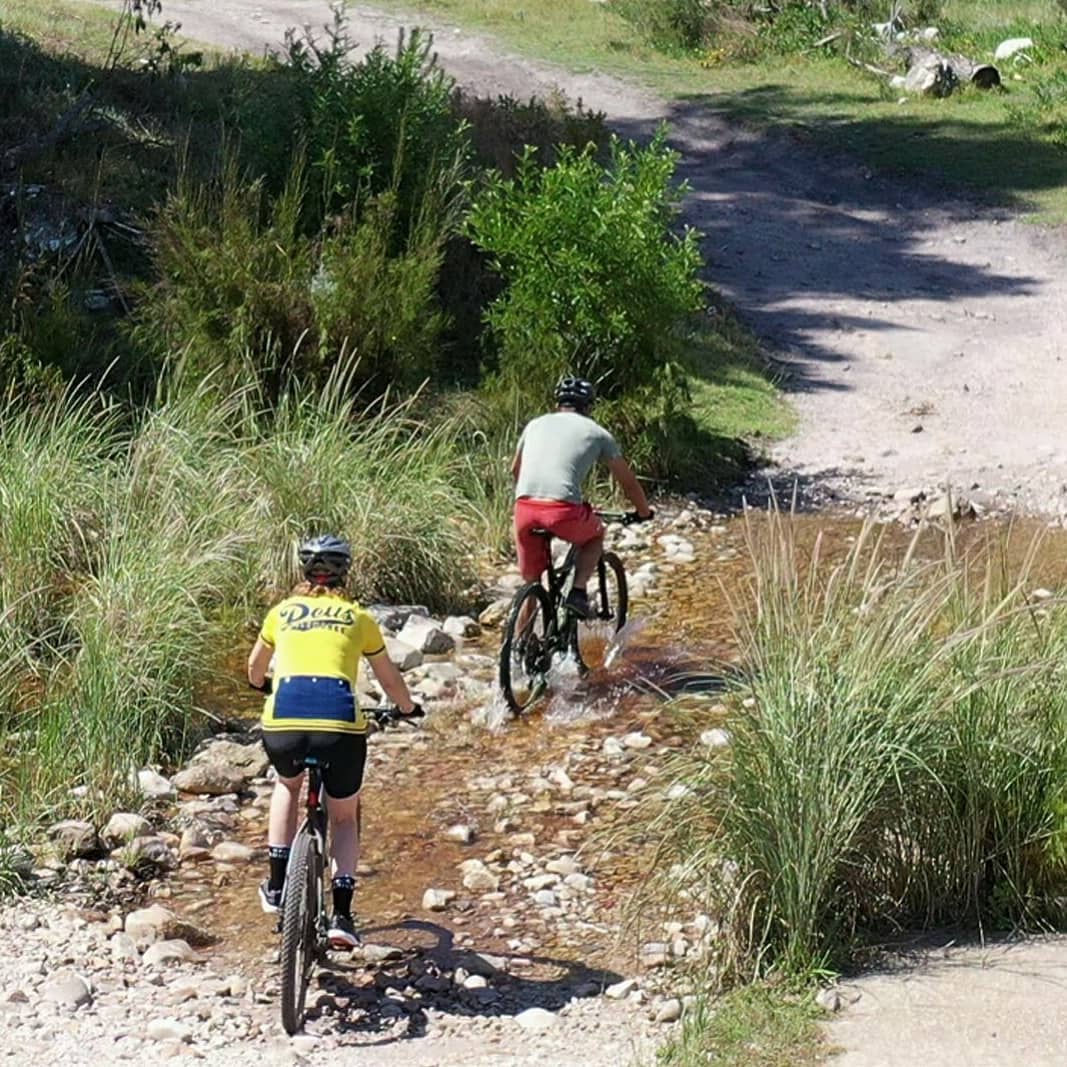 Given its abundant natural beauty and glorious terrains, Greyton and surrounds are an MTB lovers' dream destination.
Greyton is single track heaven and offers some incredible trails for couples to tackle together. All trails begin and end at The Hub + Spoke.
Trails range in difficulty levels – from easy to very difficult so be sure to check which is best suited to your experience and fitness levels.
For a popular easy trail, try the four-kilometre-long Forest Trail, which is great for families and couples to enjoy together. It's quick, scenic and plenty of fun without being too tiring or long in duration.
For more on trails and other information, please contact Greyton MTB Trails directly or visit their website.
Contact: +27(082) 3990395, greyton.mtb.club@gmail.com
Website: www.greytonmtb.com
Address: Greyton, Western Cape, South Africa
#6 Savour a Meal at Vanilla Cafe
Greyton has several lovely local eateries and restaurants but one of its stand-out offerings is Vanilla Cafe.
Here, guests can enjoy a serene setting – with both relaxed indoor and outdoor seating – and excellent food and drink. Guests rave about the food, as much as the friendly service so it really is the whole package!
Contact: +27 (028) 254 9453
Website: vanillacafe.co.za
Address: Vanilla Cafe, 45 Oak Street, Greyton, Western Cape, South Africa
#7 Shop for Sweet Treats at Von Geusau Chocolates
If you have a sweet tooth (and who among us really doesn't?), then a stop at Von Geusau is a must when visiting or staying in gorgeous Greyton.
Offering amazing handmade chocolates, made using only the finest ingredients, Richard Von Geusau has become a household name to many thanks to his delectable creations!
The shop has everything from meerkat slabs to dark chocolate, CBD and even sugar-free treats.
Visit this chocolate shop and stock up on some sweet treats that will make Greyton even more romantic than ever before!
Contact: +27 (028) 254 9100
Website: www.vgchocolate.co.za
Address: The Courtyard, Ds Botha Rd, Greyton, Western Cape, South Africa
#8 Visit Greyton Farm Animal Sanctuary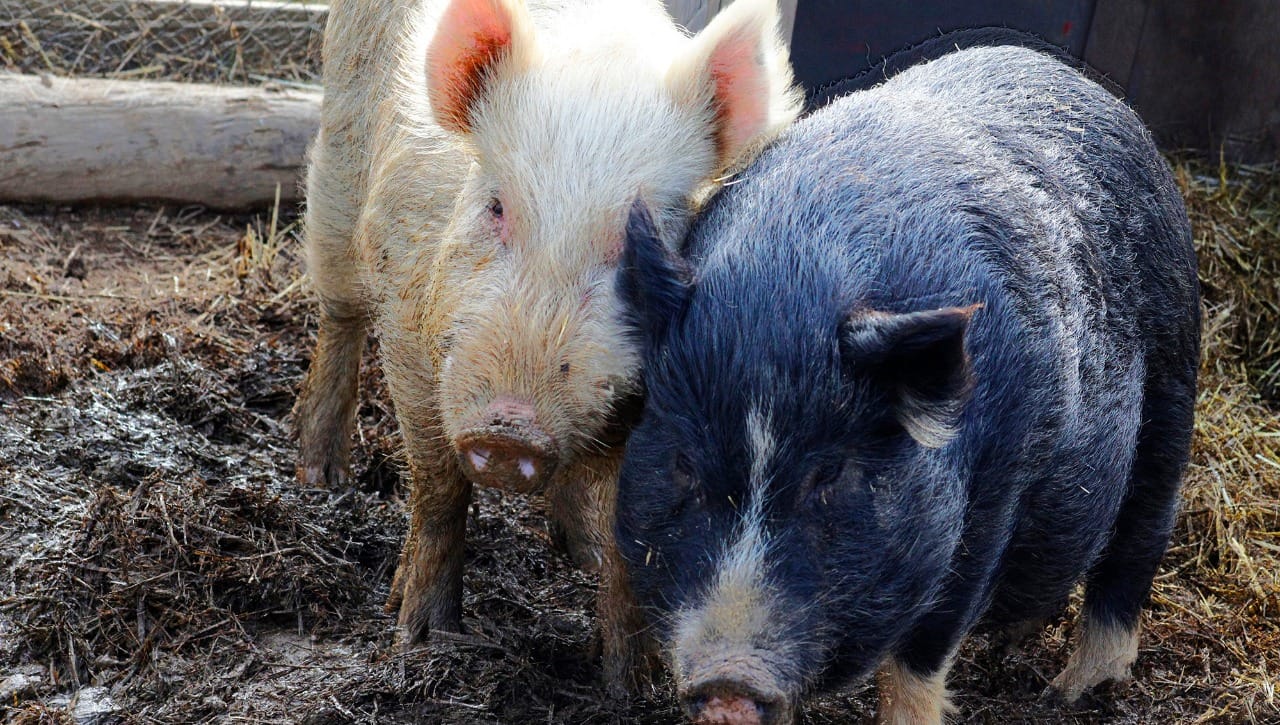 Situated a few kilometres outside of town, the Greyton Farm Animal Sanctuary does incredible, selfless work helping animals in need.
The farm itself is home to a wide variety of resident animals – everything from pigs to cats – and welcomes visitors to its protective grounds to enjoy meeting the animals and learning more about the sanctuary's important work.
On-site, they have a lovely little café called Pure Café that visitors can also enjoy.
Additionally, you can also sponsor an animal or donate to this non-profit farm's worthy cause(s).
Guests should make an appointment before visiting; please contact the sanctuary directly to arrange this and find out what to bring with.
Contact:+27 (082) 558 7752, nicola@greytonfarmsanctuary.org
Website: www.greytonfarmsanctuary.org
Address: Tabularasa Farm, Greyton, Western Cape, South Africa
#9 Head to the Saturday Village Market
Every Saturday, locals and visitors alike descend on Greyton to enjoy this excellent local market. The Greyton Saturday market is famous for its fresh fare and other excellent products.
Held every Saturday morning from 10:00 am – 12:00 pm, this local market gem offers a wide range of homemade or hand-crafted goods to shop, enjoy and savour.
The market is a great place for couples to soak up the local vibe and experience this warm community.
Contact: greyton.market@gmail.com
Website: www.greytontourism.com/activity/saturday-morning-market/
Address: Opposite the NG Kerk, Main Road, Greyton, Western Cape, South Africa
#10 Stay in Cosy Local Accommodation
Last but not least we have the gorgeous local accommodation that Greyton offers its visitors.
Everything from cute cottages to pet-friendly guest houses and residential homes to nature-filled farm stays can be enjoyed in and around this beautiful village.
Browse the Afristay website for some of the best accommodation for couples in Greyton!
Contact: +27 (021) 276 0360, sales@afristay.com
Website: www.afristay.com/a/greyton
Address: Greyton, Western Cape, South Africa
These are just ten of the best things for couples to enjoy together in delightful Greyton!