Johannesburg is one of South Africa's most dynamic cities so it's great to visit for a few days or to reside in. It is always good fun for the family – but did you know it is also a very pet-friendly city in terms of activities and restaurants?
Situated in South Africa's Gauteng province, Joburg is an exciting city, perfect for travellers, locals and coffee connoisseurs to enjoy.
Here are the best pet-friendly activities to enjoy in Joburg:
#1 Take Your Pets Along to Cafe Hemingways
This electric, artisan bistro-meets-restaurant in Kyalami is an excellent place for pooches to visit with their owners.
Not only is their food incredible but service is friendly and the setting is a delight, with indoor and outdoor seating. It is also a beautiful venue to enjoy a high tea, baby/bridal shower or simply a special catch-up session with those closest to you.
But the best part of all? Fur babies are welcome in the outside area and are even greeted with water upon arrival to ensure they are kept hydrated and happy. (Note: It might still be best to keep your pet leashed though.)
Contact: +27 (011) 466 0195, reservations@cafehemingways.co.za
Website: www.cafehemingways.co.za
Address: Cafe Hemingways, Kyalami Down Shopping Center, Kyalami Blvd & Kyalami, Main Road, Midrand, Johannesburg, Gauteng, South Africa.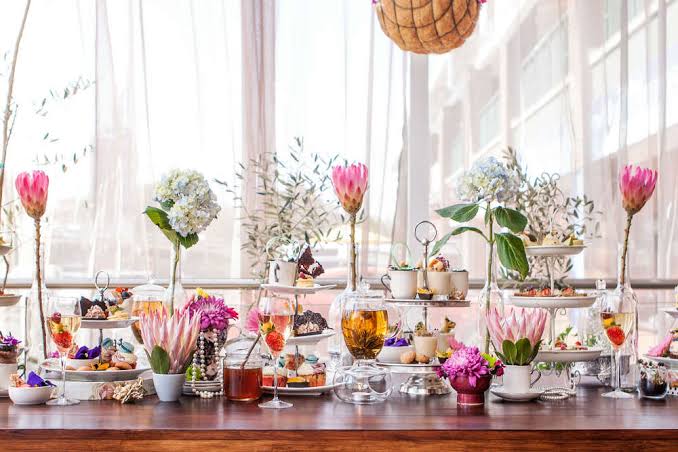 #2 Head to Echo Dog Park
Found at River Sands Farm, Fourways, this park is ideal for families with furry pets. They are especially dog-friendly and allow puppies and adult dogs to socialise and make new 'pawsome' friends.
Additionally, behavioural sessions are offered here on selected dates – while early morning dog hikes are also enjoyed every Sunday.
Note: Echo Dog Park is open on weekends from 07: 00 am till late. To find out more, please call: +27 (072) 045 0033
Contact: +27 (072) 045 0033
Website: n/a
Address: Echo Dog Park, River Sands Farm, Fourways, Johannesburg, Gauteng, South Africa.
#3 Let Them Eat at Voodoo Lily Cafe
With a fun vibe, fascinating foods and a pet-friendly space, it isn't hard to see why Voodoo Lily Cafe is so popular.
Your dog, provided it is leashed, can sit with you outside in the open-air space and enjoy some fresh water and delicacies of their own off the pet-friendly menu. These include the likes of organic chicken livers, organic chicken and doggy biscuits.
Voodoo Lily Cafe also believes in being organic and supporting fair trade and sustainability so they really do plenty of good for humans… and pooches!
Contact: +27 (011) 442 6965, info@voodoolilycafe.com
Website: voodoolilycafe.com
Address: Voodoo Lily Cafe, St Andrew Street and Wrenrose Avenue, Birdhaven, Johannesburg, Gauteng, South Africa.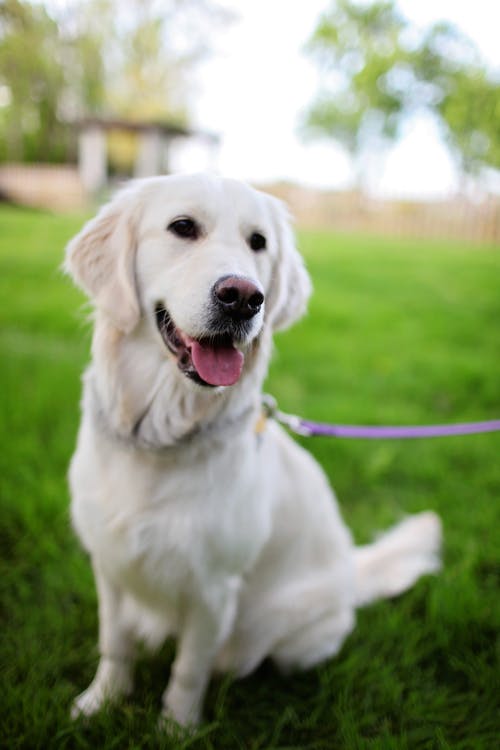 #4 Explore The Wilds
This beautiful, serene space is one of the city's most wonderful finds. With artworks dotted among the park, gorgeous views and family- and pet-friendly, The Wilds lives up to its name in a good way.
One section of the park is dog-friendly so it makes for the perfect outing. And while you should keep your dog leashed to avoid scaring the birds, it is still one of the best spots in Johannesburg to take them for an interesting walk.
So pack a picnic, put on your walking shoes and take your beloved pet(s) along for a day out in The Wilds!
Note: Please keep your dogs leashed and pack in poop bags so you can easily clean up after them.
Contact: +27 (011) 643 2313
Website:
Address: The Wilds, Houghton Drive, Houghton Estate, Johannesburg, Gauteng, South Africa.
#5 Treat your Pooch at Paul's Homemade Ice-cream 
Paul's Homemade Ice-cream is a truly tempting place for both owners and pets… This sinfully good ice-cream shop offers a wide range of ice-creams, ice-cream cakes and other tasty novelties too.
For owners, flavours include everything from peppermint crisp tart to birthday cake and even roasted banana, perfect for sampling while your dog gets to enjoy a delicious, dog-friendly Phic Stick, complete with doggy designs.
It's great know your doggy doesn't have to beg for a lick of yours… and boy, do the dogs adore their treats!
Contact: +27 (076) 841 3701
Website: paulshomemade.com
Address: Paul's Homemade Ice-Cream, 22 4th Avenue (Corner of 10th Street) Parkhurst, Sandton, Johannesburg, Gauteng, South Africa.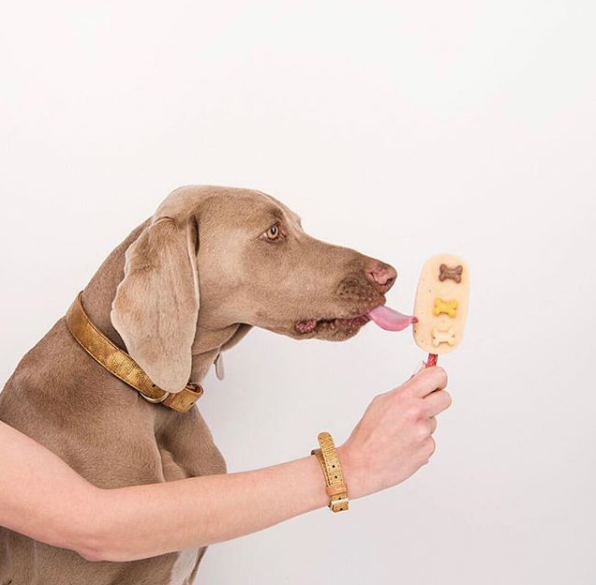 #6 Take Your Dog to River Cafe Sandton
This lovely cafe, situated within Sandton Field and Study Centre, is a real gem. Not only does it provide a soothing setting (with both indoor and outdoor seating), delicious eats and a truly family-friendly place, equipped with play areas for the kids… but it is also wonderfully dog-friendly!
So, while you enjoy a lovely meal in this private outdoor space, surrounded by beautiful indigenous trees, your dog can sit by your feet and enjoy a delightful day out too… what could be nicer than that?
Note: Birds and adorable bunnies roam the area so please try keep your dogs leashed.
Contact:  +27 (011) 783 2442, lorraine.rivercafe@gmail.com
Website: https://www.rivercafesandton.co.za/
Address: River Sandton Cafe, Sandton Field and Study Centre, Corner of Louise Avenue and 14th Street, Parkmore, Sandton, Johannesburg, Gauteng, South Africa.
#7 Visit The Usual on Grant with Your Dog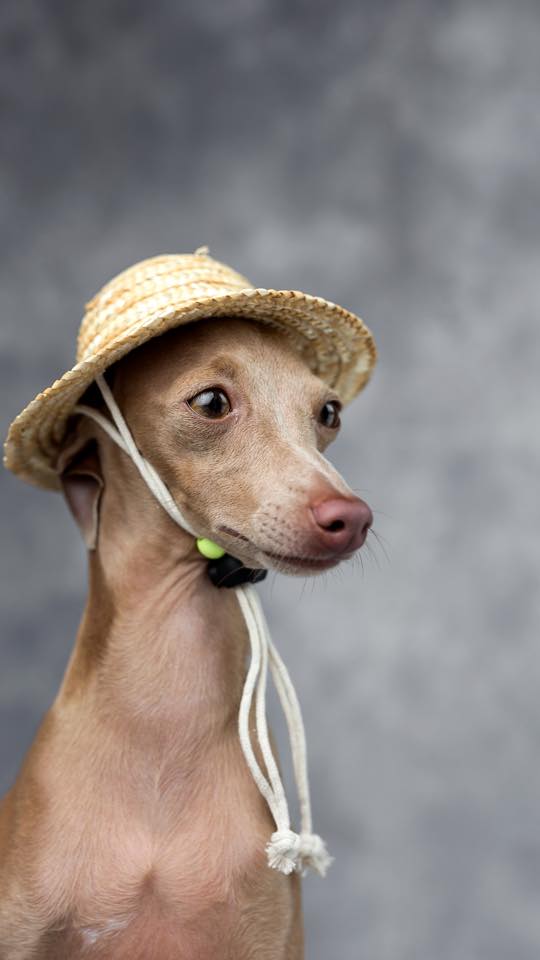 Known for their good service and friendly atmosphere, The Usual on Grant offers guests a lovely dining experience, complete with tasty foods, good coffees and above all, a lovely dog-friendly space.
They are particularly well-known for their breakfasts and great coffees – so if you wish to start your day the right way, with your pooch by your side, this is the place to go.
Contact: +27 (011) 483 0799, schwarks@polka.co.za
Website:  n/a
Address: The Usual on Grant, 66 Grant Avenue, Norwood, Johannesburg, Gauteng, South Africa.
#8 Stop by Emmarentia Dam
Located just six kilometres from the city centre, Emmarentia Dam is a wonderful place to visit for a day out in the fresh air or sunshine.
This is hailed by many as one of the best dog parks around, so of course you need to take your furry friend here to test it out for yourselves!
This 7.5 hectare-space – equipped with a large dam and fed by two smaller ones from the Johannesburg Botanical Gardens – is the ideal spot for dog walkers and their active hounds.
Contact: +27 (011) 712 6600
Website: n/a
Address: Emmarentia Dam, Olifants Road, Emmarentia, Johannesburg, Gauteng, South Africa.
#9 Walk in James and Ethel Gray Park 
This beautiful park is one of the best ones to take your dog too, especially as dogs can be off-the-leash here.
The James and Ethel Gray Park offers a tranquil setting, blessed with plenty of natural beauty and makes for an ideal place for families, dog walkers or even just those who need an escape to nature in the midst of city life.
Contact: +27 (011) 435 4727
Website: www.gauteng.net
Address: James and Ethel Gray Park, Edgewood Avenue and Melrose Street, Melrose,  Johannesburg, Gauteng, South Africa.
#10 Pop by Eat Your Heart Out
This delicious urban deli is a place of wholesome, healthy, Jewish-inspired food. They serve everything from all-day breakfasts to daily cakes and a variety of hot/cold drinks.
But perhaps the best part about them is they are dog-friendly so dog visitors will be welcomed as much warmth as their owners. And we love that they get to bond with their owners in this delightfully cosy space.
Contact: +27 (072) 586 0600
Website: www.eatyourheartout.co.za
Address: Johannesburg, Gauteng, South Africa.
These are just some of the best pet-friendly experiences you can enjoy in Johannesburg. Which are you excited to try first with your fur child?