Ah, Constantia… the land of beauty, lushness and gorgeous winelands – what could be more wonderful?
Well, what about world-class eateries to rival the best anywhere in Cape Town and beyond?
Because, along with its esteemed winelands, incredible history and spectacular scenery, that is precisely what makes Constantia so popular these days.
So, without further ado, here are the top ten not-so-secret gems Constantia has on offer:
#1 La Colombe Restaurant
Situated on the beautiful Silvermist Estate, La Colombe Constantia is a world-class restaurant, which continues to wow its visitors, year in, year out. So it's no surprise to learn that it rakes in local and international awards aplenty.
Vastly talented proprietor Scot Kirton believes in clean flavours and classical elegance, meaning that, with the restaurant's French-meets-Asian cuisine, you can expect a most marvellous marriage of food flavours and styles… And with capable executive chef, James Gaag at the helm, great things are a given too!
The food is pure, flavourful art mixed with creative beauty – and it tastes as amazing as it looks to the eyes. This ensures both a visual and literal feast for guests.
Plus, the restaurant's setting and fine dining interiors are second to none… Tempted, anyone?
Note: You can also enjoy either of La Colombe's sister restaurants: La Petite Colombe (found in Franschhoek) – or Foxcroft, which happily also lies in Constantia!
Contact: +27 (021) 794 2390
Website: www.lacolombe.co.za
Address: La Colombe Restaurant, Silvermist Wine Estate, Main Road, Constantia Nek, Cape Town, Western Cape, South Africa.
#2 Chefs Warehouse Beau Constantia
With Chefs Warehouse & Canteen and Chefs Warehouse at Maison, you would think that there would be no more (stomach) space for another superb Chefs offering… but thankfully, you'd be gravely mistaken!
In fact, this might just be one of the most imposing in terms of setting and natural location, for rolling vineyards, mountains and all-glass views add a special sense of occasion to this gorgeous restaurant.
What about the food? Well, in true Chefs style, it is sublime (be prepared to book ahead!)… And of course, we wouldn't expect anything less from the masterful chef, Liam Tomlin, who plays a big, guiding role in each of these excellent, well-loved eateries.
Note: We also seriously love Thali, found in Gardens, Cape Town.
Contact: +27 (021) 794 8632
Website: www.beauconstantia.com/eat
Address: Chefs Warehouse Beau Constantia, Constantia Main Road, Glen Alpine, Constantia, Cape Town, Western Cape, South Africa.
#3 Foxcroft Restaurant
Sister restaurant to La Colombe Constantia and La Petite Colombe, Foxcroft is yet another incredible offering – though this time it's Scot Kirton and chef proprietor/amazing pastry chef, Glen 'Foxcroft' Williams firmly in the culinary driving seat.
Foxcroft, an elegant, reservation-driven restaurant, prioritises deliciousness over everything else… and you can definitely taste that!
Working with the best local and international suppliers, at Foxcroft, they have things finely tuned – and everything is mouthwatering and beautifully plated or set up.
Add to that good service and a warm, inviting restaurant setting – and you're in for a real treat!
Contact: +27 (021) 202 3304
Website: www.foxcroft.co.za
Address: Foxcroft, High Constantia Centre, Shop 8/9, Corner of Constantia Main Road and Groot Constantia Road, Constantia, Cape Town, Western Cape, South Africa.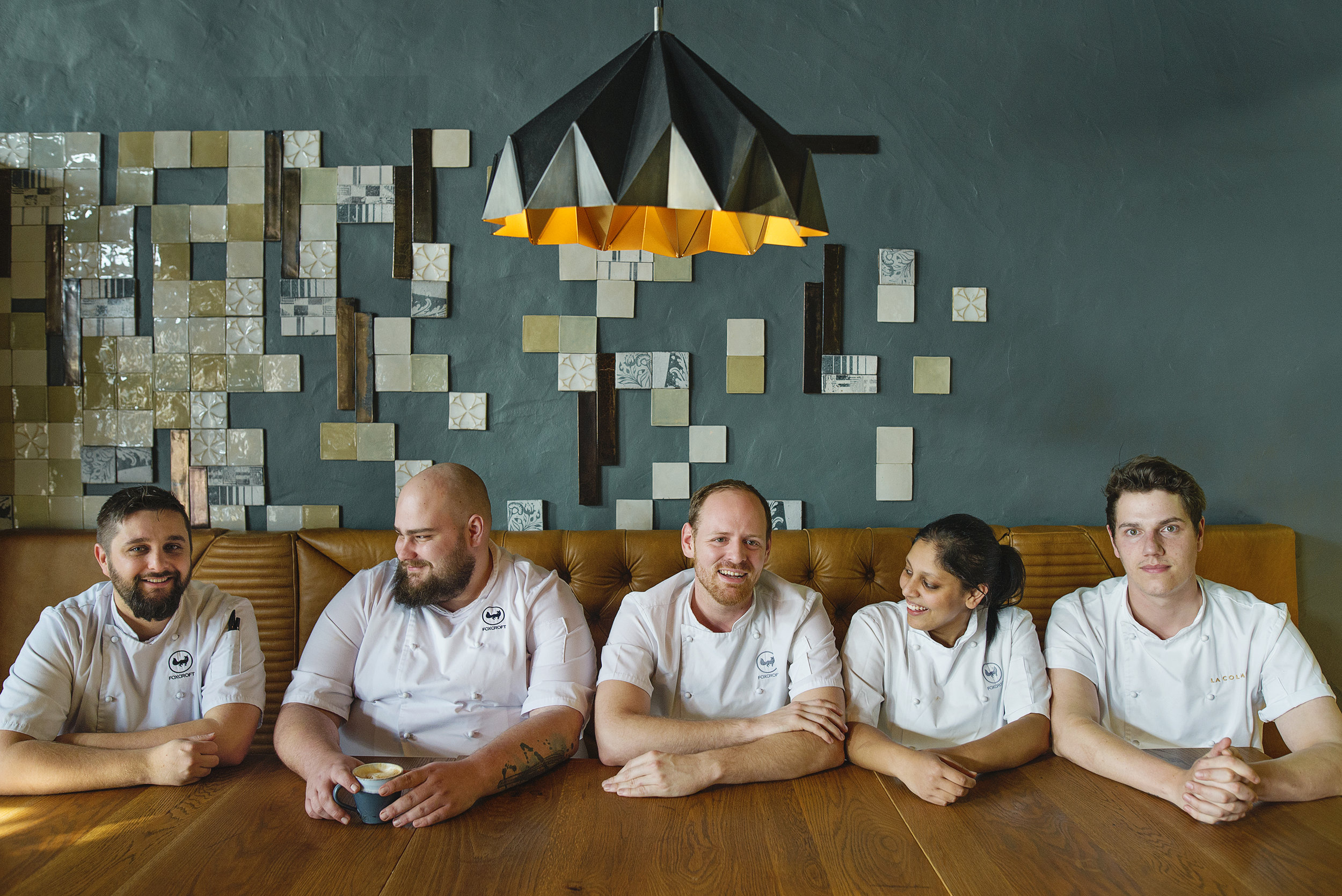 #4 Greenhouse
At Greenhouse – situated at the esteemed Cellars-Hohenort Hotel – legendary executive chef, Peter Tempelhoff and oh-so-talented head chef, Ashley Moss, bring food magic to life, as they front up a disciplined, skillful culinary team.
Greenhouse invites you to be part of a South African dining experience unlike any other – in essence, it is joyful, exploratory and fun!
This is the place where great food, timelessness and Cape class come together perfectly – isn't it time you (re)visited?
Contact: +27 (021) 795 6226
Website: www.greenhouserestaurant.co.za
Address: Greenhouse, The Cellars-Hohenort Hotel, 93 Brommersvlei Road, Constantia, Cape Town, Western Cape, South Africa.
#5 Jonkershuis Restaurant
Found on the most historic Groot Constantia Estate, Jonkershuis Restaurant is unquestionably a firm favourite among locals and tourists alike.
Here, guests can enjoy a warm, soothing indoor or outdoor experience, a relaxed, family-friendly atmosphere – and, above all, delectable, traditional Cape Malay cuisine.
Jonkershuis offers a variety of venues – perfect for special celebrations, get-togethers or lunch out in the Constantia Winelands.
Whatever the occasion, prepare to fall head-over-heels in love with this unique restaurant… because there's just something truly special about this quintessential Cape-style eatery.
Contact: +27 (021) 794 6255, info@jonkershuisconstantia.co.za
Website: jonkershuisconstantia.co.za
Address: Jonkershuis Restaurant, Groot Constantia Wine Estate, Constantia, Cape Town, Western Cape, South Africa.

#6 Bistro Sixteen82
Located on the delightful Steenberg – and named after the year in which the estate was founded – one finds the marvellous Bistro Sixteen82.
First opened in 2009, this eatery has gone from strength to strength, as it serves up delicious tapas and bistro-style offerings.
In fact, aside from the love its visitors have for it, Bistro Sixteen82 has won much local and international expert praise – and has even been listed among 20 of the World's Best Winery Restaurants by Canada's Wine Access magazine.
At Bistro Sixteen82, good wine meets with great food, prepared by innovative executive chef, Kerry Kilpin, who loves to create food that bursts with seasonal freshness and flavour.
Contact: +27 (021) 713 2211, reservations@bistro1682.co.za
Website: www.steenbergfarm.com
Address: Bistro Sixteen82, Steenberg Farm, Steenberg Road, Constantia, Cape Town, Western Cape, South Africa.
#7 Buitenverwachting Restaurant
Found on the beautiful Buitenverwachting Estate, this restaurant forms a uniquely historic part of this quality Constantia wine farm.
After a devastating storm hit in June 2017, the restaurant had to undergo some renovations – but now, it is back better than ever before!
Its interiors reflect the estate's clean, simple lines and classic elements. What's more, the mountain-facing terrace allows guests to soak up the picture-perfect views, even as they enjoy good food and wine.
The surrounding flora, meanwhile, inspires head chef and partner, Edgar Osoijnik, to create incredible rustic-meets-refined food.
The end result? A beautiful establishment, where great wine, food and mountain views exist in blissful harmony.
Contact: +27 (021) 794 3522
Website: www.buitenverwachting.com
Address: Buitenverwachting Wine Farm and Restaurant, 37 Klein Constantia Road, Constantia, Cape Town, Western Cape, South Africa.
#8 The Bistro @ Klein Constantia
The Bistro at Klein Constantia is a delightful mix of food and wine. It is all about farm-to-table goodness, head-to-toe braveness and country fare… All in all, it ensures a veritable feast of unique dishes, enhanced by Klein Constantia's choicest wines.
This chic, airy space is where Cordon Bleau chef, Graham Davies, brings his love of European food influences and South Africa's rich culinary history together beautifully – making it a winner every time.
Note: From June to September, The Bistro will be closed on Mondays and Tuesdays.
Contact: +27 (021) 794 5188, info@kleinconstantia.com
Website: www.kleinconstantia.com
Address: The Bistro at Klein Constantia Estate, Klein Constantia Road, Nova Constantia, Cape Town, Western Cape, South Africa.
#9 Harbour House Constantia Nek
The Harbour House Group might have several restaurants dotted about the Cape Peninsula, but after its famous Kalk Bay branch, Constantia Nek is arguably one of the most impressive as far as settings go.
Overlooking the beautiful Constantia Winelands and uniquely situated atop Constantia Nek, this graceful, predominantly seafood eatery provides guests with a memorable restaurant setting – and quality, fresh food to boot.
Note: The venue is also perfect for small, intimate weddings, corporate functions or even international tour groups.
Contact: +27 (021) 795 0688, constantianek@harbourhouse.co.za
Website: www.constantianek.co.za
Address: Habour House Constantia Nek, Constantia Nek, Cape Town, Western Cape, South Africa.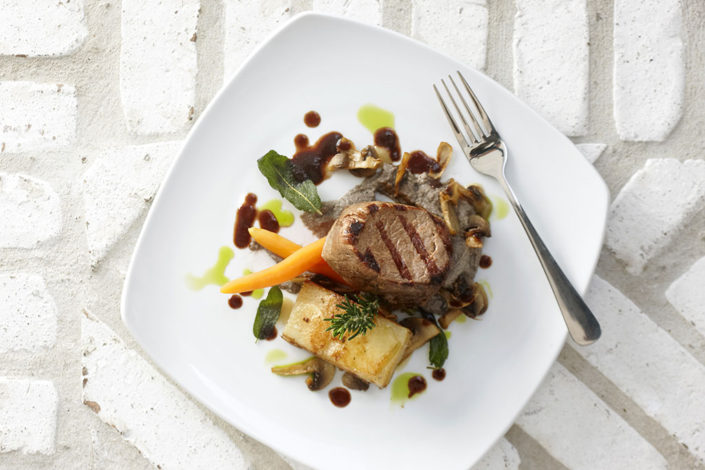 #10 Chardonnay Deli
While not strictly a restaurant (it's in fact an upmarket farm stall, bakery and deli in one), it would be remiss of us to not include Chardonnay Deli on a best Constantia restaurants list.
This is down to the fact that it is one of the most popular pit-stops in the Constantia Wine Valley… And when you cross over into its cosy, inviting threshold – bursting with all kinds of mouthwatering goods and thoughtful products – you'll understand why.
Owned by the successful Charmaine Lilje (who is behind Chardonnay Chefs, a top catering company), Chardonnay Deli is big on organic, healthy foods and homemade products alike. This makes it even more appealing, especially to health-conscious eaters and mindful shoppers.
Stock up on your essentials, browse the vast selection of excellent cakes or even just lose yourself in the glorious food labyrinth that is Chardonnay Deli… Either way, you'll leave inspired, revitalised and wowed.
Contact: +27 (021) 795 0606
Website: www.chardonnaydeli.co.za
Address: Chardonnay Deli, Constantia Main Road, Constantia, Cape Town, Western Cape, South Africa.
These are just some of the incredible eateries nestled in the gorgeous Constantia Winelands region – and we think each one is memorable and special in its own right.