Unlike Cape Town, Durban may not have the wine – but they sure know how to do their coffee right. Recent years have seen royal roasters popping up faster than you can say 'mocha' and the sunny city is definitely fully equipped to supply you with that perfect brew.
Here's a list of some of the top 20 coffee picks in (and around) Durban:
#1 Lineage Coffee SA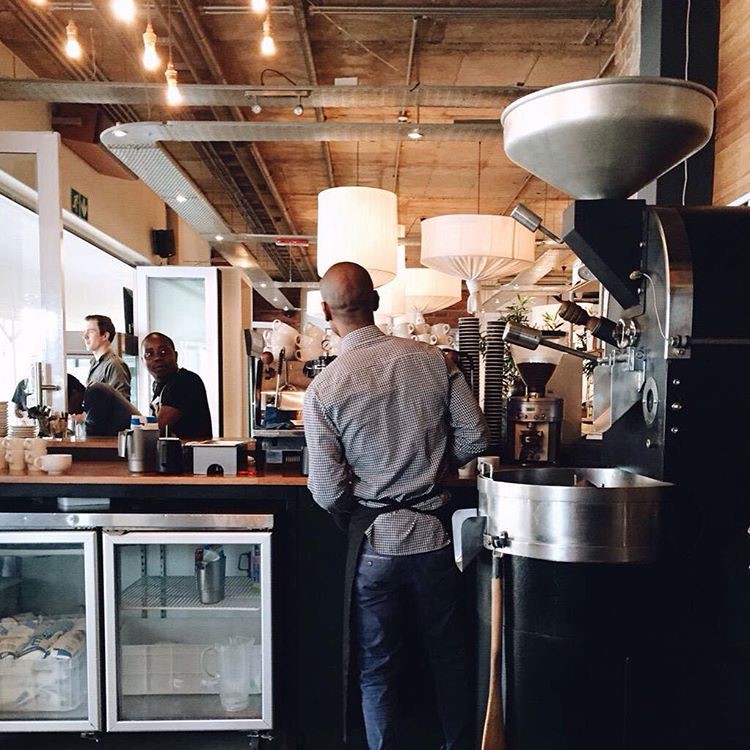 Photo credit: Lineage Coffee SA via Instagram
Established in 2012 by former SA Barista Champion, Craig Charity, and lying a little inland in Hillcrest, Lineage Coffee is hugely popular among locals.
With Craig overseeing operations, you know your java will be on another level. He has also partnered with Stretta Café so there's good Italian cuisine to be had with your coffee.
Contact: (031)7658862   (Stretta Café), info@lineagecoffee.com
Website: http://www.lineagecoffee.com
Address: Shop 2, Builders Way Centre, 3&5 Builders Way Road, Hillcrest
#2 Colombo Coffee & Tea
Founded in 1923 by Norman Richardson, who was just seventeen at the time, Colombo Tea Agency started in the old basement of Barnes & McFie Arcade. Although much has changed since then, their commitment to producing the finest coffee (and tea) for your enjoyment, remains the same today as it was then.
Colombo source their coffee from the best producers in Africa, South and Central America and Indonesia.
Contact: (031) 205 3283
Website: http://www.colombo.co.za
Address: Shop 1, 59 Adelaide Tambo Drive, Durban North
#3 Iwantmycoffee
Opened in March 2013, by Just Jinjer singer Ard Matthews and partner, award-winning photographer and author, Deborah Good Umhlanga-based iwantmycoffee came to life after the couple experienced Espresso Lab at Cape Town's famous Old Biscuit Mill, and it left a strong impression on them.
With hand-picked world class baristas and the world's only naturally occurring de-caf coffee, the pair made iwantmycoffee into something lovely.
They've now passed the mantle onto Marliyn Garreau, who's ensured the brand remains true, serving great coffees, freezos and light breakfasts and lunches.
Contact: (031) 566 5584
Website: http://www.iwantmycoffee.co.za
Address: Shop 001, Ground Floor, Mayfair on The Lake, Corner Park Lane and Park Drive, Umhlanga
#4 The Bean Green Coffee Company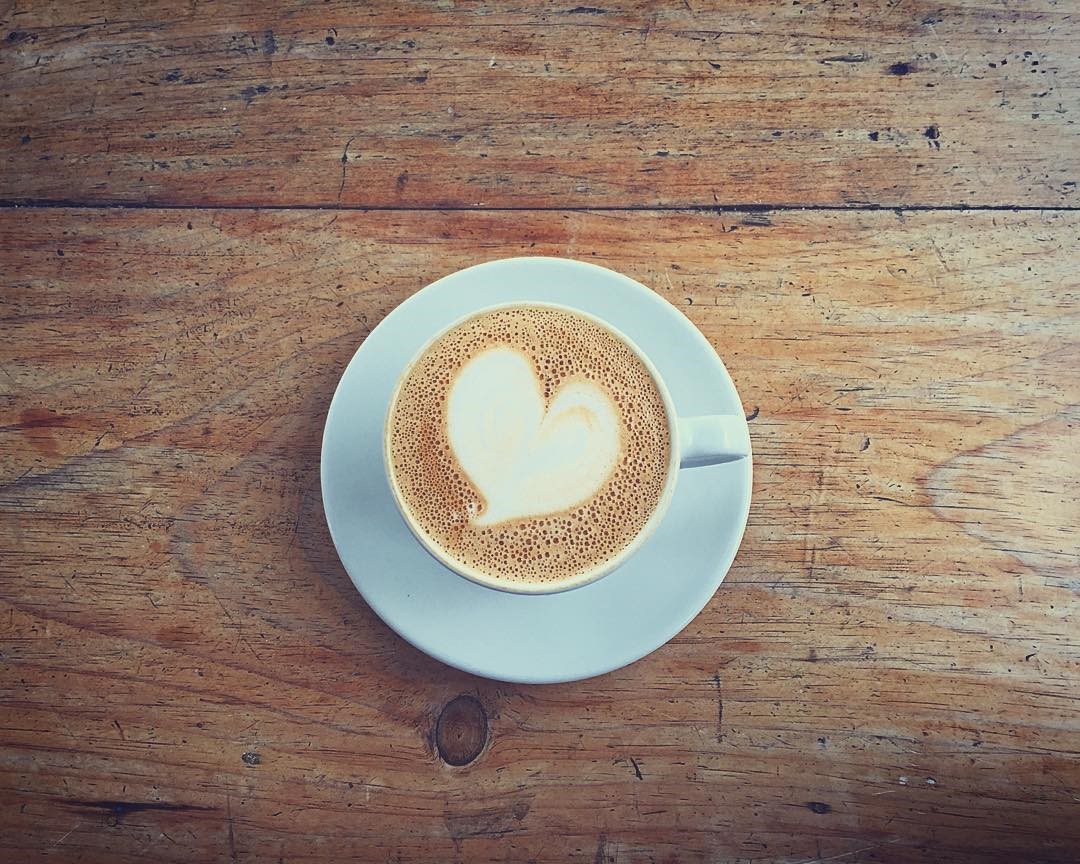 Photo credit: Trevor van Zijl via Instagram
Owner Peter Winter began by importing beans and now, he has his own Durban roaster, which he runs with his daughter, Mel. Together with their small but great team, they bring you no-nonsense coffee… the good stuff, as one might say, like their famous Bluff Bru blend.
Contact: (031) 201 8122
Website: http://www.beangreen.co.za
Address: 147 Helen Joseph Road, Durban
#5 Republik Coffee
Opened in 2014, RepubliK proudly offers coffee, craft beer, breakfast and gourmet burgers… what more could you want? Well, how about sustainable, free range produce for the people? And they  also specialise in high quality and great tasting products!
Contact: (031) 573 1429
Website: http://republik.co.za
Address: Unit 8 Broadway, Durban North
#6 Jacksonville Coffee
Hidden away inside Prime Human Performance Institute and Hertex Fabrics (Florida Road, Durban), this could be Durban's coffee secret and Moses Mabhida Stadium's best treasure.
There's also more on offer than just good coffee… try their light meals (sit down or to-go) to get the oomph you need to kick-start your day.
Contact: (031) 940 5556
Website: http://www.facebook.com/pg/JacksonvilleCoffee
Address: Moses Mabhida Stadium, Shop 2 & 3, 44 Isaiah Ntshangase Road, Durban
#7 The Coffee Tree Co.
With branches in Glenwood and Umhlali and owned by the efficient Judd Campbell and her great teams of staff, The Coffee Tree Co. has indeed made a name for themselves and aside from good coffee, they offer a fun, eat out experience complemented by tasty breakfasts, brunches or sandwiches.
Contact: (083) 794 5875 (Glenwood)
Website: http://thecoffeetree.co
Address: Corner Daventry Place & Cato Road, Durban
#8 Counter Culture Café
Open only a few months and already this café has already been making waves, having won the Café Society Award for best café on the whole North Coast after its first month of operation.
Located in Ballitoville, they offer specialty coffee, as well as a fresh, basic menu, artisanal alcohol, unique wines and a whole lot more.
Contact: (032) 586 0926
Website: http://counterculturesa.co.za
Address: 22 Sandra Road, Ballitoville, KZN
#9 Bellevue Café (Kloof)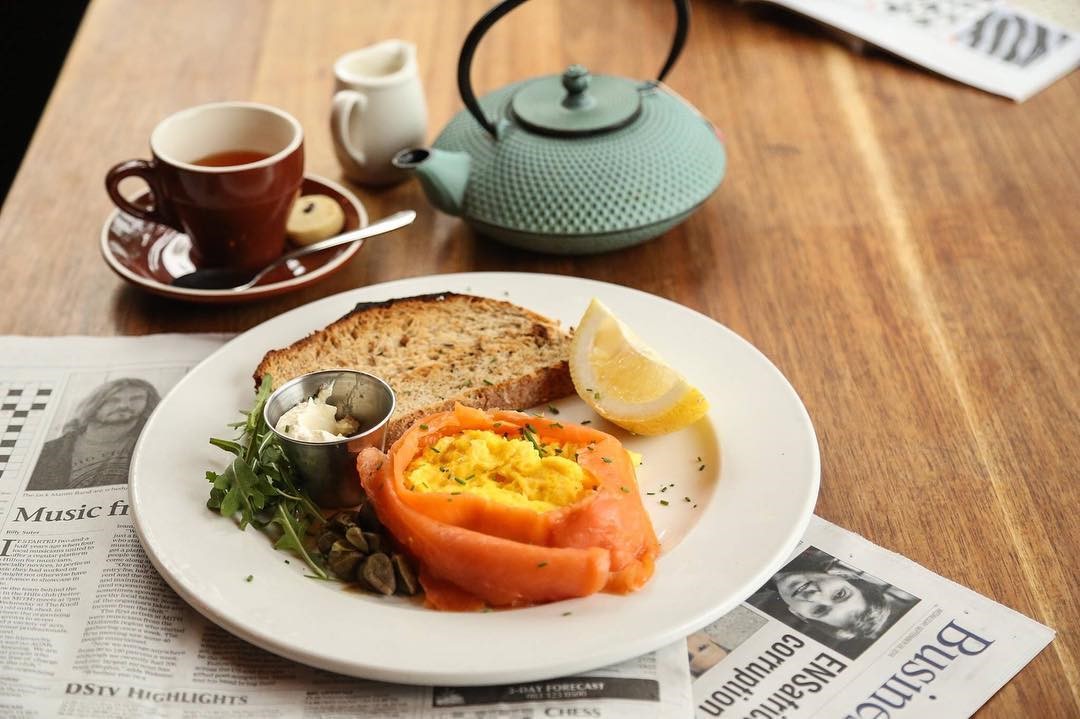 Photo credit: Bellevue Café via Instagram
This artsy, comfy bistro and café, with chef-patron Chris Black and Guy Cluver at its helm, has got casual comfort and good service just right.
It's a popular place in Kloof, serving breakfast, lunch and dinner, with a long list of coffee variations to enjoy.
Contact: (031) 717 2780
Website: http://www.bellevuecafe.co.za
Address: 5 Bellevue Road, Kloof
#10 The Bike & Bean
Enjoy a seaside coffee and bike experience at this Durban café. Located on Country Club Beach, its views are to die for.
After you've enjoyed your cuppa of single African origin coffee and a tasty meal, rent a bike or body board for the beach.
Contact: 082 773 6870
Website: http://www.bikebeandurban.com
Address: 290 Snell Parade, Durban
#11 Savior Coffee Co.
 Savior Coffee Company are truly inspirational, as they endeavour to support local entrepreneurs. When they discovered that the Carlson family, also from Durban, were doing amazing work in Burundi and making sinfully good coffee, Long Miles Coffee, they brought some of that coffee to Savior for your enjoyment.
Contact:  (082) 447 9690
Website: http://www.saviorbrandco.co.za
Address: 51 Station Drive, Morningside, Durban
#12 Corner Café
This is an eco-friendly and relaxed café in Glendwood. It offers Mediterranean fare and lovely photo wall murals to keep your mind at ease. While you're there, enjoy a good meal with your mocha.
Contact: (031) 201 0219
Website: none
Address: 197 Brand Road, Glenwood, Durban
#13 Jooma Coffee Café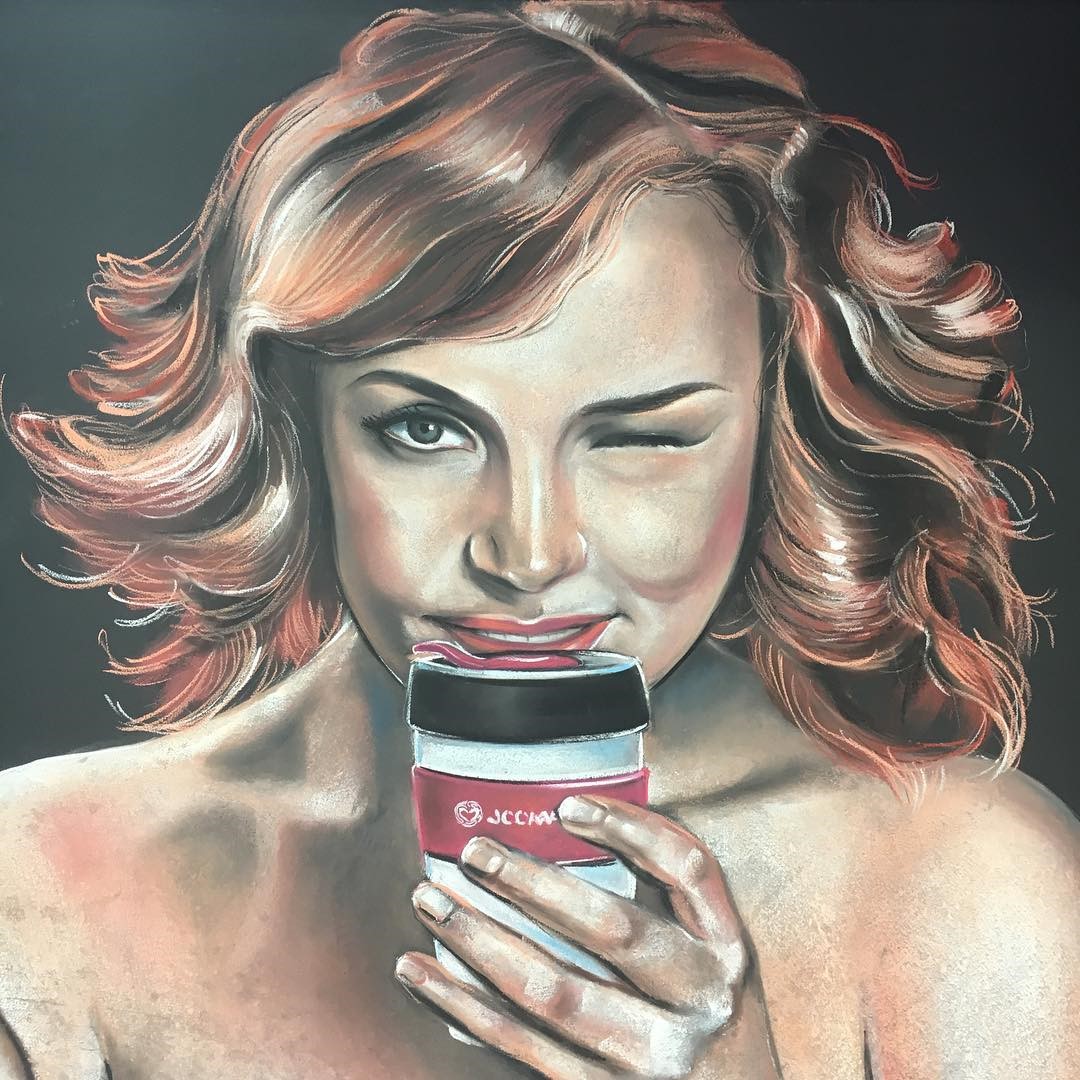 Photo credit: Maritza van As via Instagram
Jooma Coffee in Kloof provides one with great coffee in a friendly and welcoming atmosphere. With their speciality The Inner Sense Coffee, they will ensure your cup of coffee is everything it should be … and more.
Contact: (031) 764 5828
Website: https://www.facebook.com/Jooma-Coffee
Address: 2 Village Road, Kloof
#14 Lola's Bistro
This coffee shop and bistro began as a lifelong dream between a father and his daughter. Inspired by their passion for great coffee and people, they wanted to build a growing food and coffee community in Durban.
Lola's is more than just a coffee shop though, for it offers guests a full dining experience too.
Contact: (031) 828 7011
Website: https://www.facebook.com/pg/LolasBistroDbn
Address: 101 Florida Road, Quarters hotel, Durban
#15 Arts Café
Arts Café, formally KwaZulu Natal Society of Arts and now under Monique Kurvers's management, is Glenwood's favourite café courtyard.
They serve delicious food and of course, excellent coffee. Attached to the café is a gallery, which holds regular exhibitions.
Contact: (031) 277 1702
Website: http://www.kznsagallery.co.za
Address: 166 Bulwer Road, Glenwood, Durban
#16 Parc Café
Parc desires to give Durban the best possible café experience, offering thoughtful, smart and affordable food in a homely atmosphere.
Nestled in the heart of Glenwood, their service is friendly and theirs is a social, yet relaxed Durban experience. The menu is seasonally focussed and they source the best ingredients possible. Oh, and they also do coffee pretty well too!
Contact: (031) 205 7285
Website: http://www.parc-cafe.co.za
Address: Shop 2A, Oslo Buildings, 394 Esther Road, Glenwood, Durban
#17 Old Town Italy
Photo credit: Old Town Italy via Instagram
Evoking a sense of history and more romantic values, which favour a slower, simpler and better quality of life, Old Town Italy does things as they should be done.
They have an extensive menu, and their coffee, the La Dolce Vita Caffe blend, is sourced from some of the best coffee producers globally before it's sent to Noceto,  South Milan to a legendary roaster , with some 50 years' experience, and then it's brought back here for you to savour.
Contact: (031) 566 5008
Website: http://oldtown.co.za
Address: 39 Meridian Drive, Meridian Park, Umhlanga Rocks, Durban
#18 Antique Café, Churchill House
At Churchill House, hospitality and Bohemian vintage vibes meet, and at their in-house, Antique Café, the coffee is brewed to be most amazing.
While you're there, browse through the stores, which include: Cadman & Bailey, Flower Power, Vintagequirkyness and Vintage & Collectibles.
Contact: (031) 303 5959
Website: https://www.facebook.com/pg/Churchill-House
Address: 93 Churchill Road, Durban
#19 Fortunes Coffee Shop
Offering breakfast and coffee in Durban, Fortunes Coffee Shop, a café and bakery, is found in Morningside, Durban.
They serve egg breakfasts, sandwiches, croissants, pancakes, salads, burgers, coffee and even a dedicated kiddies menu.
Contact: (031) 312 0773
Website: none
Address: L22 Windermere Ctr, 163 Lilian Ngoyi Road, Morningside, Durban
#20 Salisbury Café
This tranquil café serves great coffee and select breakfasts, lunches, cakes and treats in the heart of Westville. They are also fully licenced so you can enjoy a drink too while you're there, if you fancy to.
Contact: 031 267 2425
Website:  http://www.s-cafe.co.za
Address: 22 Salisbury Avenue, Westville, Durban
So sure, let's concede that Cape Town may have the wine… but Durban sure does their coffee just fine, and there are some really top spots for you to enjoy the perfect flat white or dark espresso at.