The seaside town of Hermanus not only considers itself to be the (land-based) whale capital of the world but, all whales aside, this popular travel destination also offers visitors a range of top class restaurants, fun experiences and awesome indoor/outdoor adventures to enjoy.
Here are some of the best experiences to partake in during 2017:
#1 Have a whale of a time
Every year, from June to December, this coastal village becomes a haven for the whales, who migrate back to these shores annually to calve and mate. Because of this, Hermanus is now known as the land-based whale capital of the year.
Not only do they have their own Whale Festival – but there are plenty of ways to watch the whales – whether it's from shore or out at sea, like with Southern Right Charters' whale-watching tours.
Contact: (082) 353 0550
Website: southernrightcharters.co.za
Address: Southern Right Charters, Hermanus, Western Cape
#2 Head to Grotto Beach
This blue flag beach is one of Hermanus's most popular attractions and is simply a must when visiting, especially since it offers a massive, sandy stretch of shoreline, with glorious views of mountain and sea alike.
The beach is also dog-friendly… provided you keep your pooches leashed and clean up after them at all times!
Contact: (028) 312 3180
Website: www.hermanus.co.za
Address: Grotto Street, Hermanus, Western Cape
#3 Get active in Fernkloof Nature Reserve
This beautiful reserve offers a glorious escape into nature… Covering some 18 square km, the reserve provides visitors with a chance to experience some amazing hiking, cycling and walking trails, all while taking in unique Cape fauna and flora in the process.
Contact: (028) 313 0819
Website: www.fernkloof.org.za
Address: Fernkloof Nature Reserve, Hermanus, Western Cape
#4 Explore the Hermanus Country Market
Every Saturday, visitors can enjoy this fun country market, which offers organic produce, fresh herbs, food and wine stalls, home-grown goods, trinkets, jams, deli eats and more.
Be sure to pop on by and experience a market, Hermanus-style.
Contact: (072) 883 3894
Website: hermanuscountrymarket.co.za
Address: Fairways Avenue & Jose Burman Drive, Hermanus, Western Cape
#5 Visit Lembu Gallery & Studio
Lembu Gallery is a wondrous place – located within a hundred-year-old fisherman's cottage – for art lovers and aspiring artists to explore.
With works from across the globe (though there's a firm focus on African works), Lembu offers a creative escape and makes for a unique addition to Hermanus.
Contact: (028) 312 1187
Website: www.lembu.co.za
Address: 10 Harbour Road, Hermanus, Western Cape
#6 Enjoy top class wine tasting at Creation Wines
A wine lovers' paradise: Creation Wines offers both sustainable, award-winning wines and immaculate facilities. They also enjoy a stunning setting in the highly sought-after Walker Bay wine region.
At the estate, visitors will also encounter the delightful Creation Wines Restaurant, which is the perfect place to eat after some quality wine tasting at the Tasting Room.
Contact: (028) 212 1107
Website: www.creationwines.com
Address: Hemel en Aarde Road, Hermanus, Western Cape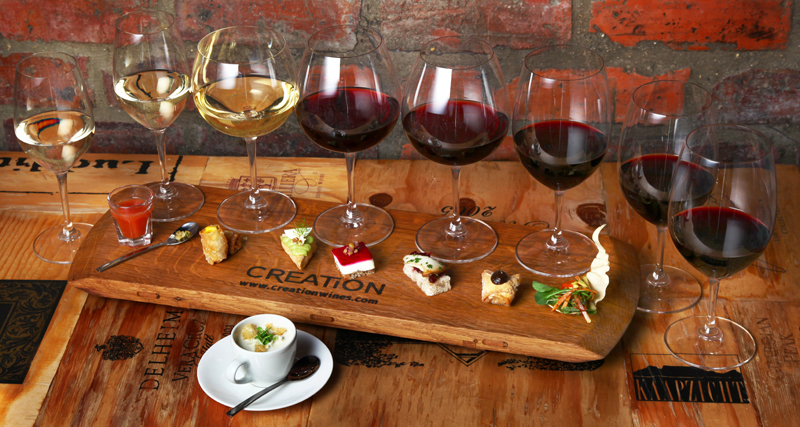 #7 Visit The Whale House Museum
Learn more about this migrating mammals (and other sea creatures) at The Whale House Museum.
Educate yourself with some cool audio-visual shows, photographic exhibitions, a life-sized whale display and informative installations too.
Contact: (028) 313 0418
Website: www.southafrica.net
Address: The Whale House Museum, Hermanus, Western Cape
#8 Savour Bouchard Finlayson's world-class wines
This internationally renowned boutique winery is definitely the place to go if you're after some interesting wine experiences and/or tastings.
They offer a selection of different wine tastings (some of which may leave your purse much lighter than before…)… Yet, with such a stellar reputation across the local and international wine industry, you know you're in for a quality offering no matter which you opt in for.
Contact: (028) 312 3515
Website: www.bouchardfinlayson.co.za
Address: R320, Hermanus, Western Cape
#9 Relax at Voelklip Beach
This small, sandy beach is a popular spot for surfing but it also features grassy lawns, ideal for outdoor picnics when the weather's fair.
There are also some rocky coves close at hand; these help to add a sense of secluded beach lounging. The beach has basic ablution facilities, but parking is quite limited.
Contact: n/a
Website: hermanus.co.za
Address: Voelklip Beach, Hermanus, Western Cape
#10 Tuck in at Betty Blue Bistro
Undoubtedly one of Hermanus's most well-loved and highly rated eateries, Betty Blue Bistro is a dash of colour and food passion in the Main Road – and as such, it is an experience in and of itself.
They specialise in delicious light meals, like healthy breakfasts, mouth-watering pancake varieties, soups, burgers and chips and of course, decadent sweet stuff too!
Contact: (028) 125 0037
Website: bettbluebistrohermanus.com
Address: 126 Main Road, Hermanus, Western Cape
#11 Stay a while at Sumaridge Wine Estate
This estate lies between two mountain ranges and enjoys commanding sea views, so not only is it blessed with a spectacular setting – but it also offers visitors award-winning wines.
If you wish to spend some time in literal heaven-on-earth, then book a seven-day plus accommodation getaway at Sumaridge's The Lodge: a secluded, five-room house, which is both child- and wheelchair-friendly.
Contact: (028) 312 1097
Website: www.sumaridge.co.za
Address: Upper Hemel-en-Aarde Valley, Hermanus, Western Cape
#13 Bend a bowstring with Hermanus Field Archery Club
Try your hand at the ancient technique of archery – a learned skill dating back to 10,000 BC – with the Hermanus Field Archery Club (HFAC).
The club offers a professional range of targets between 10 – 80 yards, and a circular course with 28 different stations. The picturesque course is nestled among fynbos and pines.
Contact: n/a
Website: www.wparchery.org
Address: R43, between Kleinmond and Bot River turn-offs, Hermanus, Western Cape
#14 Indulge your inner bookworm at Hemingway's Bookshop
Not only has this little bookshop been featured in the New York Times but its fame has reached many other corners of the globe – and as such, it is internationally recognised as a book lover's essential port of call.
If you're after seeing rare, unobtainable or simply out-of-print books, this wondrous place is a must when in Hermanus.
Contact: (028) 312 2739
Website: www.hermanus.co.za
Address: Warrington Place, 4 Harbour Road, Hermanus, Western Cape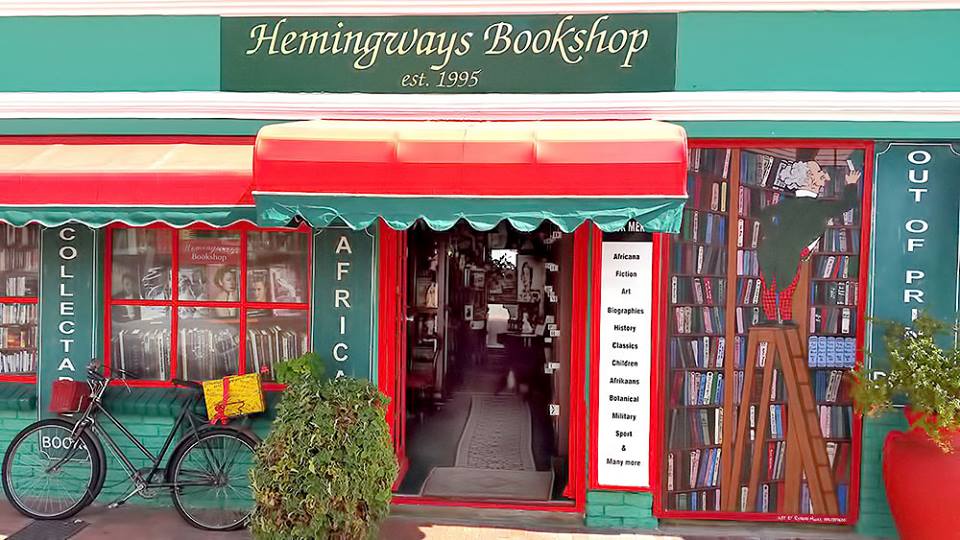 #15 Tackle Hermanus MTB Trails
Starting at the Hemel-en-Aarde Village, these four different MTB trails will plunge riders deep into the heart of Hemel-en-Aarde's raw, natural beauty.
Choose between the blue, green, red and black trails; each track comes with its own level of difficulty, so riders of all classes and styles will be well catered for.
Contact: (082) 828 6567
Website: www.hermanusadventures.co.za
Address: Hemel-en-Aarde Village, Hermanus, Western Cape
#16 Stop by Benguela Cove Estate
If it is memorable wine tasting that you're after, then Benguela Cove Estate is the place for you. But what's more, this stunning estate also offers a very elegant restaurant for visitors to enjoy a meal at.
What's more, wine tasting out on the lagoon aboard a serene cruise on a 12-seater pontoon called Lady Bonnie is pretty epic too!
Contact: 083 645 6198
Address: Benguela Cove Lagoon Wine Estate, R43, Bot River Lagoon, Hermanus, Western Cape, South Africa.
Website: www.benguelacove.co.za
#17 Revisit the past at De Wet's Huis
In 1983, museum staff dismantled the old Dutch Reform Sunday School house and transported its numbered stones and timber off to a new location and then, in 1987, the cottage was rebuilt in Fishermen's Village. Today, it houses an amazing photo museum with a photographic exhibition of old Hermanus, dating back to the last century.
There are also trophies, furniture and a herb garden to be seen at this history-holding little cottage.
Contact: (028) 312 1475/2629
Website: www.old-harbour-museum.co.za
Address: Hermanus, Western Cape
#18 Visit Hamilton Russel Vineyards
Located close to the sea, Hamilton Russell Vineyards is one of the most southerly wine estates in Africa. It falls under the Hemel-en-Aarde Valley: a place just behind Hermanus, that is famed for its rural, natural beauty.
The estate specialises in Chardonnay and Pinot Noir, so if you visit, be sure to get a bottle to enjoy at home or sample a glass while at the estate.
Contact: (028) 312 3595
Website: www.hamiltonrussellvineyards.com
Address: R320 Hemel-En-Aarde Valley, Hermanus, Western Cape
#19 Take in the views at Kwaaiwater
Like its name implies, during high tide, this amazing viewing spot is surrounded by angry waters that froth and foam…
The rest of the time, however, this little rocky beach of sorts (reached via the delightful Cliff Walk) is a great place to take in some fauna, flora and of course, those irritated waters too…
Contact: n/a
Website: n/a
Address: Hermanus, Western Cape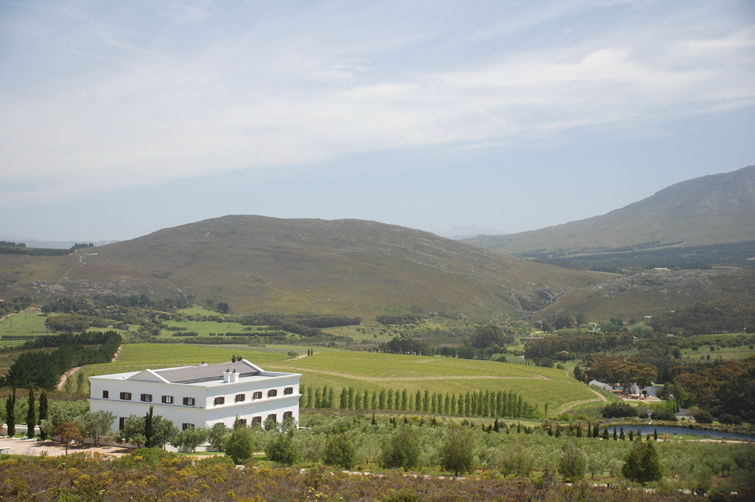 #20 Discover Hoy's Koppie for yourself
Known as the 'Jewel of Hermanus', Hoy's Koppie provides visitors with a glimpse into both the area's history and nature.
Part of the Fernkloof Reserve, Hoy's Koppie – now named for the pioneering Scot, Sir William Hoy, who loved hiking up it (though it used to be called Klip Kop in olden times) – provides eager explorers with an easy walk up its isolate location, 75-metres above sea level.
Contact: (028) 313 8111
Website: www.capetownetc.com
Address: Hermanus, Western Cape
These are just a few of the many reasons to explore this captivating Western Cape coastal town… it's no wonder the whales love Hermanus so much!