Western Cape town, Langebaan, may be the West Coast's seaside darling, drawing holiday goers (no matter the season or weather forecast) with its pristine beaches, hidden spots and fun activities – but it's also a great place to enjoy a meal by the sea…
With that in mind, here are the top 20 Langebaan restaurants to enjoy in 2017:
#1 Die Strandloper Restaurant
This popular, open air seafood restaurant – situated right on the beach – offers casual, fun dining and great South African delicacies, like braaied snoek, lamb bredie, moerkoffie or roosterkoek to enjoy.
It's also a fun spot to dine because impromptu musical performances from guests and laidback beachwear are all part of the vibe.
Please note that bookings are advised.
Contact: (022) 772 2490
Website: www.strandloper.com
Address: Die Strandloper Restaurant, Langebaan, Western Cape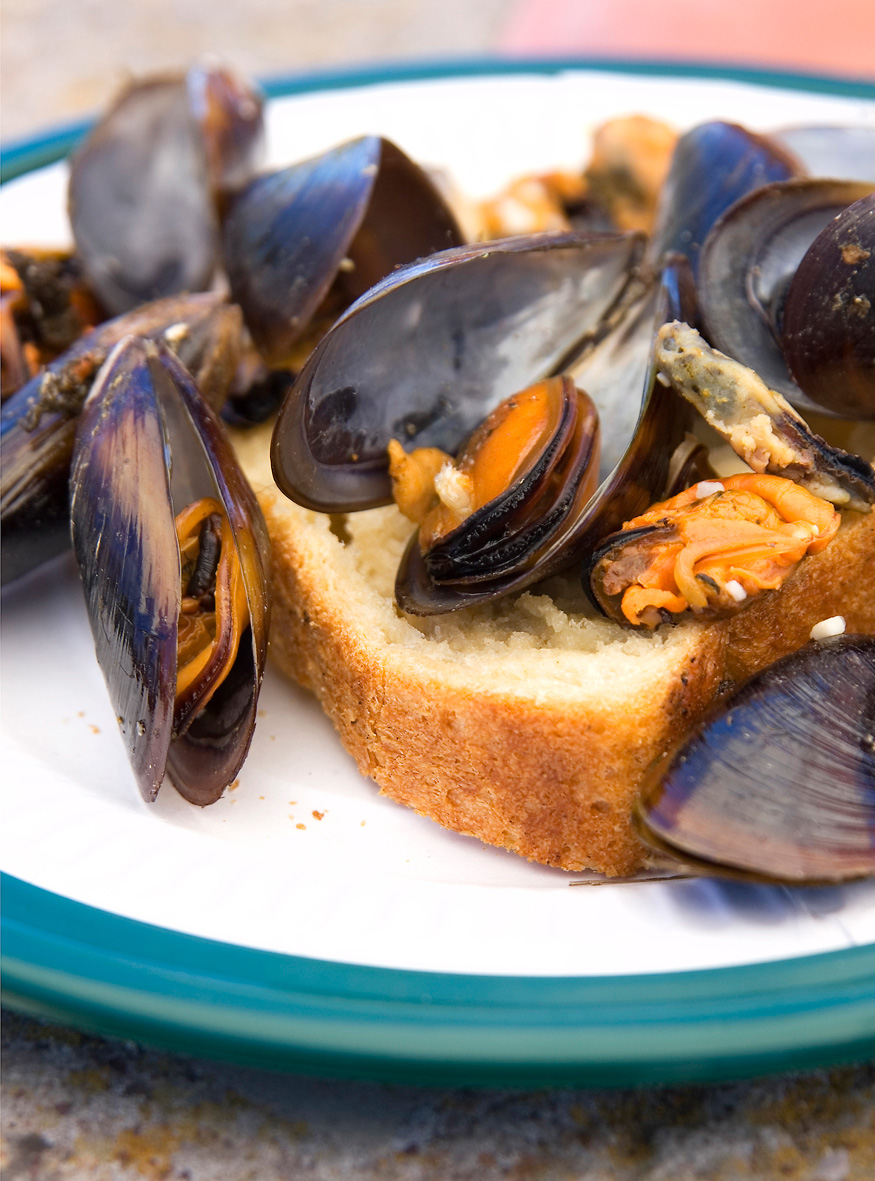 #2 Pearly's Restaurant
Founded in 1993 by Jan Wamerdam, Pearly's has the honour of being Langebaan's "longest established top restaurant", born out of a small beach café.
This Langebaan landmark lies right on the beach, overlooking the much loved Langebaan lagoon. Specialising in seafood, grills, pasta, stir fry, cocktails and pizza, Pearly's also provides some stunning sunsets for its diners to savour too…
Contact: (022) 772 2734
Website: pearlys.co.za
Address: Pearly's Restaurant, on the beach, Bree Street, Langebaan, Western Cape
#3 Breeze Restaurant and Lounge Bar
This hotel-restaurant and wine bar, open for breakfast, lunch and dinner, offers dishes carefully considered and crafted by chef James Preyser.
With its trendy, yet friendly restaurant atmosphere, diners will immediately feel at ease as they tuck into the likes of curries, steak and fish.
Contact: (022) 772 1078
Website: www.breeze-restaurant.com
Address: 9 Bree, Langebaan, Western Cape
#4 Boesmanland Plaaskombuis
This farm kitchen serves informal African food, fresh seafood and yes, of course, proper boerekos, out on the beach. Food is prepared over open fires using big, black pots and at Boesmanland Plaaskombuis, it's about tradition mixed with good, wholesome food.
The restaurant also doubles as a wedding venue but either way, bookings are essential.
Contact: (022) 772 1564
Website: boesmanlandfarmkitchen.com
Address: Boesmanland Plaaskombuis, Langebaan, Western Cape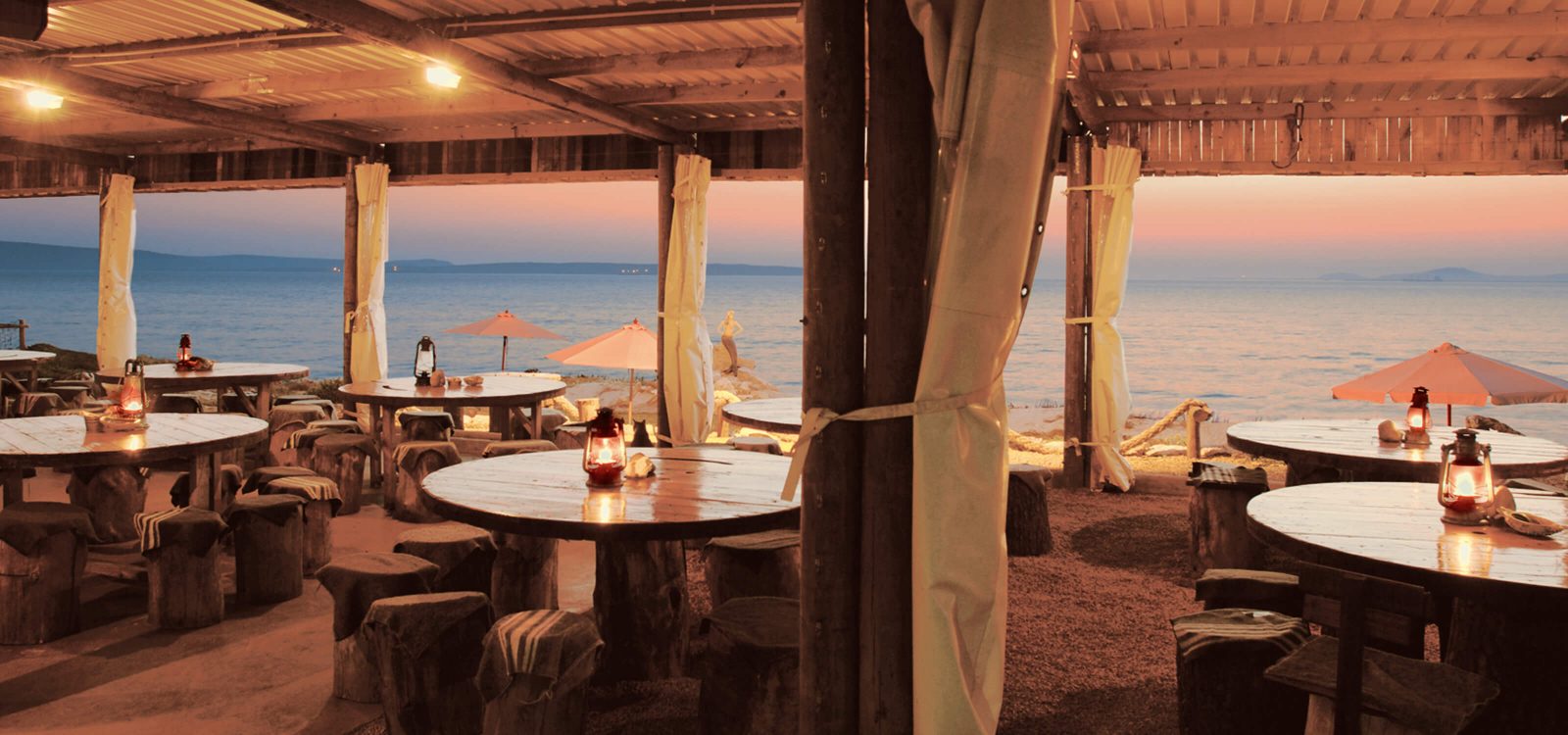 #5 Kokomo Beach Bar & Restaurant
If you're looking for fine food on the beach, then, when it comes to Langebaan, Kokomo Beach Bar & Restaurant is your answer.
This family-friendly restaurant offers a great menu, with mouth-watering fresh seafood dishes, like tempura yellow tail or mussels in garlic and white wine, as well as deliciously sinful dessert options (like warm chocolate pudding with honeycomb nuts and toasted marshmallow), and so much more.
Contact: (022) 772 1600
Website: www.facebook.com/kokomolangebaan/
Address: Kokomo Beach & Bar Restaurant, 121 Hoof Street, Langebaan, Western Cape
#6 Flags
Offering food, drinks and live music all, Flags is something of a second home to many in Langebaan…
Choose from delicious breakfasts, meze and starters, salads, main meals (including steak and espetada), burgers, poultry, seafood, pasta or even pizza. Whatever you order, you're unlikely to be disappointed when the food tastes as good as it looks.
Contact: (022) 772 1278
Website: flagssa.co.za
Address: Flags, 1 Bree Street, Langebaan, Western Cape
#7 Ginja Beanz Coffee Café
So much more than just a coffee shop, this is a local where friends love to gather daily.
Ginja Beanz micro-roast their own coffee and many consider theirs to be the best coffee in Langebaan. (They also supply coffee from the likes of Truth Coffee, Stoppelbaard Koffie and the world's strongest brew, Black Insomnia Coffee.)
It's about so much more than just the beans and the brews though… because the food and atmosphere here are also tops. Try Ronni's Liver, Venison Burger or spicy mayo, Chicken and Avo Wrap with your java.
Contact: (022) 772 2221
Website: www.ginjabeanz.co.za
Address: Ginja Beanz Coffee Shop, 17 Waterfront Square, Suffren Street, Langebaan, Western Cape
#8 The Pancake Place
This fully licenced coffee shop invites you to try something sweet… or savoury because let's face it, pancakes are great whether you have them with chocolate chip or with chicken mayonnaise and tomato, with chips on the side.
If pancakes aren't part of your pick, you can enjoy light lunches, waffles, kroketten, burgers and more savoury snacks, with sit-down or takeaway equally welcome.
Contact: (022) 772 2365
Website: wikivillage.co.za/the-pancake-place
Address: The Pancake Place, Oostewal Road, Langebaan, Western Cape
#9 The Curry Bar
Serving the best Durban curries in the West Coast, this little spot has big taste and big heart aplenty. Here, one can enjoy sit-down or takeaway meals of the spicy variety.
Try appetisers like samosas, falafels or spring rolls, progress to roti wraps, curries (and rice), breyani, grills or even legendary bunny chows. They also have tasty on-the-go snacks like vetkoek and chicken livers/mince and chili bites.
Contact: (022) 772 0595
Website: www.thecurrybar.com
Address: The Curry Bar, 120 Oostewal Road, Langebaan, Western Cape
#10 Die Watergat
This one-stop pub that has it all – whether you're after a bite to eat, a night out on the town or just some chilled drinks with your mates, Die Watergat really is in every way the main pub stop along the West Coast.
This cosy, yet bustling pub gets pretty busy on weekends and public holidays – but don't let that stop you visiting. If great pizza, steak or calamari and chips sound good to you, then swing on by.
Contact: (022) 772 2966
Website: www.touchlangebaan.co.za
Address: Die Watergat, Free Port, Oostewal Street, Langebaan, Western Cape
#11 Thali Thali Game Lodge Restaurant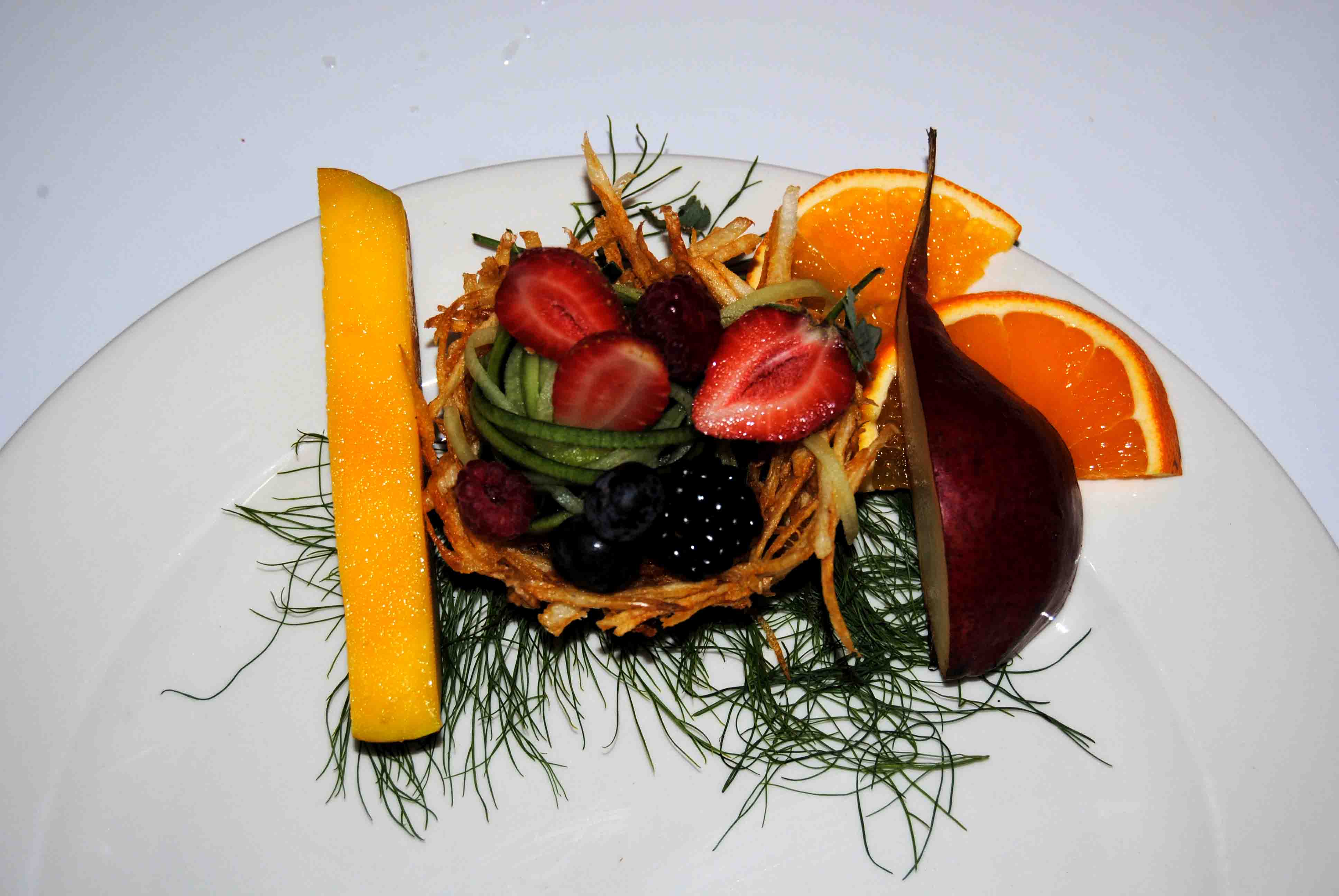 Not only can you enjoy amazing game drives and luxury safari accommodation at Thali Thali but their restaurant also offers a great West Coast experience.
Enjoy sunsets and stars from their deck, sit in the restaurant and bar (located next to the lapa and splash-pool) or have a lazy lunch in the garden, while the kids play on the nearby jungle gyms.
They offer tradition SA cooking, with generous portions and beautiful plating, in addition to their Sunday potjiekos buffets and legendary platters.
Contact: (082) 372 8637
Website: www.thalithali.co.za
Address: Thali Thali Game Lodge, Zoutekuilen Farm, R27, Langebaan, Western Cape
#12 Geelbek Restaurant
Voted Best restaurant in the West Coast by the West Coast Tourism and Best restaurant in Langebaan (2005) by Langebaan Tourism, this award-winning restaurant will offer an all-round sensory experience, as it serves up SA cuisine.
Located near the lagoon inside the famous West Coast National Park, the restaurant lies within a National Monument Cape Dutch Building and has a reputation for offering fine, yet traditional West Coast dining in a beautiful setting, from where you can see birds, sunshine and even flamingos while you dine.
Contact: (072) 698 6343
Website: www.sanparks.org/parks/west_coast/tourism/restaurant.php
Address: Geelbek Restaurant, West Coast National Park, Langebaan, Western Cape
#13 Friday Island Beachfront Restaurant
If you require a beachfront view for any meal, then Friday Island Beachfront Restaurant has you sorted.
This restaurant offers a laid-back West Coast vibe, with fine fare cooked by resident chef Mark. Enjoy delicious food like Blue Cheese Snails, Creamy Garlic Mussels, Cordon Bleu and so much more in this relaxed restaurant.
Contact: (022) 772 2634
Website: www.fridayisland.co.za/fridayisland_restaurant.html
Address: Friday Island, 92 Hoof Street, Langebaan, Western Cape
#14 Marc's Beach Bar
This cocktail bar, located within the popular Club Mykonos premises, serves great light meals and pizzas. With its beachfront location, this eatery will provide you with quality meals and a memorable dining experience both.
Contact: (081) 410 7989
Website:  www.marcsbeachbar.com
Address: Marc's Beach Bar, Club Mykonos Resort, Mykonos Access Road, Langebaan, Western Cape
#15 Baxters Langebaan Restaurant
With a warm and friendly atmosphere and assorted fresh, good food, Baxter's is always something of a winner. Offering great specials too, here, the motto really is "Arrive as a Guest, Leave as a Friend."
Contact: (082) 430 4505
Website: www.facebook.com/baxterslangebaan
Address: Baxters Langebaan Restaurant, 4 Suffren Street, Langebaan, Western Cape
#16 The Farmhouse Hotel Restaurant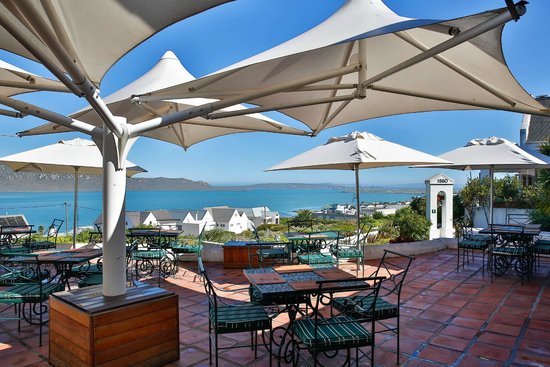 Located at The Farmhouse Hotel – which offers gorgeous accommodation and views overlooking the lagoon – this restaurant, with a terrace, offers fine dining and premium wines, even as it encourages good food, memories and laughter in Langebaan.
Contact: (022) 772 2062
Website: www.thefarmhousehotel.com
Address: The Farmhouse Hotel, 5 Egret Street, Myburgh Park, Langebaan, Western Cape
#17 Kalmer Karma
Serving an array of pub bites & munchies, home-style burgers, homemade keg pies, off-the-grill specials and pub classics, off what is a pretty extensive menu, Kamler Karma offers pub grub and all-round tasty food without the foodie fuss.
With a good vibe to match, they also have a deck, which is great for enjoying sunsets overlooking the lagoon.
Contact: (022) 707 9116
Website: none
Address: Kalmer Karma, 98 Hoof Street, Langebaan, Western Cape
#18 Bouzouki Restaurant
This Greek-themed restaurant, located at the Club Mykonos, offers breath-taking views of the Langebaan Lagoon and marina, and supplies visitors with an a la carte menu, consisting of an array of dishes like: pasta, pizza, seafood, burgers and tender meat.
On Thursdays, they also have authentic, Greek-themed nights with plate breaking, live entertainment and Greek food.
Contact: (022) 707 7796
Website: www.clubmykonos.co.za
Address: Bouzouki Restaurant, Club Mykonos, Langebaan, Western Cape
#19 The Sandbar Pub & Kitchen
This vibey, little spot offers good food (like unique pizzas, burgers and some pretty awesome milkshakes too), enjoyed either in a peaceful courtyard section or lively interior, with drinks and live music. It's a popular spot and always seems to generate good reviews.
Contact: (022) 772 2846
Website: none
Address: The Sandbar Pub & Kitchen, Suffren Road, Marra Square, Langebaan, Western Cape
#20 Potjie Restaurant
Celebrating local cuisine and Cape hospitality, Potjie Restaurant offers delectable, inexpensive food – ranging from boerewors to relaxed pub grub, pizza, steak and much more – and really good service.
Contact: (022) 772 1323
Website: none
Address: Potjie Restaurant, 1 Bree St, Langebaan, Western Cape
These are just some of the great restaurants (with views to die for) in lovely Langebaan. Be sure to enjoy as many of them as possible when you visit the West Coast.