Pretoria, or Tshwane as it's called by some, is South Africa's beautiful Jacaranda City. Aside from being our administrative capital in South Africa, it's a city of great fun and adventure, blended together with a healthy dose of history and timeless grandeur.
These are some of the best activities to enjoy in and around Pretoria in 2017:
#1 Experience a cool Market @ the Sheds
If you're after great food, art and design and above all, people, then this inner city market is just for you. Head to the market to experience Pretoria's true colours.
Taking place (usually) on the last Saturday of every month – except when it changes to accommodate holidays and long weekends – the Market at the Sheds offers awesome socialness, quirky shopping, live music and a wide assortment of gourmet street food and drinks, including craft beer, cocktails and fine wines. On the music front, you can enjoy everything from blues to Afro-soul.
Contact: none
Website: www.marketatthesheds.co.za
Address: Market @ the Sheds, 381 Helen Joseph Street, Pretoria, Gauteng
#2 Visit Wonderboom Nature Reserve
Situated in the northern part of the city, straddling the Magaliesberg Mountains, Wonderboom Nature Reserve is a wonderful, 200-hectare reserve, famous for its giant wild fig, known as 'Wonderboom'. The tree is over a thousand years old and legend has it, that it grows over the final resting place of an indigenous tribe's chieftain.
Although the tree has reduced somewhat in size over the years, it has provided new growth, ensuring a circle of surrounding trees. The reserve is also home to some adorable rock hyraxes (or dassies), which sadly feed the nearby black eagles who circle the reserve.
Explore the mini forest with the interpretation trail and lovely boardwalk and then enjoy a picnic at the reserve's good facilities.
Contact: none
Website: www.tshwane.gov.za
Address: Wonderboom Nature Reserve, Wonderboom, Pretoria, Gauteng
#3 Awaken your senses at Duncan Yard
Immerse yourself in a world of individual treasures at Duncan Yard. It's a place that allows you to be yourself as you enjoy an art-meets-culture experience.
Duncan Yard offers a host of shops and facilities, like Beautiful Beginnings Salon, Cherryamber, Hidden Jewel, Papas – Real Food and many more. It allows shoppers to enjoy both creative shopping and delicious eats in a unique environment.
Contact: (083) 688 6025
Website: www.duncanyard.co.za
Address: Duncan Yard, Duncan Street, Hatfield, Pretoria, Gauteng
Photo credit: www.citiliner.co.za
#4 Catch a match at Loftus Versfeld
Although it is the home ground for the Blue Bulls rugby franchise, this stadium has hosted many important matches, including the one between England and South Africa on 4 June 1994. It has also successfully hosted games during 1995 Rugby World Cup and again, for the 2010 FIFA World Cup, carefully joining the world of South African rugby and soccer.
Loftus is named after Robert Owen Loftus Versfeld, local founder of organised sport in the Pretoria area. Although it started out as a humble ground, today, it can easily seat about 50,000 people.
So head to the heart of local rugby and enjoy a wonderful local or international match at this historic ground.
Contact: (012) 420 0700
Website: showme.co.za
Address: Loftus Versfeld, 440 Kirkness Street, Arcadia, Pretoria, Gauteng
#5 Brave the walls at the Climbing Barn
This indoor rock climbing gym and training facility in Pretoria East is ideal for you, whether you're a beginner or an expert climber. Here, there is personalised training on offer, and it's also a great venue for hosting birthdays and corporate team building exercises.
As well as providing some excellent 450m and 100m walks, there is also gear available for hire and purchase at the Climbing Barn.
Learn to climb or test your skills in a relaxed environment, with professional, qualified staff on-hand to assist where and when necessary.
Contact: (082) 335 3220
Website: www.climbingbarn.co.za
Address: Climbing Wall, Plot 210, Korhaan Road, Mooiplaats, Pretoria, Gauteng
#6 Delve into Groenkloof Nature Reserve
With a long history, this reserve has seen many changes over the years but, in 1994, it became the Department of Nature Conservation's baby and they slowly but surely began to release game, like kudu, blue wildebeest, ostrich and even giraffe back into the reserve.
Outside of the amazing game and rich bird life, Groenkloof offers a host of wonderful nature activities. These include: hiking and horse trails, mountain biking, picnicking and more. There are also overnight facilities (which you can book via email) and a Bamber Youth Camp.
Lose yourself in a world of beauty and untouched fauna and flora at Groenkloof Nature Reserve.
Contact: (012) 358 1757/1720
Website: www.tshwane.gov.za
Address: Groenkloof Nature Reserve, Pretoria, Gauteng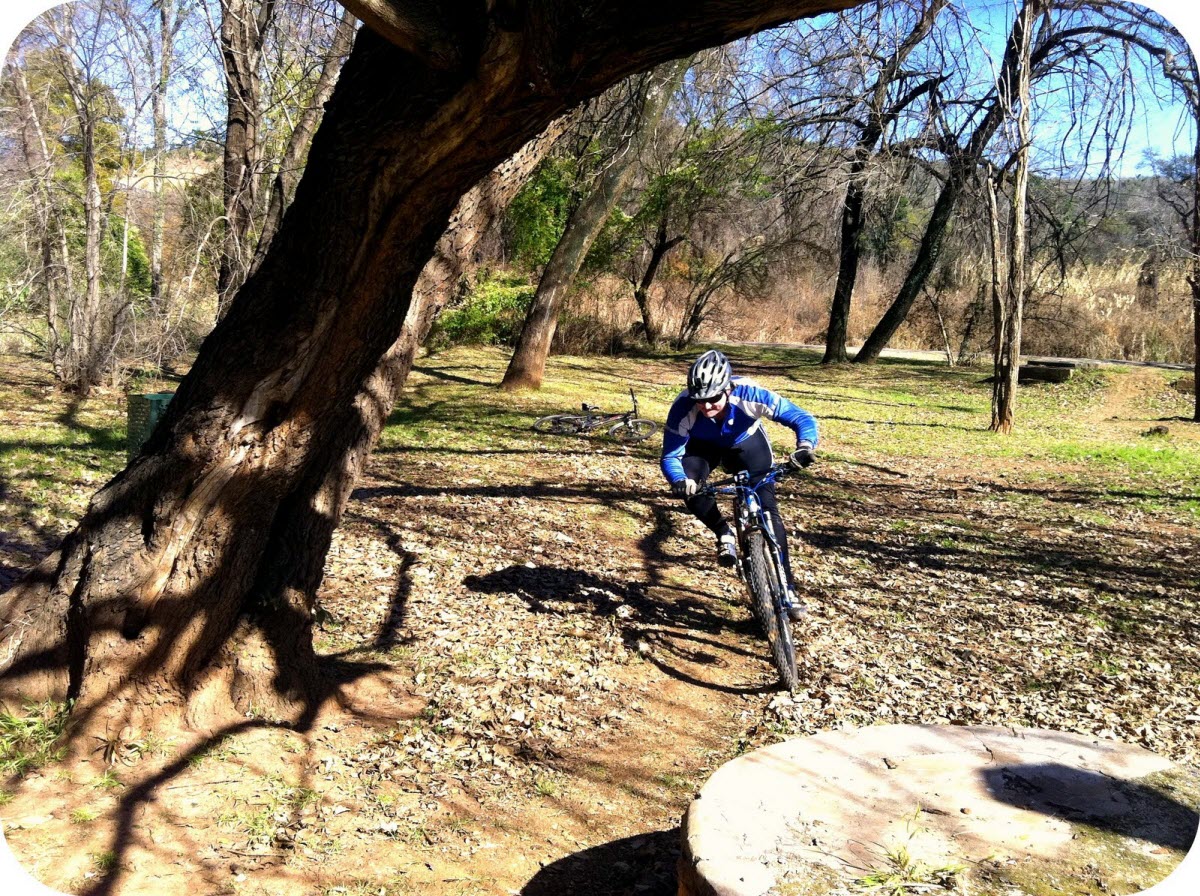 #7 Tuck in at Hazel Food Market
This foodie market takes place every Saturday, from 8am – 2pm, in Menlo Park. It's well-loved for its delicious food and drinks, as well as for its harmonious atmosphere, which allows both parents and children to relax and enjoy themselves on a fun, family day out.
Here, you will find some of Pretoria's finest fresh products, sold straight from the producers, at this authentic food market in the heart of Pretoria's Old East. There are benches scattered around and an awesome jungle gym and jumping castle to make use of, too.
Contact: (078) 593 7716
Website: www.hazelfoodmarket.co.za
Address: Hazel Food Market, Thomas Edison Street, Menlo Park, Pretoria, Gauteng
#8 Experience riveting Rietvlei Nature Reserve
Found outside of the city centre, this 3800-hectare reserve surrounds the beautiful Rietvlei Dam, which provides some 15% of Pretoria's population with water.
The reserve is home to endangered Bankenveld grassland and some 2000-odd animals, which include: cheetah, buffalo, white rhino and a host of buck species to name just a few. There is also great bird life here, which can be enjoyed at the two reserve's two dams in particular.
Visitors can enjoy freshwater fishing, non-motorised water sports, as well as two-day hiking trips, horse trails and guided game drives (although visitors must provide their own vehicles and advance booking is essential).
You can also camp overnight in the park at the Rietvlei campsite (advance bookings are a must though).
Contact: (012) 358 1812
Website: www.gauteng.net
Address: Rietvlei Nature Reserve, 14 Game Reserve Ave, Pretoria
#9 Explore Pretoria Botanical Gardens
Only one of nine South African National Botanical Gardens, Pretoria Botanical Gardens are a 76-hectare oasis of beauty and natural flora.
The Garden is divided into two sections by a 35-metre high quartzite outcrop, although a paved nature trail provides easy access to both varied sections.
You will find many plants exclusive to South Africa, as well as an amazing wealth of flowering plant and tree species respectively. It makes for an engaging day out, particularly for nature lovers.
Contact: (012) 843 5071
Website: www.sanbi.org
Address: Pretoria Botanical Gardens, 2 Cussonia Avenue, Brummeria, Pretoria, Gauteng
#10 Visit Moreleta Kloof Nature Reserve
Amid the foothills of the Moreleta Kloof, one finds an exquisite natural gem in Moreleta Kloof Nature Reserve.
This 100-hectare reserve is home to various game, including springbok, zebra, blesnok, duiker and ostrich, as well as an abundance of birdlife. Walking routes have been clearly marked out. Routes vary in length from 1.5 to 3.6km.
The reserve is open daily and entry is free of charge but dogs and bikes are not allowed.
Contact: (012) 358 1510
Website: moreletakloof.co.za
Address: Moreleta Kloof Nature Reserve, Helios Street, Moreleta Park, Pretoria, Gauteng
#11 Take to the trees with Acrobranch
This awesome adventure centre in Pretoria North allows visitors to slide, balance, crawl and dash, as they experience the thrill of tackling obstacles, found high up in the treetops.
Acrobranch is also a wonderful venue to enjoy birthdays, school trips and even team building exercises, as it provides you with epic aerial adventure.
It offers safe adventure for all ages, with internationally-imported equipment and harnesses to keep participants safe and sound during their fun fest.
Contact: (086) 999 0369
Website: acrobranch.co.za
Address: Acrobranch, 18 Honingnestkrans Street, Soutpan Road, Pretoria, Gauteng
#12 Explore the grounds of the Union Buildings
One of South Africa's most important and recognisable heritage landmarks, the Union Buildings were designed by Sir Herbert Baker in 1910 to commemorate the Union of South Africa.
The 285-metre-long sandstone building offers amazing gardens and panoramic gardens and has consistently served as the background to many pivotal occasions in South Africa.
Although visitors cannot enter the buildings themselves, they are free to explore the terraced gardens, which offer wonderful views out over the city. They're the perfect place for a picnic or wedding photo shoot and also offer a venue for local concerts and festivals.
Contact: (012) 300 5200
Website: none
Address: Union Buildings, Government Avenue, Elandspoort, Pretoria, Gauteng
#13 Visit Ann van Dyk Cheetah Centre
Established in 1971, this wonderful conservation project performs a vital role in both the conservation and protection of cheetahs. To date, it has bred over 800 cubs, and that tally is still climbing.
Visitors can enjoy educational tours around the centre. These include three-hour guided or private tours, as well as the popular feeding tour. This involves an informational and educational round trip, as the team feed the resident cheetahs, wild dogs and other animals.
Contact: (012) 5049906/7
Website: dewildt.co.za
Address: Ann van Dyk Cheetah Centre, Pretoria, Gauteng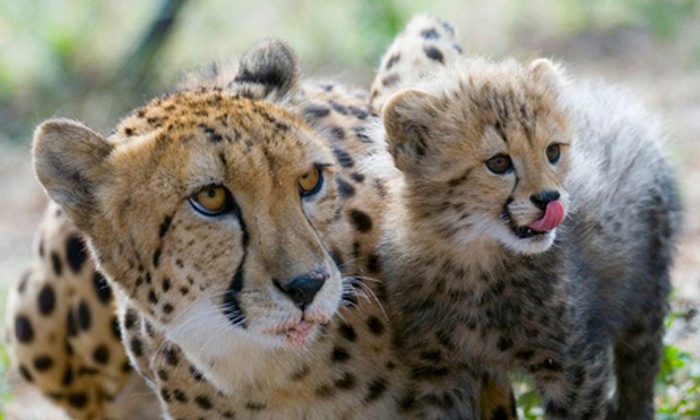 #14 National Zoological Gardens
This 85-hectare zoo is not only the largest in our country but it's also the only one with national status.
It is home to some 3117 specimens, made up of mammals, birds, fish, reptile and others. Over 600,000 people visit this zoo annually and the length of its excellent walkways is 6km in distance.
The zoo is also home to an aquarium, which is the largest inland marine aquarium in SA, and a reptile park.
Contact: (012) 339 2700
Website: www.nzg.ac.za
Address: National Zoological Gardens, 232 Boom Street, Daspoort, Pretoria, Gauteng
#15 Celebrate history and heritage at Freedom Park
Celebrating South Africa's heritage, Freedom Park is a centre of knowledge, which strives to tell South Africa's story as accurately and well as possible.
This national and international site celebrates liberty, diversity and human rights, serving as a cultural institution. It houses a museum and memorial and provides wonderful insight into our country.
If you would like to book a tour, you can email or fill out the online booking form.
Contact: (012) 336 4000
Website: www.freedompark.co.za
Address: Freedom Park, Koch Street & 7th Avenue, Salvokop, Pretoria, Gauteng
#16 Pay a visit to Sammy Marks House
So-called Randlords Sammy Marks built up his wealth through great business enterprises over the years. This resulted in Zwartkoppies Hall, which, in his will, his declared should be preserved and turned into a museum.
Today visitors can pay to enjoy seeing the wealth and splendour of the mansion's 48 rooms. Highlights include the billiards room, huge kitchen, well-stocked library and much more. The vast gardens are also a delight, with guided tours available of the house and surrounding estate.
Contact: (012) 755 9541
Website: www.gauteng.net
Address: Sammy Marks House, Bronkhorstspruit Road, Savannah Country Estate, Pretoria, Gauteng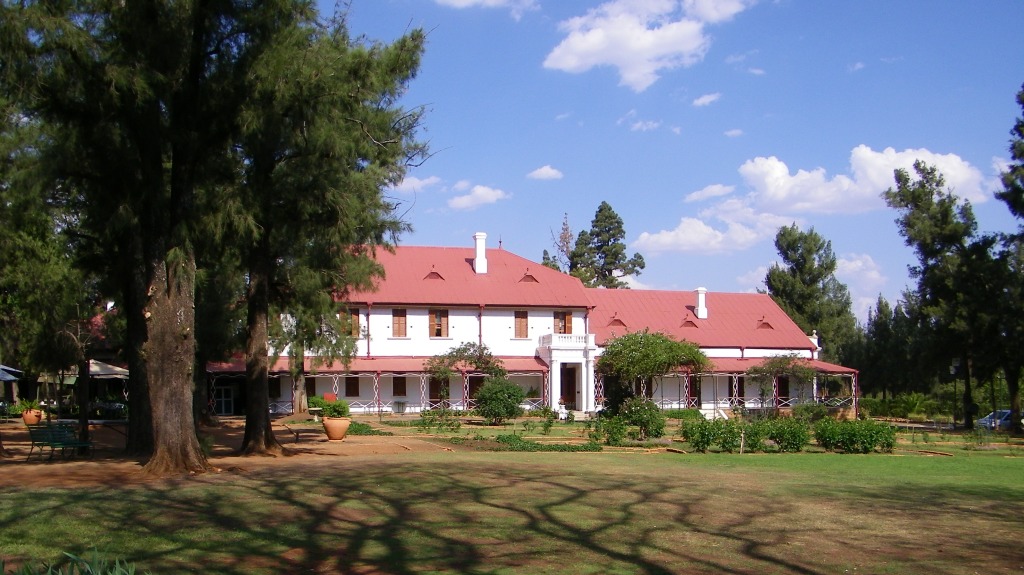 #17 Experience Colin's Horseback Africa and Walking with Lions
This family lodge offers both horse riding safaris in the African bush, as well as amazing lion tours and other holiday fun!
Visitors can choose to go on a horse ride safari or else, join in on a morning or afternoon lion tour. Observe lions in their natural habitat or saddle up and navigate your way through the bush with this dedicated, capable horse riding family.
Contact: (012) 735 9909
Website: www.horseridinginafrica.com
Address: Colin's Horseback Africa and Walking with Lions, De Tweedespruit gavel, Tourist route 4, Sand Road, Pretoria, Gauteng
#18 Make feathered friends at Bester Birds and Animals
This small zoo in the heart of Pretoria East suburbia is a family-run zoo, which focusses on the community and its families.
Currently they are renovating the zoo to improve the cages so while, you can still visit, some cages will be empty… the good news is, kids can explore these and see life through the bird's eye view.
Contact: (012) 807 4192
Website: www.besterbirdsanimals.co.za
Address: Bester Birds and Animals, Simon Vermooten Road, Pretoria, Gauteng
#19 Head on over to The Big Red Barn
Offering all kinds of delights, this antique hay barn looks out over expansive fields, grasslands and the Kaal River. There is a lot of fun to be had here, with the Cycle Park, Acrobranch and Olifants Café just some of the main highlights to be enjoyed.
Olifants Café serves delicious countryside eats, perfect for curing post-exercise hunger pangs. Enjoy a fun day out for the whole family that this cool spot.
Contact: (072) 617 7667
Website: www.thebigredbarn.co.za
Address: The Big Red Barn, 7 Nelson Road, Olifantsfontein, Pretoria, Gauteng
#20 Pay a visit to Rosemary Hill
Situated in a beautiful farmland, this charming, family-run coffee shop works closely with The Waldorf School to both educate and grow the minds of children and maintain organic farming practices too.
They offer delicious breakfasts, scones, cakes, light meals and even morning, afternoon or evening high teas. They are able to host beautiful functions, like birthday parties and farm weddings.
Contact: (012) 802 0052
Website: rosemaryhill.co.za
Address: Rosemary Hill, 257 R964, Pretoria, Gauteng
These are just a few of so many wonderful reasons to visit Pretoria and enjoy all it has to offer!