Ever a popular destination among both tourists and locals, Stellenbosch is well-loved for its Cape history, student culture and great wine – but there's far more to this historic university town than just posh restaurants and top-class wine estates.
Let's take a look at some of the top activities to enjoy in and around Stellenbosch during 2017:
#1 Journey back in time with Stellenbosch Village Museum
This museum isn't your usual stuffy roomed offering because it takes you on a tour of four houses (and gardens), each possessive of unique historical interest.
The four houses – in Schreuderhuis, Blettermanhuis, Grosvenor House and Om Berghuis – represent a different time period, reflective of Stellenbosch's gradual architectural development. Everything from their gardens to the décor has been beautifully restored to reflect the tastes and styles of the time.
Contact: (021) 887 2948
Website: www.stelmus.co.za/village_museum.htm
Address: 18 Ryneveldstreet, Stellenbosch Central, Stellenbosch, Western Cape
#2 Explore the great outdoors at Jonkershoek Nature Reserve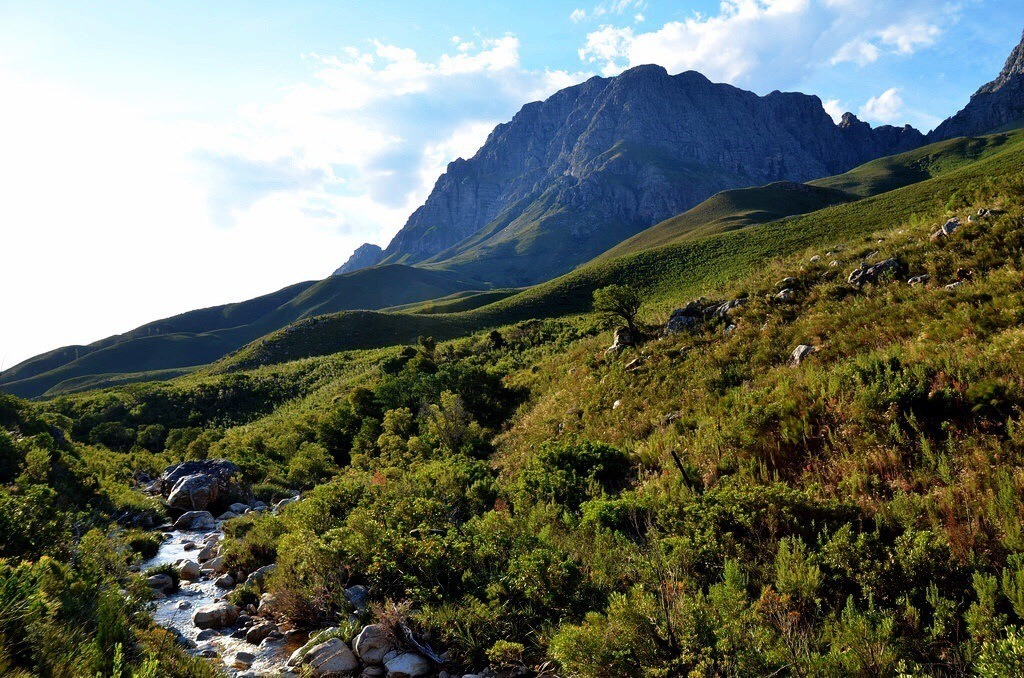 This beautiful reserve – home to the majestic Jonkershoek Mountains, some of Jonkershoek valley, and the smaller Assegaaibosch Nature Reserve, too – allows visitors to enjoy lovely outdoor exploration, with a host of amazing wildlife and plant life on offer within the combined reserves, which lie some 9km outside of Stellenbosch.
Visitors can explore one or both of the reserves at one time.
Contact: (021) 866 1560
Website: www.capenature.co.za
Address: Jonkershoek Road, Stellenbosch, Western Cape
#3 Spend a family day out at Spier Wine Farm
Spier is a wonderful, family-friendly wine farm to visit when you're in or around Stellies. Not only do they offer some great wine tasting, seasonal picnics and two eateries, as a great deli – but Spier also has a delightful spa and hotel, if you wish to linger a little longer in Stellenbosch…
Contact: (021) 809 1100
Website: www.spier.co.za
Address: R310 Baden Powell Drive, Stellenbosch, Western Cape
#4 Meet the Raptors at Eagle Encounters
Situated at the historic Spier Wine Farm, this wildlife rehabilitation-, conservation- and eco-tourism centre provides visitors with exciting, educational encounters with these noble birds.
See the winged stars in training during falconry practices, participate in the interactive falconry display (with owls, kites, hawks, buzzards and falcons flying around and/or to you) or watch as the talented birds show off their natural talents and speed.
Contact: (084) 037 5523
Website: www.eagle-encounters.co.za
Address: Spier Estate, R310 Baden Powell Drive, Stellenbosch, Western Cape
#5 Visit Root 44 Market
This popular Saturday market offers good food, great drinks, lively tunes and a perfect, all-weather setting, with cosy Downings marquees surrounded by gorgeous vineyards and trees.
Browse the stalls, buy some take-home goodies or enjoy a pre-market 5km parkrun, at 8am sharp!
Contact: (021) 881 3052
Website: www.root44.co.za
Address: Audacia Wines, Corner of R44 & Annandale Road, Stellenbosch, Western Cape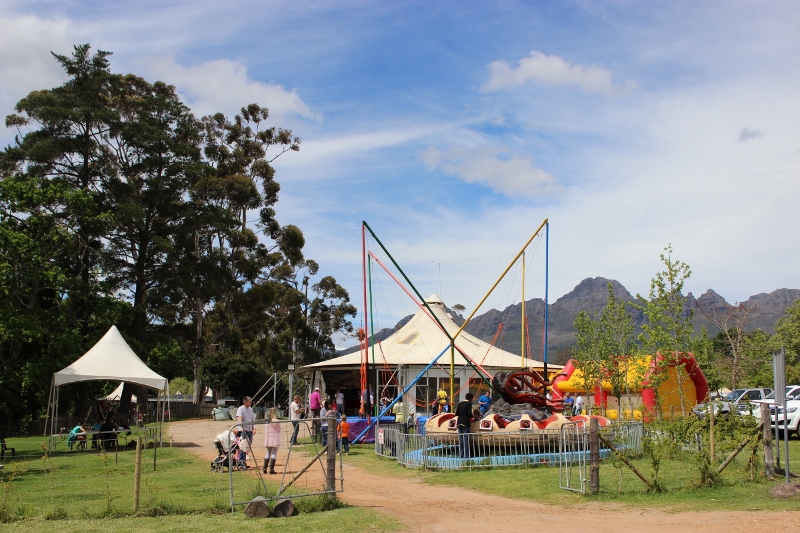 #6 Experience Villiera's wine farm game drive
In 2009, in conjunction with its neighbours – Cape Garden Centre and Wild Clover Farm – Villiera set aside 220 hectares of land for a wildlife sanctuary.
Aside from twelve dams (with marshy areas, teeming with bird life), it offers numerous indigenous trees, donated by the Cape Garden Centre, and a wonderful, two-hour-long game drive. On the drive, visitors can see springbok, kudu, giraffe, bontebok, Eland, gemsbok, black wildebeest, bush pigs and more.
Contact: (021) 865 2002
Website: www.villiera.com
Address: Corner R101 & R304, Koelenhof, Stellenbosch, Western Cape
#7 Indulge in Spier's Vineyard Segway Tour
Spier Wine Farm offers the uniquely fun Segway tours. Segways – two-wheeled, self-balancing battery powered transporters – are a great way to glide through the vineyards, breeze by the river garden or hitch your own ride to enjoy some wine tasting.
Contact: (021) 809 1157
Website: segwaytours.co.za
Address: Spier Estate, R310 Baden Powell Drive, Stellenbosch, Western Cape
#8 Go where the wild things are: Vredenheim Wine Farm
This family-owned estate offers great fun for everyone with its wine tastings, duo of popular restaurants, Hudson's and Barrique Restaurant, and of course, its Big Cats Park, which is home to lions, tigers, leopards, caracals and cheetahs.
Experience a variety of game and wildlife, as well as their own award-winning Angus Cattle Stud.
Contact: (021) 881 3878
Website: vredenheim.co.za
Address: Vredenheim Wine Farm, R310 Baden Powell Drive, Stellenbosch, Western Cape
#9 Horse around at Equine Sport Centre
This dedicated equine-related centre – which offers excellent horse education, care and other fun activities (like sunset trail rides or riding lessons) – allows both experienced and amateur riders to hop up into the saddle and experience quality horse-riding.
The riding school is open every Tuesday to Friday, while the assorted trail rides take place from Tuesday to Sunday.
Trail rides can run for half an hour to two hours, and some tours include a cheese platter (and bottler of wine) for two at the Wild Clover Brewery where you can also enjoy burgers and beer.
Contact: (071) 597 2546
Website: equinesportcentre.co.za
Address: Equine Sport Centre, Wild Clover Farm, Stellenbosch, Western Cape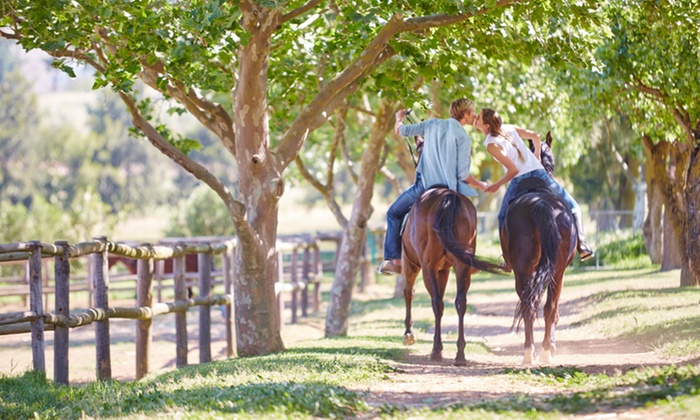 #10 Stroll about the Stellenbosch University Botanical Garden
Located in Stellenbosch's historical centre, this is South Africa's oldest botanical garden, home to a wide range of diverse plants, which are both indigenous and exotic to SA.
Entry is free to the public and, aside from the garden, visitors can enjoy great Boland hospitality at Katjiepiering Restaurant (nestled in the shade of an age-old flowering gum tree) or browsing the shop.
Here, you will discover a range of organic, unique African cosmetics, medicinal products, books, seed, handmade products, organic wine, pens (made from indigenous wood), and even indigenous liqueurs.
Contact: (021) 808 3054
Website: www.sun.ac.za
Address: Neethling Street & Van Riebeeck Street, Stellenbosch Central, Western Cape
#11 Visit the delightful Jordan Wine Estate
Jordan Wine Estate is undoubtedly one of SA's finest wine farm offerings and provides visitors with a chance to taste and buy some impeccable wines – but it's also a really lovely, chic estate to spend a day exploring.
Your food needs will be well taken care of at Jordan Restaurant and The Bakery eateries, but you can also opt for an overnight stay at one of their gorgeous suites.
Contact: (021) 881 3441
Website: www.jordanwines.com
Address: Stellenbosch Kloof Road, Vlottenberg, Stellenbosch, Western Cape
#12 Do the Vineyard Trail at Delvera Farm
Explore the picturesque Delvera estate in a unique way when you cover the 9.75km Vineyard Trail, which takes you through the conservancy. Along this 2.5-hour-long trail, you will enjoy beautiful views of Table Mountain and the Cape Winelands.
Contact: (021) 884 4752
Website: www.safarinow.com
Address: Delvera Farm, Stellenbosch, Western Cape
#13 Take the kids to Blaauwklippen
This is one of Stellenbosch's most beloved estates and with good wine, tasty food and beautiful views, it's not hard to see why… but add to that a family-friendly estate with lots of fun activities in store – and it's impossible to go wrong!
Kids can enjoy petting friendly goats and alpacas, fun pony rides on request or simply scampering about and tackling the cool jungle gym, while parents get to indulge in picnics, wine tastings or simply some downtime under the trees.
Contact: (021) 880 0133
Website: www.blaauwklippen.com
Address: Blaauwklippen, Strand Road, Stellenbosch, Western Cape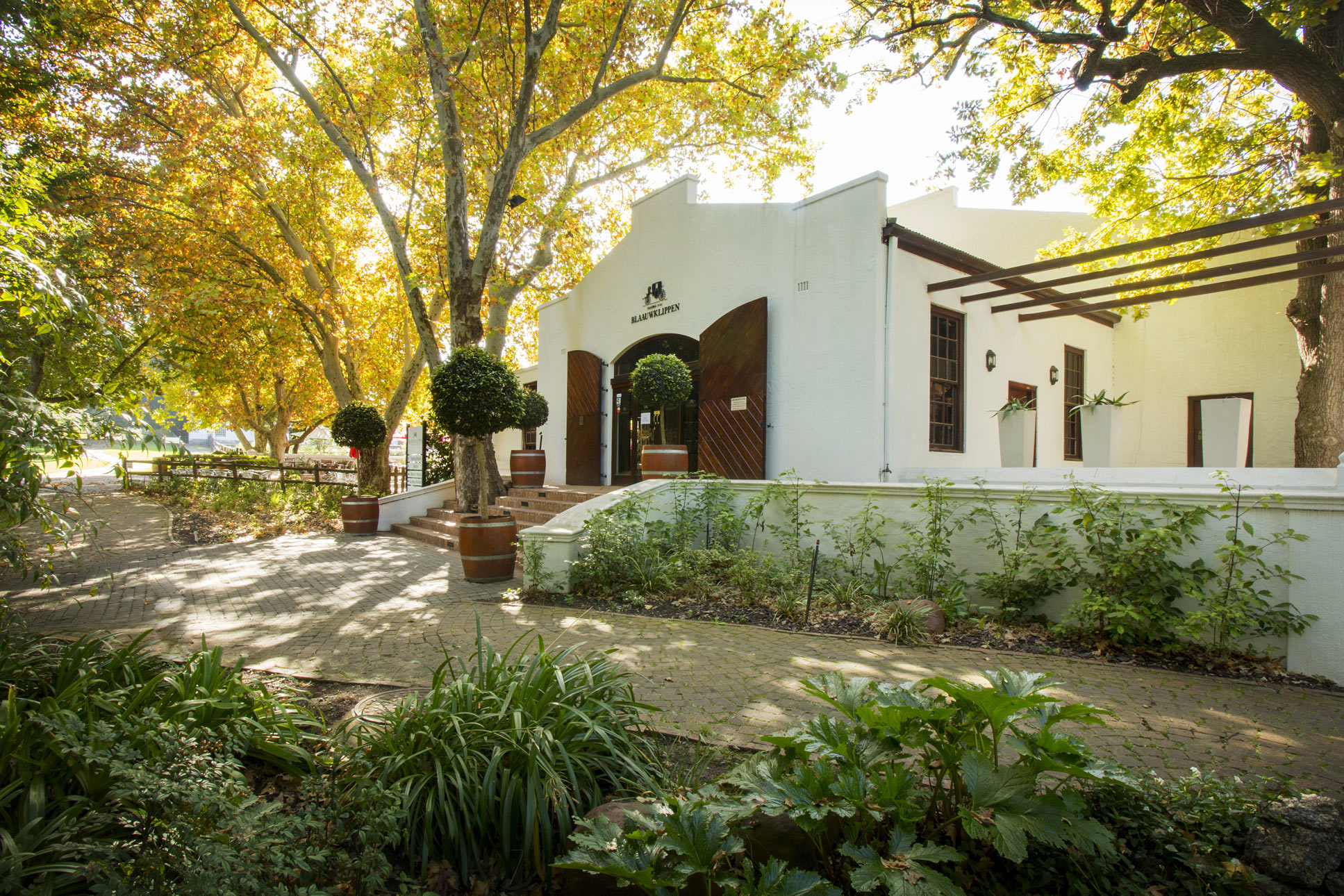 #14 Head to Blaauwklippen's Family Market
This Sunday market, held weekly from 10:00 am – 15:00pm, is not only child-friendly but it's also dog-friendly too, so bring the whole family along and take time to browse stalls overflowing with mouth-watering food and cool crafts. There is also great entertainment to be enjoyed, while the kids get to run about and play.
Contact: (021) 880 0133
Website: www.blaauwklippenfamilymarket.co.za
Address: Blaauwklippen, Strand Road, Stellenbosch, Western Cape
#15 Get active with Bottelary Hills MTB Trail
Several MTB routes – running across some 20 farms – make up Bottelary Hills Renosterveld Conservancy, which, aside from the all-important task of preserving this endangered, indigenous renosterveld, provides great activities, like its MTB trails, for visitors to enjoy.
Here, rolling hills offer up vineyards, farms, conservation areas and trails, suitable to riders of varying fitness levels.
Contact: info@bottelaryconservancy.co.za
Website: bottelaryconservancy.co.za
Address: Bottelary Hills Renosterveld Conservancy, Stellenbosch, Western Cape
#16 Experience a Full Moon Hike with Dirtopia
Footwear specialists Falke SA have teamed up with outdoor adventure experts, Dirtopia to bring you the popular full moon hikes at Delvera Farm.
Experience the outdoor wonder of the Cape Peninsula, as you do a leisurely 9.75km hike along a marked, circular route through the vineyards all the way to the top of Klapmutskop, where you can soak up the sunset and wait for the full moon to rise…
Space is limited so it's advisable to book ahead. You can also book a picnic to enjoy too!
Contact: (021) 884 4752
Website: www.dirtopia.co.za
Address: Dirtopia Trail Centre, Delvera Agri-Tourism Complex, R44, Near Stellenbosch
#17 Treat yourself at The Bird Cage Tea Bar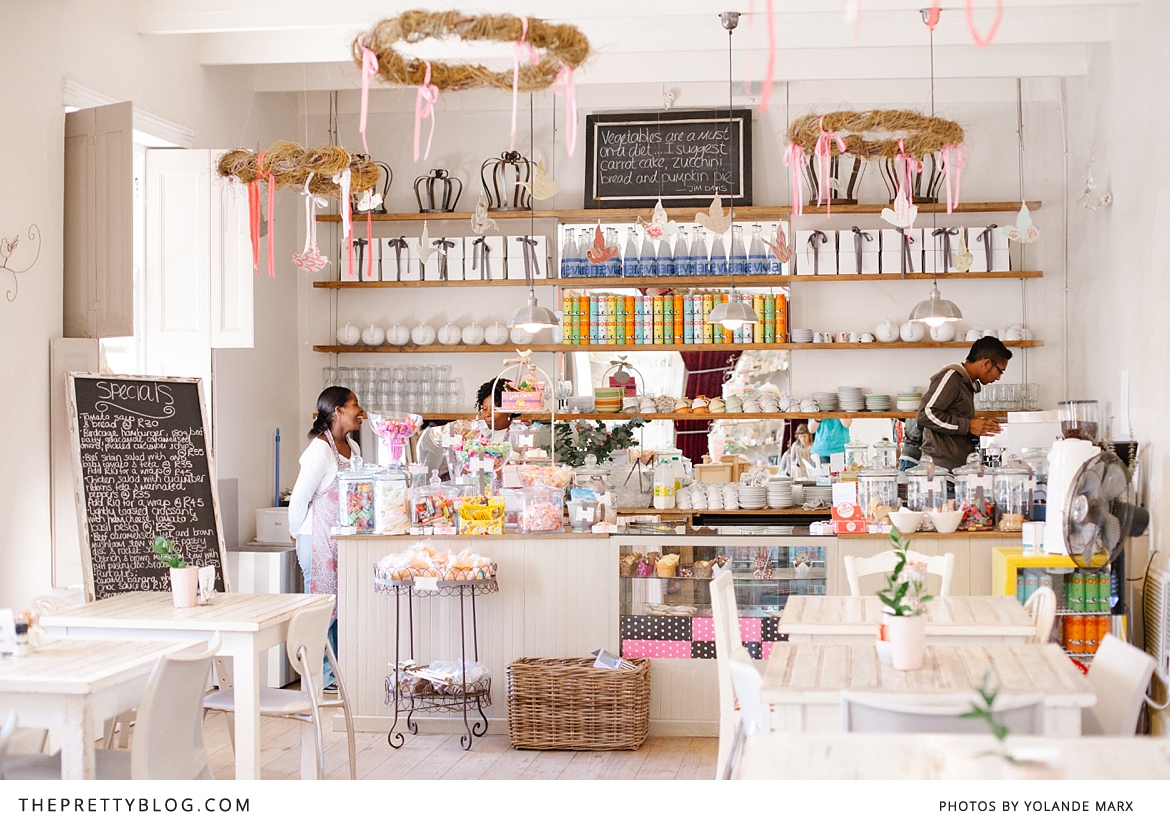 This popular and cosy café in central Stellenbosch has a real knack for producing mind-blowingly beautiful cakes and delicious sweet treats, which you can order privately or enjoy in the café itself. Some have even gone so far as to call it Stellenbosch's best-kept secret…
Contact: (021) 882 9790
Website: birdcageteabar.com
Address: 5 Plein Street, Aan de Gragt builing, Stellenbosch, Western Cape
#18 Pick sweet strawberries at Polkadraai
At Polkadraai Farm – which re-opens for the season in September – there's a lot more than just ultra-fun strawberry-picking to be had… although that's undoubtedly the main attraction!
Still, there is also a lovely food and wine store, tractor and pony rides, mini golf, face painting and a great play area for kids, as well as a food court, to ensure an all-round pleasant family day in the countryside.
Contact: (021) 881 3854
Website: polkadraaifarm.co.za
Address: Polkadraai Farm, M12 Stellenbosch Arterial Road, Stellenbosch
#19 Browse Die Dorpstraat Gallery
Situated in the historic Dorp Street – once referred to as "the wagon road to the Cape" – is Die Dorpstraat Galery. It specialises in solo and group exhibitions by contemporary SA artists, with all kinds of art mediums featured inside.
The gallery provides both a fascinating and educational experience for visitors.
Contact: (021) 887 2256
Website: dsg.withtank.com
Address: Die Dorpstraat Gallery, 144 Dorp Street, Stellenbosch, Cape Winelands
#20 Enjoy some historical Stellies sightseeing
Given this town's deep-seated history, it's worth doing a small historical tour to soak up some of the beautiful history and stunning Cape Dutch architecture.
Some recommended spots to admire include: Dorp Street, Dutch Reformed Church Stellenbosch, The Rhenish Mission Church and the Stellenbosch Town Hall.
Contact: (021) 808 8111
Website: www.stellenbosch.gov.za
Address: Stellenbosch, Western Cape
These are just some of the fun and unique indoor and outdoor activities one can enjoy in the historical, Cape Winelands town of Stellenbosch.