Popular holiday town of Ballito – found some 40 km north of Durban in KwaZulu-Natal – is well-loved for its beaches, subtropical clime and outdoorsy way of life.
Ballito, found in KwaZulu-Natal, is a beach paradise, filled with gorgeous beach spots, fun local attractions and good restaurants for visitors to enjoy. 
View unique and affordable options for Ballito Accommodation.
Here are the top 20 outdoor activities to enjoy in beautiful Ballito:
# 1 Flag Animal Farm
This farm makes for a wonderful outing for the whole family. Offering the likes of pony rides, the chance to feed chickens, ducks, rabbits, goats, sheep, pigs and more, it also even has a daily milking show!
Facilities include: a rain-proof indoor play centre, accommodation options, playgrounds, a jumping castle and tea garden.
Bring the family along and enjoy a relaxing day out, as you either picnic or braai.
Contact: (032) 947 2018/20
Website: www.ballito-online.com
Address: N2 Umhlali, Salt Rock turn-off, Exit No. 214.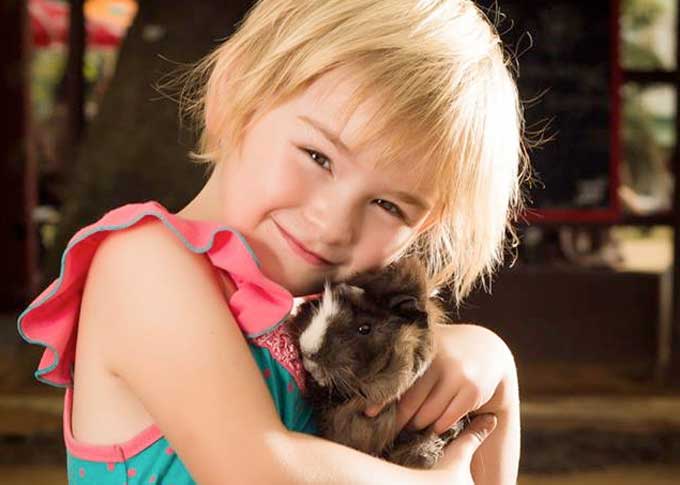 # 2 King Shaka Heritage Route
Celebrating one of the greatest ever Zulu chiefs, King Shaka, there is much to visit along this historic Route.
Visit High Rock, Observation Rock or Shakas Trees, which lie in the town of KwaDukuza. The almost two-hundred-year-old trees include the Indaba Tree and Assassination Tree, where Shaka was alledgedly killed, way back in 1828.
Contact: (032) 946 3244
Website: www.sa-venues.com
Address: King Shaka Heritage Route, Ballito, Dolphin Coast, KZN
# 3 Clarke Bay Beach
A mere 15 minutes from Ballito's main beach, Willards Bay, one can find Clarke Bay beach.
This quieter beach is protected by both life guards and shark nets, and it offers a lovely tidal pool, where you can show the kids natural sea life – though please don't disturb or hurt these intriguing sea creatures.
After a day at the beach, enjoy a meal at any of Ballito's many restaurants.
Contact: (032) 946 1997
Website: www.sa-venues.com
Address: Ballito, Dolphin Coast, KZN
# 4 Ballito Tidal Pool
This tidal pool is a fun experience – no matter one's age.
There are two different pools, with a larger one for adults and a smaller one to keep kids happy too.
Found at a large family beach, the pools brim with sea life, which swimmers/visitors must please be both mindful and protective of.
Contact: (032) 946 1997
Website: www.sa-venues.com
Address: Ballito, Dolphin Coast, KZN
# 5 Ballito Boardwalk
Boardwalks are always fun to stroll along and, with this one, not only can you enjoy a long walk but you can also hike to Salt Rock, which offers amazing views. (Though it's best to traverse the tunnel along the route at low tide!)
Bring some binoculars and a camera with to best soak up this cool coastline.
If you're lucky (and the season is right), you may even sight a pod of dolphins, huge humpback or even a Southern Right whale.
Contact: (032) 946 1997
Website: www.sa-venues.com
Address: Ballito, Dolphin Coast, KZN
# 6 Sugar Rush Park
If you're after something more adrenaline-inducing, Sugar Rush Park is the place for you.
Offering over 150 mountain bike- and running-trails (suitable for both novice and experienced riders), here, families can enjoy fun cycling together.
Head quarters feature hot showers, toilets and even a bike wash. Visitors can also relax and enjoy a quick coffee or light meal at Sugar Rush Cafe or playtime at a fancy Kids' Activity Zone.
Contact: (087) 351 2954
Website: www.sugarrush.co.za
Address: Sugar Rush Park, Esenembe Road, Ballito, KZN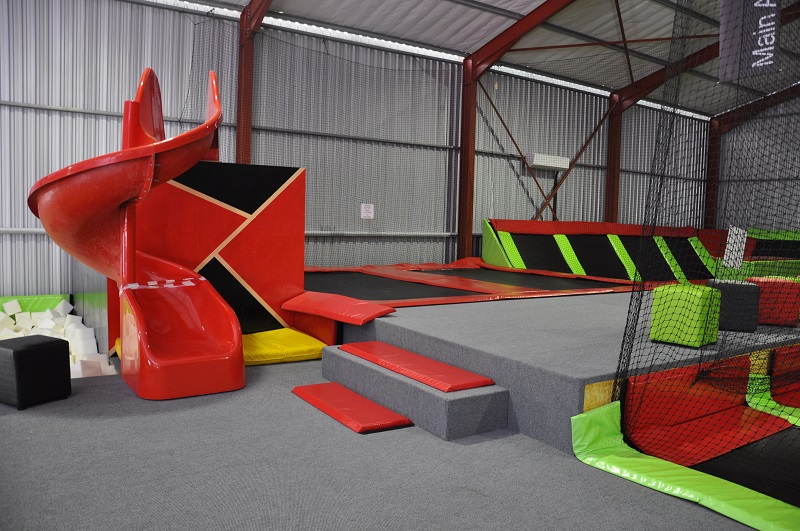 # 7 Holla Trails
Holla Mountain Bike Trails are a network of demarcated mountain biking trails, among farms in the Ballito and Upper Tongaat regions.
Making up over 100 km of marked/signed trails, with more being added and improved on all the time. Trails cater to either novice or experienced mountain bikers.
With the track variety, amazing scenery, and Holla Trail Centre (hosted by Collisheen Estates), Holla Trails offer a well-rounded biking, post-bike and fun outdoor experience in one, suitable for young and old alike.
Contact: (074) 897 8559 (trail master) or (082) 899 3114 (desk)
Website: www.ballito-online.com
Address: Ballito, KZN
# 8 Willard Beach
One of Ballito's biggest attractions, Willard Beach is a wonderful beach to enjoy a fun, yet relaxing family day out.
Set against a tourist and holiday accommodation backdrop, this long sandy beach is one of KZN's finest beaches.
The water is warm, the surf is good and there's a variety of restaurants and outdoor activities to enjoy here, including: scuba diving, seafood eateries and microlight flips.
Contact: (032) 946 1997
Website: www.sa-venues.com
Address: Ballito, KZN
# 9 Umhlali Country Club
Established in 1961 as a 9-hole golf course before its Peter Matkovich re-design some years later – when an additional 9 holes were added – Umhlali Country Club is a golf course and country club of note in KZN.
Particularly since club and course enjoyed a total transformation in 2006 (again, under Peter's astute eye).
Today, it is a world-class, 18-hole course, which offers a halfway house, golf cart hire, bowling greens, five tennis courts, swimming pool, two glass-backed squash courts and even a pro shop too, all for sports' lovers alike to enjoy.
Contact: (032) 947 1181
Website: www.umhlaliclub.co.za
Address:  1 Compensation Rd, Umhlali, Dolphin Coast
# 10 Thompsons Beach
Tucked between Ballito and Chakas Rock (along Ocean Drive), this sheltered cove makes for an ideal swimming and/or angling beach.
What's more, it has on-site life guards and shark nets in the waters, meaning safe swimming for all is easily ensured.
Contact: (032) 946 1997
Website: www.sa-venues.com
Address: 4399 south, 9 Rock Lane, Shaka's Rock, Dolphin Coast
# 11 Dirty Harry Fishing Tours
Deep sea fishermen can rejoice – and then experience a memorable sea excursion with Dirty Harry Charters.
The knowledgeable and capable captains will take good care of you, and with top boats and well-maintained sea equipment both, you will easily enjoy an exciting sea excursion.
To arrange a trip, please contact Dirty Harry direct.
Contact: (082) 579 3878
Website: www.dirtyharry.co.za
Address: Ballito, KZN
# 12 ZenJu Day Spa
This small, exclusive day spa lies in the tranquil setting of Ballito/North Coast Natal.
It features a number of holistic treatments, including: massages, facials, manicures, pedicures, waxing/tinting, body scrubs and other lovely spa packages to pamper and soothe guests.
It is situated in Coco Der Mer Boutique Hotel but it also has a smaller branch in The Vineyard Guest House.
Contact: (032) 586 1180
Website: www.zenjudayspa.co.za
Address: 63 Compensation Beach Road, Ballito, KZN
# 13 Salmon Bay Beach
This popular beach, just south of Ballito, happens to be a surfer's paradise.
It is also the designated launch site for Ballito's cool Inflatable Boat Clubhouse.
Aside from this, the beach offers ample parking at its southern end, and a great golden stretch of beach to bask on too.
Contact: (032) 946 1997
Website: www.sa-venues.com
Address: Ballito, KZN
# 14 Tidal Tao Snorkelling Safaris
Snorkelling is undoubtedly one of the top activities to enjoy in Ballito – and this experience is particularly enjoyable when you use Tidal Tao Snorkelling Safaris.
Whilst snorkelling, you will see a wonderful array of fish. Plus, it's safe, good fun for the whole family.
Contact:  (079) 307 0608
Website: www.tidaltao.co.za
Address: Ballito, KZN
# 15 Redwoods Riding School
Fifteen minutes outside of Ballito, amidst the rolling hills of the North Coast sugar belt, you will find the horse-crazy Redwoods Riding School.
This friendly, passionate stable yard is ideal for horse lovers or those simply keen to experience horse riding first-hand.
Riding gear and lessons are available here – as are relaxing, though unusual, champagne breakfast rides.
Contact: (079) 517 6764
Website: www.ballito-online.com
Address: Ballito, KZN
# 16 Microlite Flights
Ballito is quite well-known for its microlights, and an exciting activity to enjoy is a microlight flip over this beautiful area.
Flights give you a bird's eye of the coastline and local beaches. The pilots are highly experienced and hold sound safety records.
Comefly trips can last anywhere from a few minutes to half an hour.
Contact: (084) 266 3359
Website: comefly.co.za
Address: Ballito, KZN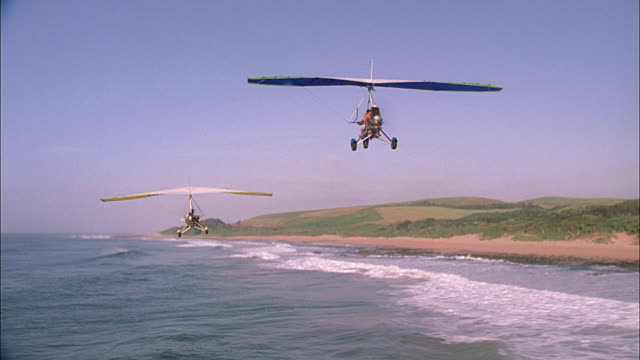 # 17 Crocodile Creek
Midway between Ballito and Tongaat, is Crocodile Creek, one of SA's best activities.
Home to some 7,000 Nile-, West African Dwarf- and Slender-Snouted crocs, as well as American alligators, deadly mambas and other snakes, tortoises, monkeys and more, it makes for an exciting and wild adventure for all.
Experienced guides will provide great insight and the venue is vast and ideal for exploring.
There are several covered learning and party areas, as well as a cafe/restaurant.
Contact: (082) 920 0730
Website: www.crocodilecreek.co.za
Address: 77 Greylands Road, Greylands, Tongaat
# 18 The Litchi Orchard
This family-owned farm offers a farmers' market, country cafe, coffee shop, bakery and pub.
It also enjoys great kids' facilities, and each month, there's plenty to do and be part of – including fun events, like their lovely markets.
Contact: (032) 525 5118
Website: www.litchiorchard.co.za
Address: Seaforth Drive, Umhlali, KZN
# 19 The Litchi Orchard Farmers' Market
Every second Saturday, from 09:00 am to 13:00 pm, guests can enjoy a lovely Farmers' Market at the fun Litchi Orchard Farm.
The market offers great food and drink, unique arts and craft, outdoor spaces to explore and live music performances too.
Contact: (032) 525 5118
Website: www.litchiorchard.co.za
Address: Seaforth Drive, Umhlali, KZN
# 20 Karibu Nursery
If shopping for plants has you getting potty with excitement, then you will love Karibu Nursery.
Karibu is one of the longest standing nurseries in the North Coast and provides gardeners, green-fingered experts and landscapers alike with the opportunity to expand their businesses – or gardens.
Aside from knowledgeable gardening experts (ready to assist in the gardening department), Karibu also has a centre with a coffee & champagne bar, deli, spa, home interior decorating store, art studio and more for visitors to make use of.
Contact: (032) 947 1194
Website: www.ballitobulletin.co.za/services/karibu.html
Address: Main Road, Shakaskraal, Umhlali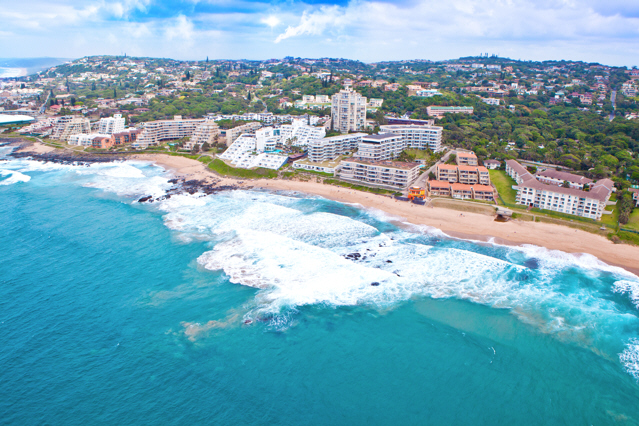 So if you're heading to beautiful Ballito, be sure to enjoy or visit as many of these great experiences as possible because the options are bountiful.