Constantia is loved for its wines, Cape history and stunning scenery – but this beautiful part of Cape Town is full of great fun and adventure too, if only you know where to look and what to do!
Constantia, a stunning part of Cape Town, offers rich history, outdoor experiences, culinary highlights and so much more.
And, without further ado, these are the best things to do in and around Constantia:
#1 Dine at Chefs Warehouse Beau Constantia
Chefs Warehouse at Beau Constantia offers not only one of the most beautiful wine farms and restaurants in one – but it is, in every sense, one of the finest gastronomic experiences a foodie can enjoy in the Mother City.
Critics and food fans alike agree, Chefs Warehouse Beau Constantia is a winner… Things are kept fun and fresh and positively stunning – and the result is mesmerising.
The setting, food and service are all world-class… So be sure to book ahead to avoid disappointment.
Contact: +27 (021) 794 8632
Website: www.beauconstantia.com/eat
Address: Chefs Warehouse Beau Constantia, Constantia Main Road, Glen Alpine, Constantia, Cape Town, Western Cape, South Africa.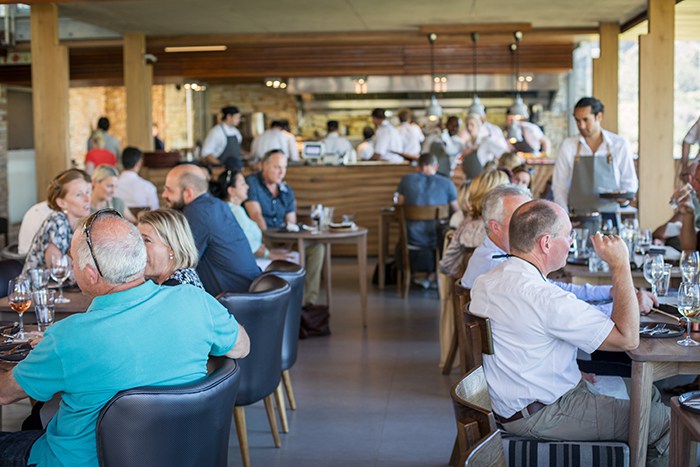 #2 Hop on the Constantia Valley Wine Bus
Few things in Cape Town are as much fun as the City Sightseeing Bus Tours – and the Constantia Valley Wine Bus is one of the best at that!
Visit South Africa's rich wine valley, Constantia, and enjoy these three awesome wine farm stops: Groot Constantia, Eagles Nest and Beau Constantia.
And, since you'll be perfectly positioned to enjoy some of the area's finest restaurants – including Chefs Warehouse Beau Constantia, Jonkershuis Restaurant, Foxcroft and Harbour House Constantia Nek – book ahead to enjoy a great meal on the trip too!
Note: To hop on the Constantia Wine Bus, simply join a Mini Peninsula Tour.
Contact: +27 (021) 511 6000, info@citysightseeing.co.za
Website: www.citysightseeing.co.za
Address: (City Sightseeing Tour Offices) V&A Waterfront, Camps Bay and Long Street
#3 Wine tasting at Buitenverwachting
Beautiful Buitenverwachting has plenty to offer visitors, with its classy restaurant, amazing wines and incredible Constantia Wine Valley views, it is an experience from the moment you set foot on its grounds.
The wine tasting at this prestigious estate is held in the historic wine cellar, where the interiors are casual, calming and comfortable.
Sit inside and sip, or enjoy a glass out on the lawns with your friends and loved ones – the choice is yours and either option is ideal.
Note: All wines are offered for tasting at a set fee of R50 and tastings work on a first come, first served basis.
Contact: +27 (021) 794 5190/1
Website: www.buitenverwachting.com
Address: Buitenverwachting Wine Farm, 37 Klein Constantia Road, Constantia, Cape Town, Western Cape, South Africa.
#4 Family outing at Groot Constantia
Groot Constantia, South Africa's oldest wine estate, is a special place for young and old to enjoy… Not all wine farms feel family-friendly but this one most certainly does!
Explore the gorgeous Cape Dutch Manor House, delve down into the Cloete Cellar, head wine tasting or simply dine at Jonkershuis Restaurant or Simon's Restaurant after a stroll about this estate… Whatever you do, great fun (and good food and wine) lie in waiting!
Note: Groot Constantia is one of the stops of the City Sightseeing Constantia Wine Bus.
Contact: +27 (021) 794 5128, enquiries@grootconstantia.co.za
Website: grootconstantia.co.za
Address: Groot Constantia Wine Estate, Constantia, Cape Town, Western Cape, South Africa.
#5 Climbing fun at Acrobranch Constantia
Those craving some adventure for the whole family need look no further than the thrilling Acrobranch Constantia.
Here, co-workers, friends and families can enjoy taking to the tree tops. And for kids, there's an Acro-twigs adventure course, a 1.4-metre Swinging Tarzan and so much more to enjoy.
Each of Acrobranch's three courses are carefully supervised by experienced guides and the safe harnesses keep your bodies secure – so everyone can enjoy a great time climbing through the tree tops, with quality peace of mind in tact.
Contact: 086 999 0369
Website: acrobranch.co.za
Address: Acrobranch Constantia, 1 Hout Bay Main Road, Constantia Nek, Cape Town, Western Cape, South Africa.
#6 Ziplining with SA Forest Adventures
Few things are as exhilarating as ziplining – after all, its good, secure outdoor fun at its best.
Situated in Constantia Nek, on the lovely Silvermist Estate, this great experience is perfect for outdoor lovers, nature seekers and adrenaline junkies alike.
The outing starts off with a 4×4 drive that takes you up into the Constantia mountains, where, surrounded by incredible natural flora and fauna, you will embark on your zipline adventure…
The platforms and lines offer gorgeous views so it's an even more memorable experience out in the fresh air.  And with SA Forest Adventures – one of South Africa's leading adventure companies –  you know you're in good hands because their guides are all hands-on and great.
Contact: 021 7950 225, 079 495 3987, bookings@saforestadventures.co.za
Website: www.saforestadventures.co.za
Address: SA Forest Adventures, Silvermist Estate, Constantia, Cape Town, Western Cape, South Africa.
#7 Rose picking at Chart Farm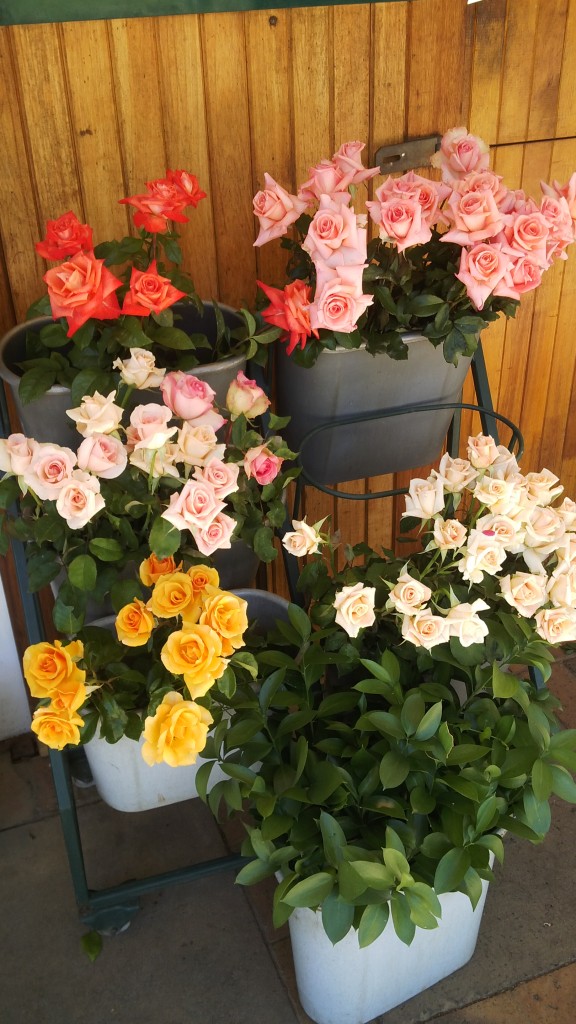 Chart Farm is loved far and wide across Cape Town for its amazing, affordable and altogether romantic rose picking experience. So be sure to visit this gorgeous farm – which covers some 12 hectares and lies near Wynberg – to either pick your own – or buy some pre-picked ones.
The roses are a glorious sight to see (whether you visit to pick or not) and there's a lovely little restaurant, where you can enjoy a light snack or good coffee.
Wow your partner, share special memories with the ones you love or simply take the family for a day out in the sunshine.
Note: Chart Farm is only open to rose picking at certain times of the year, so please check ahead before visiting. Also, secateurs and buckets are supplied at the farm stall.
Contact: +27 (021) 761 0434
Website: chartfarm.co.za
Address: Chart Farm, Klaassens Road, Wynberg, Cape Town, Western Cape, South Africa.
#8 Shop up a storm at Constantia Village
This lovely shopping village offers a wide assortment of things to buy, browse and eat. What's more, The Constantia Village's delightful surroundings match the shopping experience and product offerings perfectly, meaning customers are always in for a treat.
It's also a secure complex, with ample parking (something of a rarity in Cape Town, it must be said…), so you can shop till you drop and then safely head home content, with all your day-to-day errands run and the groceries sorted.
Contact: +27 (021) 794 5065, info@constantiavillage.co.za
Website: www.constantiavillage.co.za
Address: The Constantia Village, Corner of Constantia Main and Spaanschemat River Roads, Cape Town, Western Cape, South Africa.
#9 Tea time at Foxcroft Restaurant
Foxcroft is a place of culinary magic, where everything available for eating looks too good not to try! Be wowed by amazing pastries, awesome meals and a lovely dining atmosphere in one.
If you're in the Constantia Winelands, you really can't leave without trying something from this incredible restaurant offering.
Contact: +27 (021) 202 3304
Website: foxcroft.restaurant
Address: Foxcroft, High Constantia Centre, Shop 8/9, Corner of Constantia Main Road and Groot Constantia Road, Constantia, Cape Town, Western Cape, South Africa.
#10 Head to Earth Fair Food Market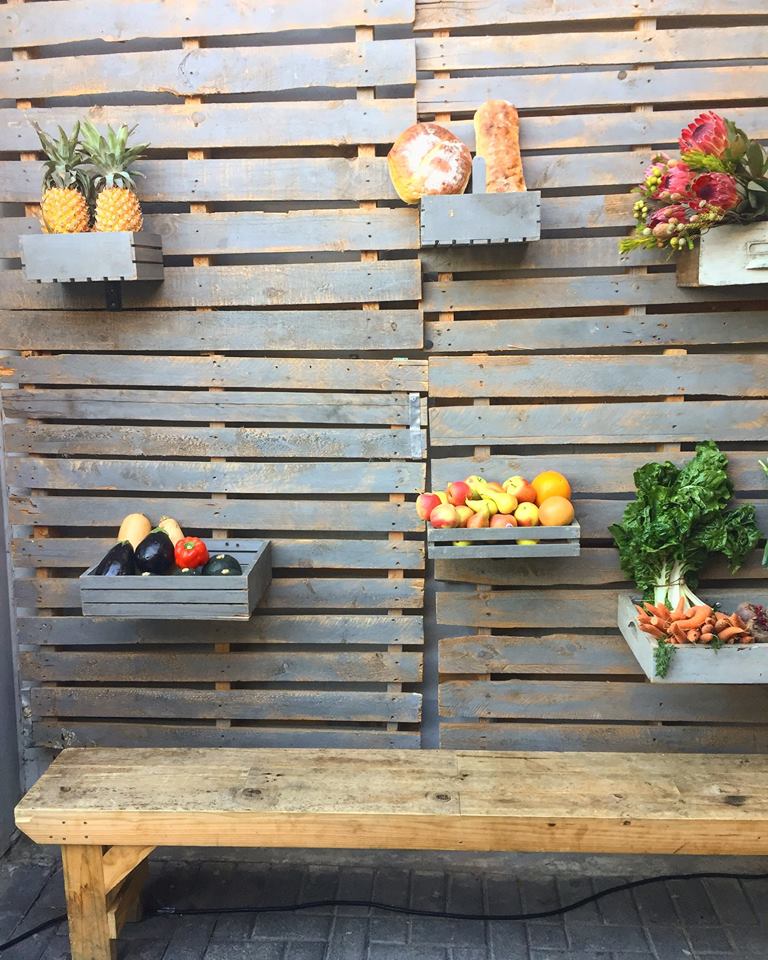 Found within the South Palms Centre, the Earth Fair  Food Market Tokai is one of the Southern Suburbs most memorable and fun experiences.
This family-friendly market, which takes place every Wednesday and Saturday, offers plenty of amazing goodies and products to browse through and buy.
What's more, the market has a fun vibe so it's perfect for winding a Wednesday down or enjoying a Saturday out with friends and family.
Contact: jacqui@earthfairmarket.co.za
Website: www.earthfairmarket.co.za
Address: Earth Fair Market, Corner St Joans Road & Timour Hall Road, Timour Hall Villa Estate, Constantia.
These are just some of the fun activities and places you can enjoy in Constantia – don't miss out!
Browse the Top 30 Accommodation Options in Constantia!