Situated along the gorgeous Garden Route, Plettenberg Bay is a trove of beautiful beaches, secret adventures, caring animal sanctuaries, surf spots and so much more; it's a tourist destination of note, among local South African travellers and foreign tourists alike.
Found in the breathtaking Garden Route, Plettenberg Bay is a highlight for many, with its unique outdoor experiences, fun activities and perfect scenery.
If you're planning a visit check out Afristay's accommodation in Plettenberg Bay.
Here are some of the best activities to enjoy in Plettenberg Bay:
#1 Enjoy family fun at Adventure Land
Offering good, clean fun for the whole family, Adventure Land is a place of water rides, playgrounds, super tubes and more. There are also awesome braai and picnic facilities, as well as a take-away kiosk, if required.
Highlights include the 75-metre super tube; 2-lane racer; kamikaze slide (with a 12-metre drop!) and even some kiddies' slides and splash pools for the tots.
Contact: (044) 532 7869
Website: www.adventurelandplett.co.za
Address:  Adventure Land, Plettenberg Bay, Thohoyandou-F, Thohoyandou, Garden Route
#2 Cycle the 14-km Buffalo Hills MTB Trail
For avid cyclists, the 14-kilometre, circular route at Buffalo Hills Reserve is an awesome outdoor experience.
Here, you can enjoy riding a relatively easy route (though there are, nevertheless, some challenges in store), which should take you between 1.5 to 2 hours to finish.
Ride through grassy plains, forest and then onto a single-track. What's more, there's a great ascent up a jeep track, where you can stop and admire the surrounding reserve's spectacular scenery. Do a self-guided tour (minimum of three riders must participate) or opt for a guided one and learn about the forest and flora as you ride.
Contact: (044) 535 9739, (082) 783 8392
Website: www.sa-venues.com
Address: Buffalo Hills Reserve (off R340 towards Wittedrif), Plettenberg Bay, Garden Route
#3 Experience game drives at Plett Game Reserve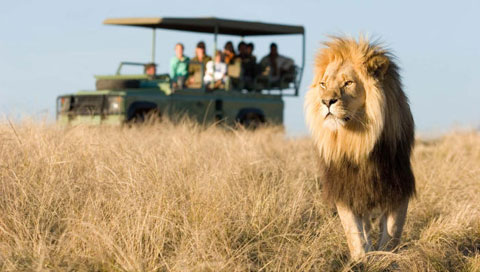 Located some 20 minutes outside Plett, the Plettenberg Game Reserve is a wonderful place to experience African wildlife/terrain and to enjoy seeing the Big 5 in their natural habitat.
Two great activities to choose from when visiting are the game drive or horse safari, which both run for two hours.
The game drive and horse safari both allow you to experience game on a real wildlife safari – either from horseback or from inside a vehicle.
Contact: (044) 535 0000/1
Website: www.plettgamereserve.com
Address: Plettenberg Bay Game Reserve, R340 Road, Plettenberg Bay, Garden Route
#4 Enjoy educational entertainment at Plett Puzzle Park
Found in the heart of the Garden Route, this unique attraction offers interactive family-fun. Activities are designed with all ages and sizes in mind and are intended to provide educational entertainment in an affordable way.
Plett Puzzle Park's main attractions are the life-sized 3D Maze (a first of its kind in SA) and the exciting Forest Puzzle Walk.
There's also an on-site childrens' play area and coffee/puzzle gift shop set in a tranquil garden, with oversized garden games to keep visitors occupied.
Contact: (044) 534 8853
Website: www.plettpuzzlepark.co.za
Address: Plett Puzzle Park, Greater Plettenberg Bay, Garden Route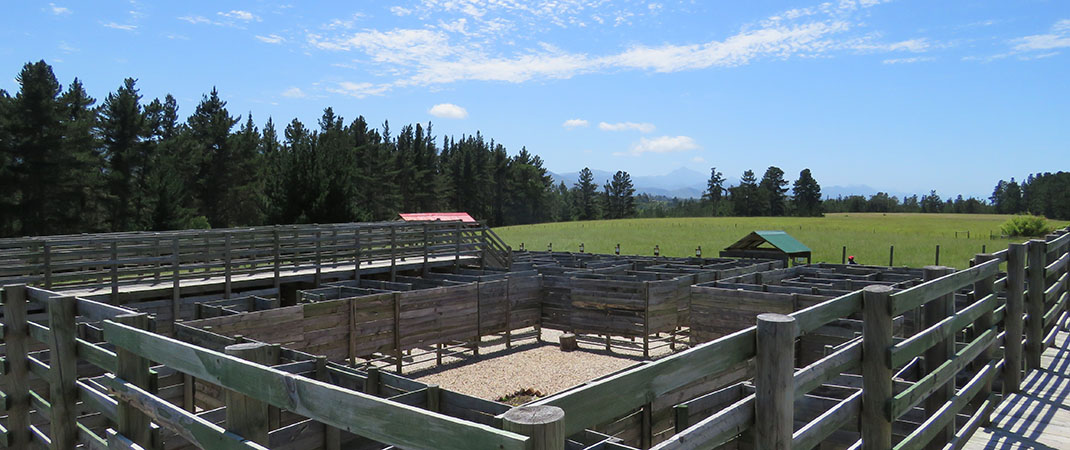 #5 Be amazed at Birds of Eden
Birds of Eden – the world's largest free-flight aviary – is a unique, two-hectare dome, spanning across beautiful indigenous forest.
It aims to provide a sanctuary for birds, as well as miniature monkeys. Donations and bird releases once a protocol and criteria have been met, are welcome.
With a mysterious ruin, walk-behind waterfall, 200-seater amphitheatre and some 3,500 birds, it's an experience like no other.
Contact: (044) 534 8906
Website: www.birdsofeden.co.za
Address: The Crags, Plettenberg Bay, Garden Route
#6 Have your eyes opened at Jukani Wildlife Sanctuary
Home to an assortment of big cats (like lion, cheetah, Siberian and Bengal tigers, leopard, jaguars, pumas and more), zorilla, hyena and honey badgers, Jukani Wildlife Sanctuary is an eye-opening, once-in-a-lifetime experience for one and all.
The only sanctuary of its kind in the Garden Route, it is a conservation wildlife park, which gives animals the freedom to run, play and explore.
There are daily tours (from 9:00 am – 4:00pm), which are conducted in all weather conditions and which provide great insight into all Jukani's animals.
Contact: (044) 534 8409
Website: www.jukani.co.za
Address: Jukani Wildlife Sanctuary, The Crags, Plettenberg Bay, Garden Route
#7 Monkey around at Monkeyland Primate Sanctuary
The world's first free-roaming, multi-species primate sanctuary of Monkeyland offers tours, and comprises of more than 550 primates.
This primate sanctuary presently houses some 18 different species, 11 of which roam freely around the 12-hectare forest that makes up Monkeyland. The other seven are housed in large cages within the main forest or else, call the nearby Birds of Eden home.
There is also an excellent, 128-metre suspended canopy walk, restaurant, souvenir store and viewing deck, with multi-lingual guides on-hand to provide insight into these amazing monkeys.
Contact: (044) 534 8906
Website: www.monkeyland.co.za
Address: Monkeyland, The Crags, Plettenberg Bay, Garden Route
#8 Hit the beach – any beach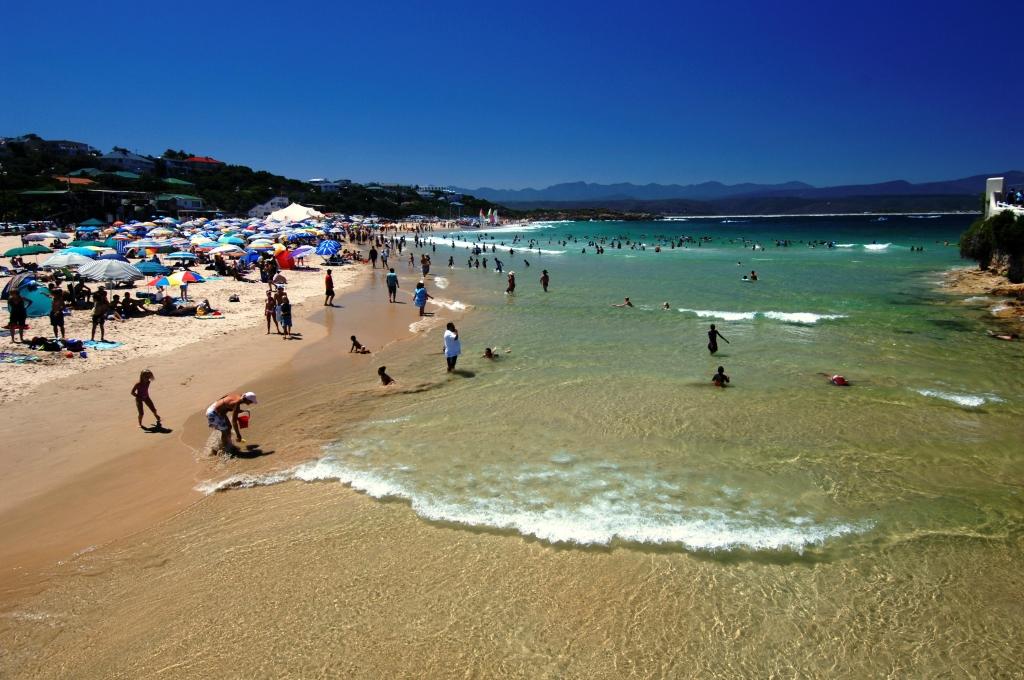 Plettenberg Bay is all about the beach, with surfing, bodyboarding, sun tanning, swimming and more on offer in this sun-loving, seaside city. The three most popular and beautiful beaches in Plett are Central Beach, Robberg Beach and Lookout Beach.
Each of this beach trio offers something different: Central Beach is great for families and sunbathers, with lifeguards on duty for the swimmers; Lookout is popular among SUP paddlers and surfers – and finally, Robberg is wonderful for long walks, beach runs and even paddle skiing.
Contact: (083) 655 3618
Website: www.plettenberg-bay.co.za
Address: Plettenberg Bay, Garden Route
#9 Birding and bird-watching at Fynbos Ridge
This private nature reserve, some 7km outside of Plett, is the ideal place for birding. Owners Brian and Liz Philips have ensured a delightful fynbos home for all kinds of birds, providing a rustic, yet natural environment for these feathered residents.
Birds are partially habituated so photographers will have the chance to take numerous shots, as birds visit feeding trays and birdbaths dotted about the grounds.
With a list of roughly 90 species, every inch of the property is overflowing with birdlife, fynbos and proteas.
Tick everything from Pin-tailed Whydas to Forest Canaries, Sunbirds, Sugarbirds and even Fish Eagles off your list. Fynbos Ridge is also one of only three bird-friendly establishments in Plett, as approved by BirdLife South Africa.
Contact: (044) 533 0106
Website: www.fynbosridge.co.za
Adddress: Fynbos Ridge Nature Reserve, Plettenberg Bay, Garden Route
#10 Saddle up with Hog Hollow Horse Trails
Experience the amazing Tsitsikamma Forest on horseback with Hog Hollow Horse Trails.
Choose between either a one-hour-long farm trail, with views out across the mountains and forest, or enjoy a two-hour-long forest trail, a three-hour-long private nature reserve trail or even a half/full day Cruise The Crags Trail, which will see you riding to various nearby attractions on horseback.
Booking is essential and comfortable clothing, sunblock and closed-in shoes are highly advised.
Contact: (082) 771 3745
Website: www.cruisethecrags.co.za or www.horseridinggardenroute.com
Address: Hog Hollow Horse Trails, Plettenberg Bay, Garden Route
#11 Close encounters with the Whale kind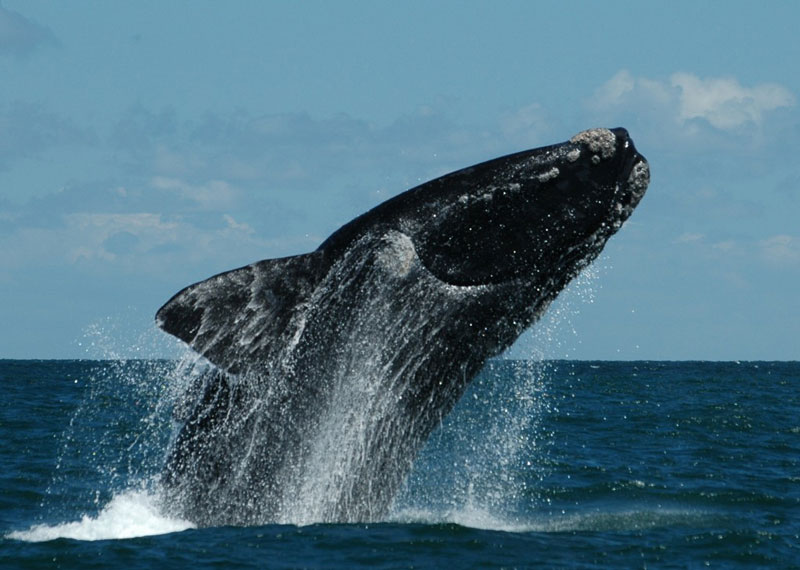 If you're looking to enjoy some close encounters with these gentle underwater mammals, particularly during Whale Season, by chartered boat – then Ocean Blue Adventures is your answer.
Enjoy awesome, permitted whale watching, as well as possible dolphin and other sea animal sightings, and get a brief history of the area too.
Trips last between 1.5 and 2 hours and no guaranteed sightings are given; booking is advised.
Contact: (044) 533 5083
Website: oceanadventures.co.za
Address: Ocean Blue Adventures, Plettenberg Bay, Garden Route
#12 Go fishing in Robberg Nature Reserve
The national monument and nature reserve of the Robberg Peninsula: Robberg Nature Reserve offers limited rock and surf angling, with permits from the Marine and Coastal Management available from Cape Nature.
So while you can enjoy some fun recreational fishing, please be advised that bait-collecting, fishing from boats and spearfishing are entirely prohibited.
Contact: (044) 533 2125
Website: www.safarinow.com
Address: Robberg Nature Reserve, Airport Road, Plettenberg Bay, Garden Route
#13 Explore the Elephant Sanctuary
Offering African elephants and an interactive experience (which can include elephant back riding), the Elephant Sanctuary at The Crags, is dedicated to elephant conservation and allowing guests to enjoy intimate experiences with these huge mammals.
Guides are committed, well-trained and insightful and will help you to interact with, ride and even touch the elephants.
Contact: (044) 534 8145
Website: www.elephantsanctuary.co.za
Address: Elephant Sanctuary, Animal Alley, The Crags (off the N2 near Natures Valley), Plettenberg Bay, Garden Route
#14 Go wild with Radical Raptors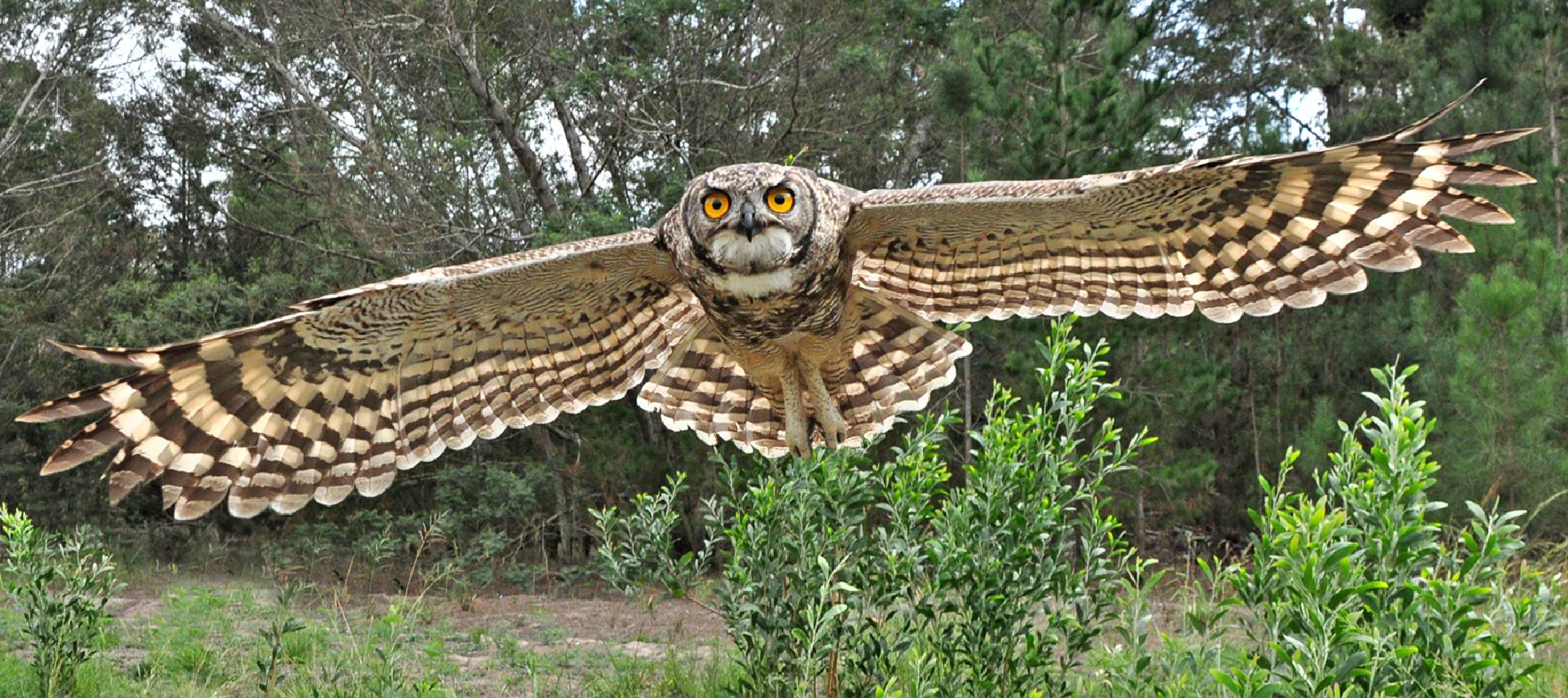 Opened in 2008, Radical Raptors is a rehabilitation centre, which aims to create community awareness on the rescue, rehabilitation and release of noble birds of prey.
Operating directly under the rules and regulations laid down by Cape Nature Conservation, Radical Raptors is a caring, yet exciting experience. Visitors are invited to enjoy a flying display, which sees a variety of trained, non-releasable birds of prey flying around freely, allowing guests the chance to admire, photograph and watch these magnificent birds – weather permitting.
Contact: (044) 532 7537
Website: www.radicalraptors.co.za
Address: Radical Raptors, The Heath, N2, Plettenberg Bay, Garden Route
#15 Visit the Harkerville Saturday Village Market
Every Saturday, this rural and rustic, but also ultra-vibey, market takes places in the heart of the Garden Route. It's a mix of flea-, craft- and farmers'-market combined and offers an all-round South African market experience.
There is a wealth of stalls, with the likes of organic food, jewellery, woodwork, clothing, flowers, music, books and more on offer.
Contact: (084) 510 9939
Website: www.harkervillemarket.co.za
Address: Harkerville Saturday Village Market, Harkerville, Plettenberg Bay, Garden Route
#16 'Run' with wolves at Garden Route Wolf Sanctuary
Situated between Knysna and Plett, this exciting sanctuary offers interactive tours that take visitors through wolf enclosures, offering a truly unique and intimate experience.
Aside from the wolf packs, there are also friendly wild dogs and huskies awaiting to greet guests.
You can enjoy a guided tour, which runs for +/- 40 minutes, with no prior booking required.
There is also a touch farm, with farmyard animals and a restaurant, offering breakfasts and light meals.
Contact: (074) 303 0657
Website: wolfsanctuary.co.za
Address: Garden Route Wolf Sanctuary, N2, Plettenberg Bay, Garden Route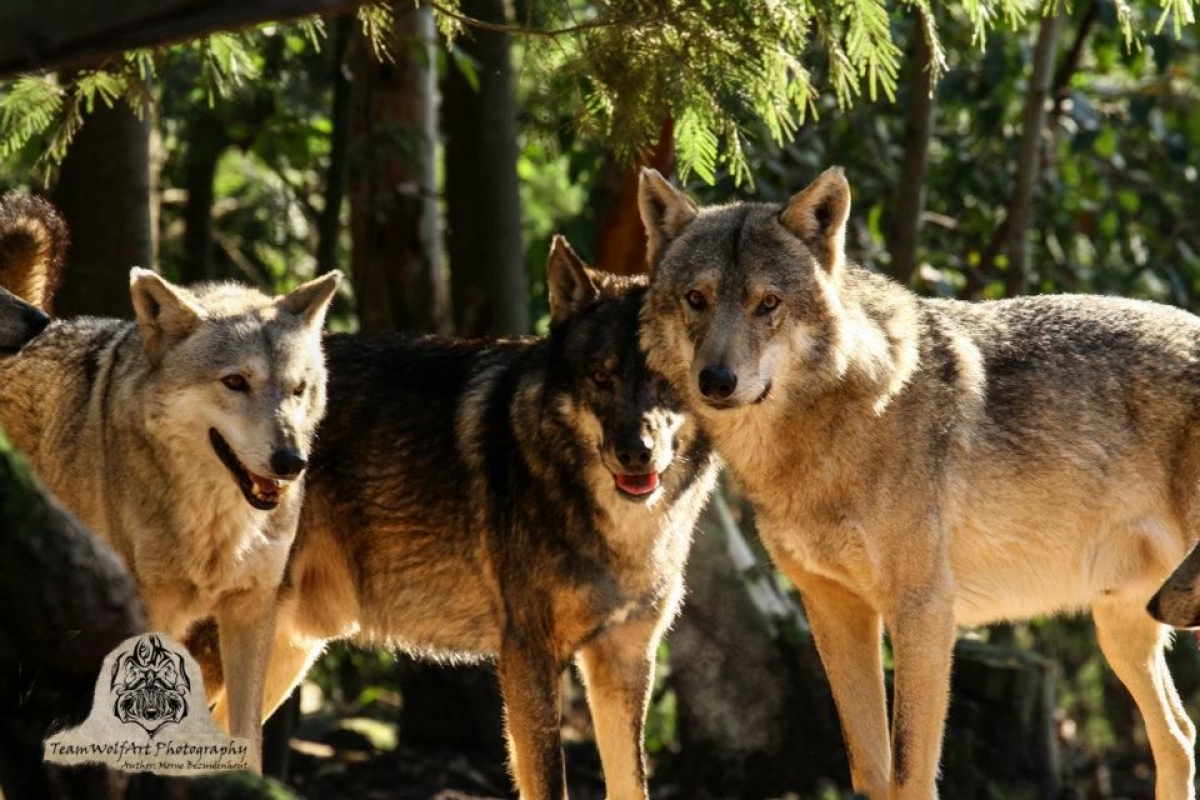 #17 Shop at Porcupine Ceramics
Selling hand-made ceramics crafted by fire, Porcupine Ceramics makes 'raku'-fired ceramic art pieces, inspired by African art and animals. Items include sculptures, plates, pots and other goods, all of which reflect the colours and traditions of our wonderful continent.
Products are produced by a group of local artisans, who have been trained and mentored by Porcupine since 1994.
Visit The Mill, a factory shop and studio, at The Crags and enjoy a tour of the working studio daily, from 9:00 am – 5:00 pm.
Contact: (044) 534 8910
Website: porcupineceramics.com
Address:  Porcupine Ceramics, The Mohair Mill, Kirbywood, Plettenberg Bay, Garden Route
#18 Get up high with AfriCanyon Adventures
Experience unique canyoning, kloofing and gorge-walking with AfriCanyon. Discover the fun of canyoning/kloofing in the amazing Crags, try optional jumps, navigate deep gorges and even takr a cool, rock-pool zip line.
All professional equipment is provided but bookings for those 10 years and older is essential.
Contact: (044) 534 8055
Website: www.africanyon.com
Address: AfriCanyon Adventures, The Crags, Plettenberg Bay, Garden Route
#19 Take in the beauty of Robberg Nature Reserve
Situated some 8km outside of Plett, you will find the beautiful Robberg Nature Reserve. This national monument and World Heritage Site is one special place and no visit to Plettenberg Bay is complete without having successfully explored some of Robberg Nature Reserve.
There is an assortment of hikes, walks and wildlife to be seen and enjoyed when visiting this reserve and for those who wish to linger longer, there is even an overnight hut to stay in.
Contact: (044) 533 2125/85
Website: www.capenature.co.za/reserves/robberg-nature-reserve
Address: Robberg Nature Reserve, Plettenberg Bay, Garden Route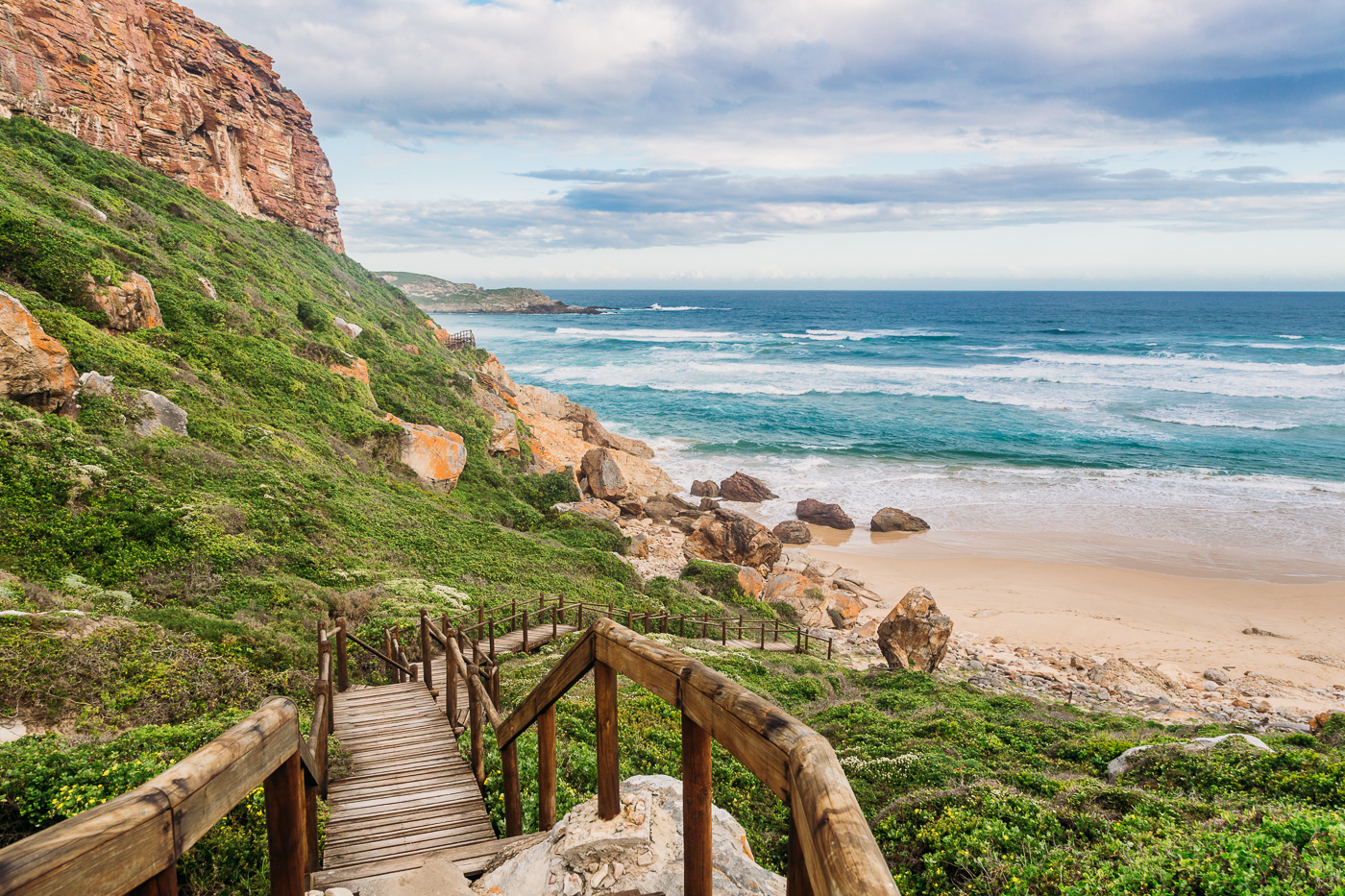 These are just some of the top activities you can enjoy when you visit the paradise-like Plettenberg Bay in the Cape's most gorgeous Garden Route.
Tip: Plett is a 30 min drive from Knysna. So you can also book Knysna accommodation, or view all accommodation in the garden route.