Durban North – a small, stylish suburb in South Africa's sunny city – is filled with friendly people, beautiful places and some family-orientated activities too.
The area offers gorgeous ocean views, a surprisingly lovely 'small town' vibe – and plenty for you to enjoy:
#1 Visit Umgeni River Bird Park
One of the best attractions in Durban North is unquestionably the Umgeni River Bird Park.
This well-maintained park, home to over 800 birds, is a wonderful destination for young and old to enjoy. With so many happy, healthy birds, a Cockatoo Cafe and a fun kids' playground, there is plenty to relish at this special bird park.
Be sure to give them a visit – and if you can, try check out one of the free-flight shows; they get rave reviews!
Contact:  +27 (031) 579 4600, education@urbp.co.za
Website: urbp.co.za
Address: Umgeni River Bird Park, Riverside Road, Durban North, Durban, KwaZulu-Natal.
#2 Dive into Durban North Swimming Pool
With Durban's beautiful, balmy weather present almost the year round, there is plenty of time to swim in the ocean and enjoy cooling down… And with so many great beaches at your disposal – it's easy enough to do!
But almost as fun as the ocean, is the Durban North Swimming Pool. This public pool is large and equipped with a shallow and deep end both. (This means it is perfect for new swimmers and experienced ones alike!)
There is a spacious lawn edging the pool, so you can pack a picnic and enjoy it after making a splash!
Note: There is always a lifeguard on duty and it's safe and clean, so you can rest easy while the little ones swim. Additional pool facilities include showers and changing rooms.
Contact: +27 (031) 573 1798
Website: www.ilovedurban.co.za
Address: Durban North Swimming Pool, Stirling Crescent, Durban North, Durban, KwaZulu-Natal.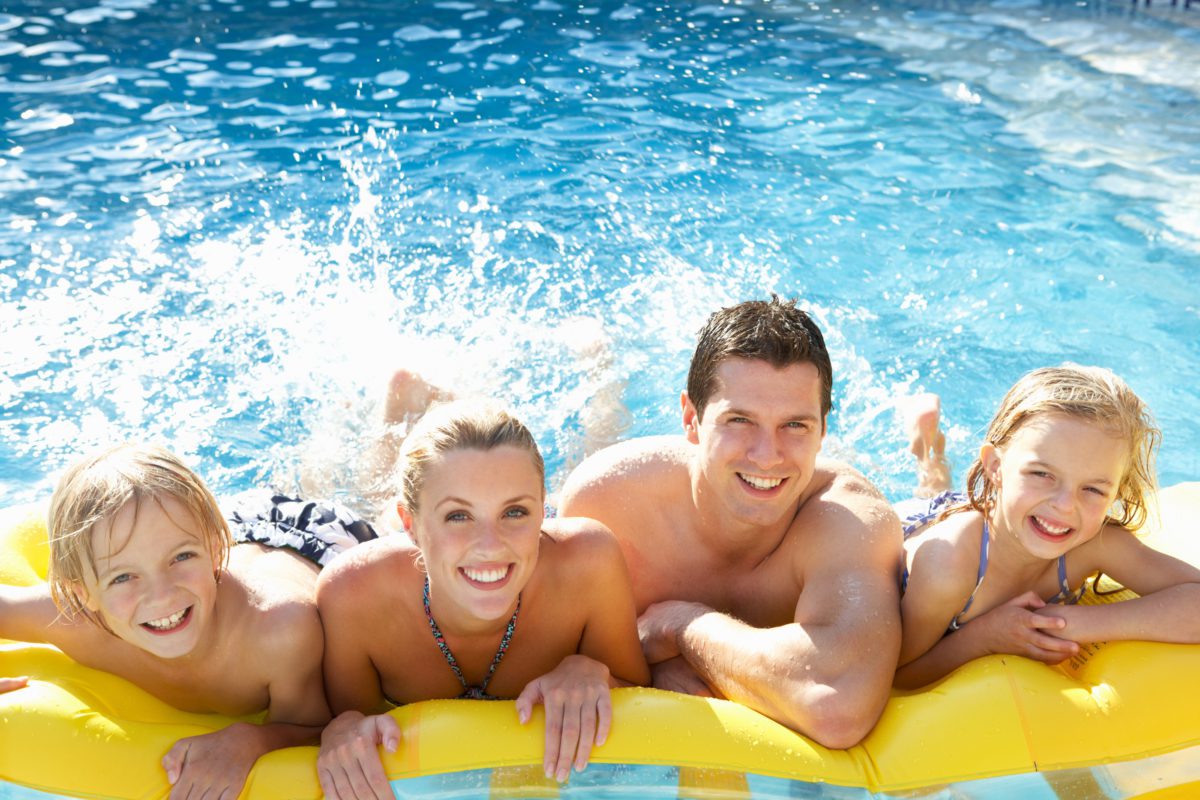 #3 Explore the Japanese Gardens
If you are looking for a beautiful, tranquil garden to stroll about, then Durban North's Japanese Gardens are perfect for you.
These gardens offer plenty of lovely picnic or braai spots, kiddies' play areas, a duck pond and plenty of gorgeous greenery, little bridges and trees to savour.
The Japanese Gardens are ideal for families and group gatherings and provide garden spaces and facilities for free enjoyment!
Note: Just be careful of wayward monkeys, who hang about the gardens; they are especially naughty around food!
Contact: +27 (031) 311 6975
Website: www.durban.gov.za
Address: Japanese Gardens, Prospect Hall Road, Prospect Hall, Durban North, Durban, KwaZulu-Natal.
#4 Head to Kupcake Heaven
Sweet tooths, sit up and take note because Kupcake Heaven is a treasure trove of all things indulgent and wonderful, made just for you!
Whether you're craving gourmet cakes or handmade cupcakes, baked with only the freshest, most organic ingredients and cups of love – you must visit them and sample one of their baked beauties!
Everything they offer is made with love and they always keep customer happiness firmly in mind. This means that taste, style and quality are consistently good.
Note: The intriguing cupcakes and marvellous cakes are available for order for special functions and events – and you can even order online!
Contact: +27 (031) 566 2354, +27 (074) 460 3243 (Whatsapp only), info@kupcakeheaven.co.za
Website: www.kupcakeheaven.co.za
Address: Kupcake Heaven, 45 Zenith Drive, The Quartz Building, Umhlanga Ridge, Durban, KwaZulu-Natal.
#5 Pamper yourself at The Spa on Fairway
With a relaxing environment, stunning ocean views and professional, excellent spa therapists, it's hard not to fall in love with The Spa on Fairway and its treatments.
This soothing establishment offers clean, well-run facilities, great service and a host of individual treatments and spa day packages. Unquestionably, this is a quality experience – and luxurious escape from reality in one!
Immerse your senses in calm, quiet and beauty, as you soak up the incredible, relaxing surroundings of this special spa.
Note: Please arrive at least 15 minutes prior to your appointment. Be advised that no children under 14 are allowed.
Contact: +27 (031) 573 1700/2528, enquiries@healthspa.co.za
Website: healthspa.co.za
Address: The Spa on Fairway, 130 Fairway Road, Virginia, Durban North, Durban, KwaZulu-Natal.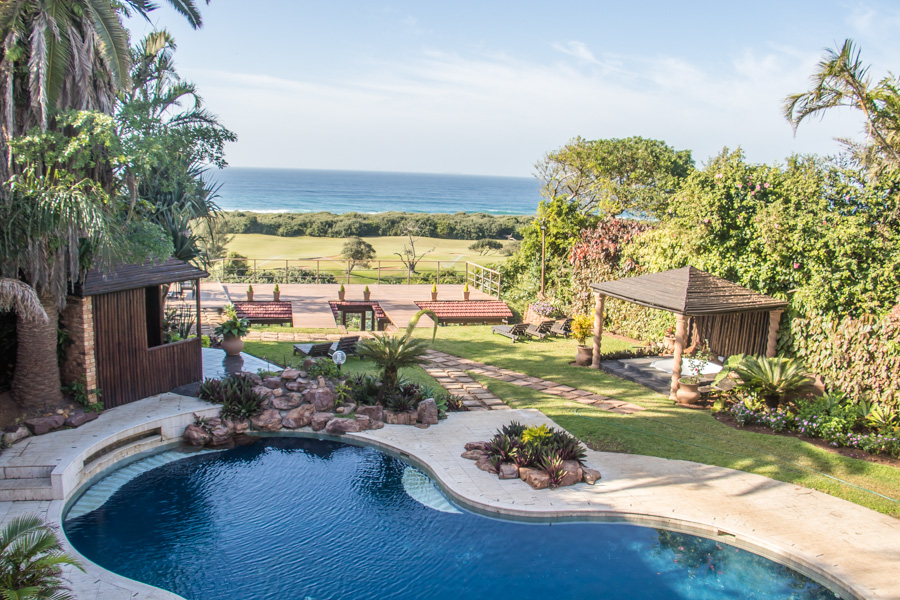 #6 Head to Golden Hours Family Market
Everyone loves a good market – if only for the food! And with Golden Hours Family Market, a good time is always guaranteed.
This weekly Sunday market is extremely popular and is loved for its live music, great food and drinks, variety of friendly traders and stalls – and of course, its pleasant, safe atmosphere too!
Best of all, the market is affordable and laid-back, so you can enjoy a  really peaceful, warm and welcoming environment with your friends and loved ones.
Note: Keep a special eye out for their uniquely themed market days, like the Monthly Moonlite Markets or Carols by Candelight.
Contact: +27 (083) 262 3693
Website: www.facebook.com/pages/category/Flea-Market/GOLDEN-HOURS-FAMILY-MARKET-121337227882/
Address: Golden Hours Family Market, Waterkant Road, Waterkant Avenue, Durban North, Durban, KwaZulu-Natal.
#7 Pop by Hingham Nursery and Tea Garden
Whether you're an avid gardener or you simply enjoy appreciating flowers and plants, this nursery will enchant you in so many ways.
With its longstanding history (it's been open since 1975), friendly, knowledgeable staff and excellent facilities – which include a cheerful, well-run cafe, complete with great food – Hingham Nursery makes for a special treat.
Come spend a few hours here among the plants, while enjoying a light meal and shopping for new, leafy friends to take home with you!
Note: The tea garden is closed on Mondays – with the exception of public holidays that fall on a Monday.
Contact: +27 (031) 564 3062/(074) 141 5776
Website: www.hinghamnursery.co.za/Page.aspx?ID=5774
Address: Hingham Nursery and Tea Garden, 15 Clematis Grove, Glenhills off Rinaldo Road, Durban North, Durban, KwaZulu-Natal.
#8 Have fun playing Action Cricket
This excellent sports' facility – Action Sports Durban North – is a great place to let off some steam or take your game to the next level.
And best of all? It's not just action cricket – but all kinds of other indoor sports (like action soccer and netball to name a few) that can be enjoyed here!
Note: Equipment is provided for games and advance booking is strongly advised, as it is a very popular place and courts fill up quickly.
Contact: +27 (031) 569 2173
Website: www.actionsportskzn.co.za
Address: Durban North Action Sports, Industrial Park, 80 Rinaldo Road
Glen Anil, Durban North, Durban, KwaZulu-Natal.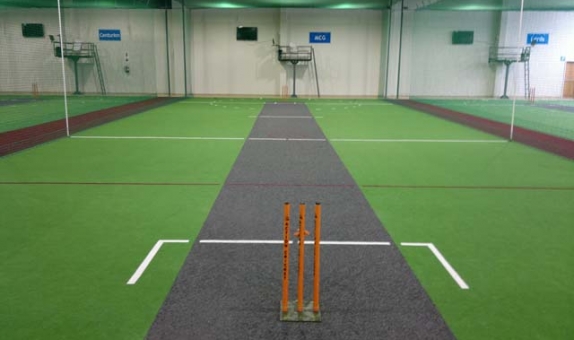 #9 Dine at Jack Salmon
Seafood lovers, this quality eatery has your name on it. Jack Salmon offers "extraordinary seafood at unbeatable prices" and pride themselves on the freshest, tastiest seafood around!
With world-class views and good service added to the mix, it's hard to beat a meal enjoyed at any Jack Salmon Fish House branch in KZN – particularly this Durban North one.
Note: Diners can choose from the set menu or the restaurant can tailor a meal to your requirements.
Contact: +27 (031) 572 3664
Website: jacksalmon.co.za
Address: Jack Salmon, Shop 15, Glenore Centre, 1 Aubrey Drive, Glen Ashley, Durban, KwaZulu-Natal.
#10 Go fishing at Virginia Beach
Virginia Beach may just be one of Durban's best-kept beach secrets… And here, great fishing, lovely beach walks and kite surfing can all be enjoyed.
Add to that, the fact that the beach is dog-friendly… and it's a winner on almost all fronts!
It is quiet, pretty and offers great views of Durban and while, regrettably, there's no swimming permitted here… it is a gorgeous, little beach nonetheless!
Note: The waves at Virginia Beach are tumultuous and strong; this is why it is not a swimming beach.
Contact: +27 (031) 566 3712
Website: n/a
Address: Virginia Beach, 26 Zenith Drive, Umhlanga, Durban North, Durban, KwaZulu-Natal.
These are just some of the exciting attractions to enjoy in Durban North – and they ensure heaps of fun and pleasure for everyone!