Cape Town's naval suburb, Simon's Town, is one of the city's best places for young and old to explore.
With fascinating, beautifully preserved history, gorgeous beaches (inhabited by adorable African penguins) and its location within driving distance of tourist attractions like Cape Point – it must be said, Simon's Town has some pretty choice experiences to enjoy in and around it.
Here are the best activities near Simon's Town to whet your adventurer's spirit:
#1 Visit the penguins at Boulders Beach
This is pretty much a no-brainer – after all, Boulders Beach is probably the biggest attraction in Simon's Town!
Not only is it child-friendly and safe but it's great year-round. So it's no wonder this beach draws tourists and locals back again and again.
This gorgeous, protected beach – blessed with sheltered coves, marvellous granite boulders and adorable African penguins who live around and swim near the beach – is one of the city's most special experiences.
If you're keen to splash in its beautiful waters, swim with the penguins or relax on its smooth, sandy shores or boulders, simply head there today!
Note: Please check the SANParks website for current pricing and opening times for Boulders.
Contact: +27 (021) 786 2329
Website: www.sanparks.org
Address: Boulders Beach, Kleintuin Road, Simon's Town, Cape Town, Western Cape, South Africa.
#2 Make a trip to Cape Point
After Boulders, Cape Point – situated within the Cape of Good Hope Nature Reserve, in Table Mountain National Park – is probably the best place to visit around Simon's Town.
This spectacular, wild place has it all: rich flora and fauna (particularly its ostriches and baboons!), dual lighthouses, glorious, 'ocean-meets-cliff' scenery, a classy restaurant – and wonderful picnic sites, hiking trails and accommodation, too!
If you do any one thing while you're in the Deep South, head to Cape Point. It's a once-in-a-lifetime experience for the whole family.
Contact: +27 (021) 780 9010, info@capepoint.co.za
Website: capepoint.co.za
Address: Cape Point, Cape Peninsula, Cape Town, Western Cape, South Africa.
#3 Lunch at Seaforth
This outstanding seafood restaurant is one of the best picks in Simon's Town. Not only does it overlook Seaforth Beach (another local attraction) but it's within close distance to Boulders Beach too.
But it holds more allure than just that, as it offers some of the best service, interiors and fresh, delectable food you will find anywhere in the Mother City.
When you're feeling peckish, make a stop at Seaforth and, while you dine, soak up the natural beauty!
Contact: +27 (021) 786 4810
Website: www.seaforthrestaurant.co.za
Address: Seaforth Restaurant, Seaforth Beach, Seaforth Road, Simon's Town, Cape Town, Western Cape, South Africa.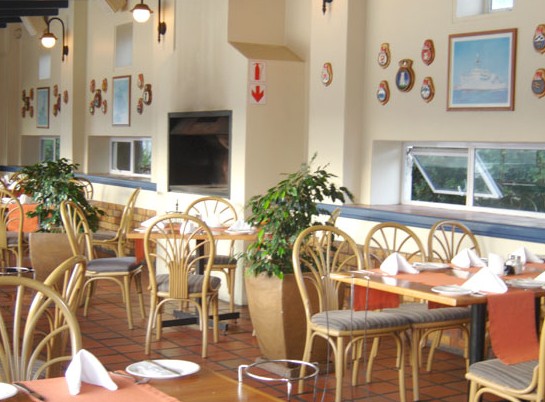 #4 Dig around in Scratch Patch
Found in the V&A, Ostrich Farm and Simon's Town, Scratch Patch is an incredibly fun and educational centre for both parents and kiddies alike.
Discover the magic of minerals, as you dig about among gorgeous gem stones, trying to find the most beautifully coloured, unique or cool ones to take home with you. Yes, that's right – because you pay for them, you get to keep them!
This space is pretty vast – and the stones are endless! It's great fun for everyone, particularly for the little ones.
And when you're done, why not grab a bite to eat or browse for more gemstone-orientated goodies?
Contact: +27 (021) 786 2020
Website: www.scratchpatch.co.za
Address: Scratch Patch, Dido Valley Road, Simon's Town, Western Cape, South Africa.
#5 Explore the incredible Warrior Toy Museum
This wonderful toy museum is a delight for young and old. Within its cosy confines, you can find some 4000 model cars, 500 teddies and dolls, two fully operational railroads and so many more toys on display!
Revisit your best childhood memories, as you share in your child's precious ones… And for those passionate about collecting toys, there is even a sales section.
Whatever tickles your toy fancy, no one will leave without a dash of stardust and childlike wonder back in their eyes…
Note: There is a small per person entry fee of R10 for adults and R5 for children.
Contact: +27 (021) 786 1395
Website: www.simonstown.org
Address: Warrior Toy Museum, St George's Street, Simon's Town, Cape Town, Western Cape, South Africa.
#6 Visit the SA Naval Museum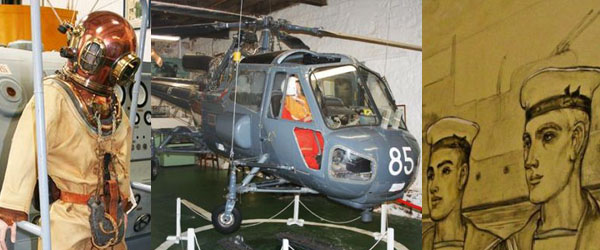 Whether you are fascinated by our naval history or not, this museum is an insightful, neat and wonderfully presented slice of local history.
The museum is wonderful – and so is the chapel. What's more, the curatorship is excellent and really ensures a memorable visit.
The items on display are rich and plentiful, while the venue's old-world charm enchants and allows you to really step back in time.
Contact: +27 (021) 787 4686
Website: www.simonstown.com
Address: SA Naval Museum, St George's Street, Simon's Town, Cape Town, Western Cape, South Africa.
#7 Hike to Just Nuisance
The grave of Just Nuisance, a charming dog enlisted into the Royal Navy, might not seem like a really exciting thing to visit – but he made up a unique part of Simon's Town and forms part of its very real, raw history.
This lovable, clever pooch was a true local legend and was even laid to rest with full military colours and a dignified send off.
He held a special place in the heart of this naval place and it's worth climbing the stairs up Red Hill to pay your respects – and enjoy the views.
Note: The hike is suitable for children some ten years and older, and makes for an easy hike/walk overall.
Contact: n/a
Website: www.simonstown.com/just-nuisance
Address: Simon's Town, Cape Town, Western Cape, South Africa.
#8 Immerse yourself in The Heritage Museum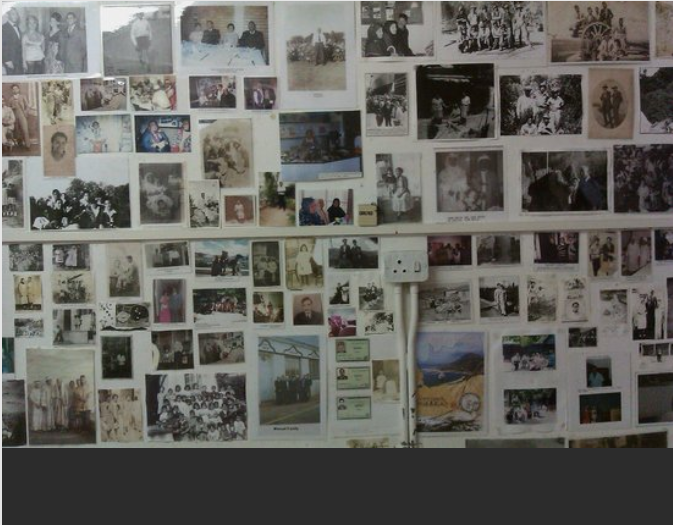 This unique museum highlights the widespread plight and segregation faced by so many during the Apartheid Era.
Here, you will learn the pain of the past, even as you marvel at its more beautiful side, which includes many special photos and memories.
Each room is filled to the brim with a sense of culture and remembered history, making the museum entirely worth the visit… if only to remember and learn from the terrible mistakes of South Africa's past.
Contact: +27 (021) 786 2302, heritagest@eject.co.za
Website: www.muslim.co.za
Address: The Heritage Museum, Amlay House, King George's Way, Simon's Town, Cape Town, Western Cape, South Africa.
#9 Head to the Heather Auer Art & Sculpture Gallery
First established in 1989, this charming gallery is located at the home studio of Heather Auer. It is stocked with a wide array of original art, from some great South African artists.
You can also enjoying some of Heather's best paintings and bronze works, as well as some special Township Art.
So, whether you're an art expert or simply an art appreciator, add this to your list!
Note: Visits by appointment only.
Contact: +27 (082) 779 2695, info@heatherauer.com
Website: heatherauer.com
Address: Heather Auer Art & Sculpture Gallery, 10 Forrest Way , Glencairn, Simon's Town, Cape Town, Western Cape, South Africa.
#10 Glencairn Tidal Pool
On its own, Glencairn forms a delightful part of Cape Town, and its beach is perfect for dog walking, swimming, snorkelling and long strolls by the sea…
What's more, near Glencairn Beach, visitors can enjoy a lovely tidal pool. It is perfect for safe swimming – or even just a good time out in the open air.
For those looking for something fun and free to do outdoors, look no further than this pretty tidal pool.
Contact: n/a
Website: n/a
Address: Glencairn Beach, Glencairn, Simon's Town, Cape Town, Western Cape, South Africa.
These are just some of the super experiences you can enjoy in Simon's Town. Which is first on your bucket list of adventures?