One of Cape Town's most luxurious corners, the Atlantic Seaboard is brimming with beach bungalows, five star guesthouses and opulent villas for families and friends to enjoy, especially during the festive season. The areas of Camps Bay, Clifton and Llandudno unveil their best bits in South Africa's summer and coax visitors to their beaches, coves, pools, restaurants and bars. Find shade beneath your umbrella on Camps Bay beach, have a sunset picnic on Llandudno and tan to your heart's delight on one of the four clifton beaches.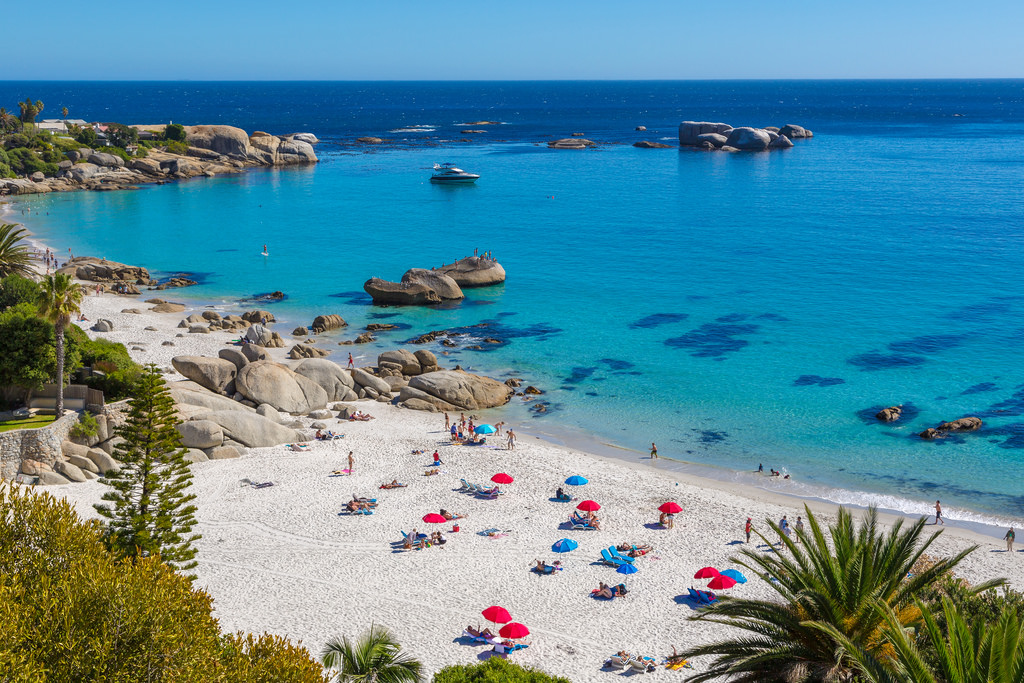 Llandudno
Llandudno is a residential area cascading down the slopes of the mountain and boasts some of the best views in the world. All activities here are centered around the beach so if you're looking to stay here; you can look forward to morning beach walks and swims, surfing ( if you're fairly proficient) and sunset picnics.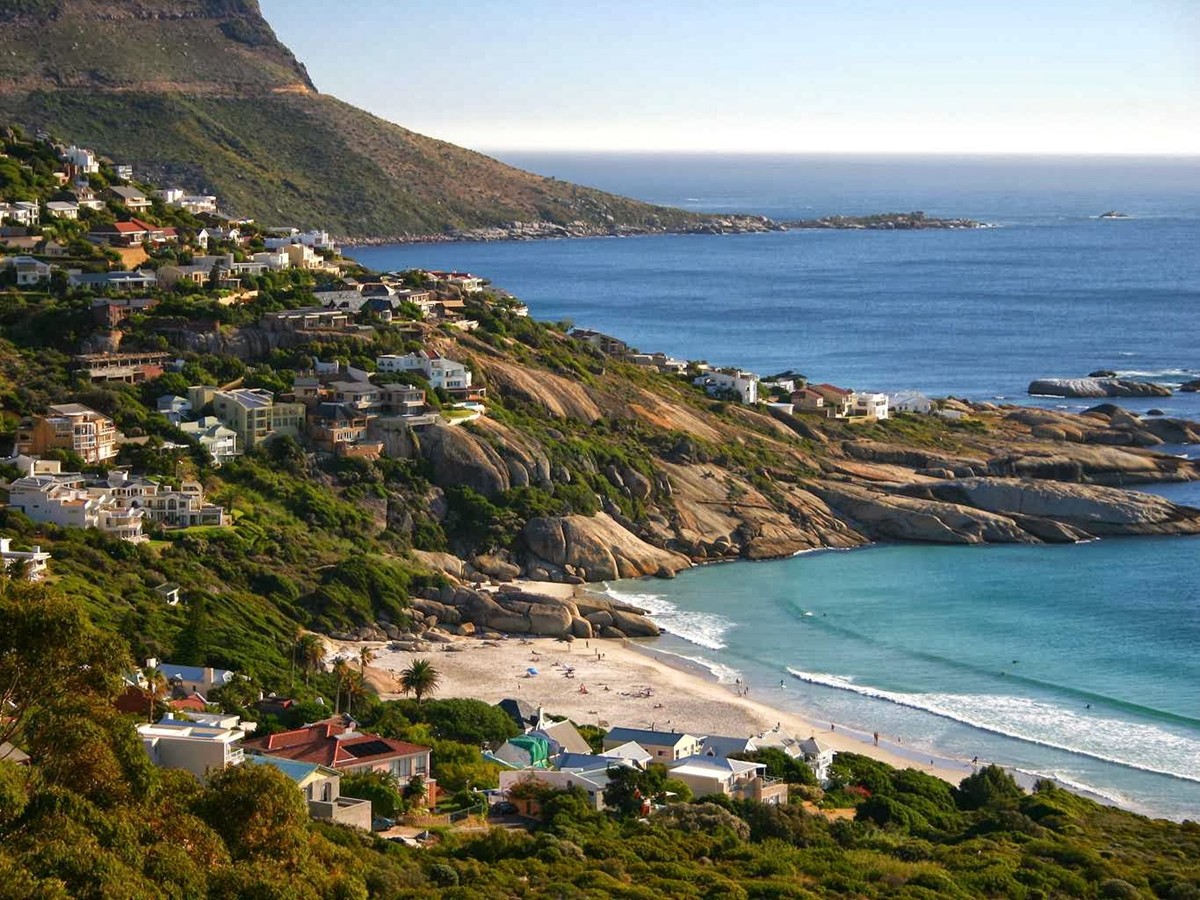 Our Llandudno Stay Suggestion:
The Senior Sun Suite – Soul on Llundudno 
This luxurious 6-bedroom establishment will leave you breathless with its unique design and outstanding sea views from all angles.The house is divided into three levels and present a glimpse of the beautiful vast ocean from all angles. There is a large dining and lounge area on the middle level leading to the pool deck with spectacular sea views, sun loungers and couches where you can take in the marvelous sunsets.
Choose to take a dip in the pool, order a cocktail from the friendly butler on-site and just soak up the sun on our wooden decks outside. When those hot summer days really hit, you can level up your aircon in your suite and help yourself to a refreshing drink from your mini-bar.
Book your stay at the Soul on Llandudno.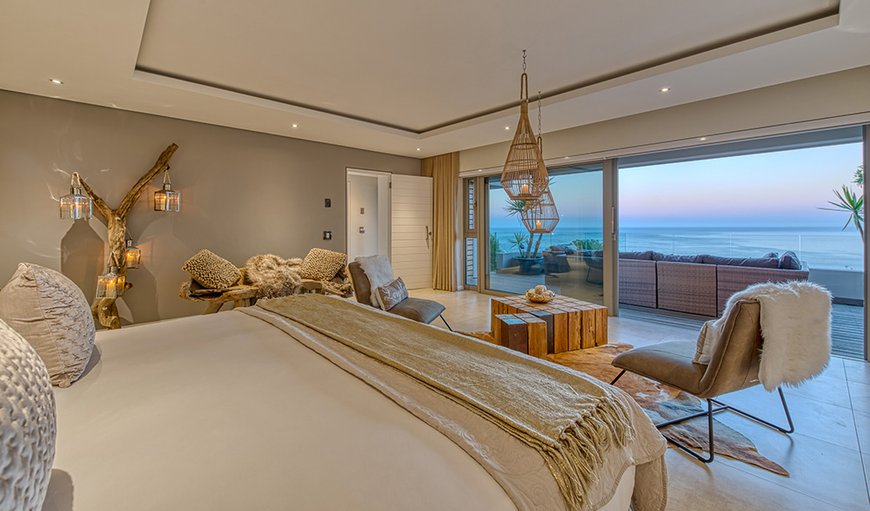 Camps Bay
On any given day, the 'Miami' of Cape Town is bustling with beachgoers, outdoor yoga enthusiasts, shoppers, hungry tourists and families. The Atlantic ocean yields some icy water which can also get quite rough here, so if you prefer calmer waters or you have young kids, visit the tidal pool to the left of the beach. In season there are lifeguards on the main beach and there are often umbrellas and loungers available for hire.
Choose from any number of restaurants such a Primi priatti for Italian, Caprice for sundowners, Kauai for healthier alternatives and Gelato Mania for ice-cream of every flavour. (Or see our list of Top Ten Restaurants in Camps Bay)
Our Camps Stay Suggestion:
The Bay Hotel
With the majestic Twelve Apostle mountain range as a backdrop and the Atlantic Ocean less than a minutes walk away, The Bay Hotel boasts an unrivalled beachfront location in Camps Bay.
Start your day with breakfast at Tides restaurant then retreat to one of the 4 hotel pools, followed by a spa treatment , for a day of rest and relaxation. Alternatively, if a more adventurous stay is what you seek, book a tour or activity and go explore Cape Town and its surrounds.As the day draws to an end, secure your seat at Sandy B or Caamil's Bar for a celebratory drink as the sun disappears over the Atlantic Ocean.
For a few suggestions of what to do during your Camps Bay Stay, check out our list of Top 10 Activities in Camps Bay.
Book your stay at the Bay Hotel now.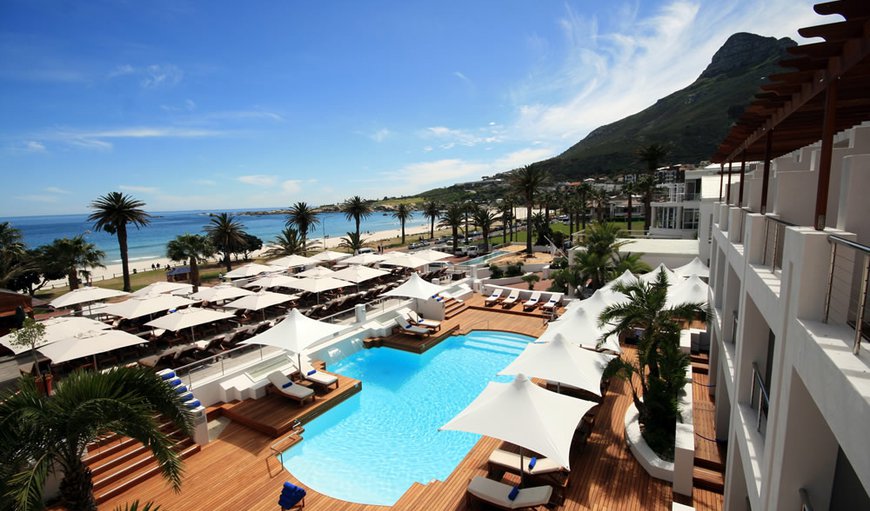 Clifton
Clifon, its four beaches and surrounds are amongst some of the most desired properties in the Mother City. You can choose from an array of apartments with incredible views or rent a bungalow right on the beach.
These beaches are a favourite amongst tourists and locals and sun worshipers tend to bask out here for an entire day armed only with tanning oil and beach games. Be mindful that the sun is very harsh in South Africa so apply sunscreen regularly and make sure you bring some share with you.
Our Clifton Stay suggestion:
Bungalow 52
At Bungalow 52 you can sit back and enjoy the serenity of a Clifton sunset while the waves quietly roll out at your feet. It'll soon be crystal clear why this villa  urges guests to frequently make return visits.
This four bedroom bungalow is situated right on the best beach in Cape Town; Clifton 4th Beach. This beach is protected from the wind and said to have a similar vibe to that as St. Barts. Relaxed, with plenty of beach action to choose from– paddle boarding, sea-kayaking or sun worshipping.
Book your Bungalow 52 Stay for this summer.