Tofo offers plenty of excellent food options…  The restaurants here allow visitors to indulge in pizza, seafood, Italian and Indian cuisine and even burgers. (Though seafood is naturally one of your best options locally.)
With this in mind, here are the top places to eat in Tofo:
Happi Restaurant
This charming cafe, located at Liquid Dive Adventures, offers oh-so-good breakfasts, salads, smoothies, sandwiches and more.
Their service and food is amazing (keep an eye out for the vegan burger) and they especially cater to both vegans and vegetarians.
Best of all, they run lots of great specials so you can both feast and save… This restaurant is also close to the beach so the views are great too!
Contact: (+258) 84 82 76 026, info@liquiddiveadventures.com
Website: www.liquiddiveadventures.com/food
Address: Happi Restaurant, Praia do Tofo, Imhambane, Mozambique.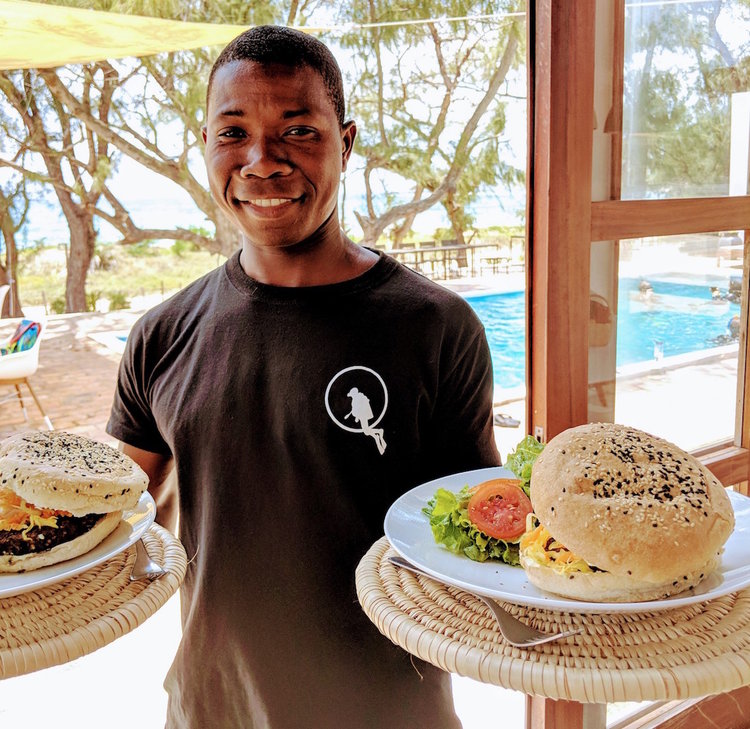 A Street Bar named Desire
Found in the town's market area, this unusual eatery serves up an array of pub food, burgers and delicious salads. Dishes are named after music/musicians from the 1960s-1970s… This is something which certainly adds fun to the whole dining experience!
It is something of a hidden gem, too – with great food at affordable prices and a stellar atmosphere, allowing you to chill with the locals in style, over a cocktail or beer.
Contact: (+258) 842625289
Website: www.tofoinfo.com/johns-place
Address: A Street Bar Named Desire, Tofo, Imhambane, Mozambique.
What U Want
What U Want specialises in both delicious Italian and Mozambican cuisine… Here, you can sink your teeth into delicacies like octopus carpaccio, lobster pasta or wood-fired pizzas – the choices are endless and are all delicious picks!
Simply put: this is really good food at equally good prices, with a great atmosphere and friendly staff to boot.
Contact: (+258) 84 929 6936, barone22@hotmail.com
Website: www.facebook.com/pg/whatuwant22
Address: What U Want, Tofo Beach, Tofo, Mozambique.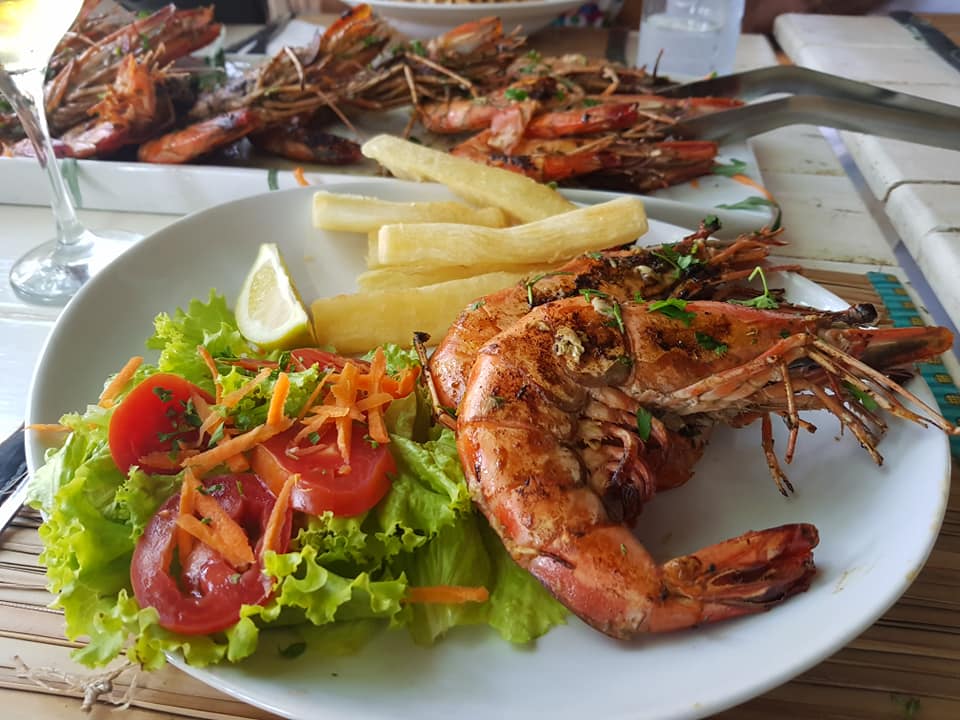 Branko's
This cosy spot offers top notch beef and seafood dishes and pizzas. Food can be cooked right at your table, on interesting 'hot stones'.
Branko's is well-known for its excellent vibe and memorable food experiences so it's definitely one a must when in Tofo.
They are creative and inviting with both their dishes and their serving… After all, it's a lot of fun to eat your (sea)food off a hot stone!
Note: One important thing to keep in mind before visiting is that it is very popular so it can get full – but it's still so worth it!
Contact: (+258) 84 066 6470
Website: N/A
Address: Branko's, Tofo Beach, Tofo, Imhambane, Mozambique.
Casa de Comer
At Casa de Comer, Mozambican cuisine and fresh seafood are the orders of the day… In fact, it is rated as one of the best spots to go for fresh, local food.
They offer an array of food options – and a calming atmosphere, with good music and friendly staff, are all part of the place.
Contact:  (+258) 847 561 896, csadecomertofobeach@gmail.com
Website: www.tofoinfo.com/casa-de-comer
Address: Casa de Comer, Tofo Beach, Tofo, Imhambane, Mozambique.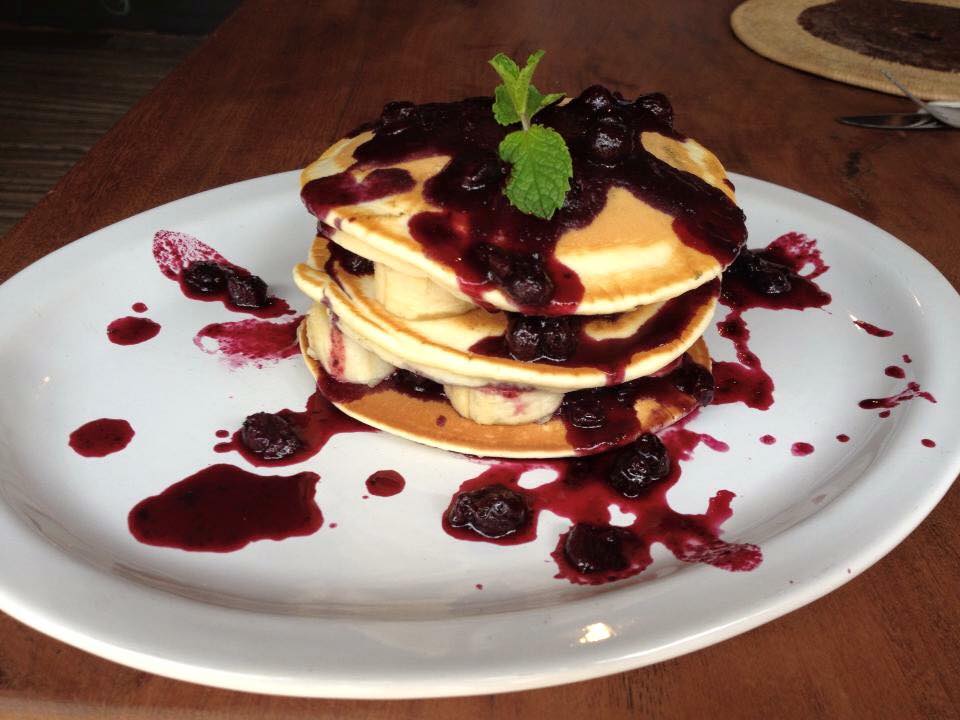 Beach Baraca
If you are craving a heath spot, look no further than the small, yet lovely Beach Baraca. They are famed for their smoothies, fresh pancakes, health breakfasts, sandwiches and wraps.
Staff are welcoming and warm, food is good and service is rather prompt so it's a win on all fronts.
Note: At Beach Baraca, you can enjoy either sit-down or takeaway meals.
Contact: (+258) 84 244 8919
Website: www.facebook.com/pg/beachbaraca
Address: Beach Baraca, Long Street, Tofo, Inhambane, Mozambique.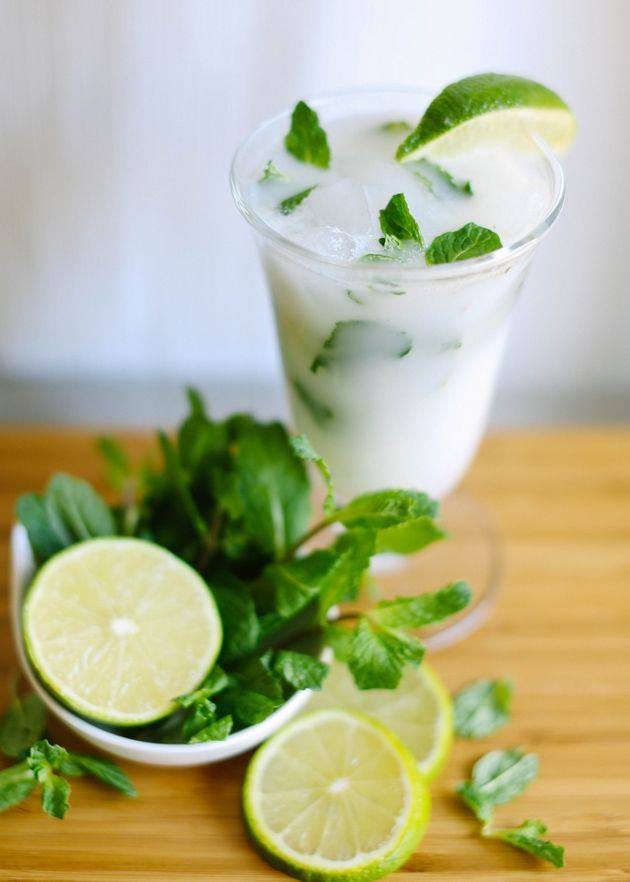 These are just some of the best spots to eat out at in Tofo… Which will you visit first?