Pietermaritzburg is KZN's second largest city and this City of Flowers, offers plenty of interesting things for locals and visitors to see and do, as they explore it.
It incorporates plenty of history and charm into its foundations – but it also knows how to celebrate modern-day fun and adventure.
These are the top things to do in Pietermaritzburg:
#1 Explore Albert Falls Reserve
This beautiful, recreational dam is a delight for birders, water babies and game enthusiasts. Here, you can enjoy fishing, boating, game watching or picnicking in nature.
In addition to a host of brilliant outdoor activities, there is also rustic, yet lovely accommodation here in case you wish to stay a while.
At Albert Falls, there are no fences between the game park and the visitors' area, so prepare for some close game encounters of a very special nature.
Contact: +27 (033) 569 1202, albert.falls@msinsi.co.za
Website: msinsi.co.za/albert-falls/
Address: Albert Falls Nature Reserve, Pietermaritzburg, KZN, South Africa.
#2 Visit The African Bird of Prey Sanctuary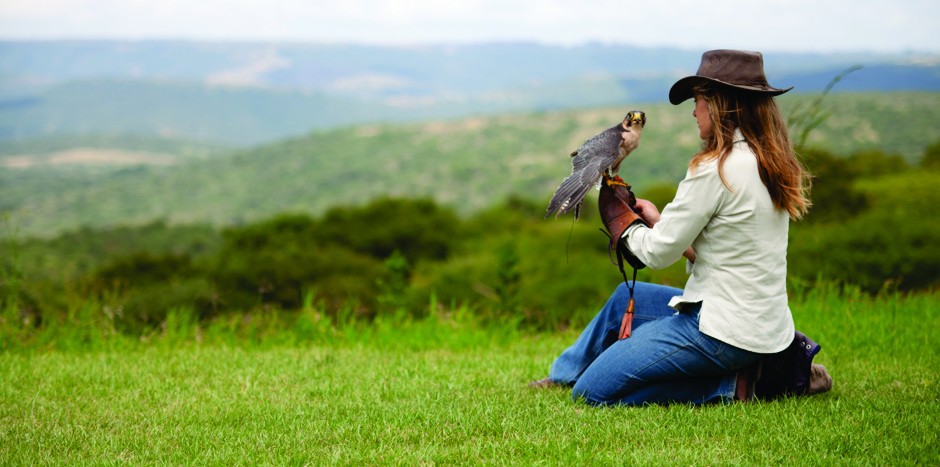 Situated in a bushveld valley, The African Bird of Prey Sanctuary is a highlight for those visiting either Durban or Pietermaritzburg, as it is easily accessible from either city.
This wonderful bird haven is home to the widest selection of indigenous raptors across southern Africa.
Raptor Rescue is a special rehabilitation unit, which treats sick, injured or orphaned birds of prey. While the Bearded Vulture Breeding Programme strives to conserve and protect endangered birds by taking their second eggs and hatching them in cavity, before eventually releasing them into the wild to assist the dwindling population.
So visit this fascinating bird park and experience these amazing birds for yourself!
Contact: +27  (031) 785 4382, onair@africanraptor.co.za
Website: africanraptor.co.za
Address: The African Bird of Prey Sanctuary, Lion Park Road, Umlaas Road, KZN, South Africa.
#3 Discover Tatham Art Gallery
As one of South Africa's finest art museums, Tatham Art Gallery needs little introduction.
First established in 1903, it serves the Msunduzi region through its impressive visual arts. And while its primary function is to display art – it also hosts many different art exhibitions too.
In addition to the museum, visitors can browse the Tatham Shop for a host of gifts, crafts, artworks and more. There is also the delightful Cafe Tatham, which is great for a slice of cake and a good cappuccino.
Contact: +27 (033) 392 2801
Website: www.tatham.org.za
Address: Tatham Art Gallery, Chief Albert Luthuli St (Opp. City Hall), Pietermaritzburg, KZN, South Africa.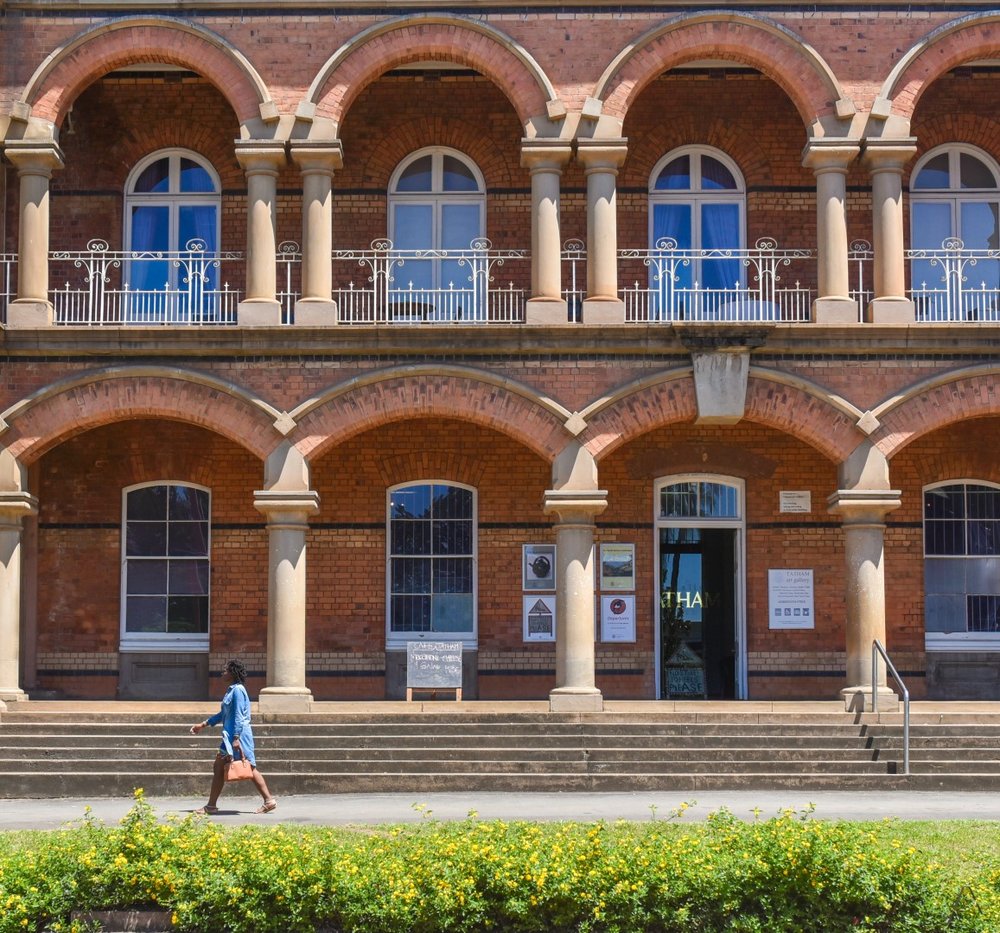 #4 Be Enchanted at Butterflies For Africa
This tropical butterfly centre provides a unique experience for young and old.
In the Butterfly House, you will be mesmerised by so many beautiful butterflies, as you wander through this lush environment. You will also find other creatures here, including some monkeys.
Once you are done exploring, head to the art gallery or cafe for a bite to eat.
Overall, Butterflies For Africa is an interesting place to visit and will definitely thrill anyone who loves these stunning insects!
Contact: +27 (033) 3871356
Website: www.butterflies.co.za
Address: Butterflies For Africa, 37 Willowton Road, Pietermaritzburg, KZN, South Africa.
#5 Head to Comrades Marathon House
Honouring this hugely famous race, this museum paints a colourful picture of the race, its previous runners and most of all, the courage it takes to tackle something like this 'ultimate human race'.
There are stories and photos to inspire new and existing runners – and it is a must for history lovers too.
Contact: +27 (033) 897 8650
Website: www.zulu.org.za
Address: Comrades Marathon House, 18 Connaught Road, Scottsville, Pietermaritzburg, KZN, South Africa.
#6 Visit KwaZulu-Natal Museum
This museum is one of the most popular tourist and educational places around. It is dedicated to "to increasing understanding of the history of mankind in south-eastern Africa and of the natural world, through the collection, study and display of real objects."
First opened in November 1904, the museum is home to some of South Africa's most significant heritage collections.
Make a point of exploring this fascinating museum when you're in KZN – it's well worth it.
Contact: +27 (033) 345 1404, info@nmsa.org.za
Website: www.nmsa.org.za
Address: KwaZulu-Natal, 237 Jabu Ndlovu Street, Pietermaritzburg, KZN, South Africa.
#7 Head to Pietermaritzburg Model Engineering Society
Let the Pietermaritzburg Model Engineering Society (PMES) take you for a ride…
PMES's goal is to foster in interest in the field of engineering by constructing miniature replicas of locomotives, machine tools, engines and other engineering-related projects.
Every first Sunday of the month, they invite the public to buy tickets and enjoy a ride around the miniature railway, in steam trains and 'diesel' locomotives.
You can also use the park for picnics with your friends and family, allowing you to make a full day of it.
Note: They also can host children's birthday parties every Saturday and sometimes even during the week too.
Contact: +27 (033) 3864857 (President – Harry Chambers)
Website: www.pmes.co.za
Address: Pietermaritzburg Model Engineering Society, 78 Rudling Road Bisley, Pietermaritzburg, KZN, South Africa.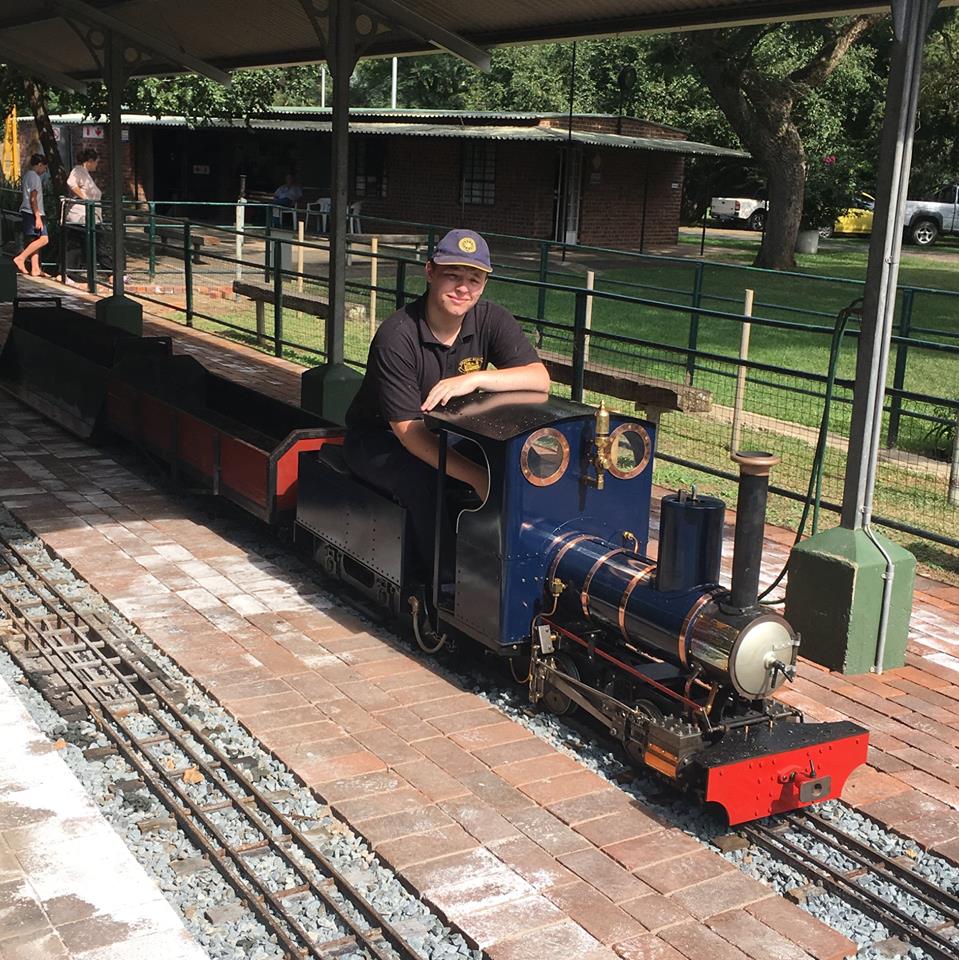 #8 Immerse Yourself in KwaZulu-Natal National Botanical Garden
Calling all nature lovers, this one is a must… This tranquil garden, found in Pietermaritzburg, is a beautiful, relaxing and above all, educational space.
It offers a host of hiking trails, picnic and braai facilities and plenty of natural wonders to see, including many birds, fascinating, old trees and much more.
This garden is a place of immense charm, gracefulness and beauty. It ensures a special outing for the whole family.
Note: Every Saturday, you can also enjoy the weekly Farmers' Market here.
Contact: +27 (033) 344 3585
Website: www.sanbi.org
Address: KZN National Botanical Garden, 2 Zwartkop Road, Prestbury, Pietermaritzburg, KZN, South Africa.
#9 Enjoy Spa Day at Senses Salon & Spa
Because we all need a little pampering in life sometimes, this highly rated spa is the perfect place to go for it.
Choose from a range of special spa packages. They offer several different options, with prices and offerings to suit every need and budget.
This is one of the finest hair and beauty salons and spas anywhere in the Natal Midlands… so what are you waiting for? It's time to relax and unwind, while you are treated like pampered royalty.
Contact: +27 (033) 345 0511
Website: www.sensespmb.co.za
Address: Senses Salon & Spa, 8 Old Howick Road, Wembley, Pietermaritzburg, KZN, South Africa.
#10 Explore Tala Private Game Reserve
Hidden away in the hills, among a peaceful farming community, this private game reserve is a special find indeed.
They offer a host of incredible activities – think: game drives, MTB, fresh water fishing, paintball/target shooting and even archery -, accommodation (in Aloe Lodge), a lovely restaurant and plenty of year-round calendar events too.
Tala Game Reserve can also host memorable weddings (and corporate functions)… so you really can have that luxury game lodge wedding you've always dreamed of!
Immerse yourself in nature, see the wildlife up close and enjoy ultimate luxury – it's all part of the package at Tala Game Reserve.
Contact: +27 (031) 781 8000, info@tala.co.za
Website: www.tala.co.za
Address: Tala Game Reserve,R603 Umbumbulu Road
Camperdown, Pietermaritzburg, KZN, South Africa.
These are just some of the fun things you can do in and around Pietermaritzburg! Have you tried any yet?