#1 Create your own Cocktails and Join the Jam Sessions at Red Monkey Lodge
Between 5-8pm create your own cocktails from 30 fresh local ingredients and on Mondays between 9pm- 12:30am join the crazy monday jam sessions with live guests from Zanzibar and abroad, Jambiani
#2 Do a Swahili Cooking Class
Join Chef Okala from Zanzibar Gourmet for a Swahili cooking class where you can try your hand at traditional techniques and locally sourced ingredients.
Passing down generations of cooking techniques learnt from his grandmother, Okala has much to teach about cuisine as well as marine conservation projects on the island.
At the end of the class, you will visit his local restaurant, said to be one of the best on the island to enjoy a meal.
Enquire at Red Monkey Lodge about this cooking class.and visit Zanzibar Gourmet for news on upcoming dining events.
www.facebook.com/zanzibargourmet/
#3 Stone Town Culinary Tour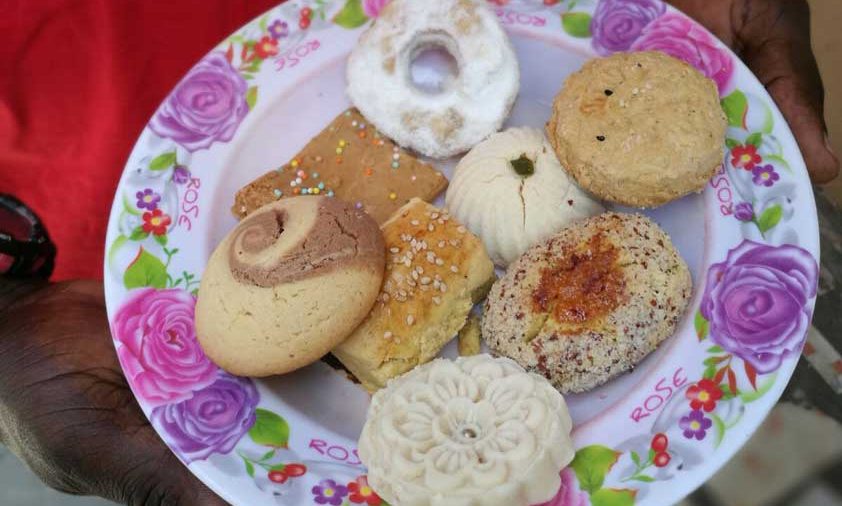 Explore the culinary corners of Stone Town and discover where the best food is sold, how locals cook it and where the best spots are. Enjoy local delights and have lunch while learning about life in Zanzibar. Explore the market, taste fresh fruit and top it all off with coffee at Jaw's corner.
Time for food! Ramadan has ended and the lunch places are buzzing again. Where is the food sold, how do the locals cook it, what are the best spots in Stone Town? Join us and find out.
www.colorsofzanzibar.com/cultural-tours/culinary-stone-town
#4 Chumbe Day Tour- Colors of Zanzibar
Visit the spectacular Chumbe Island Coral Park, a hub for sustainable tourism.Home to rare and endangered animals, Chumbe is an award-winning private nature reserve and one of very few pristine coral island around.
A visit to this island is an eco experience all by itself and houses a visitor and education center, nature trails, historical ruins, a full protected coral reef sanctuary and forest reserve where you can snorkel with a marine biologist in amazing reef home to over 400 species of fish and more than 200 species of coral, turtles, friendly sharks and more, learn about marine life with guides and relax in your private bungalow ( even as a day visitor).
Relax in the eco-bungalow for the rest of the day and shower before a delicious buffet is served.
Day trips to the island are dependent on availability at the eco-lodge. Bookings need to be made in advance especially overnight stays.
#5 Sundowner Dhow Trip
Drive to Michamvi and embark on a sailing trip aboard the Zanzibar dhow, Free spirit Michamvi, (also available for private charters and snorkeling trips) skirting the coastline of the island to the mangrove channels. Sip sundowners as the sun sinks into the horizon.
www.facebook.com/FreeSpiritSailingAdventures/
This excursion starts at the beach in front of the lodge. You will be introduced to the history and traditions of the village: you will see the real Zanzibari life.
After visiting fishermen, women groups, NGOs and a herbalist that will show you the tools of their trade, you will have a traditional Swahili lunch.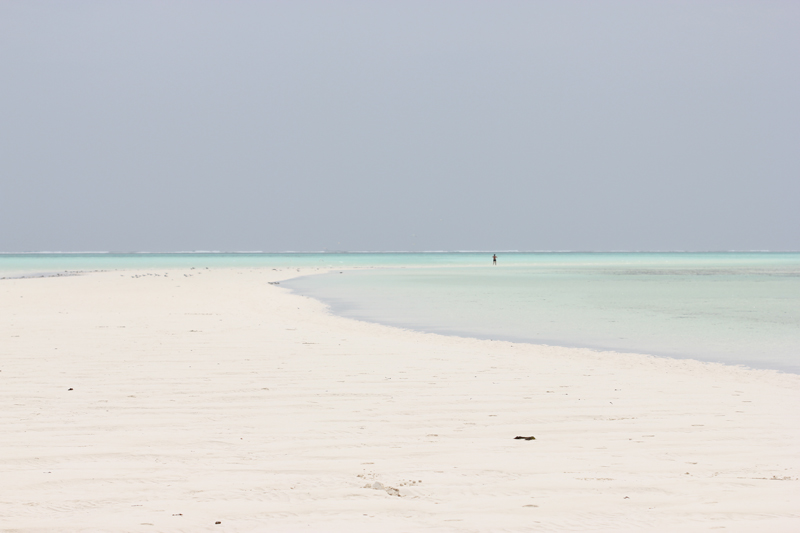 #7 Visit Prison Island
Visit the tortoise sanctuary, home to 150-year-old tortoises and snorkel around the coral that hugs the island.
The prison, originally built in 1893, housing violent prisoners and the sick, is now owned by a hotel.
www.viator.com/tours/Zanzibar-City/Zanzibar-Tours-to-Stone-Town-Tour-and-Prison-Island-Tours/
#8 Jozani Forest walking tour
Home to swamp forest, mangroves, 6 000 red colobus monkeys ( one in danger of extinction), sun antelopes, elephant shrews and bush pigs, the Jozani forest formed part of the Jozani Chwaka Bay conservation project to protect the last bit of indigenous ground-water forest once covering the island.
Your entrance contributes partly to development projects as well as compensating farmers whose crops are damaged by the endemic monkeys.
www.tourzanzibar.info/activities/jozani_forest.html
#9 Specialty Coffee Workshop at Jambiani Social Club
Jambiani Social Club is an open living room for all creative people with a collaborative approach.
It is a meeting point, co-working space, cultural space and open container for cultural and environmental projects and the Brazilian baristas from Puzzle Coffee Shop in Stone Town will be hosting a speciality coffee workshop on coffees from Mbeya and Moshi regions
#10 Full Day Boat Cruise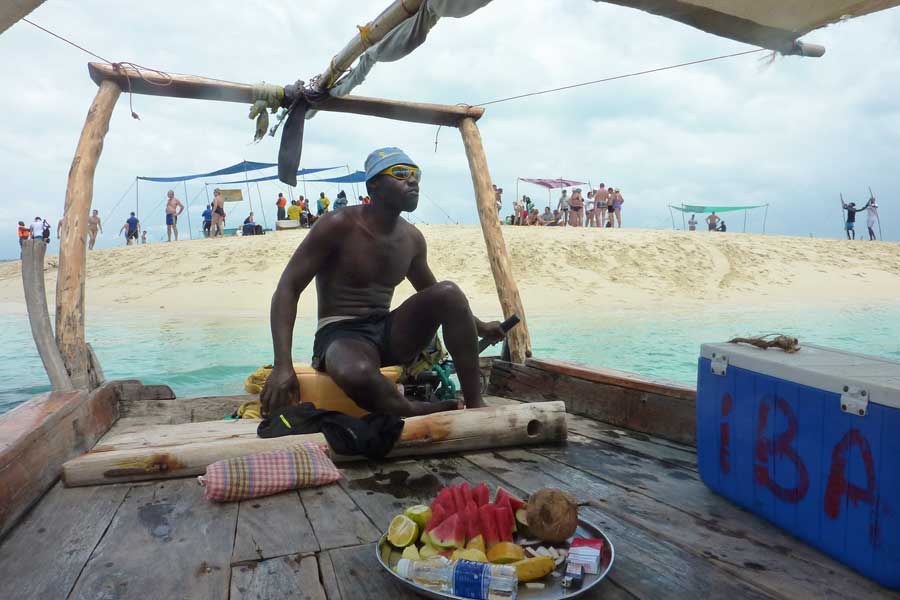 Our favorite of all excursions: An entire day out spent dolphin watching, dhow sailing, snorkeling and tasting the best Zanzibar's fruits and seafood.
This excursion includes snacks and drinks at a sandbank and a sumptuous seafood lunch with rock lobster and unlimited drinks on a desert island.
*Are you travelling to Zanzibar? Please note that plastic bags are banned now in the whole of Tanzania – even the ones you might bring in your luggage… So be mindful when packing!