Franschhoek is one of the Western Cape's most beautiful wine-producing valleys. Not only is it famed for its wine estates, restaurants (some of the best in South Africa) and stunning Cape scenery – but it also offers a few select experiences for travellers (and locals) to enjoy.
Here are five fabulous things to do in fair Franschhoek:
#1 Hop on the Franschhoek Wine Tram
For the wine lovers among us, this Franschhoek-based experience is a must. In fact, it might just be one of the most fun things you can do in or outside of Cape Town!
This excellent wine-farm-hopping company allows you to choose a specific line (colour coded; there are purple, blue and pink lines- and more besides) that is assigned several wine estates. The best part? You can hop on and hop off at several of your line's stops!
Depending on when you depart, you can easily cover anything from 4-6 wine farms… Although, having said that, it is fun to spend longer than an hour at some estates – particularly if you wish to dine at a restaurant, enjoy a winelands picnic or simply linger longer at a particular place.
The trams are wonderful – and there is plenty of sightseeing and fun to be had with this incredible hop-on, hop-off wine tour company!
Note: Advance bookings for all extra wine estate restaurants and activities is advised.
Contact: +27 (021) 300 0338, info@winetram.co.za
Website:  winetram.co.za
Address:  Franschhoek Wine Tram, 32 Huguenot Road, Franschhoek, Western Cape, South Africa.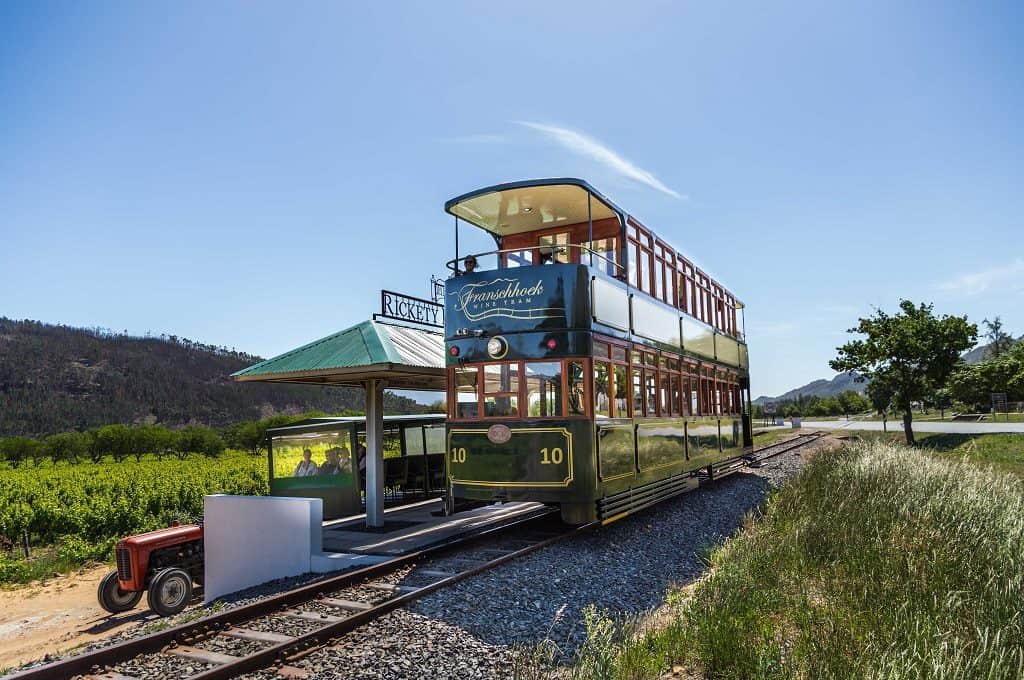 #2 Enjoy a Wine Estate Picnic or High Tea Experience
Several of Franschhoek's most gorgeous wine estates offer some unique and wonderful experiences, especially for foodies.
Aside from the wealth of quality restaurants they offer, you can also expect to find some rarer food-themed wine estate activities to enjoy.
For example, at estates like Le Lude, Antonji Rupert and La Motte, you can experience a delightful winelands high tea.
While other estates such as Boschendal, La Bri, Holden Manz and Mont Rochelle (to name a few) have incredible picnics on offer (available during the spring and summer seasons).
So go on, spoil yourself – and those you love – with a special picnic or high tea in the Franschhoek Wine Valley… We can assure you it will make your trip even more memorable!
Note: Prices vary per estate but advance booking is necessary for both wine farm picnics and high tea experiences.
Contact: +27(0) 21 876 2861, info@franschhoek.org.za
Website: franschhoek.org.za
Address:  Franschhoek, Western Cape, South Africa.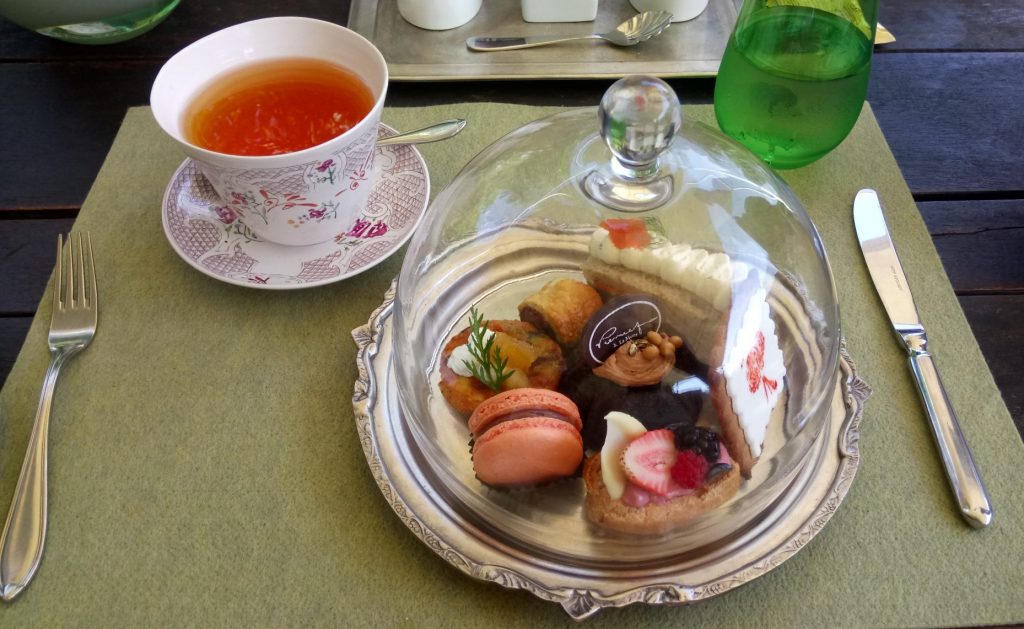 #3 Hike in Mont Rochelle Nature Reserve
The exquisite Mont Rochelle Nature Reserve is where outdoor enthusiasts from far and wide head for their fresh country air and all-round nature fix.
Not only is it a sight for sore eyes, given how it is filled with so much natural flora and fauna – but the reserve also forms part of the Boland Biosphere Reserve, a UNESCO-declared World Heritage Site.
This beautiful nature reserve offers a variety of different hiking trails to enjoy. Distances range from +/- 2 km to +/- 11 km (one way) so there is something for everyone to enjoy – depending on their free time, level of fitness and hiking passion.
Note: Hiking permits are R50 per person. Please also be advised that drones and dogs are not allowed within the reserve.
Contact: +27 (083) 270 7291, mont.rochelle@gmail.com
Website: www.montrochellehiking.co.za
Address:  Mont Rochelle Nature Reserve, Franschhoek, Western Cape, South Africa.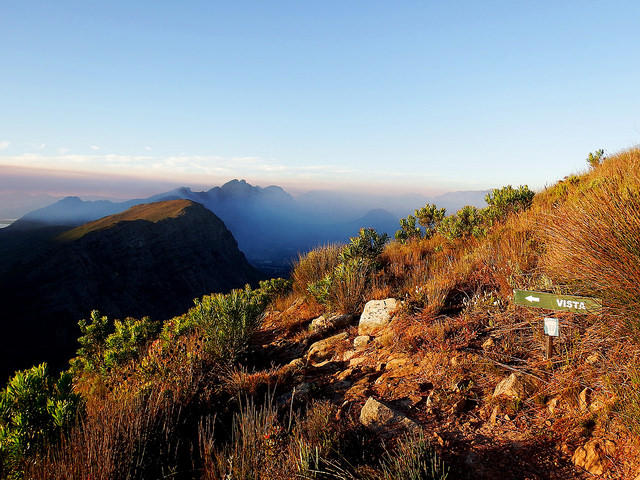 #4 Explore the Franschhoek Motor Museum
This immaculately maintained museum provides visitors with a rare opportunity to look back on over 100 years' worth of fascinating and varied motoring history.
Through its incredible collection of motorcycles, vehicles, bicycles and various memorabilia, guests can enjoy viewing the evolution of the automobile.
Better still, you can book online to enjoy both the museum and other L'Ormarins and Antonij Rupert Estates, all in one go! Some things to look forward to include a Antonij Rupert high tea, wine estate tastings and vintage car rides.
Note: Advance online booking is recommended.
Contact: +27 (0)21 874 9002, fmm@fmm.co.za
Website: www.fmm.co.za
Address:  Franschhoek Motor Museum, R45, Franschhoek, Western Cape, South Africa.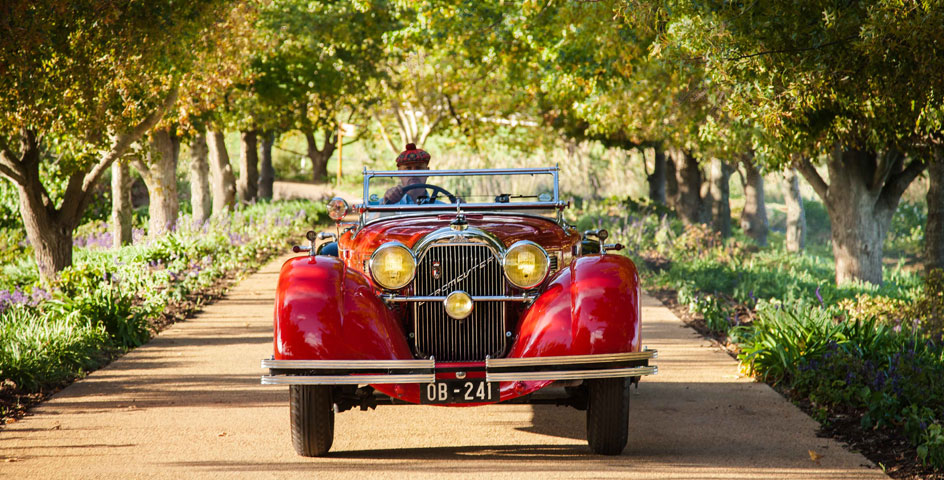 #5 Set your wheels spinning with Franschhoek Cycles
If you love cycling (and let's face it, who doesn't?), even at leisure, then this one is especially for you.
Franschhoek Cycles offers both bicycle rentals and exciting guided tours, which allow you to experience the full beauty of Franschhoek on your own terms.
One of their more popular bicycles is the hybrid bicycle, which is perfect for cycling about town and visiting the local wine estates.
For families, children three years and up can also get in on the fun thanks to the dedicated kiddies' bikes.
There is also something for the adrenaline junkies, as they have mountain bikes (with front suspension) available too… Additionally, Franschhoek Cycles also caters to corporate- and team building-groups.
Gab your helmet – and get those wheels spinning!
Note: Franschhoek Cycles provides a helmet with each rental. And, in addition to their rentals and guided tours, they also offer bicycle sales and repairs.
Contact: +27 (021) 876 4956, info@franschhoekcycles.co.za
Website: bicyclesouth.co.za
Address:  Franschhoek Cycles, Main Road 2, Franschhoek, Western Cape, South Africa.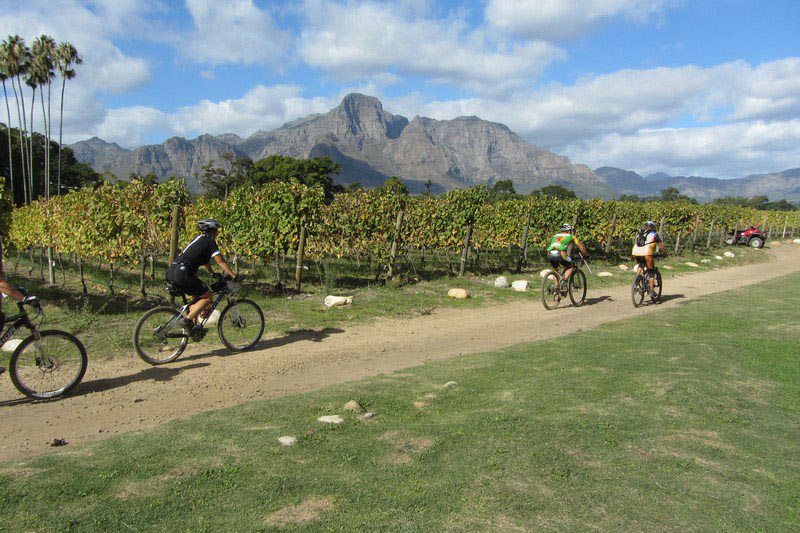 So… what are you waiting for? Head out and enjoy each of these five fantastic Franschhoek experiences… they are so worthwhile!