2 accommodation listings in Enugu. Enter dates to see full pricing and availability: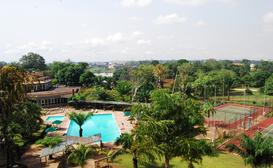 Bungalows, Resorts, Self Catering, Villas
in Enugu, Nigeria
Nike Lake Resort is situated on the banks of the Nike Lake in Enugu. A short 15 minutes drive from the local airport...
Swimming Pool
Full Kitchen
Bar
Gym
Laundry facilities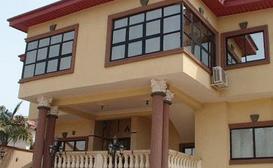 Boutique Hotels, Hotels
in Enugu, Nigeria
Hotel Himalayas was built with an Italian inspired architecture and gorgeous sensual decor. The hotel is located in...
Parking on Premises
Aircon
Bar
Gym
Enugu Reviews
More info about Enugu
Located in the southeast of the country and covering an area of approximately 8,730km2, Enugu stretches from the states of Kogi and Benue to the north, Ebonyi to the east, Abia and Imo to the south and Anambra to the west.
Meaning "top of the hill" and nicknamed "the Coal City" in the early 1900s, Enugu became a major mining center when coal was discovered by Albert Kitson. The Biafran war brought widespread devastation and production was severely hampered by equipment damage and destruction. Nowadays, only small quantities of coal are railed to Port Harcourt for export. A visit to the coal mines can be a most interesting outing.
Enugu is a geographically diverse region. Its physical features change gradually from tropical rain forest to open wood-land and then to Savannah. Apart from a chain of low hills, the rest of the state is predominantly low land divided by several streams and small rivers.
Many... Show more