Over 30,000 Listings
Since 2006
Over 500,000 Enquiries
Meet the Afristay Team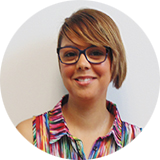 Lauren
Office Mgr // Admin Wrangler
---
Series junkie. Book Lover. Food snob. Happy to go on road trips and discover new places! Or just curled up watching a good movie. Being in the travel industry for over 6 years, she's passionate about her job ... and that's why she's so awesome at it!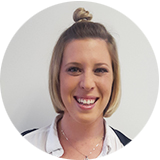 Karla
Customer Experience // Dream Maker
---
Karla is always smiling and having a blast! Her favorite quote, which aptly summarises her warm, bubbly nature: "When I went to school, they asked me what I wanted to be when I grew up. I wrote down 'happy'. They told me I didn't understand the assignment, and I told them they didn't understand life." –John Lennon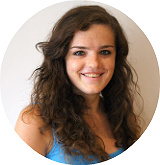 Tasha
Marketing // Partner Builder
---
Loves fantasy novels, fitness, hiking and outdoor activities. Other hobbies of Tasha's are working with PC's, tinkering and finding out how things work. One day hopes to travel the world and learn to fly a helicopter.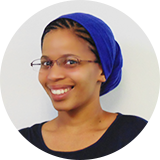 Mignon
Customer Experience // Dream Maker
---
Confident, outgoing and with a passion for life, Mignon (or Miggs as she is affectionately called) thrives on the challenges that are thrown her way. She works hard to ensure her work is that of a high-value and finds meeting high-pressure deadlines exhilarating.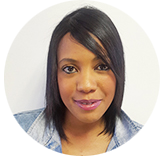 Simone
Customer Experience // Dream Maker
---
Simone started her career as the Sales and Marketing Manager for small print company...and the sales bug bit! Her strong work ethic and desire for growth brought her to Afristay and she hasn't looked back. Her fun-loving personality lights up the office every day!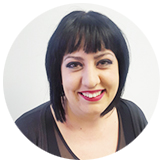 Deidre
Customer Experience // Dream Maker
---
An avid cook and wine connoisseur, Deidre can usually be found cooking her favourite traditional Afrikaans dishes - often with a twist! Always trying to be positive and upbeat, she lives by the motto that doing anything with meaning or learning something new is the best part of living.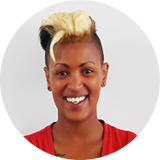 Elrozette
Customer Experience // Dream Maker
---
Happy and light-hearted, Elrozette firmly believes she can make a positive impact on those around her by using every opportunity given to her as a gateway to making someone else's life better. Her style is synonymous with who she is - and helps her shout out to the world that she loves life!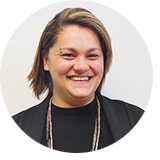 Loren
Customer Experience // Dream Maker
---
She may be shy at first, but once you get to know her Loren is a bundle of laughs! She loves getaways; preferably long road trips that would idealistically be taken in a Ford Mustang! Meticulous in her work, Loren is always up for a new challenge.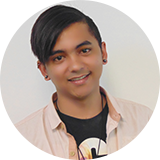 Chadley
Establishment Support // Host Helper
---
Chadley is young, funky and full of energy! Music and exploring the outdoors is his passion, while at work he's always up for a challenge and takes pride in his ability to work fast and efficiently under pressure. With a fantastic sense of humour, Chadley strives to bring a smile to the faces of those he works with.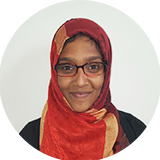 Illham
Establishment Support // Host Helper
---
Illham is a bright and bubbly person, with a crazy side you would never guess just by looking at her. When she's not being a kid with her kids or finding ways to get a smile on your face, she's tasting a new dish or two. Illham loves to get the best from herself and she pushes to face every challenge that is thrown her way with a smile and a whole lot of hard-work!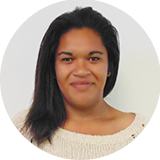 Teri
Establishment Support // Host Helper
---
Teri is the ultimate adventure junkie, horror movie buff and animal lover with a passion for exploring the world. She's a creative genius, that's always ready to help establishment hosts navigate the Afristay site…saving the Afristay world one ticket at a time!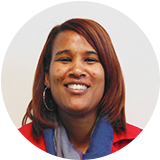 Natasha
Establishment Support // Host Helper
---
After spending some time working at a beautiful guesthouse in Wilderness, Natasha began to miss the sparkle of the city lights and returned to the Mother City. When she's not supporting her favourite soccer team, she's off meeting new people and exploring new places; she lives by the words: "leave a little sparkle wherever you go".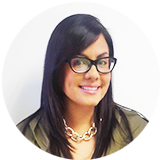 Chandre
Marketing // Partner Builder
---
While she can easily become cocooned in a new book, Chandre loves to meet new people. She thoroughly enjoys the good times she has at work with her colleagues and clients - which makes it so much easier to assist with a smile and strive for great customer service!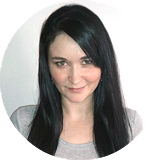 Christie
Marketing // Social Media Manager
---
A traveller, writer, and a girly girl that has no problem with going on adventures, even if it means having to 'rough it'. Did I mention she's a black-belt in karate
---
Board of Directors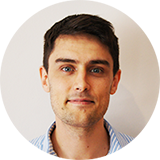 Rupert Bryant
CEO // Director
---
Prior to Afristay, Rupert co-founded Web Africa - SA's largest independant ISP. He joined Afristay in 2013 to follow his two life passions: technology and travel. One day he dreams to sail around the world... He just needs to learn how to sail first. (Hey, we did say it was a dream!)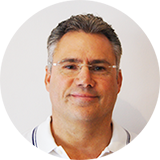 Ric Meulemans
Co-Founder // Director
---
A professional pilot originally, and a sports-car enthusiast - its safe to say that Ric likes fast things, and not much scares him! He saw the potential in the internet in the early 2000's and seized the opportunity. With his business partner Oliver, he's launched a number of successful startups; Afristay, KrugerPark.com and Guzzle.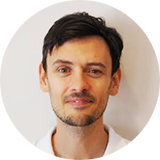 Oliver Bryant
Co-Founder // Director
---
Having launched Afristay, Krugerpark.com and Guzzle with Ric, Oliver is what you'd call a serial-entrepreneur. With a background in physics and computer science. When he's not crashing model airplanes, he enjoys travelling, reading and pretty much lives at the cinema. He dreams of flying to work with a jetpack (he loses a bet to his brother if this doesn't happen in 20yrs).
Our Story
Founded in 2006, by local entrepreneurs Oliver Bryant and Ric Meulemans. Afristay quickly grew to become one of South Africa's largest accommodation portals with over 10,000 listings across Africa and 100,000 visitors per month, by 2011.

Feeling it was time for a new direction, Rupert Bryant was recruited as CEO and re-launched Afristay, along with its new website in 2014.

At the same time as re-launch, Afristay also moved away from its previous enquiry-only roots, and began offering bookings directly via the website.

Afristay continues to grow fast and as of 2015, in less than 1 year since re-launch, the website traffic has doubled and has over 30,000 listings, 10,000 reviews, across 2,000 unique African locations, and counting....

Our Brand + Philosophy
From finding your dream place to stay, to making a booking and all the way through to arrival and departure - we want your whole journey with us to be special.

We try our absolute best to achieve this by making each interaction:


Secure
All listings are pre-verified, and all guest transactions are thoroughly checked and confirmed. Not much is more important than trust, and we hope that we can earn yours.
Convenient
Quick, hassle-free and easy. Or better yet... Instant.
Priced Right
We want to give you exceptional value and make sure that you get the right place, at the best price.
Fun
To us, a booking is more than just a transaction - we're shaping an experience for you. We aim to make it memorable and thoroughly enjoyable.
These are our values and what is most important to us.
Careers
Currently we have no positions available.