All accommodation is verified
6 accommodation listings in Willowmore.
Enter dates to see full pricing and availability: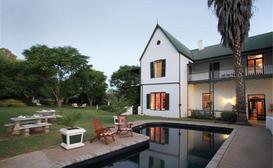 Bed And Breakfast, Guest Houses, Self Catering
in Willowmore
Garden and self-catering cottages are all en-suite. Drinks are served in the Old bar or garden. An a la carte...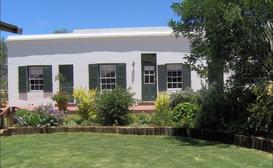 Cottages, Holiday Homes, Guest Farms, Self Catering
in Willowmore
The cottages are situated in the beautiful garden and near the main farm house. They are fully equipped for...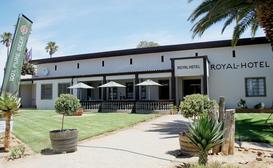 Bed And Breakfast, Boutique Hotels, Hotels, Pets By Arrangement
in Willowmore
Welcome to Royal Hotel Willowmore.
The Royal Hotel is rich in history, tradition and olden day charm. The hotel...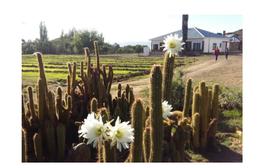 Holiday Homes, Guest Farms, Self Catering
in Willowmore
Karoo Farm Strydomsvlei is a beautiful working farmhouse situated on a working farm in the Karoo. Here you will...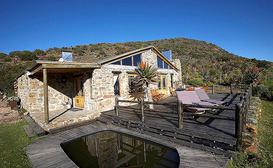 Bed And Breakfast, Holiday Homes, Self Catering
in Willowmore
Most of our clients visit El Yolo One more than once. Remember, all year long is high season. El Yolo OnE is in a...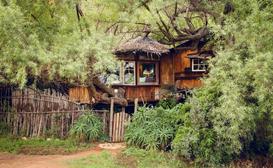 Cottages, Camps, Guest Farms, Self Catering
in Willowmore
This farm is situated in the majestic Baviaanskloof, a World Heritage Site situated in the Eastern Cape of Southern...
Willowmore Reviews
More info about Willowmore
Embark on a journey of discovery, adventure and some well-deserved relaxation in the heart of the rugged Little Karoo vista. The en route town of Willowmore, a true desert gem, was built in 1864 on a piece of farmland own by William Moore. In addition to its attachment to the Dutch Reformed Church and local school the town served as a portal between the Great Karoo and today's Knysna harbour. It is a perfect one-night stopover for roadtrippers travelling through the interior as it lies on the N9 main route between the coast and the inlands. Willowmore is part of the Baviaans area in the Eastern Cape, along with other small towns. It is known for its abundance of plant species, cultural legacy and stock farming. As a visitor you can enjoy Karoo hospitality after a weary day of travelling at one of the nearby guest farms and bed and breakfasts.
Stop for sundowners in... Show more