Cape Town is a city that in no way lacks good coffee shops, especially with new ones popping up all the time and stalwart favourites standing the test of time.
Here's a list of the Top 20 coffee shops in Cape Town in 2017 to order your sit-down morning brew or a cuppa joe to-go from: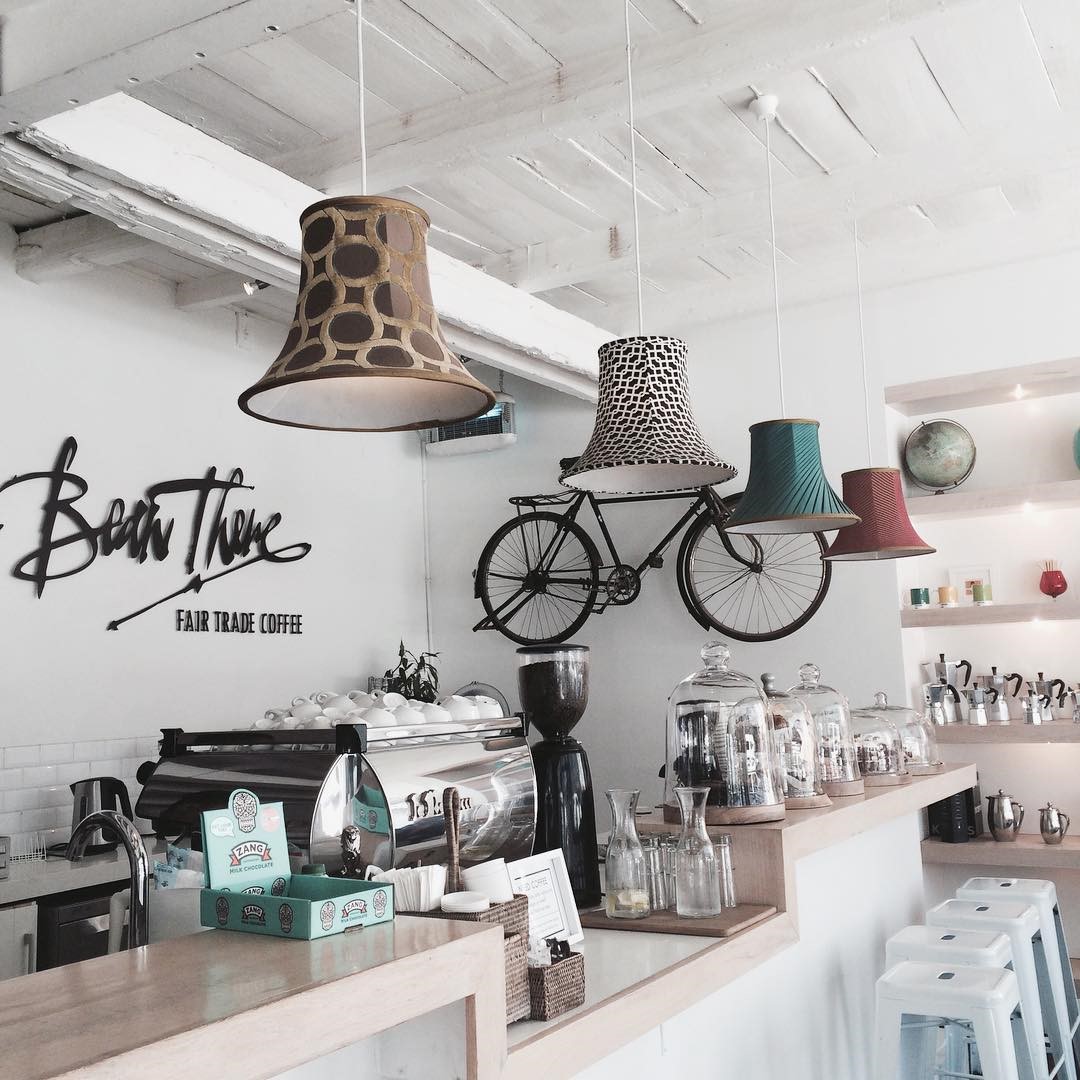 #1 Been There
A caring coffee shop, formed by Bean There Coffee Company, who source their coffee beans ethically, travel to farming communities to personally select their single origin beans and then roasting the beans on-site – something only a handful of SA coffee shops do.
Contact: (087) 943 2228. Website: www.beanthere.co.za
 Address: 58 Wale Street.
#2 Yours Truly
This vibey Loop street café is well-known for its gourmet sandwiches, great homemade pizza, and lovely beverages in what is definitely one of Cape Town's most buzzing and popular inner city haunts.
Contact: (081) 521 3348. Website: www.yourstrulycafe.co.za
Address: 63 Loop Street and others.
#3 Truth Coffee Roasting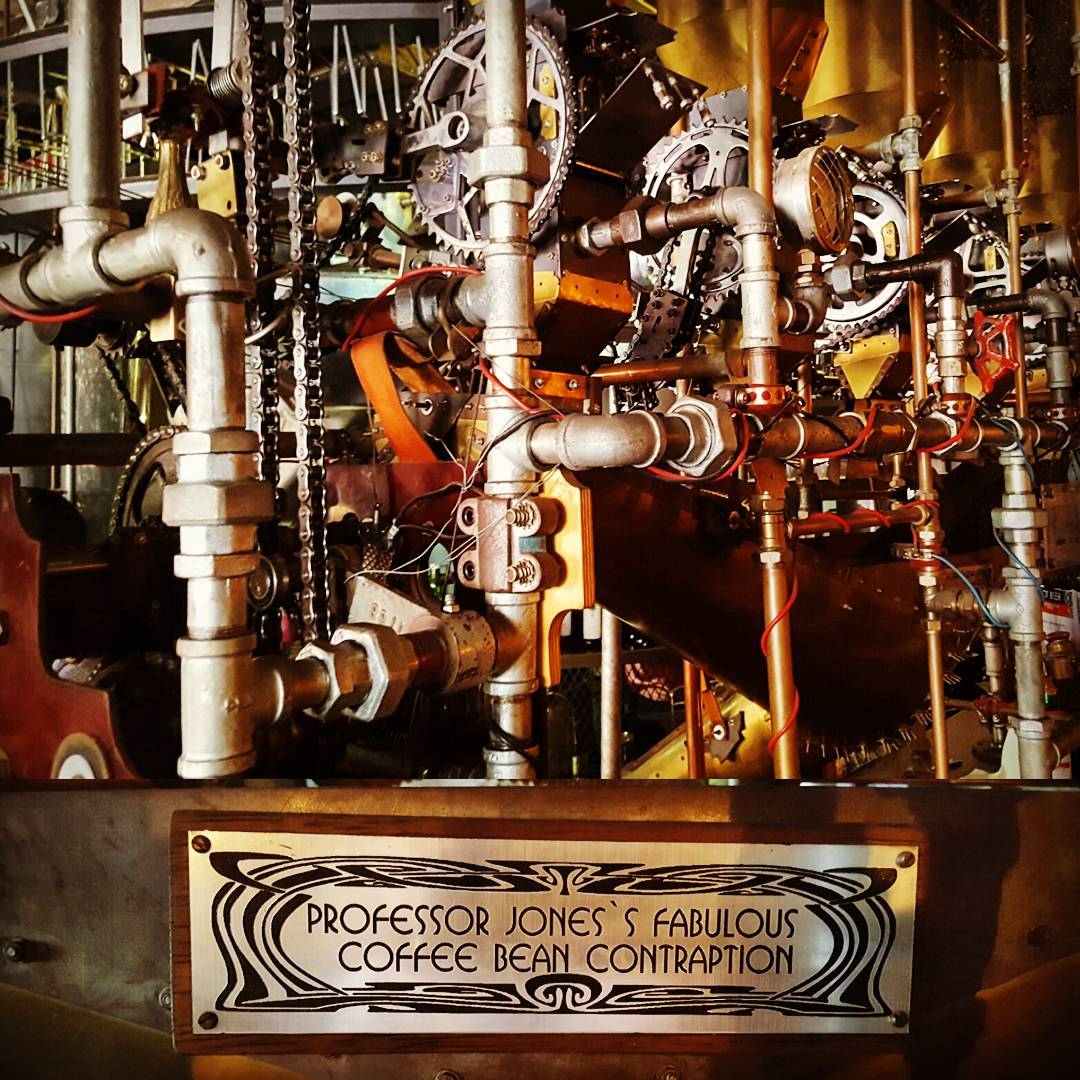 Located in the pulsating CBD, this steampunk coffee shop offers speciality coffee like the 'Resurrection Blend Flat White', quirky décor and a mean coffee roasting machine to boot.
Truth has also previously been voted both The World's Best and Coolest Coffee Shop.
Contact: (021) 200 0440. Website: www.truthcoffee.com
Address: 36 Buitenkant Street.
#4 Haas Coffee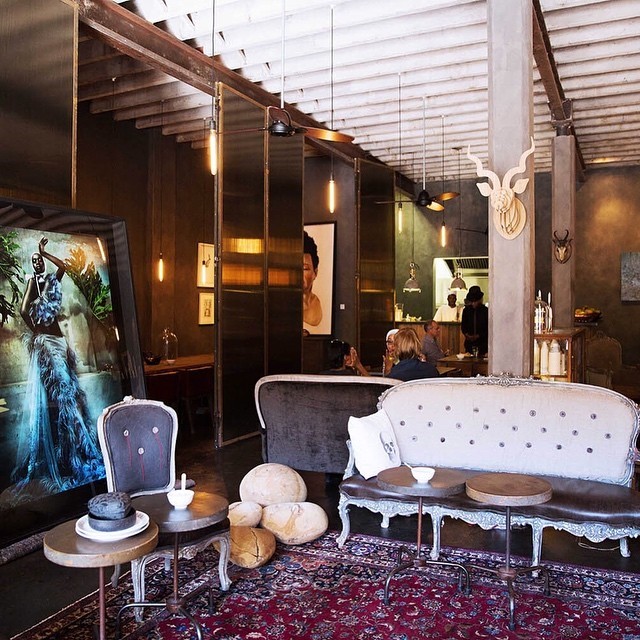 This coffee shop offers a blend of good coffee, antiques and great location in busy Buitenkant Street. Haas sources only the finest coffee blends, from places such as: Brazil and Indonesia.
They even stock the world's priciest coffee: Kopi Luwak, which is made from beans previously eaten by Asian Palm Chivets – a small, forest-dwelling mammal – that result in milder, less bitter coffee.
Contact: (021) 461 1812 Website:  www.haascollective.com
Address: 19 Buitenkant Street, Cape Town.
#5 Deluxe Coffee Works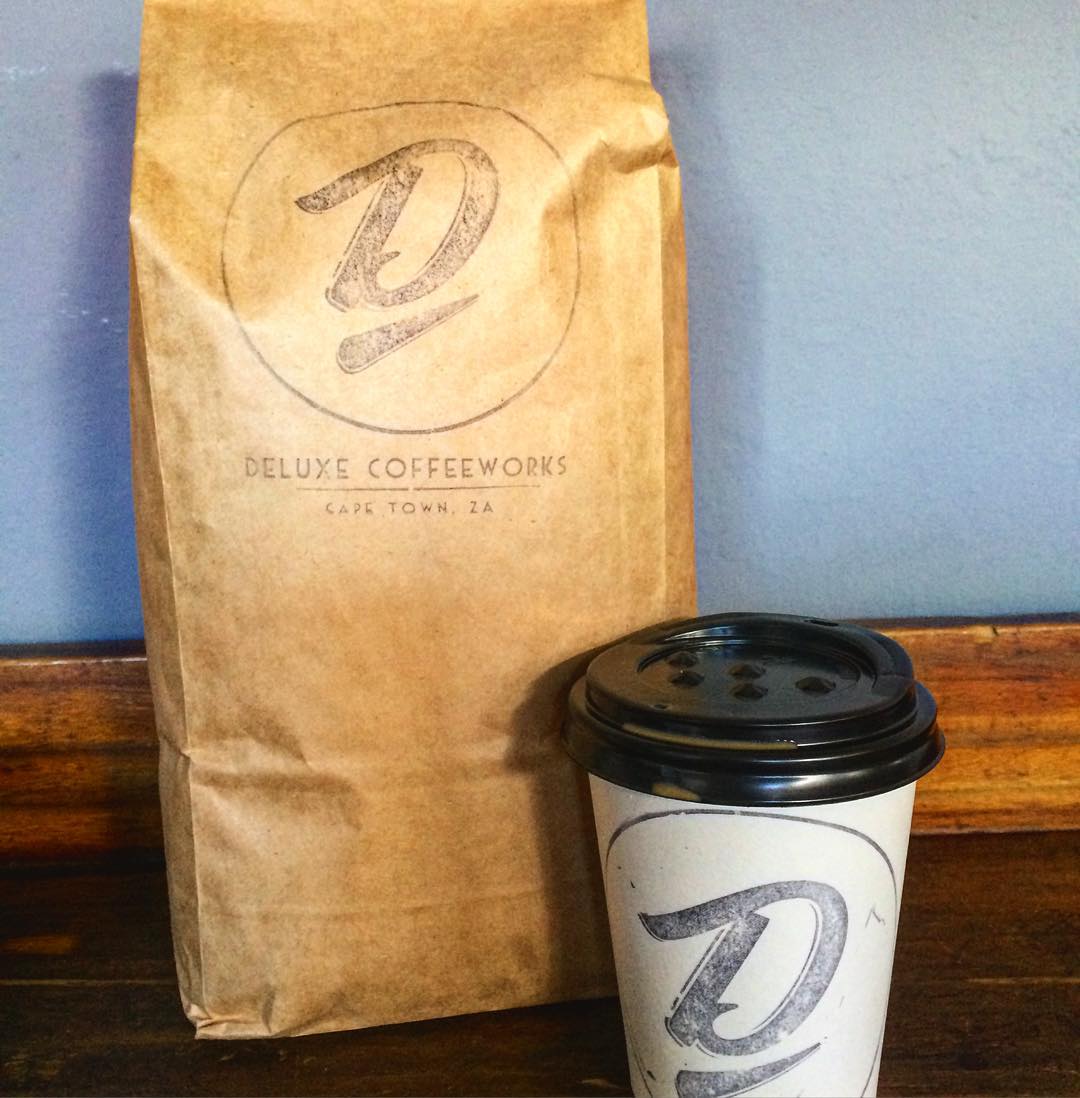 This trendy coffee shop serves Brazilian, Guatemalan and Ethiopian hand-picked coffees, which are blended and roasted on-site daily.
Stay and enjoy a delicious cup with them, or take a bag home to prepare your own.
Contact: (072) 569 9579. Website: www.deluxecoffeeworks.co.za
Address:  25 Church Street, CBD and 6 Roodehek Street, Gardens.
#6 Origin Coffee Roasting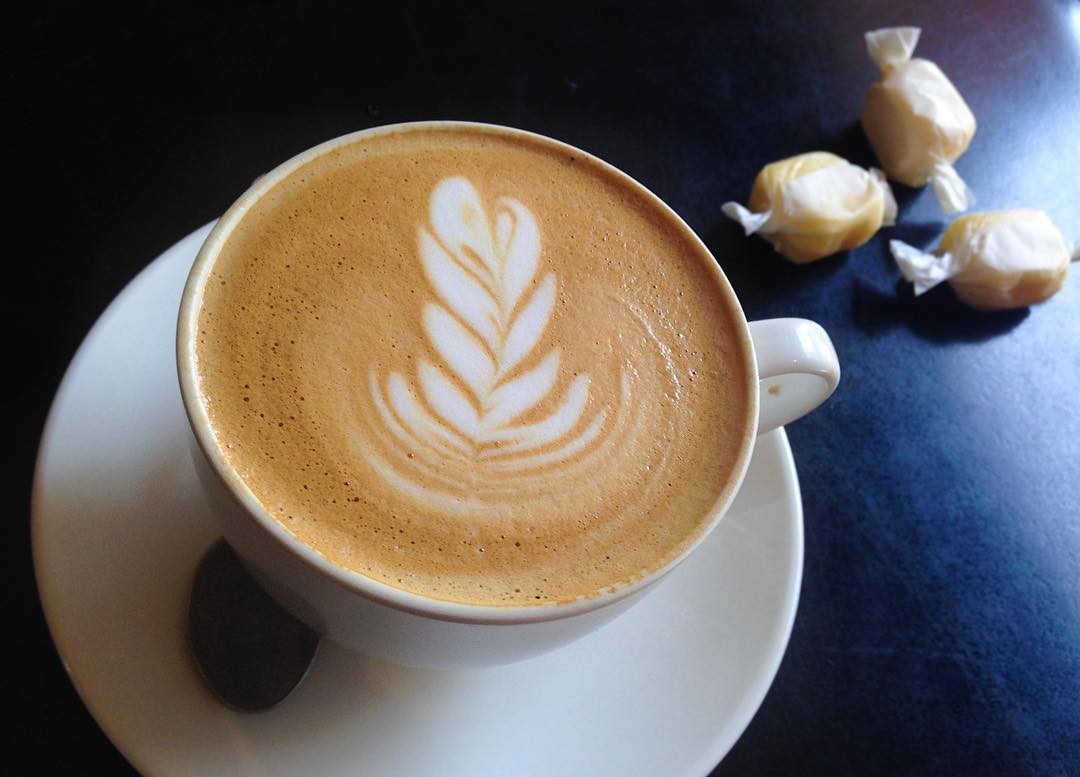 These self-titled "artisan roasters of Africa" take great pride in their hands-on coffee-making methods. Origin offers a wide variety of beans (roasted and ground on-site) for customers to have in the coffee shop or as a bought, take-home bag. They also have wonderful tea selections.
Contact: (021) 421 1000. Website: www.originroasting.co.za
 Address: 28 Hudson Street, De Waterkant.
#7 Espresso Lab Microroasters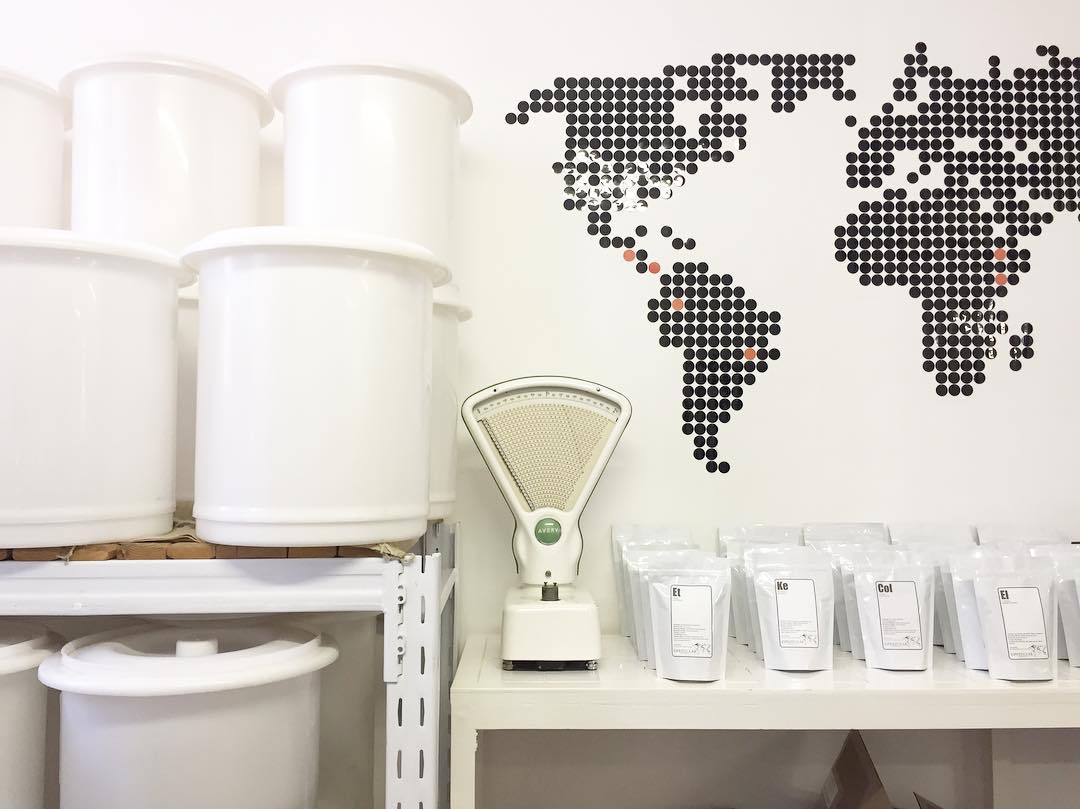 Found in the popular Old Biscuit Mill, Espresso Lab lives up to its name, allowing customers a taste of fresh, new flavours and global coffee trends.
With their international coffee bean producers being equally widespread, they aspire after clean, complex and transparent coffee, which speaks for itself.
Contact: (021) 447 0845. Website: www.espressolabmicroroasters.co.za
Address: The Old Biscuit Mill, 373-375 Albert Road, Woodstock.
#8 Tribe Coffee Roasting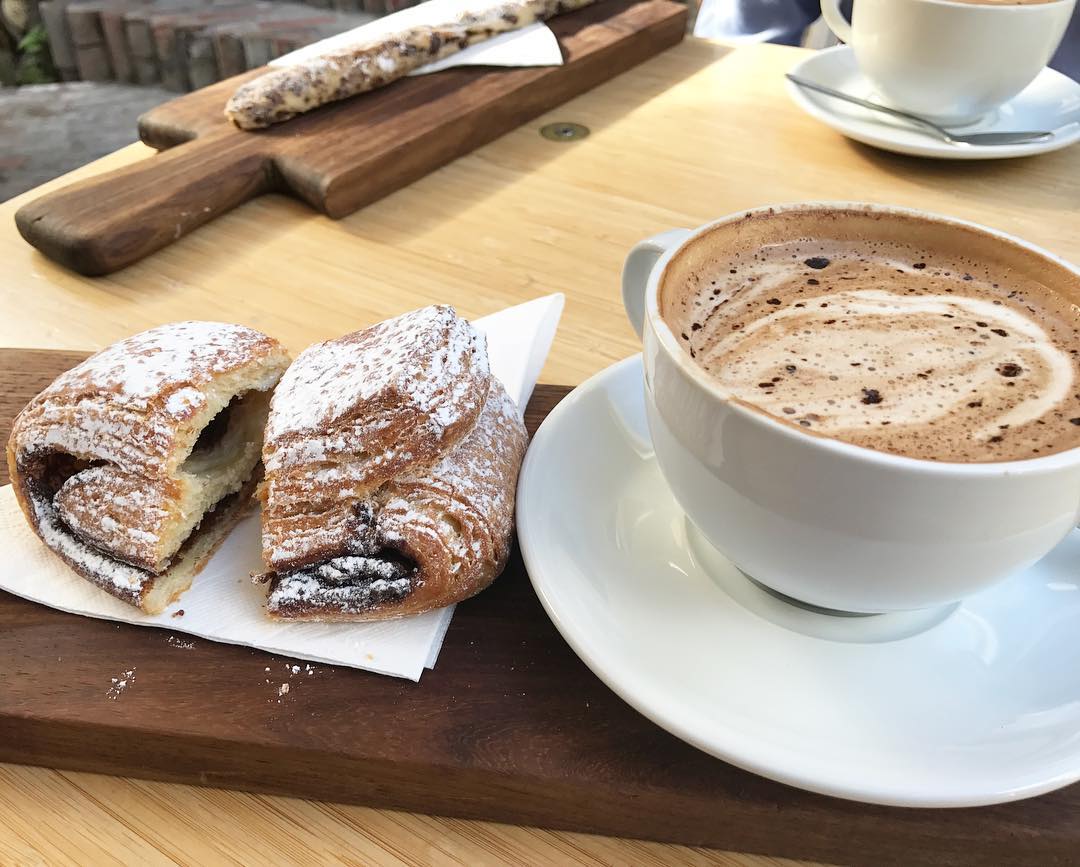 Tribe Coffee Roasting endeavours to provide its customers with a coffee experience second to none. After an exceptional cup of coffee, guests are invited to take a tour through the roaster and/or search for the perfect coffee beans to take home.
Contact: (021) 448 3362. Website: www.tribecoffee.co.za
 Address: The Woodstock Foundry, 160 Albert Road, Woodstock.
#9 Shift Expresso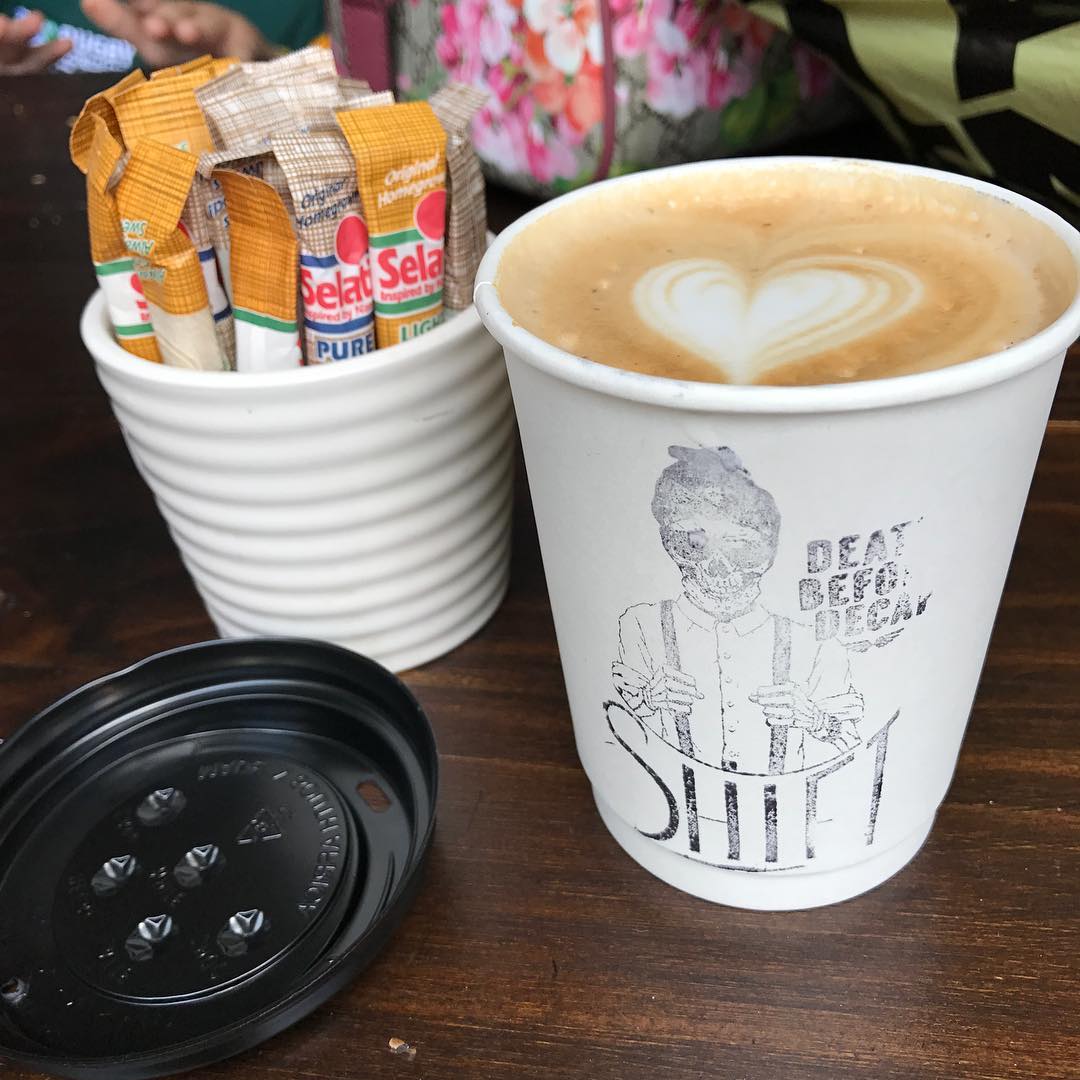 Relatively new to the Mother City's coffee scene, the indie, hipster Shift offers speciality coffee inspired by global travels. Coffee is their primary focus, but they also offer an array of glorious treats, rumoured to include indulgent ingredients like: condensed milk, hazelnuts and Oreo biscuits.
There are also special charging points to ensure you can work (or play), as you savour your coffee.
Contact: (021) 433 2450. www.facebook.com/Shiftespresso 
Address: Cape Royal, 47 Main Road, Green Point.
#10 Jason Bakery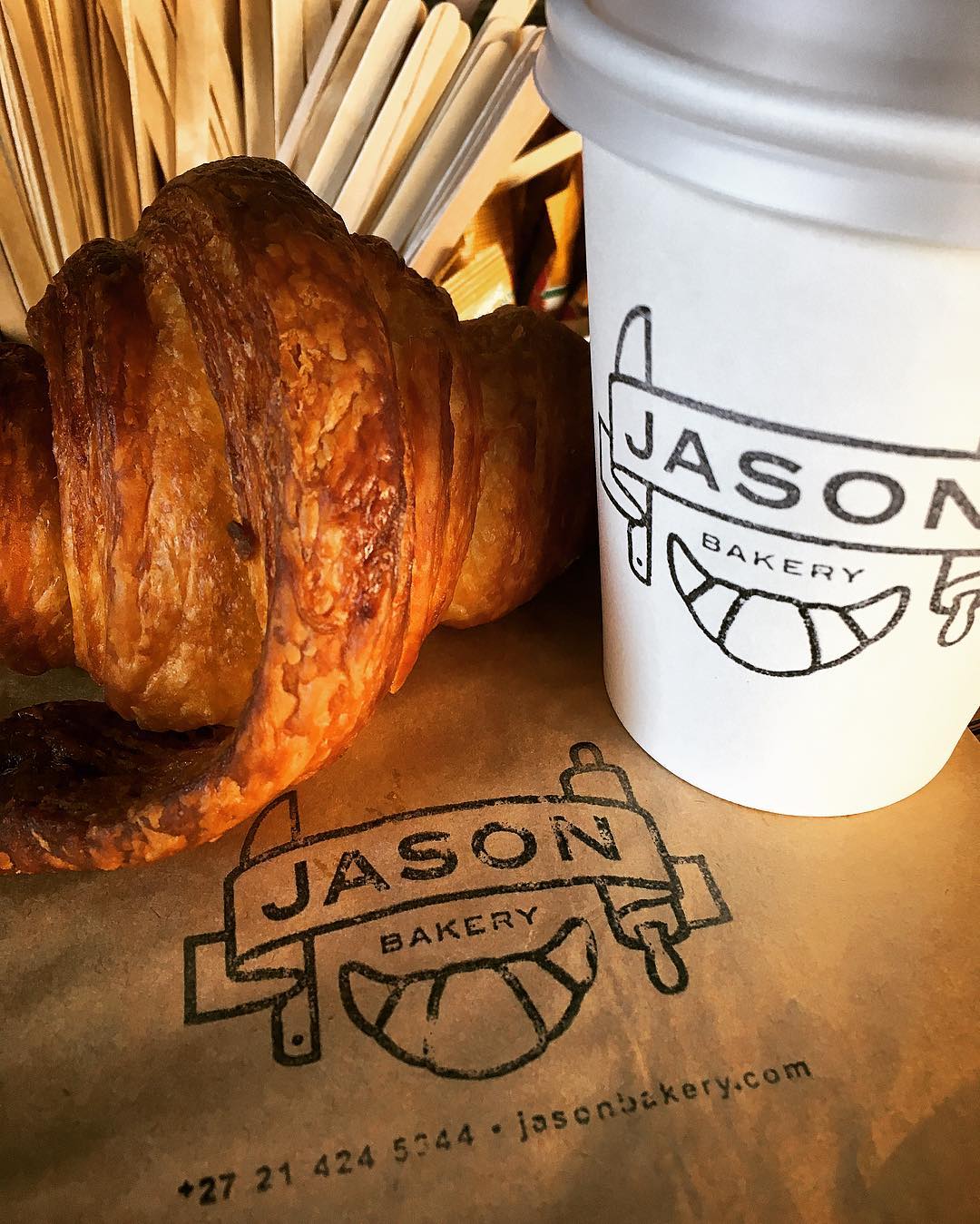 This highly popular Cape Town institution offers good coffee, delicious breads, pastries and more! Their coffee is organic, single-estate coffee imported from Nicaragua.
And, if this chances to strike your fancy, why not pair your coffee with their famous bacon croissant?
Contact: (021) 424 5644. Website: www.jasonbakery.com
Address: 185 Bree Street.
#11 House of Machines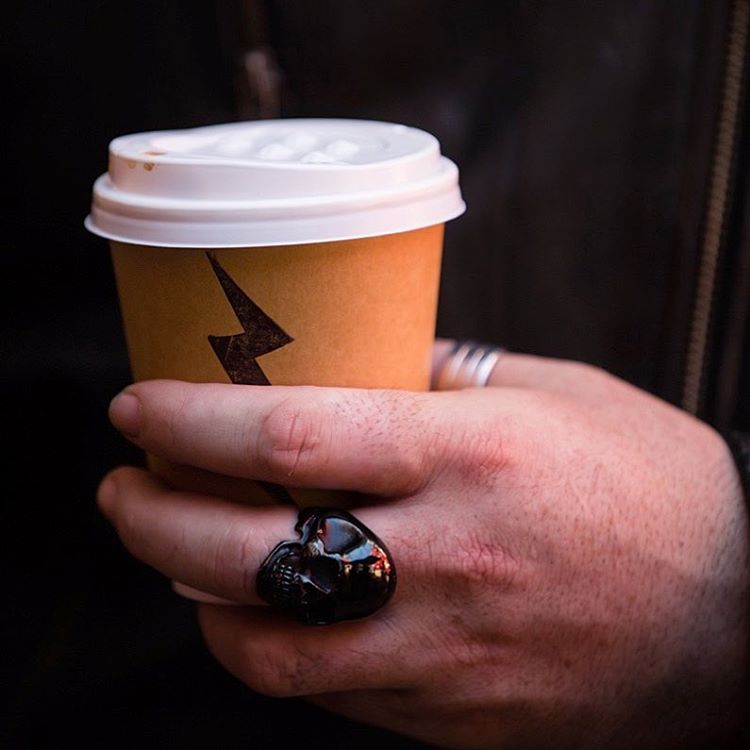 This local coffee shop serves a signature, killer bled known as the Evil Twin, a special, shade-grown Honduran Arabica.
Come night-time, the House of Machines transforms into a cocktail bar; it also doubles as a motorbike workshop and men's clothing store, making for a very interesting coffee shop.
Contact: (021) 426 1400. Website: www.thehouseofmachines.com
Address: 84 Shortmarket Street.
#12 Molten Toffee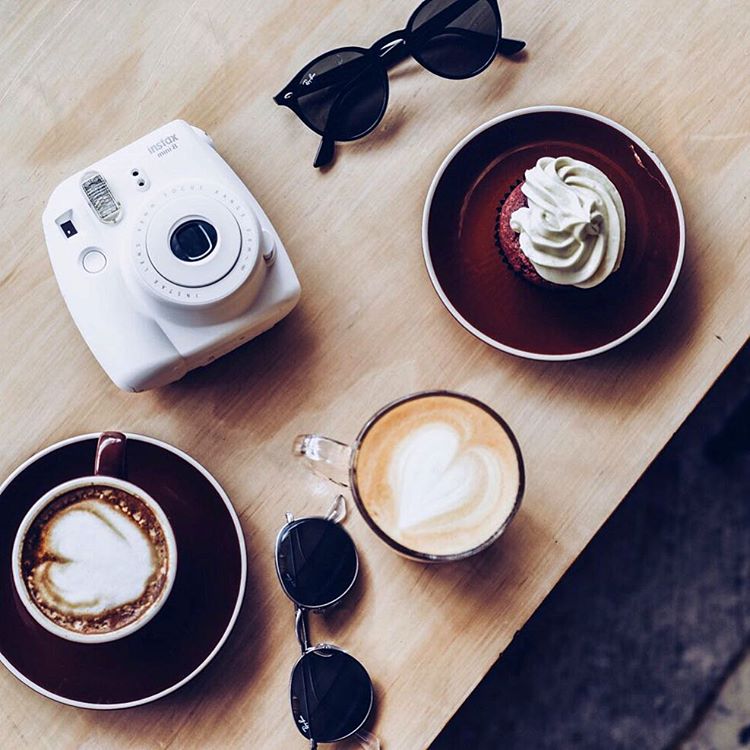 Coffee and close-knit community are equally important at Molten Toffee, a café that serves Deluxe Coffee Works brews.
They also offer yummy deli goods and crafted wares. Next door, you will find Unframed Ice-Cream, a new ice cream parlour, meaning there's plenty to enjoy in this section of leafy Kloof Street.
Contact: (021) 422 2885. www.facebook.com/moltentoffee 
Address: 45B Aloof Street.
#13 Cafe Nood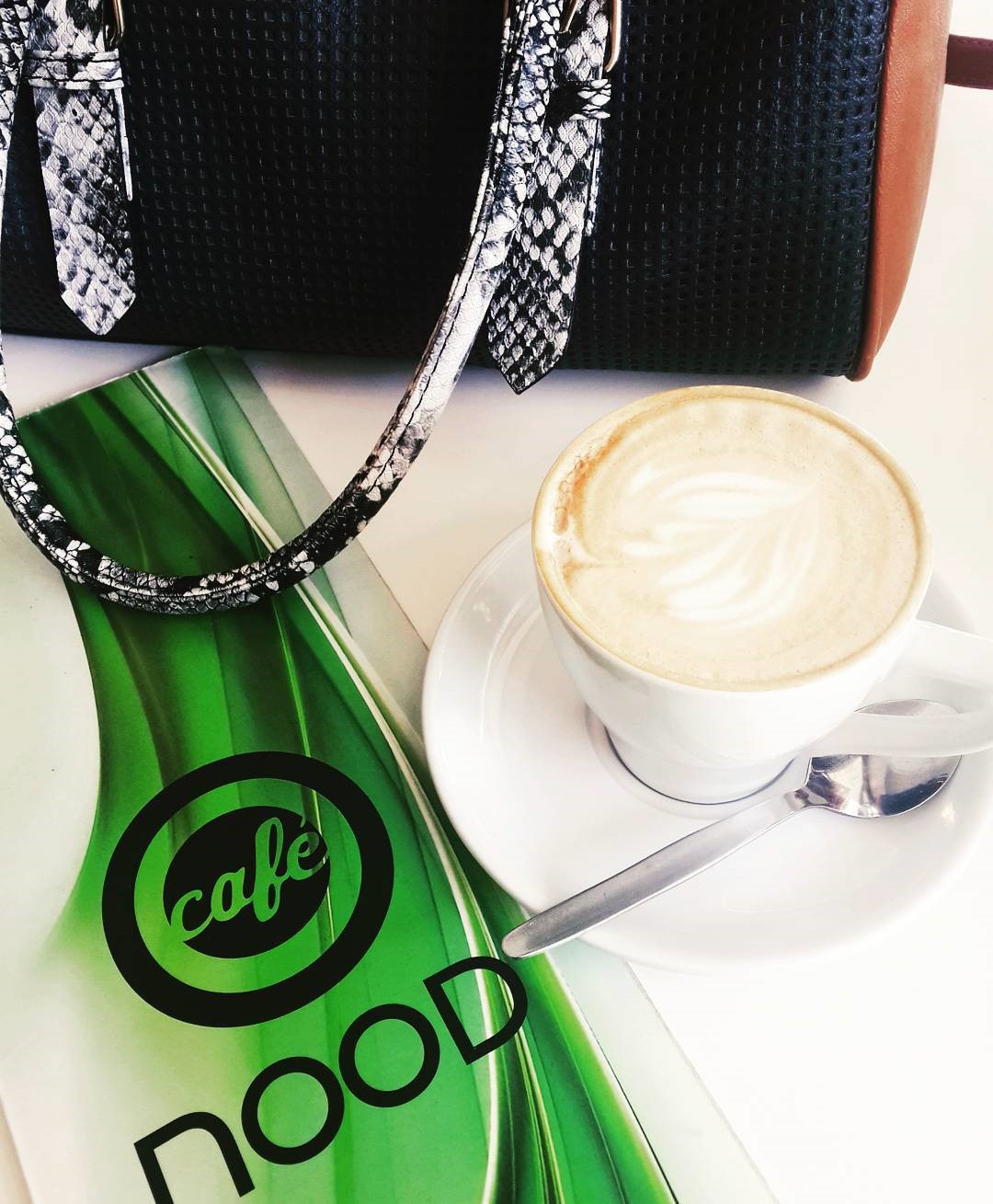 This European-style café-and-gallery, based in Claremont, offers a wide selection of hot beverages, freshly squeezed Nood juices and lovely artwork too, all situated within a relaxed environment.
Contact: (021) 671 4475. Website: www.cafenood.co.za
Address: 3 Quadrant Square, Wilderness Road, Claremont.
#14 Bread,Milk & Honey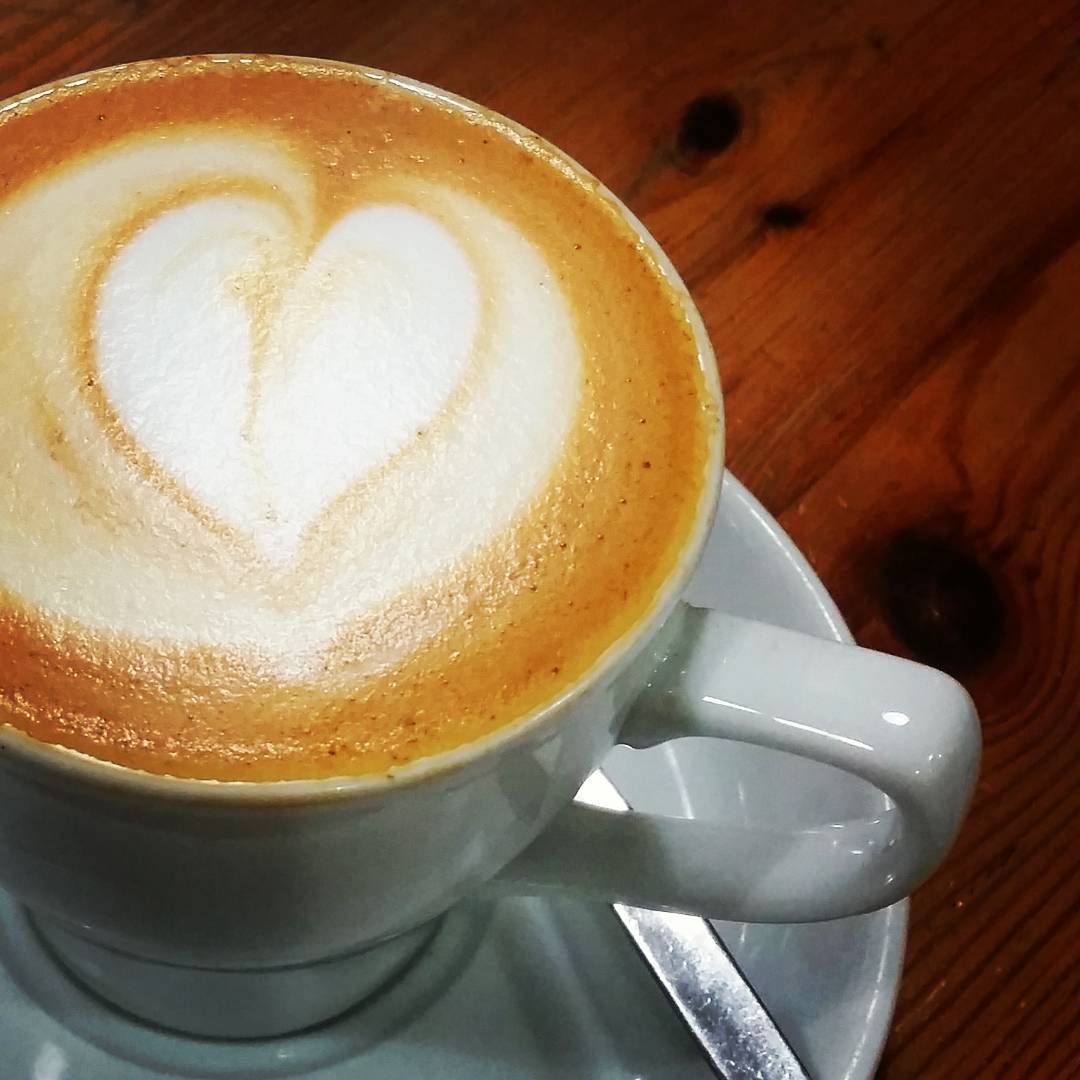 This popular café – set a stone's throw from the Company's Gardens – offers delicious coffee, speciality teas, baked goodies and generous fare.
Their afternoon buffets are especially good, with options like beef stroganoff and chilli con carne.
Contact: (021) 461 8425. Website: www.breadmilkhoney.co.za
Address: 10 Spin Street, CBD.
#15 Tribakery Cavendish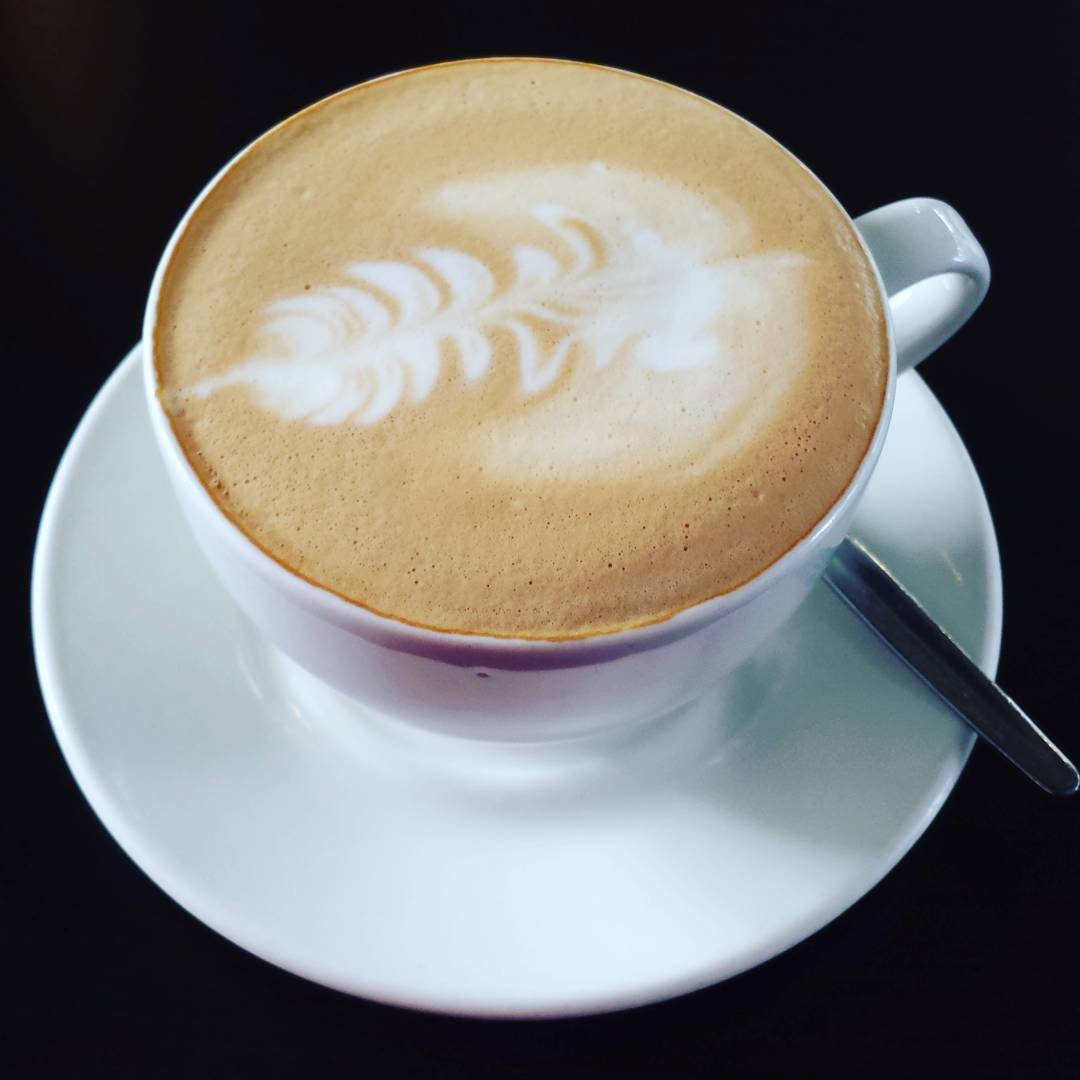 Lying in Claremont's Cavendish Square, the stylish Tribakery is the honorary home of the Chocolate Cookie Latte. Aside from this, they serve excellent fare, indulgent drinks and cakes fit for a baker's dreams.
Contact: (021) 671 6020. Website: www.tribakerygroup.com
Address: Shop F56, Cavendish Square, Claremont.
#16 Four & Twenty Cafe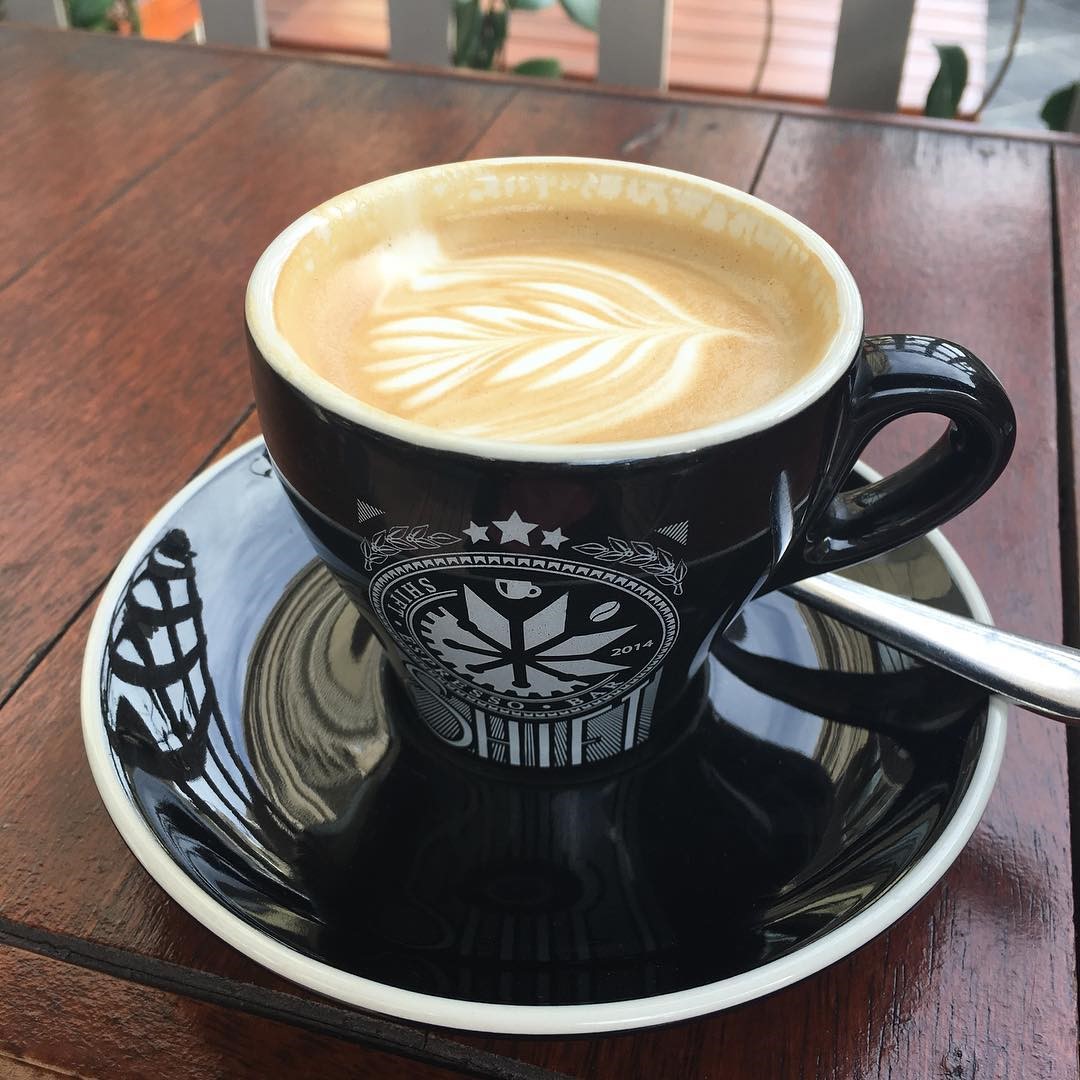 Yet another European-inspired café, found in the quaint Chelsea Village, Four & Twenty is also a charming eatery, which serves up the freshest seasonal offerings.
Pair your coffee with a Vanilla Bean scone or try a Raspberry and Thyme cordial after your java fix.
Contact: (021) 762 0975. Website: www.fourandtwentycafe.co.za
Address: 23 Wolfe Street, Chelsea Village, Wynberg.
#17 Black Insomnia Coffee Company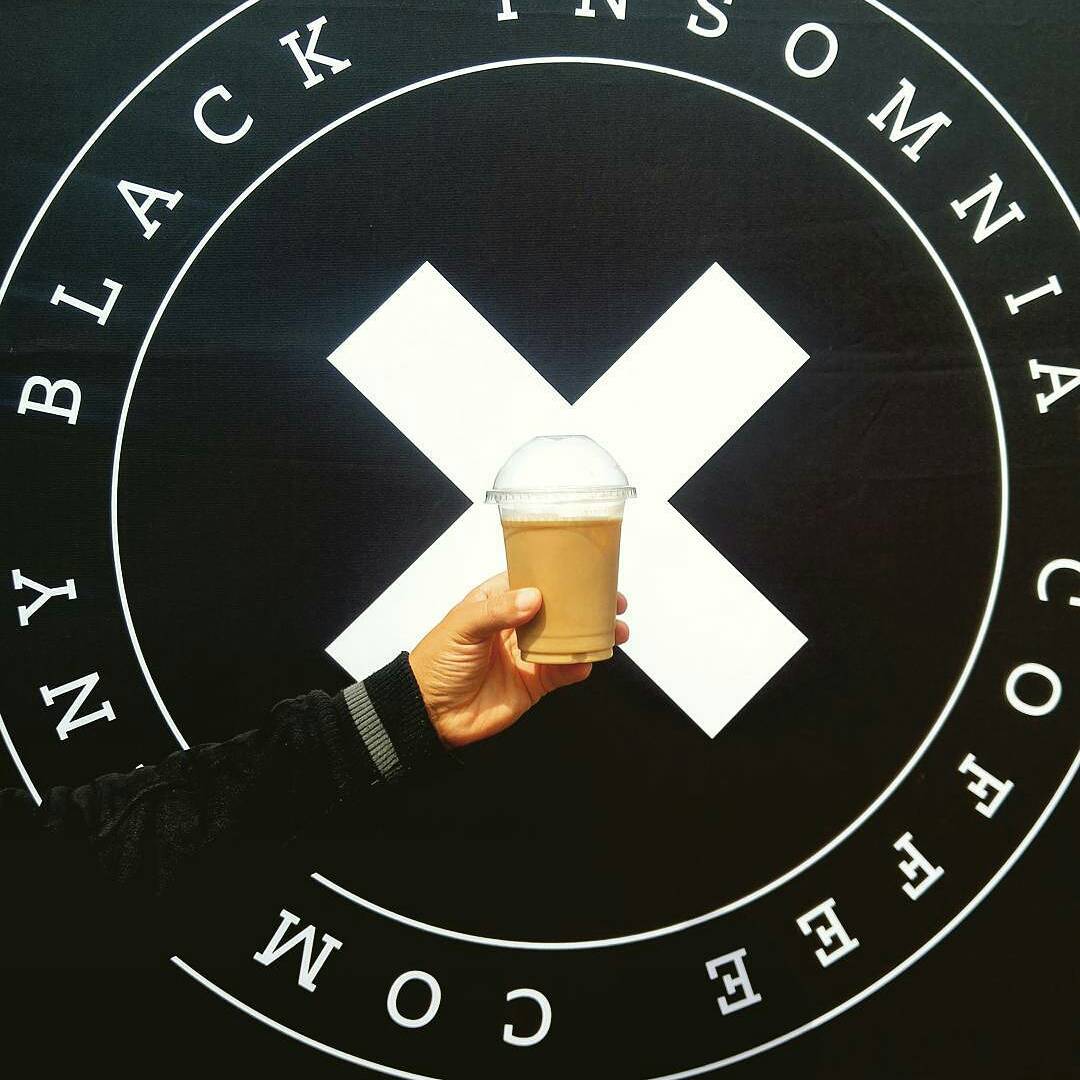 Officially rated the world's strongest coffee, according to the Caffeine Informer – an international caffeine site – Black Insomnia is roasted locally by Gerald Charles, the world's 6th best coffee roaster, and is made from a unique blend of Ugandan, Brazilian and Guatemalan beans.
You can find it in several Cape Town outlets: Shift Espresso, Haas, Hard Pressed Café and Ginja Beanz.
Contact: (083) 665 8616. Website: www.blackinsomnia.coffee
Address: (office) Workshop 17, 17 Dock Rd, V&A Waterfront
#18 Folk Coffee Anthropology by Espresso Concepts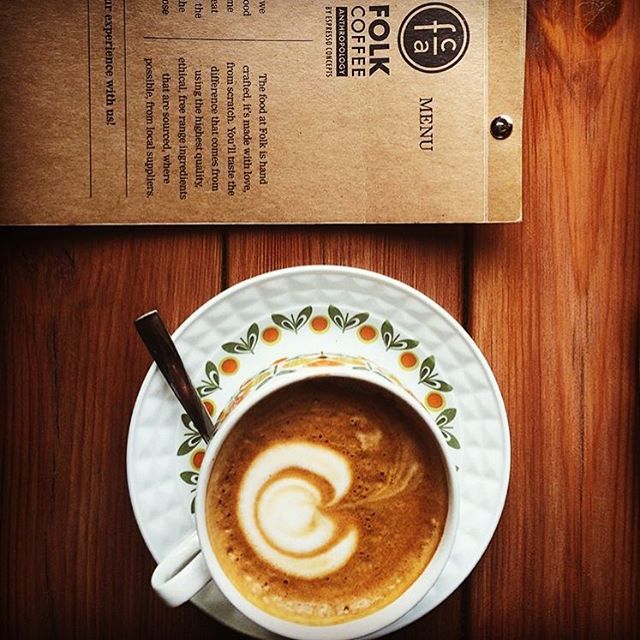 Open about a year now, Folk Coffee Anthropology offers something for everyone, whether you're a coffee enthusiast or foodie. There is a small menu to accompany their coffee-inspired beverages, like coffee cocktails.
Folk Coffee Anthropology is also a retail store for Espresso Concepts, as well as for other coffee goods, like Spanish Iberital espresso machines.
Contact: (021) 276 1795. Website: www.folkcoffee.co.za
Address: Shop 4, Touchstone House, 7 Bree Street.
#19 mischu: The Coffee Showroom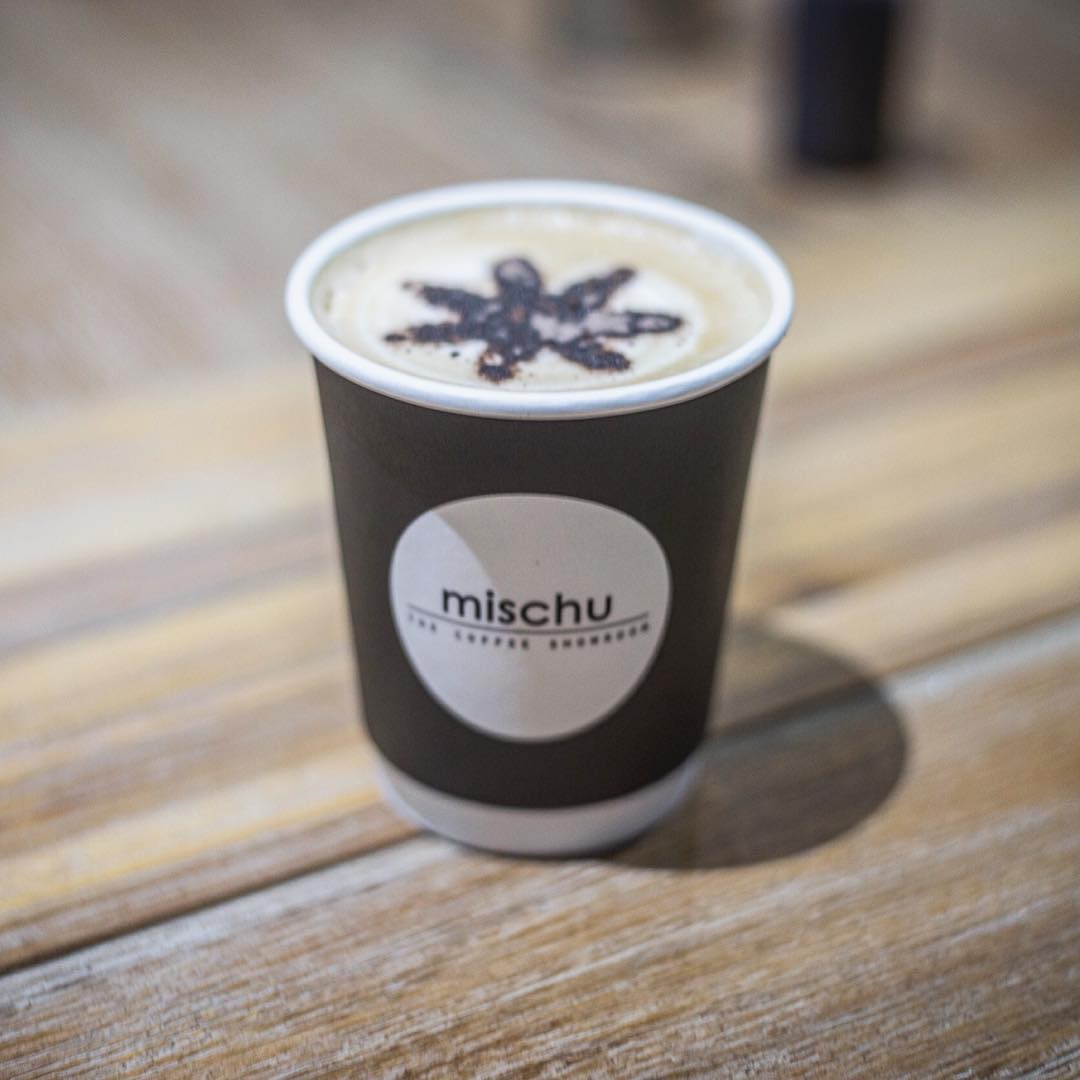 Named after owner Mikhael Bou Rjiely (or Mischu, to close friends and family), this coffee shop, a Sea Point locals' favourite, offers quality, espresso-based beverages at affordable prices.
In 2012, mischu won the Best Espresso and Best Cappuccino trophies at the Cape Town Barista Awards and Best Cappuccino in SA, and they even offer their own Coffee Academy, with java-related workshops and courses.
Contact: (072) 563 8090. Website: www.mischu.co.za
Address: 85A Regent Road, Sea Point.
#20 Bootlegger Coffee Company
Freshly roasted beans, imported from Guatemala and Costa Rica, combined with what they refer to as 'honest food' – that is, made from fresh local and free range produce – Bootleggers now have several outlets dotted around the city.
They also serve a special 'Red-eye' coffee (just R14) from 6.30-8.30am for early risers.
Contact: (021) 433 2599. Website: www.bootlegger.co.za
Address: 39 Regent Road, Sea Point and others.
So whether you're in need of a caffeine fix, some good ol' fashioned java or just a coffee break with a friend, the Mother City has your kind of coffee…