Found along South Africa's favourite coastal stretch, the Garden Route – George is a popular city for holidaying, adventures and seaside escapes.
It lies in a fertile valley, surrounded by the beautiful Outeniqua Mountains, forests, dams and rivers and of course, the sea.
Not only does this make it a stunning city from a visual perspective – but these facts also cement it as something of an adventure capital too!
With this in mind, here are the top things to do in gorgeous George:
#1 Ride in the Outeniqua Power Van
For a unique rail experience, hop abroad the famous Outeniqua Power Van. Operating since 1999, this popular van takes you high up into the mountains, showcasing the region's incredible natural beauty to the max.
It is the ideal activity for young and old travellers alike to enjoy and promises to enchant the whole family!
On your trip, aside from soaking up the wonderful sights and sounds, you will also learn some fascinating things about this beautiful part of SA.
Contact: +27 (044) 801 8239, +27 (082) 490 5627, opv@mweb.co.za
Website: www.georgetourism.org.za
Address: Outeniqua Power Van, Mission Street, Eastern Extension, George, Western Cape, South Africa.
#2 Explore Herold Wines
For the wine lovers among us, Herold Wines provides a delightful wine experience in the Garden Route.
This beautiful estate, found up high, offers wonderful day trips and weekend getaway for its guests – thanks to its cellar tours and lovely accommodation offerings.
When visiting, especially if you linger longer, why not head for some bird-watching, swim in the dam or even enjoy a delicious picnic or winetasting on the estate?
Its beauty will mesmerise you and the wines will woo you… of this you can be sure!
Contact: +27 (072) 833 8223,  info@heroldwines.co.za
Website: heroldwines.co.za
Address: Herold Wines, Montague Pass, Afguns river, Herold, George, Western Cape, South Africa.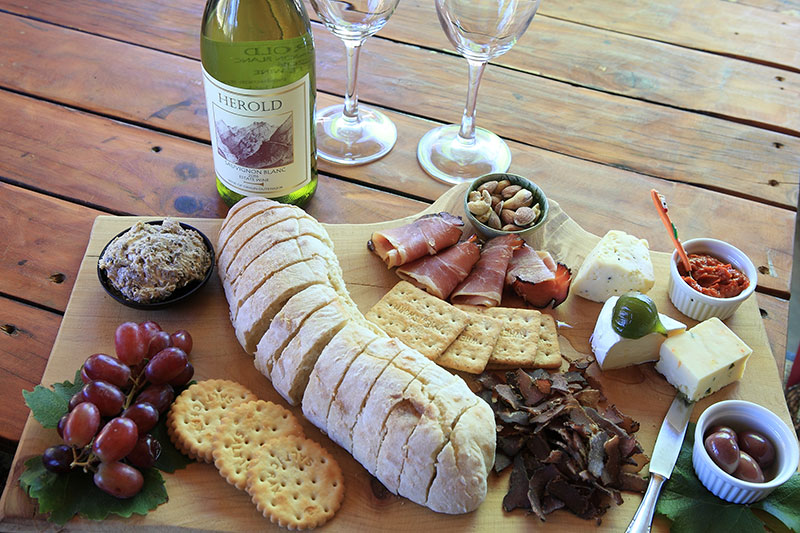 #3 Explore the Garden Route Botanical Garden
Nature lovers, this one is especially ideal for you, as this gorgeous botanical garden is one of the main outdoor attractions in the Garden Route… and rightly so!
Here, you can get in touch with nature again and soak up the beauty of the Garden Route from the ground up (literally).
This spectacular botanical garden offers guided tours, hikes and walks (of varying lengths and degrees of difficulty), MTB/cycling opportunities, a weekly Saturday park run – and even a delightful garden cafe in Getafix Garden Café.
Visit this wondrous garden for all kinds of sights and experiences.
Contact: +27 (044) 874 1558,  info@botanicalgarden.org.za
Website: www.botanicalgarden.org.za
Address: Garden Route Botanical Garden, 49 Caledon Street, George, Western Cape, South Africa.
#4 Visit Redberry Farm
Immerse yourself in the countryside when you visit this phenomenal berry farm… Not only does it offer a plethora of food options and fun activities, but it ensures one of the most magical outdoor experiences for people of all ages to enjoy.
Pick your own strawberries (during the berry season), snack on some local delicacies, stroll about the farm or simply lose yourself in the Hedge Maze.
Great activities – especially geared at the kiddies and even teens – include: the Redberry Express, playground, pony rides, bumper boats, bubble ball and much more.
If you're after a bite to eat, you will feel spoilt for choice, with several options, including the Redberry Farm Stall, Tea Garden and The Noshery.
So be sure to fit this farm into your must-visit places in George – you won't regret it!
Contact: +27 (044) 870 7123, info@redberryfarm.co.za
Website: www.redberryfarm.co.za
Address: Redberry Farm, Geelhoutboom Road (off the R404), Blanco, George, Western Cape, South Africa.
#5 Take the kids to Timberlake Organic Village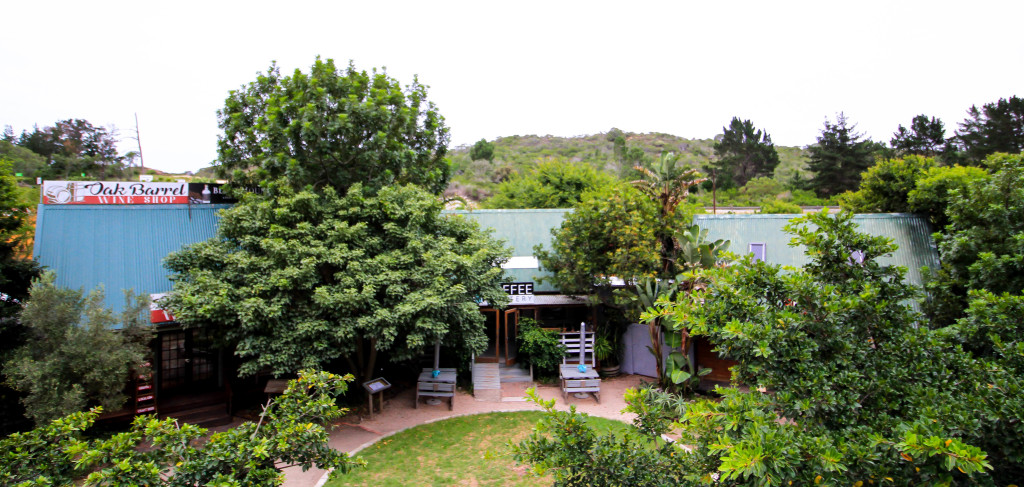 It might lie between Sedgefield and Wilderness, but Timberlake is a village of independent businesses and incredible activities, making it an attraction for young and old. So whether you wish to shop, eat or let the little ones have some fun, this is the place to go.
With activities like Acrobranch, a beautiful Fairy Garden and the immersive Wildwoods Adventure Land, the kids will be content till the cows come home. Meanwhile, adults can enjoy browsing an array of wonderful stores and eateries, including Zucchini Restaurant, Josephine's Clothing, Wildflower Leather and many more.
Best of all, this scenic venue also plays host to a variety of events – including special weddings and corporate functions.
This is one of the best local attractions in the area – and it is well worth a visit!
Contact: info@timberlakeorganic.co.za
Website: timberlakeorganic.co.za
Address: Timberlake Organic Village, N2 halfway btw Wilderness and Sedgefield, Wilderness, Western Cape, South Africa.
#6 Ride out with Black Horse Trails
If you're keen to head on an outride in the beautiful Garden Route, then Black Horse Trails should be top of your list.
Run by passionate Andrea and her son, Black Horse Trails is home to a collection of lovely, capable horses, many of whom are rescues.
Rides take you into the indigenous forests, creating a once-in-a-lifetime type of experience.
They offer horses for every level of riding experience. So no matter whether you're a beginner or a pro – you will be easily catered for.
Go on, it's time to say: giddy up, horsey!
Contact: +27 (082) 494 5642, blackhorsetrails@yahoo.com
Website: www.blackhorsetrails.co.za
Address: Black Horse Trails, Old Seven Passes Road, Hoekwil, Wilderness/George, George, Western Cape, South Africa.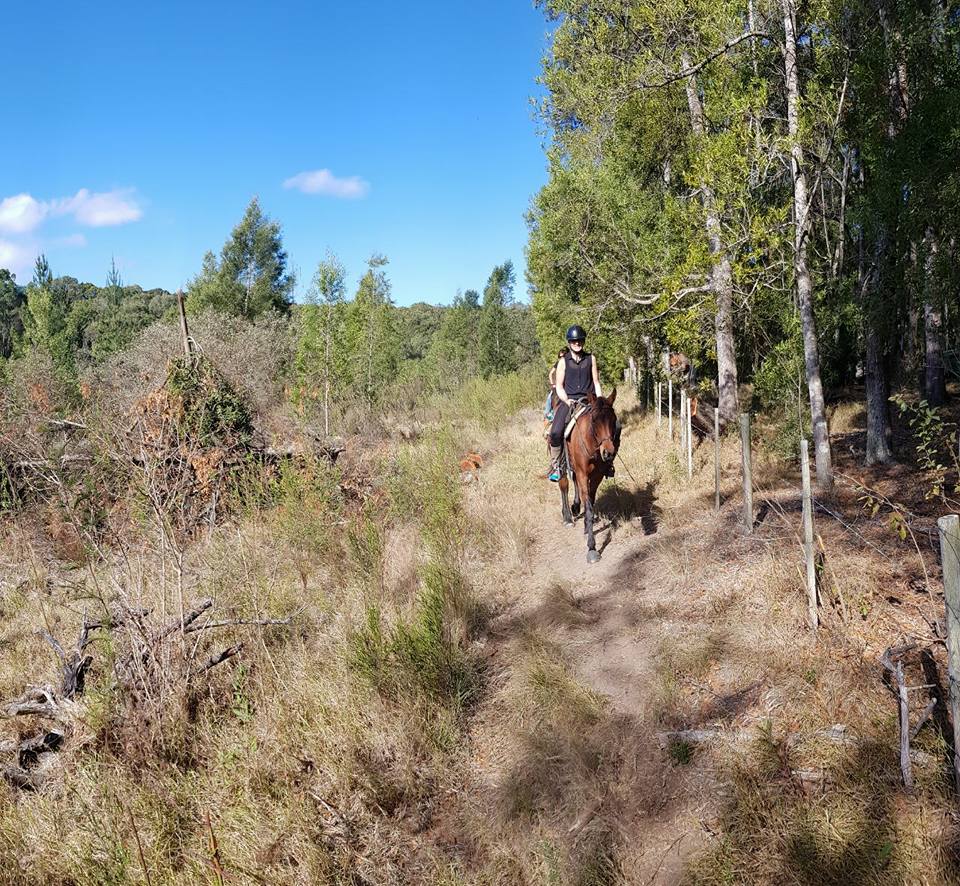 #7 Experience the Thrills of Fancourt
Fancourt is a luxurious establishment, which offers fine accommodation, excellent restaurants and eateries, three top golf courses, a spa and leisure centre and much more.
The golf academy and courses are each highly rated, ranking among South Africa's top 15.
The accommodation, eateries and all other offerings are also quality. This means that if dad (or mom) wishes to take to the greens, the rest of the family will be equally happy to be at Fancourt.
This is an experience for everyone to enjoy – regardless of age and interests.
Contact: +27 (044) 804 0000
Website: www.fancourt.co.za
Address: Fancourt, Montagu Street, Blanco, George, Western Cape, South Africa.
#8 Explore Outeniqua Transport Museum
Take a trip down memory lane at this incredible museum, which honours and houses a variety of old steam trains.
Included in the mix are 13 steam locomotives, a model train room, road motor vehicles and even a private vintage car collection.
Whether you have a love of cars, engines or simply just history, be sure to make a stop by the Outeniqua Transport Museum… It promises a fun and fascinating experience for everyone!
Contact: +27 (044) 801 8289, Kobus.Volschenk@transnet.net
Website: www.outeniquachootjoe.co.za/museum.htm
Address: Outeniqua Transport Museum, 2 Mission Road, George, Western Cape, South Africa.
#9 Visit the Outeniqua Farmers Market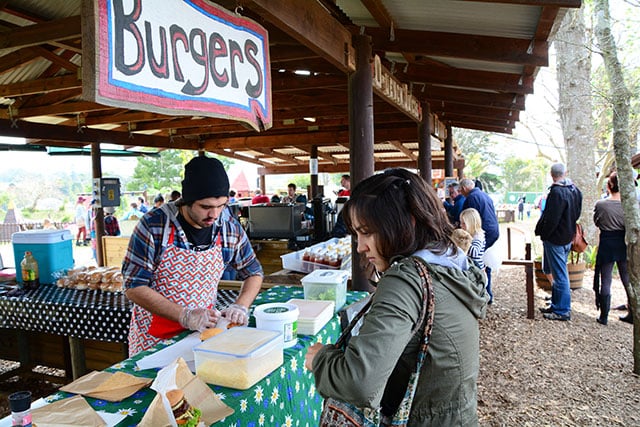 Open every Saturday (from 8am – 2pm), this popular local market provides pleasure for the whole family. Best of all, with plenty of cover and seating on offer, you can enjoy this market no matter the weather.
A festive feeling prevails throughout the market and visitors can enjoy browsing all types of stalls, tucking into delicious food and experiencing a unique country-type market.
What's more, they offer plenty of kiddies' activities and are pet-friendly, meaning everyone really can join in on the fun.
Contact: +27 (076) 781 3621, ofmsonja@gmail.com
Website: outeniquafarmersmarket.co.za
Address: Outeniqua Farmers Market, opposite Garden Route Mall, George, Western Cape, South Africa.
#10 Drive Along Montagu Pass
As far as mountain passes in South Africa go – Montagu Pass (not to be confused with the town of Montagu's own Cogmanskloof Pass) is a most famous one.
Montagu Pass is believed to be one of the oldest, unaltered passes in South Africa and offers some 17,1 kilometres of narrow, breathtaking scenery. It was originally the first road between George and Oudtshoorn – but even today, it plays an important role in traffic navigation.
With some 126 bends and curves, it provides many thrilling, heart-in-mouth moments… This is definitely a must for all roadtrippers and passionate travellers!
Note: This mountain road is suitable for all vehicles in decent weather conditions – but please drive slowly and carefully and give way to your fellow drivers, where possible/needed.
Contact: N/A
Website: mountainpassessouthafrica.co.za
Address: Montagu Pass, George, Western Cape, South Africa.
These are just some of the incredible indoor and outdoor activities one can enjoy in George… Which will you tackle first?