Situated midway between Cape Town CBD (and its inner city suburbs) and the Northern Suburbs and the Cape Winelands beyond – Century City is a perfect suburb for exploration and fun, without you needing to drive too far to experience it.
It's well-positioned to cater for you, no matter where in the Mother City is home to you, and offers a wide array of residential, retail and office developments and day-to-day entertainment too!
With everything from a glamorous mall, an eco-friendly island and exciting indoor and outdoor activities all within reach… Century City ensures fun for everyone!
Here are the best activities to enjoy near Century City:
#1 Spend a day at Canal Walk Shopping Centre
With over 400 stores, cool cinemas and a pretty epic food court to boot, as far as shopping centres in Cape Town go, Canal Walk is probably only second in terms of global fame to the V&A Waterfront – and only then because of the latter's central location, ocean views and tourist hub.
For, as Cape Town's largest shopping centre, Canal Walk offers an array of good eateries, quality local and international stores and excellent cinema and fast food facilities.
It's conveniently situated just off the N1, in the beautiful and glamorous Century City precinct, making it a real catch for both locals and tourists alike, with some impressive surroundings to match.
Shop till you drop, catch a great flick or simply feast your way through an array of food joints… Either way, at Canal Walk, you really can have it all!
Contact: +27 (021) 529 9699
Website: canalwalk.co.za
Address: Canal Walk Shopping Centre, Century Boulevard, Century City, Cape Town, Western Cape, South Africa.
#2 Explore Intaka Island
This award-winning, 16-hectare wetland and bird sanctuary – which has been in existence for some 22 years now – is one of the best things about Century City.
Intaka Island is a safe haven for birds and, through its diligent and caring nature conservation efforts, it helps to preserve a unique part of the city's natural life.
It's an eye-opening experience for visitors and is especially insightful for school learners and university/college students, as it strips away the hustle and bustle of city life and replaces it with a sense of quiet and calm.
Visits to Intaka Island may include: a guided island tour, ferry ride on the Intaka Ferry or even an educational activity of the educator's choice.
Note: Educators may cater the activities to suit the needs and age(s) of their learners, as well as the size of the visiting group.
Learners simply need to pack a lunch in, as everything else is provided on the day (even rain ponchos, for if the weather's dreary and rainy).
Bookings may be cancelled within 14 days of your visit to Intaka Island.
Contact: +27 (021) 552 6889, melissa@intaka.co.za
Website: intaka.co.za
Address: Intaka Island, 1 Century City Drive, Century City, Cape Town, Western Cape, South Africa.
#3 Let out some steam at Ground Zero Paintball Arena
Situated a mere 15-minute drive away from Century City and Canal Walk, Ground Zero Paintball Arena provides an epic paintball encounter for people of all ages.
The friendly environment, professional staff, adrenaline-fuelled fun and possibility of a three-hour-long paintball war means this experience is perfect for enjoying with friends – or even for making new ones on the day.
Visitors are advised to wear loose clothing, with closed-in shoes and covered long sleeves. There is an on-site shop for buying drinks and snacks but guests are welcome to bring their own with too.
The engaging staff will be on-hand to assist, as both new and experienced paintball enthusiasts suit up and get ready to take to the playing field… May the sharpest shooter win!
Note: Good equipment and proper instructions are provided on-site – and for a nominal fee, spectators can watch and enjoy having a braai at the venue.
Contact: +27 (083) 443 5074, info@groundzeropaintball.co.za
Website: www.groundzeropaintball.co.za
Address:  Ground Zero Paintball Arena, 37 Zonnekus Road, Morningstar, Cape Town, Western Cape, South Africa.

#4 Shop for lifetime gifts at Jack Friedman
Whether it's spoiling yourself or a loved one, buying a precious, lifelong keepsake on your travels to Cape Town or even popping that all important question to the special person in your life… Jack Friedman in Canal Walk is the jewellry store for you.
Since 1933, the timelessly beautiful and oh-so-professional Jack Friedman Jewellers have been designing gorgeous engagement rings, earrings, necklaces and more birthstone-themed keepsakes and fine jewellry alike, wowing countless customers through the ages.
So, step into your own Aladdin's Cave and pick out your competitively priced treasure… If you're unsure of what to go with, seek the advice of the well-trained, knowing staff and make a memory to last a lifetime!
Contact: +27 (021) 555 0376, craig@jackfriedman.co.za
Website: jackfriedman.co.za
Address: Jack Friedman, Shop 647, Upper Level, Entrance 6, Canal Walk Shopping Centre, Century City, Cape Town, Western Cape, South Africa.
#5 Experience The Galileo Open Air Cinema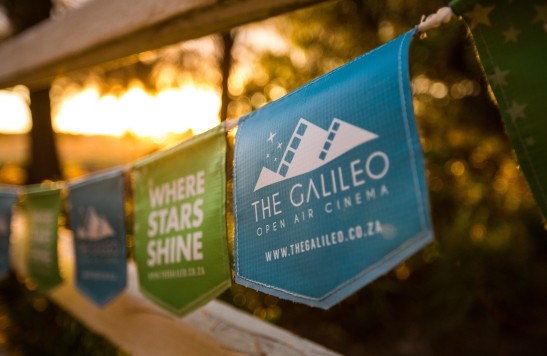 With venues across Cape Town and the Winelands, the Galileo Open Air Cinema (which returns in October, when the weather is fairer) has been delighting Capetonians with its fun experiences, great food and incredible screening venues since its inception.
Each year, the fan base and excitement grows, as eager moviegoers enjoy the unique experience of watching new or old favourites in the beauty of the open air.
One such venue is Century City's Central Park, which is easily accessible and makes for a superb setting. So be sure to book your favourite film and enjoy some movie magic out in the night air…
Note: Gates open at 6pm, with movies starting at sunset. Also, excellent food and drinks are available through a host of on-site vendors and food stalls (or if you prefer, pack in your own picnic to enjoy).
Contact: +27 (071) 471 8728, hello@thegalileo.co.za
Website: thegalileo.co.za
Address: The Galileo Open Air Cinema, Centural Park, Century City, Cape Town, Western Cape, South Africa.
#6 Hit the Century City Natural Goods Market
Ready to face the new summer season, the Century City Natural Goods Market is back for business – and we couldn't be happier about it.
As Cape Town's premier outdoor natural goods market – and an experience suitable for kids and adults alike – this market is a fun and fresh experience to enjoy in the city, on the last Sunday of each summer month (barring December).
Browse through great goods; sample delicious, healthy meals (including curries, wraps, smoked fish and more) and mouth-watering sweet treats; sip top drinks (like specialty coffees, wines and champagne); shop for some gifts – or simply soak up the market atmosphere! Either way, you're in for a treat!
Note: As an added bonus, visitors can also enjoy ferry boat rides from Intaka Island to Canal Walk.
Summer 2018/2019 dates run as follows: 
– 30 September 2018
– 29 October 2018
– 25 November 2018
*Market will be closed on last Sunday December
– 27 January 2019
– 24 February 2019
– 31 March 2019
– 28 April 2019
Contact: +27 (021) 531 2173, naturalgoodsmarket@gmail.com
Website: www.facebook.com/CenturyCityNaturalGoodsMarket
Address: Century City Natural Goods Market, Central Park, Park Lane, Century City, Cape Town, Western Cape, South Africa.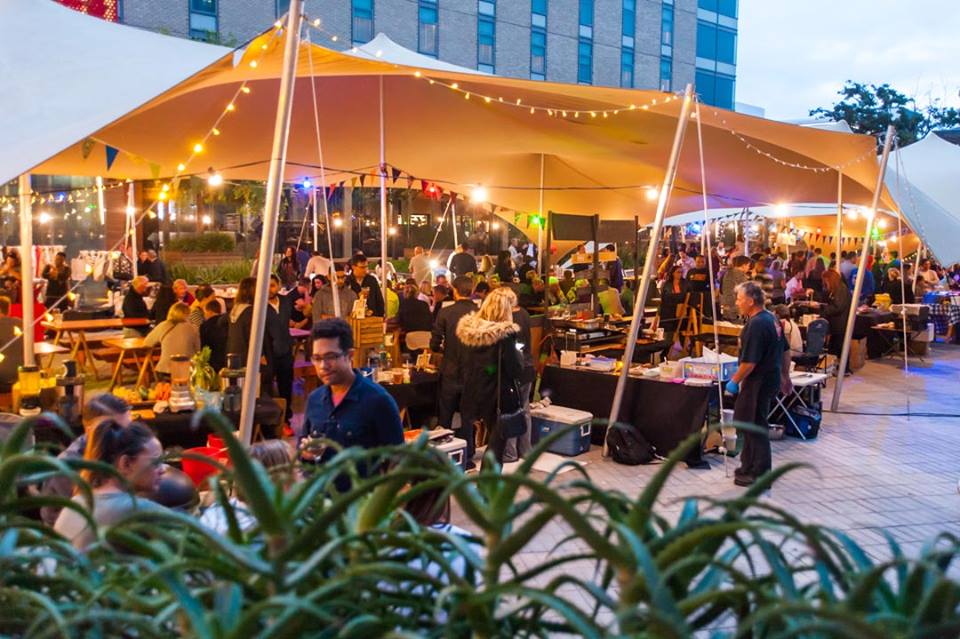 #7 Play Fives Futbol at Century City
If you're keen to enjoy some five-a-side football, this great facility (situated opposite Canal Walk) is going to become your dream destination.
Here, visitors can enjoy the beautiful game in all its glory, particularly as this all-weather, floodlit surface means the game can always go on!
The facility is open seven days a week and offers a professional, well-orchestrated and slickly run venue, suitable for holding organised games.
So, if you fancy yourself as the next Messi or Ronaldo – make your way to Fives Century City and show off your ball skills.
Contact: +27 (081) 721 8787, centurycity@fivesfutbol.co.za
Website: fivesfutbol.co.za
Address: Fives Century City, Century City, Cape Town, Western Cape, South Africa.
#8 Treat yourself at Life Day Spa Century City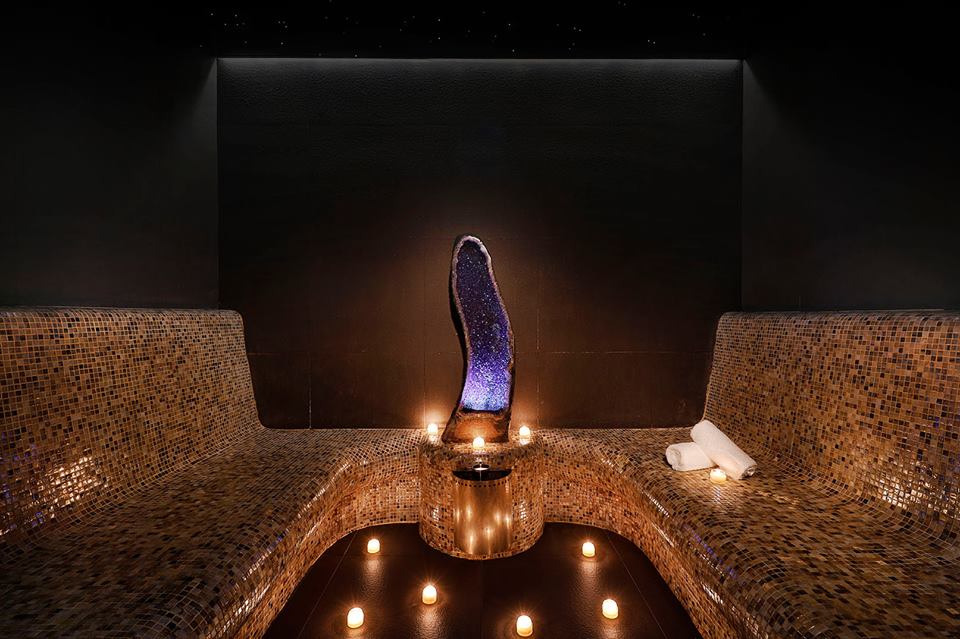 Few things in life are as soothing and sensual as a spa treatment or a good, professional massage… and when the venue and facilities go all out to impress, oozing opulence and professionalism (like at Life Day Spa Century City) – it really enhances the experience in the most wonderful and memorable way!
At Life Day Spa, guests can be part of the wellness revolution and enjoy looking and feeling like their best selves.
Retivalise your mind, body and soul at this famous facility, which offers incredible facilities, quality customer service and cutting edge treatments (available for head to toe)
Note: Spa treatments are only available to those 16 years or older – and spa treatment vouchers are redeemable for three years from the purchase date. Booking in advance is strongly advised.
Contact:  +27 (021) 525 3883, (Whatsapp)+27 (072) 234 3708, info@lifedayspacc.co.za
Website: lifedayspacenturycity.co.za
Address: Life Day Spa Century City, Corner of Century Boulevard and Rialto Road, Century City, Cape Town, Western Cape, South Africa.
#9 Tear up the track with Century Karting
Not only is Century Karting considered South Africa's best indoor karting venue, but they are hugely popular among local Capetonians and visitors to the city alike.
Adrenaline junkies will enjoy experiencing SA's most accessible, mega-exciting sport – particularly as they can do so without having to break the bank!
Karting is carefully supervised, ensuring racing is as secure and safe as possible, so both novices and experienced racers alike will love tearing up the track at this excellent venue.
Whether you're a new or old hand at racing – or simply wish to organise a fun event for your friends or staff to enjoy, look no further than the adrenaline-pumping, enthralling Century Karting Century City.
Note: Each driver receives a safety briefing, disposable helmet and hair net, and (for first time drivers) special driving instructions. What's more, racing is available here seven days a week, 364 days of the year.
Contact: +27 (021) 525 1720, century@karting.co.za
Website: www.karting.co.za
Address: Century Karting Century City, 0A Century Avenue, Century City, Cape Town, Western Cape, South Africa.
#10 Take the little ones to Canal Walk Kids World
Are your kids looking to join the coolest kids' club around? Well then, look no further than Canal Walk's Kids World!
This exciting, fun club is exclusive to children ages 4 to 12 and seeks to brings your kiddies the trendiest news, birthday gifts, newsletters and great Fun Zone/Craft Corner events in the Mother City.
Offering a wide range of fun activities for kids – like Slimy Saturday or Masks and Crowns – this club is sure to keep the kids happy and entertained for hours at a time!
Note: They also normally have a great holiday programme, perfect for helping you calmly plan out the holiday activities. You can subscribe to their newsletter or sign up to become a member for free. (Sign up as many as four kids at a time.)
Contact: (Canal Walk Vistor Information Centre) +27 (021) 529 9699
Website: canalwalk.co.za/kidsworld
Address: Canal Walk Shopping Centre, Century Boulevard, Century City, Cape Town, Western Cape, South Africa.
These are just some of the incredible markets, great shops and fun activities for you and your whole family to enjoy near Cape Town's hip and happening Century City suburb.