Ballito Hotels Accommodation
4.7 – 34 Guest Reviews
All Ballito Hotels accommodation is verified
1 Hotels in Ballito.
Enter dates to see full pricing and availability: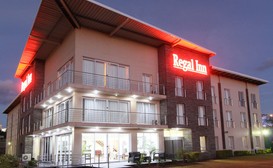 Regal Inn Ballito
Bed And Breakfast
, Boutique Hotels, Hotels
in Ballito
The nearby King Shaka Heritage site is a must, where one can view King Shaka Tomb Stone and Execution Rock. Our...
EXCLUSIVE DEAL
SAVE %!
FROM
R

750

per night
Ballito Reviews
13 July 2023
Everything especially the beaches.
20 June 2023
The views and the sea breeze
11 December 2022
Near the beach good environment

06 March 2022
Unforgettable.

The apartment is perfectly located. It is clean, neat, modern and has everything you could need and more. We thoroughly enjoyed our stay and will definitely be back again soon. The host was very friendly and helpful. It was an absolute treat to stay here.
17 February 2022
I loved the Ballito Lifestyle Market with its relaxed holiday vibe. Ballito is a short drive from Durban making it easily accessible for an impromptu weekend away.

12 October 2021
Restaurants, views and food.
15 September 2021
The beach, vibe, shopping and restaurants.
06 September 2021
Love all the restaurants.
Love the beaches.
More info about Ballito
Ballito is a small serene resort town on South Africa's warm sub-tropical east coast, about 42 kilometers north of Durban in KwaZulu-Natal.
Ballito has a beautiful natural bay, facing the Indian Ocean, with wonderful sea views and exquisite immaculate beaches, and is encircled by sloping green hills rising behind. The lovely setting led to the development of a holiday village on the seafront amidst luxuriant tropical vegetation
Ballito is the heart of the Dolphin Coast. Schools of dolphins can be seen frolicking in the clear shallow waters of the bay. In summer people watch the whales on their yearly journey up north to Mozambique. It is peaceful and quiet most of the year, but has shops, hotels and all necessary amenities.
Things to Do
Ballito is away from noise and crowds, ideal for people wanting a restful time surrounded by nature and the sound of waves. It is perfect for families with children, a blissful... Show more
About Hotels
Hotels offer guests a reliable, and comfortable place to stay while on holiday. All the basic amenities and facilities are provided, making your stay there simple and hassle-free. While hotels are the more expensive option, guests are sure to find one in the location they wish to visit and explore, making them an ideal option for those wanting basic accommodation and basecamp for their holiday. Guests wanting a little more than the basics, they should consider staying at themed or or 5 starred hotel. Choose from the wide variety of hotels across South Africa on AccommoDirect.