Parys Game Lodges Accommodation
4.3 - 30 Guest Reviews
All accommodation is verified
1 Game Lodges in Parys.
Enter dates to see full pricing and availability: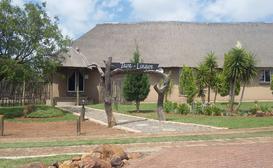 Tava Lingwe Game Lodge & Wedding Venue
Cottages
, Camps, Chalets, Holiday Homes, Game Lodges, Self Catering, Caravan Parks
in Parys
EXCLUSIVE DEAL
SAVE None%!
FROM
R

400

per night
Parys Reviews
12 August 2021
Shops and Restaurants!
04 August 2021
The peacefulness and all the antique shops with the lovely restaurants.
05 June 2021
Breestraat is heerlik om in rond te snuffel en later ietsie te gaan eet.
Was heerlik!!!!
17 May 2021
Fishing, walking.
13 May 2021
The people are amazing and extremely friendly. O's Restaurant was an amazing place to visit and have lunch.
28 April 2021
The shops and the vibe.
20 April 2021
The river rafting!

17 February 2021
The little shops, loads of activities. Loved the vibe.
05 January 2021
The very friendly people and beautiful nature.
21 December 2020
Unique Restaurants and shops in Parys.
Breathtaking views of the river.
More info about Parys
Parys is a small town with a surprising amount of things to do. Located in the Free State Province, Parys is a popular destination for the romantic, the artistic, the weary and the lover of nature. It's also in the centre of the world's largest crater, so large you won't even know it!
A gigantic meteor hit the earth roughly 2000 million years ago, resulting in a massive crater known as the Vredefort Dome. It's a UNESCO World Heritage Site with interesting rock formations and terrain and regarded as somewhat of an outdoor paradise for hikers and climbers. Parys was laid out in 1876 and is the Afrikaans word for Paris, named by a surveyor who saw a likeness in the town's location along the Vaal River to that of Paris on the river Seine.
There are a number of spectacular wedding venues surrounding Parys, and the outdoor adventure activities on offer attract companies seeking team... Show more
About Game Lodges
This is the ultimate experience for guests wanting to get close to nature without compromising on comfort. Guests can usually choose to stay half board, with breakfast, lunch and selected drinks covered, or full board, with all meals and selected drinks, at the game lodge of their choice. All guests will enjoy luxury amenities; with unique touches to decor and layout that enhance their stay in gorgeous natural surrounds. Wildlife and birdlife is abundant in the areas the lodges are located in, and guests will often have the opportunity to get up-close and personal with the animals, without leaving the lodge. For those in search of the more reclusive animals in the areas, often including the Big Five, game drives are offered. Getaway and experience the beauty of Africa's bushlife, while staying in supreme luxury at one of our many Game Lodges.