Mozambique's largest city, Maputo, is a treasure trove for all kinds of great things, including colonial architecture, amazing experiences – and of course, some pretty cool eateries too!
Dive into Maputo and explore these top 12 restaurants with your tastebuds:
#1 Dhow Cafe
Dhow Cafe offers a wonderful blend of good Greek food, a relaxed environment and good service… what more could you want? Well, how about some French chocolate cake, paired with gorgeous ocean views?
It's one of the city's prime sundowner spots, with enviable views, delicious drinks and beautiful decor to enhance the overall experience. Also, when you stop by this popular cafe, be sure to check out the corresponding shop, which offers lovely homeware and gifts.
Contact: +258 21 4924491
Website: www.dhow.co.mz
Address: Dhow Cafe, Rua de Marracuene No.4, Maputo, Mozambique
#2 Zambi
At Zambi, good food, strict hygiene and excellent service take precedence. This chic restaurant offers a range of gastronomic delights – and possibly the city's best fine dining too.
Zambi is perfect for special occasions, especially when you sit inside the newly renovated dining room – but it still offers a relaxed edge, with balmy palms and impressive views from the shaded terrace.
Head here for fresh seafood and you're unlikely to leave with anything less than a highly contented tummy.
Contact: +258 84 3392624
Website: www.zambi.net
Address: Zambi, Avenida 10 de Novembro, 8, Maputo, Mozambique
#3 Restaurante Txhapo Txhapo
Txhapo Txhapo is a vegetarian-friendly eatery where one can grab awesome eats, like assorted burgers (including veggie ones), which they are famed for.
The food style is homemade and wholesome, while the atmosphere and interiors are cosy, cheerful and bright in true cafe style. If you're after  healthier bites, Txhapo Txhapo is definitely the spot for you.
Contact: +258 84 541 9820
Website: www.facebook.com/Restaurante-Txhapo-Txhapo-271899822969583/
Address: Txhapo Txhapo, Eduardo Mondlane 173, Maputo, Mozambique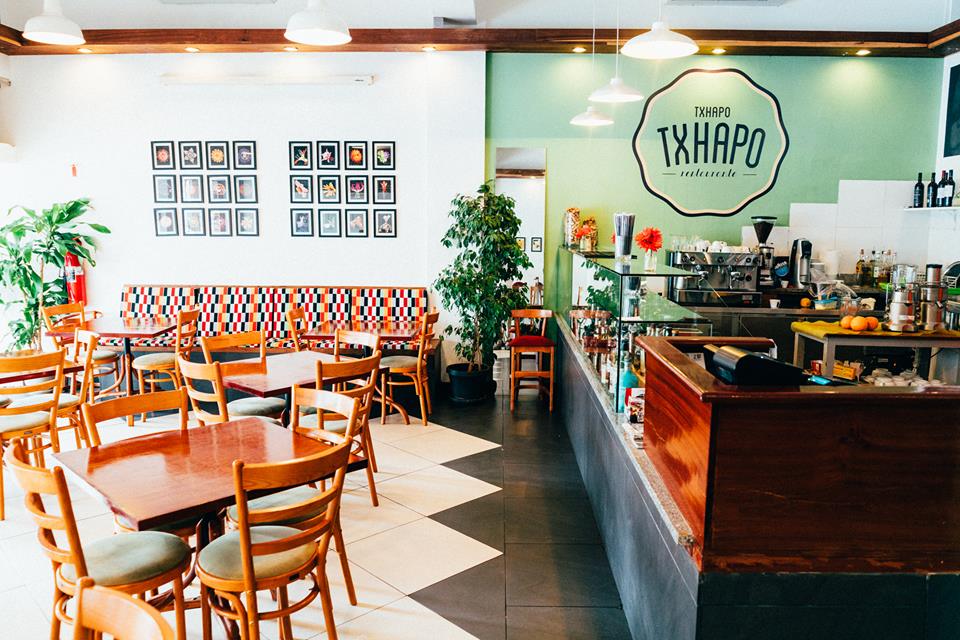 #4 Bel Piatto
If a craving for hearty, delicious Italian cuisine strikes while you're visiting or staying in Maputo, then never fear because Bel Piatto provides a breath of fresh Italian air.
This simply lovely, popular restaurant offers mouth-watering food, like seafood pasta or vegetarian-style dishes, a warm ambiance and good service to ensure a great meal.
Contact: +258 21 491 130
Website:  www.facebook.com/Bel-Piatto-230507960360973/
Address: Bel Piatto, Avenida Julius Nyerere, Maputo, Mozambique
#5 Campo di Mare
Yet another Italian eatery, Campo di Mare offers excellent, value-for-money Italian cuisine and a beautiful, shore-hugging setting.
Relax with your friends and family, as you enjoy a wholesome meal at this top-star restaurant. Although all the food is sublime, the pasta is meant to be the stuff of food legend – so don't miss trying some when you're there!
Contact: +258 84 684 4374
Website: www.facebook.com/Campo-di-Mare-311013945717671/
Address: Campo di Mare, Avenida de Marginal, Maputo 5714, Mozambique
#6 Piri Piri
Piri Piri provides its diners with delicious food, good service and affordability, all of which ensure a memorable dining experience.
Like its name suggests, this well-priced Portuguese restaurant is famed across the board in Maputo for its sinfully good piri piri chicken.
It's also the perfect spot for locals and tourists to mingle as they enjoy good food together. For a touch of Maputo's charm, sit outside and soak up some of the vibrant street life.
Contact: +258 21 492 379
Website: n/a
Address: Piri Piri, Av. 24 de Julho 14, Maputo, Mozambique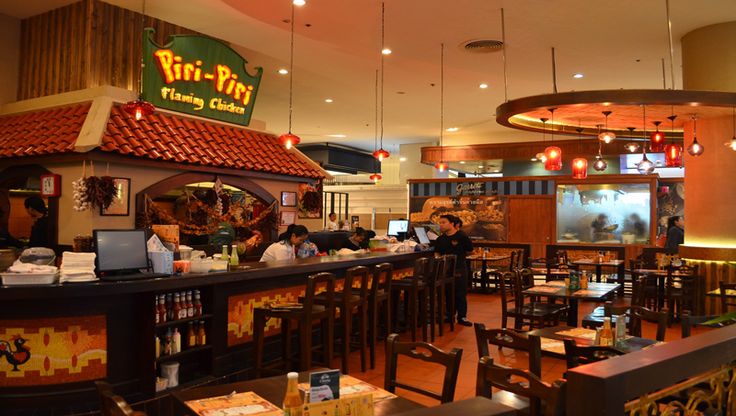 #7 Sagres Shellfish Restaurant
Specialising in seafood, Sagres boasts some of the best seafood in Maputo – and that's saying a lot!
Sagres is a real gem of a place, with flavourful seafood, lovely ocean views and a prime location. The food is value-for-money and so, so good, with highlights like sea kebab or glorious prawns.
If you wish to experience the seafood side of Maputo, then Sagres should be first on your restaurant list.
Contact: +258 21 495 201
Website: n/a
Address: Sagres, Av. Marginal 4272, Maputo, Mozambique
#8 A Nossa Tasca
This elegant European restaurant is a delight in every sense of the word. Not only does it offer excellent food and good service, but it's a really popular eatery in the city, with many guests coming back for more.
Its meat and side/starter dishes are definite highlights.
Contact: +258 84 450 6174
Website: www.facebook.com/pages/A-Nossa-Tasca/757476287693600
Address: A Nossa Tasca, Avenida Julius Nyerere 245, Maputo, Mozambique
#9 Tree House
This beautiful restaurant provides diners with upscale Portuguese cuisine, at its finest.
Everything here is well-cooked, tasty and fresh. Tree House specialises in dishes such as meat, chicken or skewers, with the option of potatoes or salads as a side.
Tree House is well-named (ask why when you visit) and is one of the more romantic spots in Maputo. Guests will love dining al fresco out under the impressive, big Mafureira.
Contact: +258 82 109 9368
Website: www.facebook.com/Tree-House-836763979731369/
Address: Tree House, Avenida Francisco Orlando Magumbwe com a Avenida José Mateus, Maputo, Mozambique
#10 Kalus Esplanada
This relaxed eatery offers awesome meat dishes and a unique experience in that diners can buy their meat raw and advise the chef on how they would like it cooked or grilled.
It's a good, no-fuss place to go for a chilled BBQ with your mates. You can tuck into meaty wonders and good beer, while enjoying a nice vibe and simple, yet good service.
Contact: n/a
Website: n/a
Address: Kalus Esplanada, Rua Alfredo Keil, Maputo, Mozambique
#11 Mamma Mia
This cosy, cheerful pizzeria will have diners coming back time and again. Service and food alike are of a high quality, and the pizzas in particular make for a lip-smacking good  feast!
For those craving good food and soothing natural surroundings, Mamma Mia is the perfect lunch spot in Maputo.
Contact: n/a
Website: n/a
Address: Mamma Mia, Avenida Armando Tivane, Maputo, Mozambique
#12 Chez Fred
Chez Fred offers amazing coffee, delicious food – especially the pastries – and great attention to detail.
This wonderful French coffee shop is a slice of pastry (and sweet treat…) paradise, wrapped up in one elegant spot.
Contact: +258 84 123 4578
Website: n/a
Address: Avenida Julius Nyerere | 914, R/C, Esquerdo, Maputo, Mozambique
These are just some of Maputo's awesome eateries to enjoy during 2017.